Markets gave us the epitome of "the summer blahs" Friday, essentially treading water in an indecisive day of trading.  The SPY and QQQ gave us small gaps higher and the DIA a small gap lower at the open.  The SPY and QQQ then printed Doji candles while the DIA printed a small Bearish Engulfing of a Doji.  At the close, SPY was up 0.29%, DIA down 0.27%, and QQQ up 0.12%.  The VXX fell to 30.62 and T2122 (4-week New High/Low Ratio) fell a bit to 94.00, which is still deep into the over-bought territory. 10-year bond yield rose slightly to 0.623% and Oil (WTI) closed down a tad to $40.57/barrel.
Treasury Sec. Mnuchin told Congress Friday they should forgive all small business PPP loans (regardless how the money was used), though he did acknowledge some measure of fraud prevention would be needed.  He didn't specify how he defines "small business" and as of his testimony, there were still over $132 billion of PPP funds approved that had not been requested.  Nonetheless, Mnuchin also recommended a second round of PPP loans (companies allowed to take a second loan).  In separate testimony, former Fed Chair Yellen told Congress she is extremely worried that if extended unemployment was not renewed, it could be a catastrophe for the economy.  Sunday White House Chief of Staff Meadows said that real negotiation of the next virus stimulus bill will begin Monday.
After the close Friday, the US Bureau of Labor Statistics reported that Q2 saw the greatest jump in average weekly earnings in the country's history (a 10% increase in one quarter).  While this seems like good news, experts say it is actually misleading.  They say this was bad news, because it reflects that high salary workers were being retained while a much larger percentage of the hourly workforce and low-level salaried employees were let go.  It's unclear to me how this is different than any other point in time as the supposed high-value employees are always first hired, last fired while by definition the lower-cost workers are often an after-thought to businesses.  So, I don't know if I agree with analysts. You decide.

In the US, the virus numbers show we have 3,898,639 confirmed cases and 143,289 deaths.  The 7-day average of new cases is almost 68,000 and the 7-day average of virus deaths is just under 800 as of Sunday.  And while 38 states have 7-day average new cases that increased by at least 10% week-on-week during most of last week, as of Sunday we are down to 32 rising at least that much, with 10 states now neither rising nor falling by at least 10% and 2 states are down more than 10%.  Also, so far at least, hospitalizations have not yet exceeded the April peak.  The only caveat with that good news is that hospitalizations tend to lag infections by 3 weeks and deaths tend to lag another 1-2 weeks. 
Globally, the number of cases has reached 14,668,298 confirmed cases and 609,511 deaths. The UK reported that their economy recovered much less than was expected in May as their easing got underway.  The UK GDP grew 1.8% for the month versus a consensus expectation of 5.5% growth.  In China, supply chain issues (such as filling orders for PPE gear) are being caused by massive flooding across their nation.  The flooding has exacerbated already jammed transportation infrastructure (such as ports) that have yet to recover from the backlogs caused by Feb.-Mar. shutdowns.  In the EU, 3 days of negotiation over a stimulus package details and a 5-year budget have yet to produce a deal. In fact, negotiations are heated with multiple "table pounding" arguments reported. (That makes an interesting dichotomy with the US. The supposedly socialist Europeans are fighting tooth-and-nail over taxing and spending $850 billion (with a population of 450 million people), while the supposedly capitalist US has had no trouble at all spending trillions and trillions of dollars (so far) with 330 million people.)
Overnight, Asian markets were mixed, with China up strongly, India up modestly, Japan and South Korea flat and the rest of the region in the red.  Europe is also mixed, but leans toward the green and is also little-moved so far.  The FTSE is down 0.54%, DAX up 0.31%, and CAC down 0.21% at mid-day. The rest of the continent is mixed, but leaning green.  In the US, as of 7:30am futures are flat, just on either side of break-even. 

There is no major economic news for Monday.  The major earnings reports on the day include CALM, HAL, LII, and MAN before the open as well as CCK, CDNS, IBM, LOGI, STLD, and ZION after the close.
Friday's candles were indecisive for the third day in a row with neither the bulls nor the bears gaining traction.  Expect more volatility as virus news helps the bears, vaccine hope/speculation helps the bulls, and stimulus negotiations could go either way.  Keep an eye on those FAANG stocks that have been the market's "canary in the coalmine."   Remain focused on short-term charts and don't chase, don't predict, and always take profits as you go.  Remember we are in earnings season now, so some surprises are likely to happen…plus usually every initial reaction is met with an "on second thought" re-reaction.  So be nimble.
Ed
The Daily Swing Trade Ideas for today: CSCO, HD, GLD, AZN, OSTK, GPN, INTC, SLV, IAG. Trade your plan, take profits along the way, and smart. Also, don't forget to check for upcoming earnings. Finally, remember that the stocks/ETFs we mention and talk about in the trading room are not recommendations to buy or sell.

🎯 Mike Probst: Rick, Got CTL off the scanner today. Already up 30%. Love it.
🎯 Dick Carp: the scanner paid for the year with HES-thank you
🎯 Arnoldo Bolanos: LTA scanner really works $$, thanks Ed.
🎯 Bob S: LTA is incredible…. I use it … would not trade without it
🎯 Malcolm .: Posted in room 2, @Rick... I used the LTA Scanner to go through hundreds of stocks this weekend and picked out three to trade: PYPL, TGT, and ZS. Quality patterns and with my trading, up 24%, 7% and 12%.... this program is gold.
🎯 Friday 6/21/19 (10:09 am) Aaron B: Today, my account is at +190% since January. Thanks, RWO HRC Flash Malcolm Thomas Steve Ed Bob S Bob C Mike P and everyone that contributes every day. I love our job.
Hit and Run Candlesticks / Road To Wealth Youtube videos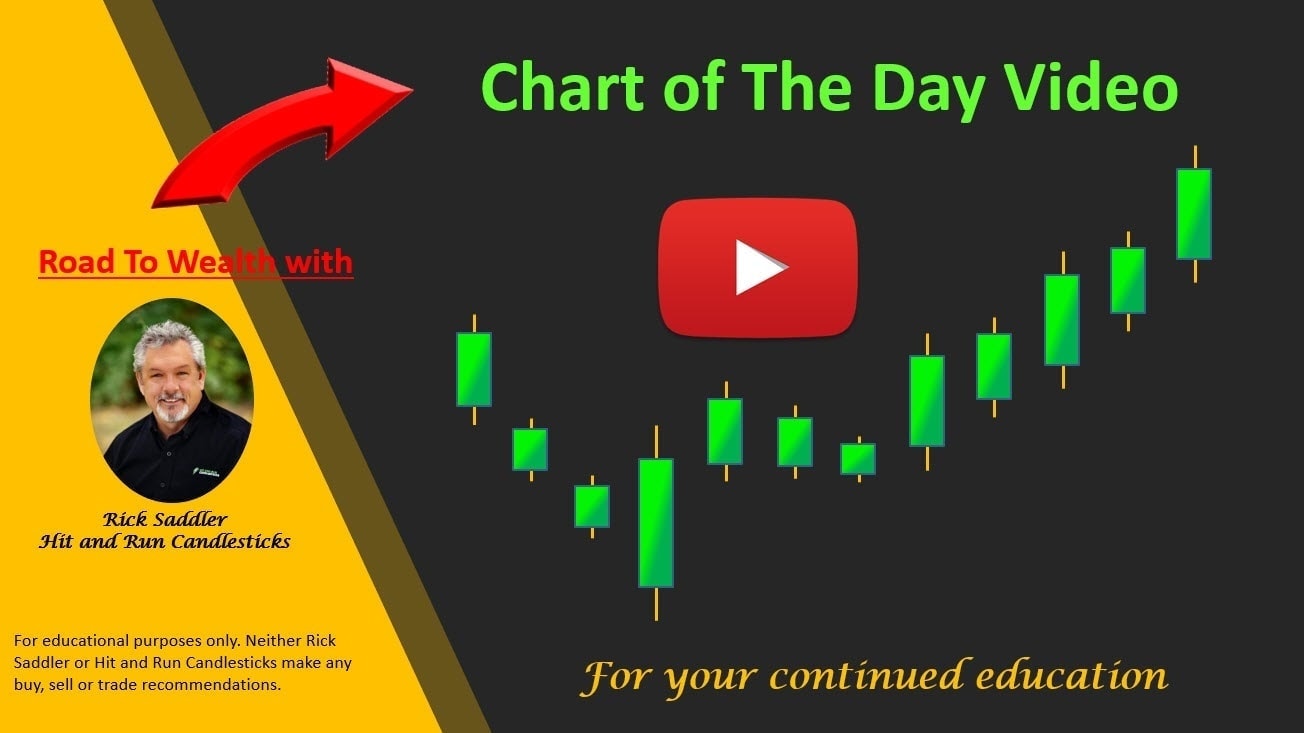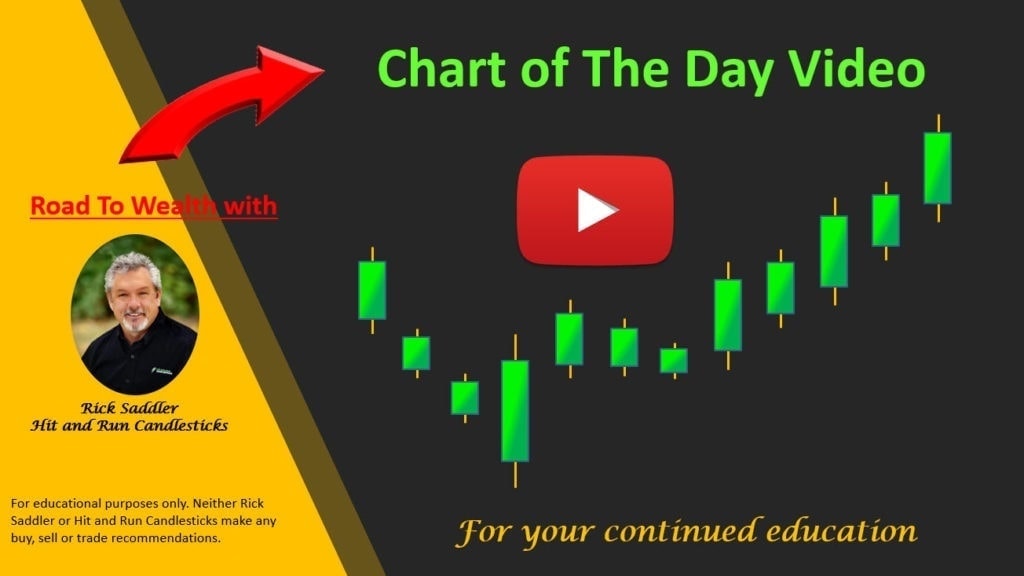 Disclosure: We do not act on all trades we mention, and not all mentions acted on the day of the mention. All trades we mention are for your consideration only.




Free YouTube Education • Subscription Plans • Private 2-Hour Coaching
DISCLAIMER: Investing / Trading involves significant financial risk and is not suitable for everyone. No communication from Hit and Run Candlesticks Inc, its affiliates or representatives is not financial or trading advice. All information provided by Hit and Run Candlesticks Inc, its affiliates and representatives are intended for educational purposes only. You are advised to test any new trading approach before implementing it. Past performance does not guarantee future results. Terms of Service