Markets gapped higher at the open on Friday, but then traded slowly lower all day, closing near the lows in the SPY and QQQ.  The DIA closed as an indecisive Doji candle.  On the day, SPY was flat (-0.08%), DIA was just positive (+0.15%), and QQQ was down 0.55%.  The VXX fell to 39.48 and T2122 rose up to just outside the overbought territory at 77.19.  10-year bond yields were down slightly to 1.623% and Oil (WTI) shot up 3.13% to $63.88/barrel.  Bitcoin ended a tumultuous week on a major down leg, losing 10.26% on the day as China's State Council concluded they should crack down on bitcoin mining.
After the close Friday, FOMC voter and San Francisco Fed Pres. Daly told Bloomberg that she expects the temporary factors that are leading to inflation "will persist the rest of this year, but will start to roll off at the beginning of next year."  She went on to say that Fed policy is in a good place right now and that policy makers need to be patient and not start tightening too soon.  However, on Sunday Bloomberg also reported that the Chinese government is now decreasing infrastructure spending in a bid to reduce the commodity price bubble caused, in-part, by their massive expansion over the last 6-7 months.  The report said this did not spell disaster for commodity bulls, since the US expansion is taking up slack with its larger stimulus plans.  However, they did say that industrial metals cycles tend to coincide with China's credit cycle.  Which could mean good news in months to come for business input costs (reduced inflation)..
On Saturday, CNBC reported that for the first time in 25 years the ratio of worker pay to corporate profits has started to budge.  In other words, the massive layoffs from the global pandemic have caused a situation where companies need to compete for labor in a way not seen since the 1990s. As a result, worker pay grew 3% in the first quarter.  However, according to analytics from MCO, the ratio of compensation to profits still remains at the level of the late 1960s. That said, MCD, UA, BAC, and CMG are among the companies saying they will raise wages on average (sometime over the next several years).  MCO says this will not impact corporate profitability in the short-term, but if the trend continues it could have an effect in 2023 or 2024.

Related to the virus, new US infections continue to fall.  The totals rose to 33,896,660 confirmed cases and deaths are now at 604,087.  However, the number of new cases is falling again and are back down to an average of 25,083 new cases per day (the lowest number since June). Deaths are still plateauing or falling more slowly, but are now down to 553 per day (the lowest number since July 2020).  The CDC announced that 25 states have now vaccinated at least half of their adult population.  This comes as 61% of the adult population has received at least one shot and almost 50% of adults are fully vaccinated.
Globally, the numbers rose to 167,589,687 confirmed cases and the confirmed deaths are now at 3,479,788 deaths.  The trends are better again as we have seen a slowing in the rate of increase now that India has passed its peaked.  The world's average new cases are falling quickly now, but remain at 592,614 new cases per day.  Mortality, which lags, is also falling, but remains at 12,088 new deaths per day.  The Japanese government is decrying a slow uptake in vaccination, even in the main cities planned to host the summer Olympics.  Less than 2% of the population is vaccinated and even Tokyo is seeing less than a third of the number of daily vaccinations the government has deemed necessary. 
Asian markets were mixed overnight on modest moves, but leaned slightly to the green side.  Shenzhen (+0.62%) led to the upside and South Korea (-0.38%) led to the down side.  In Europe we see a similar story taking shape as of mid-day.  All 3 of the large exchanges are in the green so far, but most of the smaller exchanges are on the red side.  The FTSE (+0.18%), DAX (+0.44%), and CAC (+0.02%) are all slightly green at this point in their day.  As of 7:45 am, US Futures are all in the green.  The DIA is implying a +0.28% open, the SPY implying a +0.43% open, and the QQQ implying a +0.62% open.  Oil is higher in premarket by 1.40%.

The major economic news scheduled for Monday is limited to two Fed speakers (Brainard at 9 am and Bostic at noon). There are no major earnings reports before the open.  However, after the close NDSN reports.
Markets look to be opening inside the range of the last few days. The bulls seem to have the premarket momentum, but there are no new revelations driving the move. It remains a case of reopening expansion enthusiasm versus fear that overheating will cause the Fed to pump the breaks. With a very strong quarter of earnings just behind us and high expectations for strong profits in the current quarter, the bulls have the general momentum. However, there is resistance overhead and we are coming off one hell of a bull run. So, this is a "climbing the wall of worry" situation...meaning we seem to be later in the cycle.
As always, keep locking in your profits when you achieve your trade goals and maintain discipline by following your trading rules. Stick with the trend and respect support and resistance levels (but don't just assume they will hold). Consistency is the key to long-term trading success. So, keep hitting singles and doubles rather than swinging for the fence.
Ed
Swing Trade Ideas for your consideration and watchlist: KHC, INSG, MARA, INTC, XHB, INO, SPCE, F, SRPT, DDD, RIOT. You can find Rick's review of tickers on his YouTube Channel here. Trade your plan, take profits along the way, and smart. Also, remember to check for impending earnings reports. Finally, remember that any tickers we mention and talk about in the trading room are not recommendations to buy or sell.

🎯 Mike Probst: Rick, Got CTL off the scanner today. Already up 30%. Love it.
🎯 Dick Carp: the scanner paid for the year with HES-thank you
🎯 Arnoldo Bolanos: LTA scanner really works $$, thanks Ed.
🎯 Bob S: LTA is incredible…. I use it … would not trade without it
🎯 Malcolm .: Posted in room 2, @Rick... I used the LTA Scanner to go through hundreds of stocks this weekend and picked out three to trade: PYPL, TGT, and ZS. Quality patterns and with my trading, up 24%, 7% and 12%.... this program is gold.
🎯 Friday 6/21/19 (10:09 am) Aaron B: Today, my account is at +190% since January. Thanks, RWO HRC Flash Malcolm Thomas Steve Ed Bob S Bob C Mike P and everyone that contributes every day. I love our job.
Hit and Run Candlesticks / Road To Wealth Youtube videos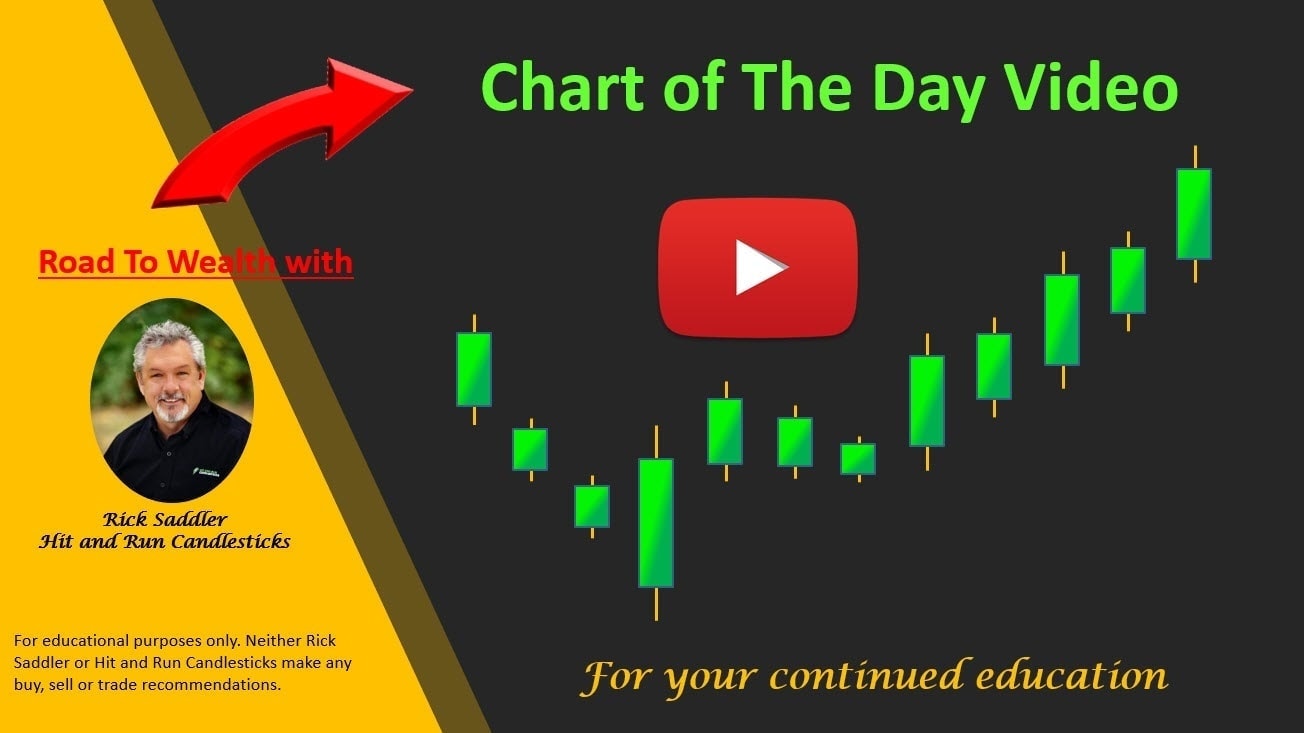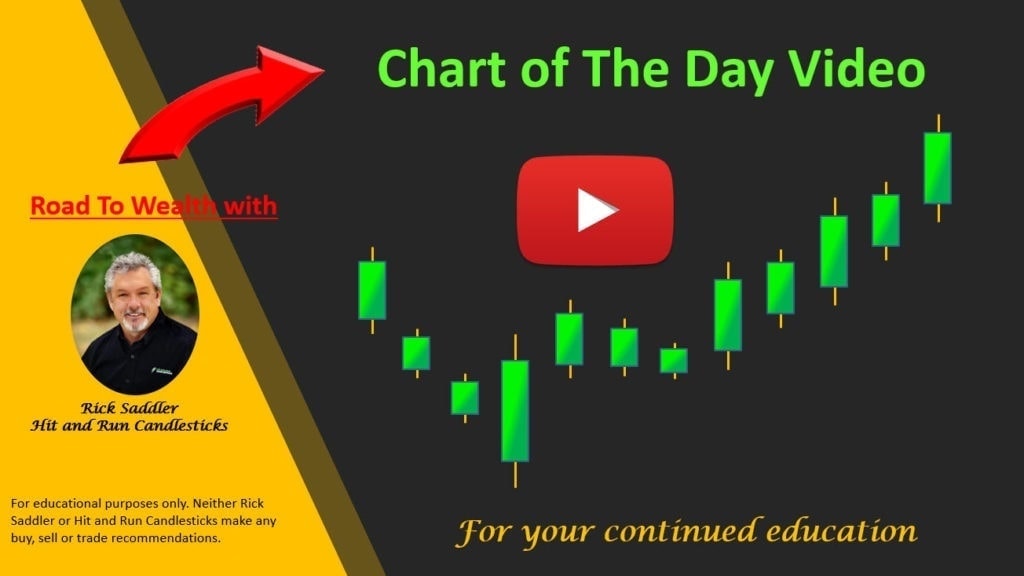 Disclosure: We do not act on all trades we mention, and not all mentions acted on the day of the mention. All trades we mention are for your consideration only.




Free YouTube Education • Subscription Plans • Private 2-Hour Coaching
DISCLAIMER: Investing / Trading involves significant financial risk and is not suitable for everyone. No communication from Hit and Run Candlesticks Inc, its affiliates or representatives is not financial or trading advice. All information provided by Hit and Run Candlesticks Inc, its affiliates and representatives are intended for educational purposes only. You are advised to test any new trading approach before implementing it. Past performance does not guarantee future results. Terms of Service