Markets saw a gap higher and then a volatile all-day selloff that may have been partially driven by quadruple witching on Friday. The result was a large Bearish Engulfing signal in both large-cap indices.  The techs faired a bit better and none of the big 3 indices closed on the lows.  On the day the SPY closed down 1.04%, DIA closed down 1.06%, and QQQ closed flat down 0.02%.  The VXX was up a tad to 36.90 and the T2122 (4-week high-low ratio) fell strongly to 48.86 (mid-range).  Oil (WTI) had been above $40 much of the day, but closed back at $39.57/barrel and the 10-year bond yield fell to 0.692%.
It is also worth noting that for the week the market was both volatile and bullish.  Still, we do appear to be beginning a daily downtrend with a 6/8 high, 6/15 low, and a 6/16 lower-high.  However, there is some potential support (including the 200sma in SPY) before we reach a new lower-low.
Over the weekend, Bloomberg reported that both the Fed and Bank of England are strongly considering following the examples of Japan and Australia.  Specifically, they are looking at using bond-buying to pin interest rates (control the yield curve at every maturity).  This would be Central Banks actually coming out and saying "we are the buyer of last resort…financial market prices will not be allowed to fall."  It would cap interest rates (hurt savers), devalue the currency (in turn increasing commodity prices), and theoretically cause a surge in borrowing/spending.  The same move was scorned for 4 (years since Japan did it) and mocked for decades before that as a recipe for an economic bubble and collapse.  However, regardless of opinions or actual merits of the policy, there is no doubt that it would be massively bullish for stock markets.  Despite the reports, there has been no public or official word by either Central Bank.

In Virus news, the global headline numbers are 9,072,642 confirmed cases and 471,175 deaths. This includes a record of 180,000 new cases on Sunday.  Germany, which has had its outbreak under control, has seen a major new outbreak at the country's largest meat processing plant. The plant has found over 1,000 new cases among its 6,000 employees (and worse yet, had no address on file for one-third of the 6,000).  This highlights the problems faced by meat processors like HRL, TSN, SAFM, and IBA.  For example, China has halted imports of TSN meat products after a TSN plant outbreak in AR (693 cases).  That said, the easing continues for the most part globally.
In the US, we now have had 2,356,715 confirmed cases and 122,249 deaths. 23 states had increasing rates on the week (10 of those had at least an increase of 50% over the number of new cases the prior week).  This trend includes 2 straight days of the US reporting over 30,000 new cases (we had no reports over 29,000 since May 1st before Friday).  However, the President told his Saturday rally that he has asked for the testing to be slowed down (to avoid finding more cases).  This all comes as trends are showing a shift to more cases being found in younger populations as a lack of mask or social distancing is becoming more and more common while reopening gains speed.
Overnight, Asian markets were mixed, but mostly red on news of the resurgence of cases in the US.  However, the loses were not great and Shenzhen and India were the exceptions that managed to stay above break-even.   In Europe, markets are following Asian with red across the board with the exceptions of Belgium, Greece, and Denmark which are just above flat so far today.  US Futures were volatile overnight.  At 7:30 am, those US futures are pointing to a 0.4% gap down in the DIA, a 0.3% gap down in the SPY, and a 0.2% gap down in the QQQ.

The major economic news for Monday is limited to May Existing Home Sales (10 am) and there are no major earnings reports on the day.  It's still early, but it is looking like markets want to continue the short-term downtrend on virus-impact fear.  Keep your eyes on the short-term chart in front of you, because whipsaw has been the rule for some time.  As always, don't chase, don't predict, and don't be greedy (take profits and move your stops as you go).
Ed
There are no Trade Ideas for Friday. However, also be aware that the normal distribution of trade ideas has been moved to the trading room and the Members-Only Phone App in the future anyway. Trade your plan, take profits along the way, and smart. Also, don't forget to check for upcoming earnings. Finally, remember that the stocks/ETFs we mention and talk about in the trading room are not recommendations to buy or sell.

🎯 Mike Probst: Rick, Got CTL off the scanner today. Already up 30%. Love it.
🎯 Dick Carp: the scanner paid for the year with HES-thank you
🎯 Arnoldo Bolanos: LTA scanner really works $$, thanks Ed.
🎯 Bob S: LTA is incredible…. I use it … would not trade without it
🎯 Malcolm .: Posted in room 2, @Rick... I used the LTA Scanner to go through hundreds of stocks this weekend and picked out three to trade: PYPL, TGT, and ZS. Quality patterns and with my trading, up 24%, 7% and 12%.... this program is gold.
🎯 Friday 6/21/19 (10:09 am) Aaron B: Today, my account is at +190% since January. Thanks, RWO HRC Flash Malcolm Thomas Steve Ed Bob S Bob C Mike P and everyone that contributes every day. I love our job.
Hit and Run Candlesticks / Road To Wealth Youtube videos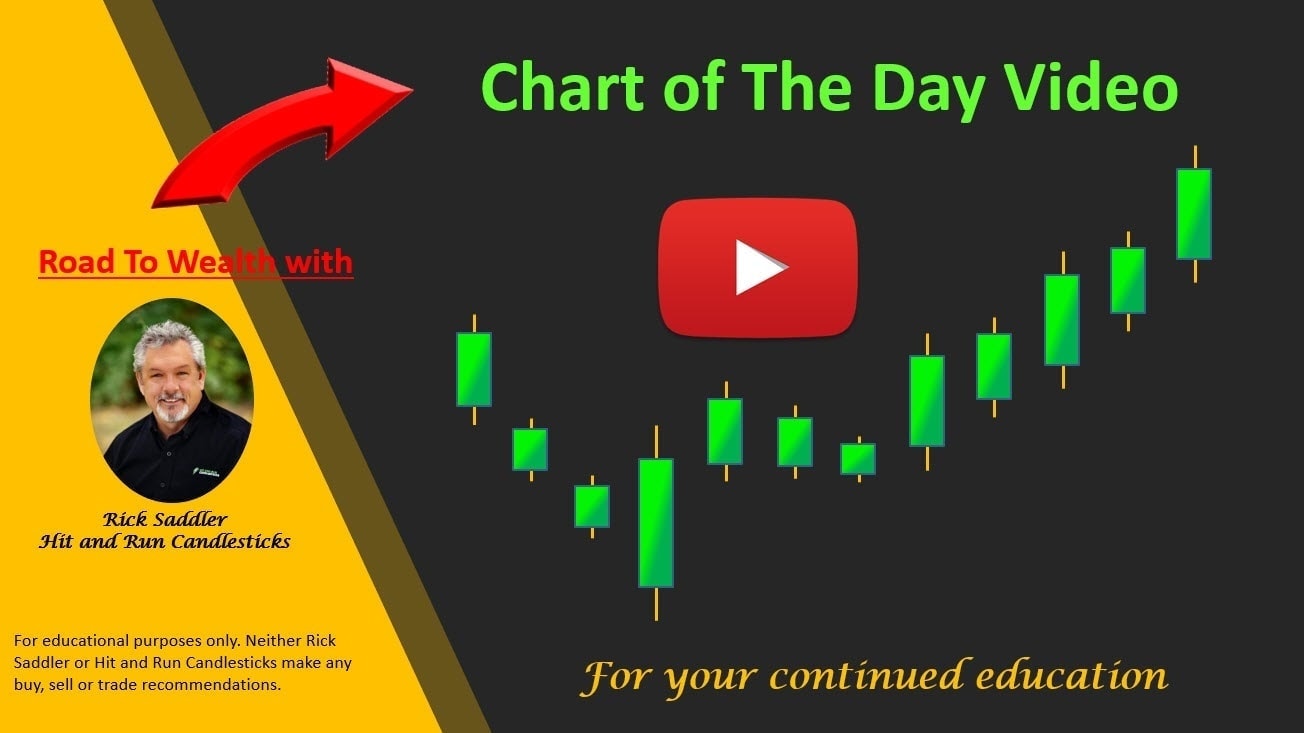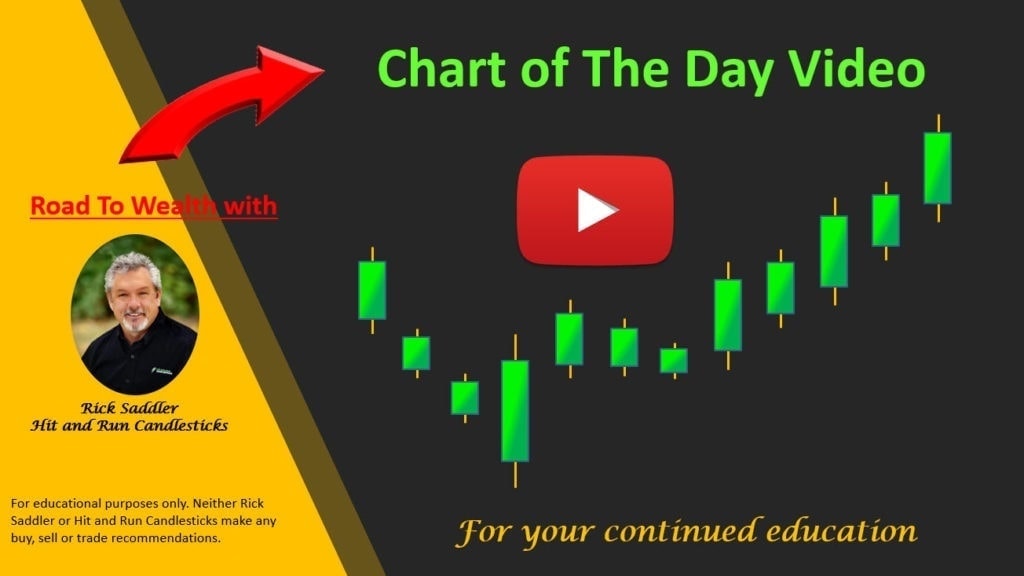 Disclosure: We do not act on all trades we mention, and not all mentions acted on the day of the mention. All trades we mention are for your consideration only.




Free YouTube Education • Subscription Plans • Private 2-Hour Coaching
DISCLAIMER: Investing / Trading involves significant financial risk and is not suitable for everyone. No communication from Hit and Run Candlesticks Inc, its affiliates or representatives is not financial or trading advice. All information provided by Hit and Run Candlesticks Inc, its affiliates and representatives are intended for educational purposes only. You are advised to test any new trading approach before implementing it. Past performance does not guarantee future results. Terms of Service