Markets made a small gap higher at the open Friday and then ground sideways in a flat session to end the week.  That left all 3 major indices in indecisive Doji candles, but also closing at new all-time high closes.  On the day, QQQ gained 0.12%, SPY gained 0.33%, and DIA gained 0.41%.  VXX fell a bit again to 9.81 and T2122 rose slightly further into the overbought territory at 88.82.  10-year bond yields fell again to 1.59% and Oil (WTI) fell half a percent to $63.07/barrel.
On Friday TSM released its annual report saying that trade tensions may well make the global chip shortage worse.  Taiwan (particularly TSM) is already stuck between Chinese and American blacklists.  However, the company warns that new protectionist measures in the works by both sides are making key chip-making equipment (such as from AMAT) harder to get and is hampering the company's ability to increase capacity.  This report came just days after two Republican members of Congress urged the US to mitigate the risk of using Taiwanese companies as suppliers of technology.  TSM is the leading producer of chips in the world, supplying AAPL, AMD, NVDA, Samsung, and many other technology market leaders.
On Saturday the Consumer Product Safety Commission issued an "urgent warning" to consumers that they should stop using the PTON treadmill.  PTON responded by saying there is no reason to stop using their machine if safety instructions have been followed.  Then Sunday, a TSLA crashed in TX (killing two) apparently operating under the TSLA "Full Self-Driving" autopilot mode (with nobody in the driver's seat.  In better stock news, KO beat on both lines during pre-market and said demand has returned to pre-pandemic levels.

Related to the virus, US infections are rising again after plateauing at a level above the fall level.  The totals have risen to 32,404,463 confirmed cases and deaths are now at 581,061.  The number of new cases has ticked higher again and are back above the peak of last summer to an average of 68,151 new cases per day.  However, deaths are just starting to plateau again, now at 738 per day.  The CDC said Sunday that more than half of US adults have received at least one Covdi-19 vaccination dose and one-third of adults are now fully vaccinated.  In addition, Dr. Fauci said Sunday he expects a decision on the JNJ vaccine to be made by Friday and he expects the vaccine to go back into use, with a warning label.  However, the bad news is that US demand for vaccination is waning. 
Globally, the numbers rose to 142,102,302 confirmed cases and the confirmed deaths are now at 3,035,109 deaths.  The trends have reversed and are now trending toward trouble again as we have seen significant upticks recently.  The world's average new cases continue to rise and is very near the all-time peak and are now at 760,528 per day.  Mortality, which lags, is also rising sharply again at 11,864 new deaths per day. Monday marked the 5th straight day of a record high for new cases in India. In Europe, PFE/BNTX have agreed to supply an extra 100 million does to the EU, including an extra 50 million during Q2 (bringing the Q2 total to 240 million and the grand total to 600 million).
Overnight, Asian markets were mostly green with India (-1.77%), Indonesia (-0.55%), and Malaysia (-0.50%) being the only red.  Shenzhen (+2.89%), Thailand (+1.68%), and Shanghai (+1.49%) led the gainers.  In Europe, markets are mixed on mostly modest moves so far today.  Greece (-2.02%) is a dramatic outlier. However, the FTSE (+0.19%), DAX (-0.04%, and CAC (+0.41%) are typical of the continent.  As of 7:40 am, US Futures are pointing to a red open.  The DIA is implying a -0.24% open, the SPY implying a -0.26% open, and the QQQ implying a -0.33% open.

There is no major economic news scheduled for Monday.  Major earnings reports on the day include KO, MTB, and PLD before the open.  Then after the close, CCK, IBM, STLD, UAL, and ZION all report.
The bulls continue to refuse to be denied. Even with bad news for tech darling TSLA over the weekend, it does not seem like the bears have much traction as earnings continue to be blowout positive so far this quarter. On average 85% of the companies that have reported have beat estimates…and are beating by an average of 22%. So, think long and hard before you fight the trend. However, also be leery about this kind of bull run lasting too much longer without relief. Long runs without down days or pullbacks aren't normal.
Follow the trend, don't predict reversals, but also avoid chasing trades you have missed. Respect support and resistance. Keep taking your profits off the table when you can and maintain your discipline. Stay on the right side of the market trend and follow those trading rules. As we know, consistency is the key to long-term trading success. Also, remember this is Friday, so prepare for the weekend news cycle, and don't forget to pay yourself.
Ed
Swing Trade Ideas for your consideration and watchlist: No trade ideas for Monday, but Rick will be back home Monday. You can find Rick's review of tickers on his YouTube Channel here. Trade your plan, take profits along the way, and smart. Also, remember to check for impending earnings reports. Finally, remember that any tickers we mention and talk about in the trading room are not recommendations to buy or sell.

🎯 Mike Probst: Rick, Got CTL off the scanner today. Already up 30%. Love it.
🎯 Dick Carp: the scanner paid for the year with HES-thank you
🎯 Arnoldo Bolanos: LTA scanner really works $$, thanks Ed.
🎯 Bob S: LTA is incredible…. I use it … would not trade without it
🎯 Malcolm .: Posted in room 2, @Rick… I used the LTA Scanner to go through hundreds of stocks this weekend and picked out three to trade: PYPL, TGT, and ZS. Quality patterns and with my trading, up 24%, 7% and 12%…. this program is gold.
🎯 Friday 6/21/19 (10:09 am) Aaron B: Today, my account is at +190% since January. Thanks, RWO HRC Flash Malcolm Thomas Steve Ed Bob S Bob C Mike P and everyone that contributes every day. I love our job.
Hit and Run Candlesticks / Road To Wealth Youtube videos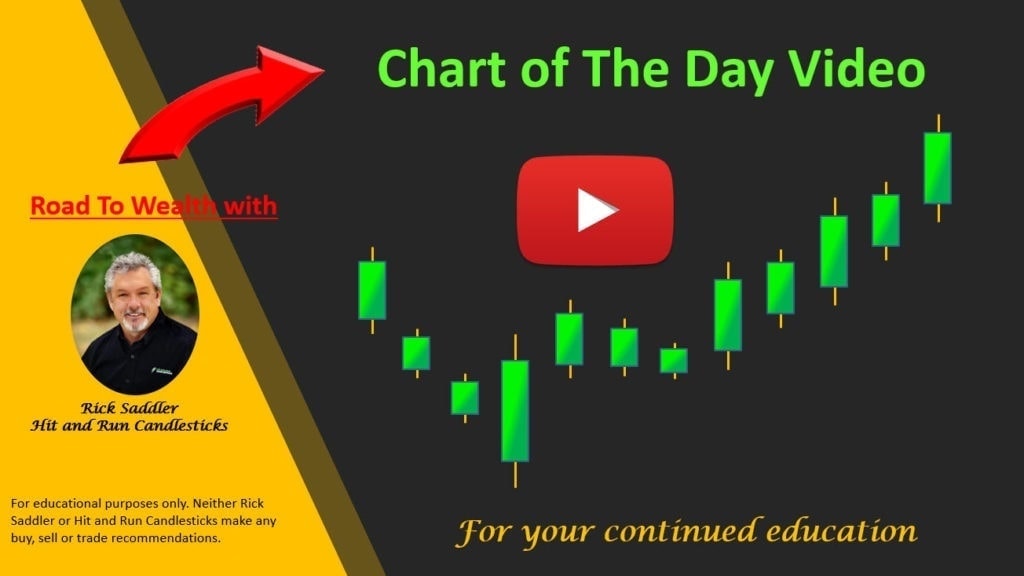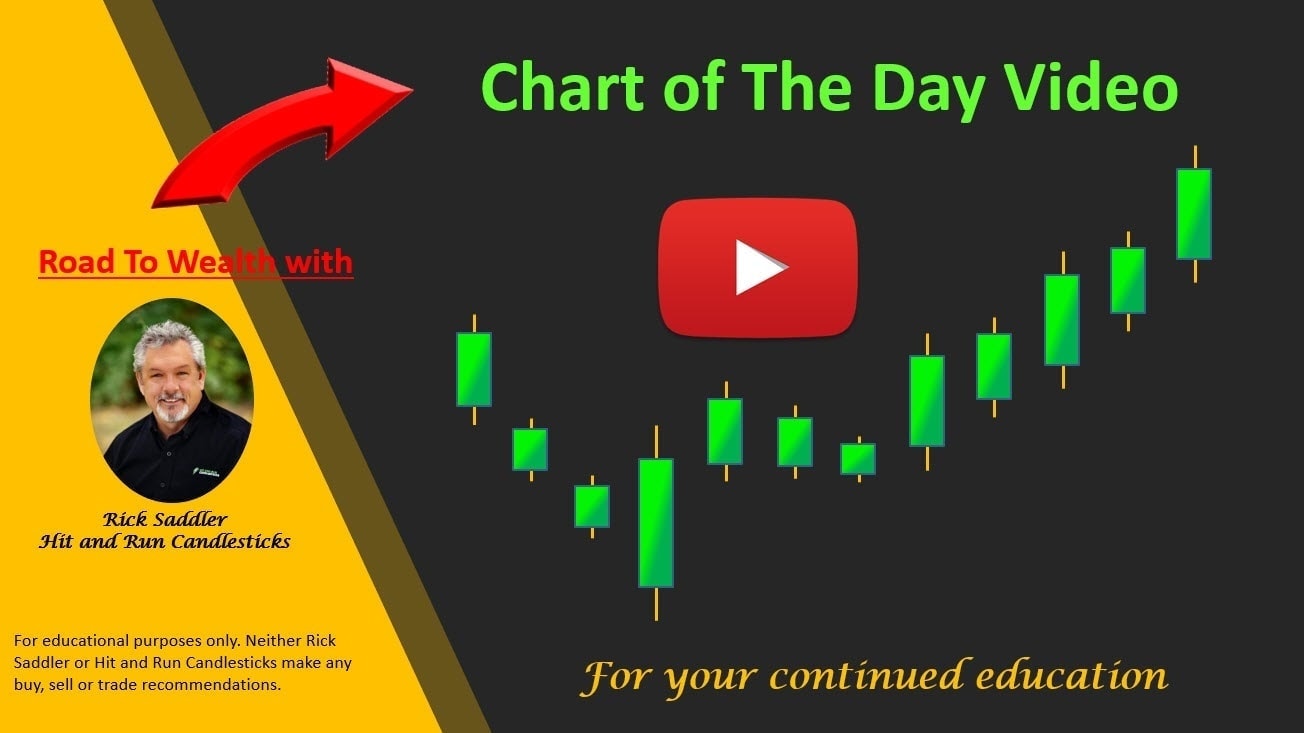 Disclosure: We do not act on all trades we mention, and not all mentions acted on the day of the mention. All trades we mention are for your consideration only.




Free YouTube Education • Subscription Plans • Private 2-Hour Coaching
DISCLAIMER: Investing / Trading involves significant financial risk and is not suitable for everyone. No communication from Hit and Run Candlesticks Inc, its affiliates or representatives is not financial or trading advice. All information provided by Hit and Run Candlesticks Inc, its affiliates and representatives are intended for educational purposes only. You are advised to test any new trading approach before implementing it. Past performance does not guarantee future results. Terms of Service