As has been the case each day this year, markets gapped one way and then charged the other direction immediately.  Wednesday saw the gap down followed by a strong morning rally.  About 11:30 markets started to grind sideway, even drifting a bit higher until shortly after 2 pm.  Then our deluded President's conspiracy theory lies believing followers were incited to riot and storm the US Capitol building.  Markets sold off as the seat of government was under siege for hours, but still managed to hold on to some of the morning gains.  The DIA even closed at another all-time high close.  On the day, DIA gained 1.44%, SPY gained 0.60%, and QQQ lost 1.39%.  The VXX actually lost half a percent to 17.55 and T2122 jumped up into the overbought territory at 92.48.  10-year bond yield shot higher again to 1.039% and Oil (WTI) gained another percent to $50.52/barrel.
Lost amongst the coverage of insurrection was that the Democrats won both of the GA Senate runoff elections.  So, President-elect Biden's party will also control both Houses of the Congress (through VP Harris' tie-breaking vote).  Some had said an expectation of that outcome was the reason for the gap down.  However, then markets immediately rallied, so it is hard to divine what Markets think about that change in governance.  Still, it makes the increase to a $2,000/person direct payment much more likely.
The other story lost in the wash was that the riots helped to accelerate the weakness in the dollar.  It has now fallen to the levels not seen since 2017.  This has helped drive the Euro to a level that currency has not seen since 2014.  Obviously, as the dollar falls, dollar-denominated commodity prices rise.  This partially explains the gains in Gold and Oil. It also increases the pressure on the Fed and fiscal stimulus, which goes less far as each dollar of stimulus buys less.  Overseas, it makes it harder for Central Banks and Governments to repay their own debt and to sell goods to the US.  As a result, Bloomberg reports that some analysts are expecting the ECB and China to take action to lower the value of their own currencies to offset dollar weakness.

It's hard to believe, but on a day with 4,100 virus deaths in the US, COVID-19 took a back seat. Related to the virus itself, US infections continue to rage as the US.  The totals have risen to 21,857,616 confirmed cases and 369,990 deaths.  As mentioned, we did hit another national record high in deaths, but also in new cases at 260,973 on Wednesday.  However, the 7-day daily average remains at 228,891 new cases and 2,742 deaths per day.  
Globally, the numbers rose to 87,763,513 confirmed cases and the confirmed deaths are now at 1,893,873 deaths.  As a reference, the world is averaging 645,896 new cases and 11,250 new deaths per day.  In Japan, the PM has declared a state of emergency in Tokyo and surrounding areas as they also reported a record number of new cases.  Travel bans from international travel, especially from the UK and South Africa continue to be added.  In Europe, the EU approved the MRNA vaccine, which means it will begin rollout across the EU by next week.
Overnight, Asian markets were mostly in the green.  South Korea (+2.14%), Japan (+1.60%), and Australia (+1.59%) led the gainers.  The only appreciable loss was in Hong Kong (-0.52%) with a couple other exchanges just on the red side of flat.  In Europe we see a similar story so far today.  The FTSE (-0.47%) is one of the notable red spots with the DAX (+0.41%) and CAC (+0.31%) being more typical of the continent.  As of 7:30 am, despite the deluded riots that left 4 dead and the seat of Government battered, US Futures are moderately green this morning.  The QQQ is strongest, implying a +0.74% gap up open, while the SPY (+0.40%) is implying a positive, but not gappy open and the DIA (+0.28%) is implying a modest gain at the open.

The major economic news for Thursday includes Import/Exports, Nov. Trade Balance, and Weekly Initial Jobless Claims (all at 8:30 am.), Dec. ISM Non-Mfg. PMI (10 am), and a pair of Fed speakers (Harker at 9 am and Bullard at Noon).  Major earnings reports include AYI, BBBY, CAG, HELE, LW, REVG, STZ, and WBA before the open.  Then after the close MU reports.
Volatility continues early in 2021. However, it would be hard to predict anything as volatile as Wednesday's riots happening again. Even though the Cabinet apparently hasn't had the courage to invoke Article 25, we can expect impeachment proceedings soon unless the GOP is willing to make massive concessions to buy off Democrats. At any rate, with the immediate threat behind us and President Biden's election now certified, hopefully, we can return to the virus being the main threat for days to come. It would still be wise to remain cautious and not chase. Be ready for the market switch-backs we've seen each of the first several days of the year.
As always, lock in profits (base hits are better than long fly-outs) and stick with your discipline. Follow the trend, respect both support and resistance, and don't chase the moves you have missed. There will be another opportunity and we don't need to trade every day. Focus on the chart and your trading process. Remember, trading is a marathon, not a sprint.
Ed
Swing Trade Ideas for your consideration and watchlist: GOLD, KGC, GDX, WPM, NUGT, AGI. Trade your plan, take profits along the way, and smart. Also, remember to check for impending earnings reports. Finally, remember that any tickers we mention and talk about in the trading room are not recommendations to buy or sell.

🎯 Mike Probst: Rick, Got CTL off the scanner today. Already up 30%. Love it.
🎯 Dick Carp: the scanner paid for the year with HES-thank you
🎯 Arnoldo Bolanos: LTA scanner really works $$, thanks Ed.
🎯 Bob S: LTA is incredible…. I use it … would not trade without it
🎯 Malcolm .: Posted in room 2, @Rick... I used the LTA Scanner to go through hundreds of stocks this weekend and picked out three to trade: PYPL, TGT, and ZS. Quality patterns and with my trading, up 24%, 7% and 12%.... this program is gold.
🎯 Friday 6/21/19 (10:09 am) Aaron B: Today, my account is at +190% since January. Thanks, RWO HRC Flash Malcolm Thomas Steve Ed Bob S Bob C Mike P and everyone that contributes every day. I love our job.
Hit and Run Candlesticks / Road To Wealth Youtube videos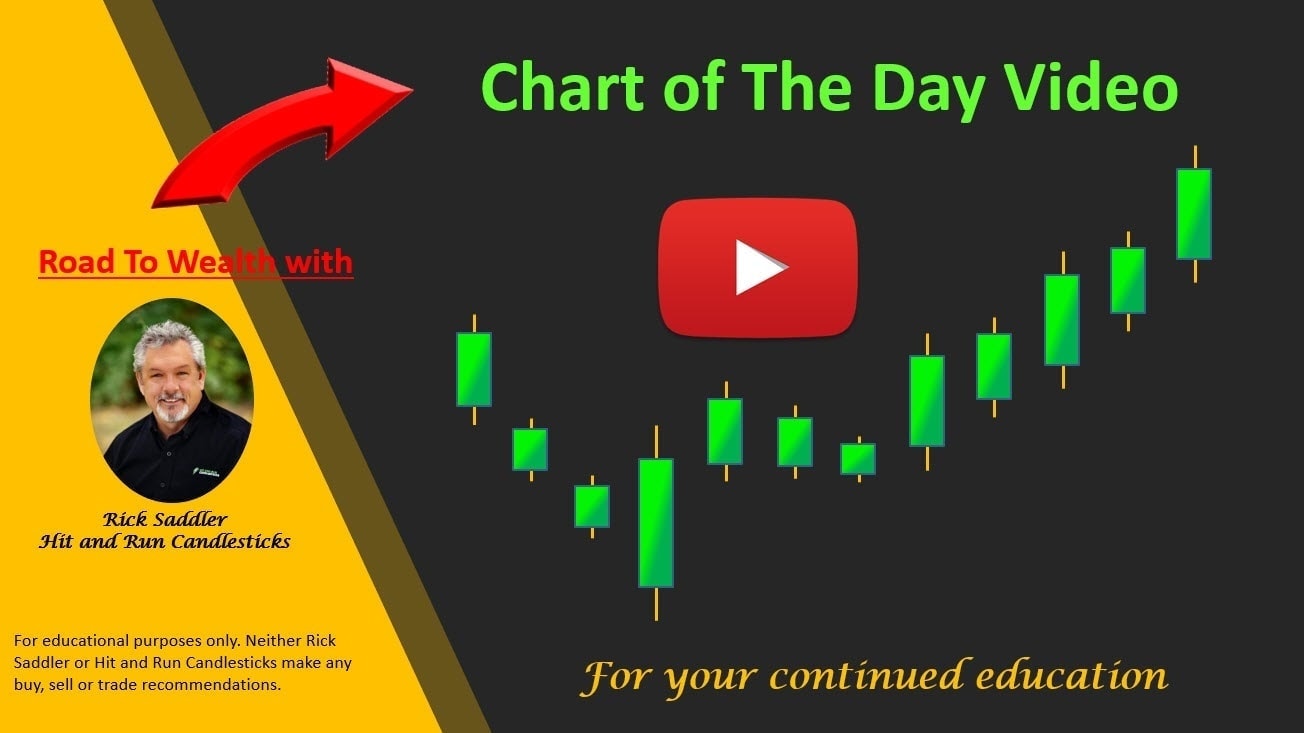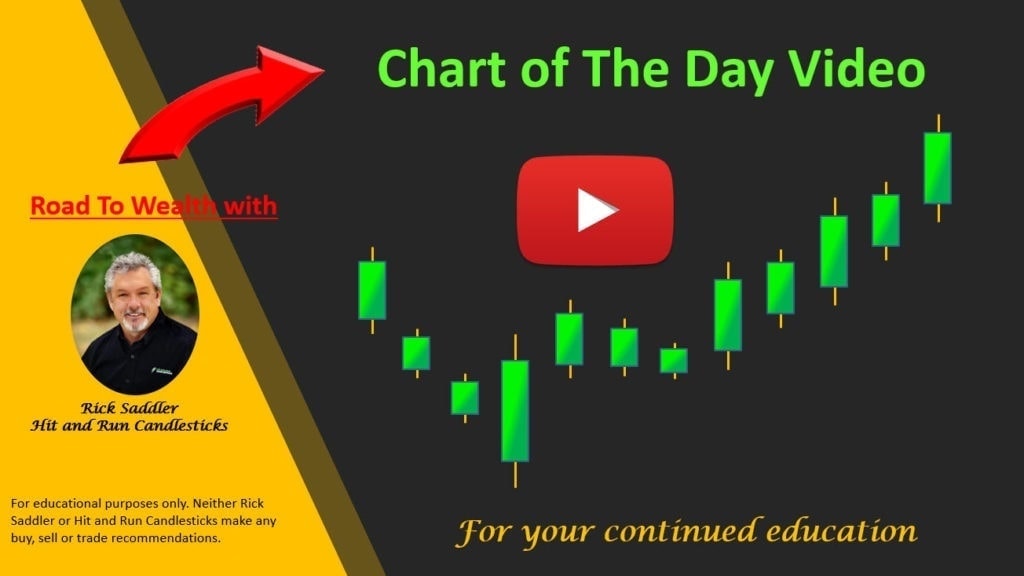 Disclosure: We do not act on all trades we mention, and not all mentions acted on the day of the mention. All trades we mention are for your consideration only.




Free YouTube Education • Subscription Plans • Private 2-Hour Coaching
DISCLAIMER: Investing / Trading involves significant financial risk and is not suitable for everyone. No communication from Hit and Run Candlesticks Inc, its affiliates or representatives is not financial or trading advice. All information provided by Hit and Run Candlesticks Inc, its affiliates and representatives are intended for educational purposes only. You are advised to test any new trading approach before implementing it. Past performance does not guarantee future results. Terms of Service