Indecision reigned Tuesday as markets diverged in a wavering sideways pattern all day.  This left us with a black Spinning Top in the QQQ, Potential Hanging Man in the SPY, and Doji type in the DIA.  On the day, the SPY gained 0.03%, DIA lost 0.07%, and QQQ gained 0.05%.  However, the small-caps continued their run higher as the IWM gained 1.06%.  The VXX gained a little over a percent to 33.18 and T2122 climbed higher into the overbought territory at 93.12. 10-year bond yields fell on better-than-expected Trade Deficit data to 1.531% and Oil (WTI) rose a.45% to $70.24/barrel.
Meme stock climbed back on the galloping horse Tuesday as put in a 15% range, but ended flat.  However, the Reddit eye had moved to CLOVW (Warrants) which shot 161% higher on the day.  WEN also they were pitched on the Reddit WallStreetBets forum, trading in 16% range after a 19% gap higher and closing up 26% on the day. In a related story, social media darling Bitcoin fell to $32,000 overnight after trading at $39,000 a week ago and trading at $37,000 on Monday.
As traders watch inflation for clues as to Fed action, we saw contradicting signals Tuesday.  Lumber futures fell 5% with a top industry executive telling CNBC he expects more price relief over the next 6-12 months.  However, CMG also raised their prices 4%, stating that the increase was to offset wage inflation.  For what it is worth, the Dow Jones Economist Survey consensus is that we see a 4.7% annualized CPI for May, up from 4.2% in April.  In addition, 10-year bond yields are down in premarket trading.  However, this is all prelude to the Thursday morning May CPI and next week's May PPI data.   

As expected, the Senate passed a bipartisan $250 billion technology and manufacturing bill aimed at better competing with China.  The bill will pay for some research, but largely will go for subsidies to chip and robot makers which set up manufacturing facilities in the US, as well as an overhaul of the National Science Foundation. Companies that can expect to see a part of that $52 billion in chipmaker subsidies include TSM, INTC, AMAT, MU, and NVDA. In unrelated news, a bipartisan group of Congressmen have proposed an $878 billion infrastructure bill compromise now that White House - GOP Senatorial negotiations have ended.
Related to the virus, globally, the numbers rose to 174,802,246 confirmed cases and the confirmed deaths are now at 3,764,250 deaths.  The trends are better again as we have seen a slowing in the rate of increase now that India has passed its peaked.  The world's average new cases are falling quickly now, but remain at 400,740 new cases per day.  Mortality, which lags, is also falling but remains at 9,617 new deaths per day.  
Overnight, Asian markets were mixed, but leaned to the red side in modest trading after Chinese Producer Prices surged the most they had since 2008 (up 9% in May).  South Korea (-0.97%), India (-0.67%), and Taiwan (-0.64%) paced the losses. Thailand (+0.83%) and Indonesia (+0.80%) led gainers.  In Europe, markets are also mixed so far this Wednesday.  Oddly, the 3 major exchanges are all on the red side with the FTSE (-0.58%) and DAX (-0.55%) pacing the losses and CAC (-0.06%) flat.  The rest of the continent is mixed, but leans green.  As of 7:30 am, US Futures are flat with the DIA implying a -0.09% open, the SPY implying a +0.08% open and the QQQ implying a +0.30% open.

The only major economic news scheduled for Wednesday is Crude Oil Inventories (10:30 am) and 10-year Bond Auction (1 pm).  Major earnings reports on the day include BF.A, BF.B, CPB, and UNFI before the open.  Then, after the close, GME, GEF, and RH report.
Large-caps seem to be struggling with resistance while the tech-heavy QQQ try to not fall back down retest their breakout as support. Yet the biggest moves are now coming from the IWM, where we may see signs of a small rotation into those small-cap names. Divergence is not that uncommon, but it is not the norm. It can be a sign of a change in market character (preceding a turn). However, we have to be careful not to predict the future...just be aware and prepared to act should market conditions change.
Consistency is the key to long-term trading success. So, keep hitting those singles and doubles rather than swinging for the fence. Follow the trend (the one appropriate for your trading horizon) and respect support and resistance levels. However, don't just assume those levels will hold...they will be breached eventually. Beyond that, keep locking in profits as soon as you achieve your trade goals and maintain discipline by following your trading rules.
Ed
Swing Trade Ideas for your consideration and watchlist: ATER, SSYS, XELA, SNX, OTRK, EBON, JMIA, TDOC, PLBY, STLD. You can find Rick's review of tickers on his YouTube Channel here. Trade your plan, take profits along the way, and smart. Also, remember to check for impending earnings reports. Finally, remember that any tickers we mention and talk about in the trading room are not recommendations to buy or sell.

🎯 Mike Probst: Rick, Got CTL off the scanner today. Already up 30%. Love it.
🎯 Dick Carp: the scanner paid for the year with HES-thank you
🎯 Arnoldo Bolanos: LTA scanner really works $$, thanks Ed.
🎯 Bob S: LTA is incredible…. I use it … would not trade without it
🎯 Malcolm .: Posted in room 2, @Rick... I used the LTA Scanner to go through hundreds of stocks this weekend and picked out three to trade: PYPL, TGT, and ZS. Quality patterns and with my trading, up 24%, 7% and 12%.... this program is gold.
🎯 Friday 6/21/19 (10:09 am) Aaron B: Today, my account is at +190% since January. Thanks, RWO HRC Flash Malcolm Thomas Steve Ed Bob S Bob C Mike P and everyone that contributes every day. I love our job.
Hit and Run Candlesticks / Road To Wealth Youtube videos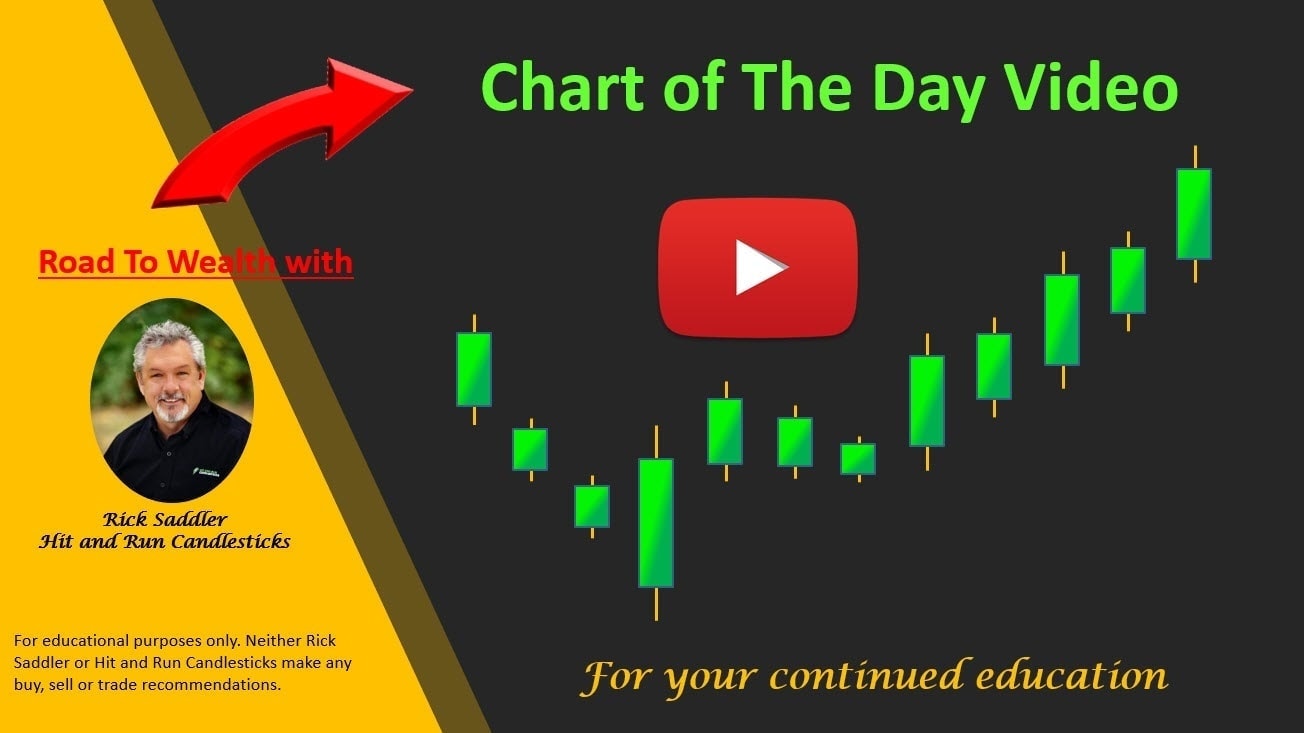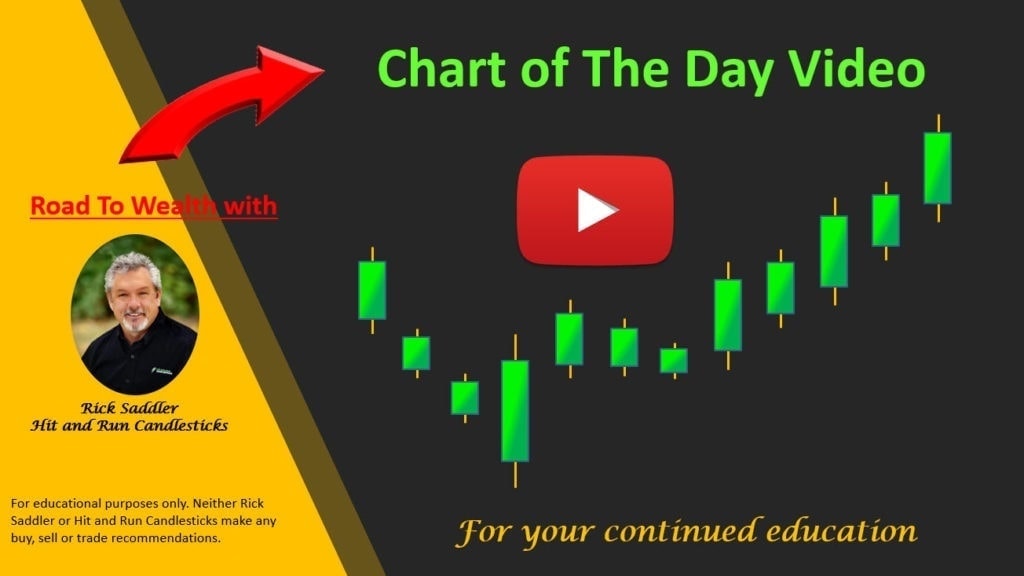 Disclosure: We do not act on all trades we mention, and not all mentions acted on the day of the mention. All trades we mention are for your consideration only.




Free YouTube Education • Subscription Plans • Private 2-Hour Coaching
DISCLAIMER: Investing / Trading involves significant financial risk and is not suitable for everyone. No communication from Hit and Run Candlesticks Inc, its affiliates or representatives is not financial or trading advice. All information provided by Hit and Run Candlesticks Inc, its affiliates and representatives are intended for educational purposes only. You are advised to test any new trading approach before implementing it. Past performance does not guarantee future results. Terms of Service