Friday was a volatile day, opening with a half-to-three-quarters of a percent gap higher, riding the roller-coaster within a 2-3% range and closing with indecisive black candles.  On the day, DIA was up 0.47%, SPY flat at up 0.05%, and QQQ down 0.69%.  The dreaded-h pattern remains in place for all three indices with potential support at the breakdown level.  Oddly, the VXX was down hard (almost 6%) to 25.52 and T2122 remains well into the oversold area at 9.03.  10-year bond yields fell to 0.669% and Oil (WTI) was up slightly to $37.33/barrel.
On Sunday it was announced GILD will buy IMMU for $21 billion in order to add the IMMU breast-cancer treatments to their catalog.  In other takeover news, overnight NVDA bought British chipmaker ARM (from Japan's Softbank).  The co-founder of ARM immediately attacked the deal as a disaster because inevitably NVDA would move the company to the US.  The deal is most noteworthy because AAPL recently announced they are dropping the INTC architecture in favor of the ARM architecture (rebranded as "Apple Silicon" as if AAPL had somehow designed or built the chips).
In trade war news, ORCL seems to be the winner in the TikTok forced-buyout deal as Byte Dance has rejected the joint MSFT / WMT bid.  However, over the weekend the Chinese government, which must approve the sale, said the TikTok algorithm would not be part of any sale and no official deal announcement has yet been made.  Still, this should be looked on favorably by US administration officials given ties to both the CEO and Chairman of ORCL.  If announced this week, the deal would beat the White House-imposed September 20 deal deadline.

On the virus front, in the US, the numbers show we now have 6,710,031 confirmed cases and 198,533 deaths.  As of Sunday, cases are growing by more than 5% on the weekly average in only 11 states, which is a big improvement over a couple weeks ago.  However, troublingly over the weekend is was reported that political appointees at HHS have been given the ability to review and demand changes to case and mortality data from the CDC.  In brighter news, on Sunday, PFE said they may have up to hundreds of thousands of doses (2 doses required per patient) of their vaccine by year-end…if it passes Phase 3 trials and if it is immediately approved by the FDA for emergency use.  Of course, in the same interview, PFE's CEO also said "there was a good chance they would know IF their vaccine works, and how well, by the end of October.  Until then, all that can be done is to plan using the best-case scenario."
Globally, the numbers rose to 29,216,069 confirmed cases, and 929,056 deaths.  On Saturday AZN resumed its Phase 3 trial (oddly just days after saying it would resume by year-end). Meanwhile, the case surge in France continues as their Health Minister said there was a "clear deterioration of the virus situation (especially hospitalizations)," although there was a slight dip in new cases on Sunday.  In the middle-east, Israel has approved a second general lockdown of their country.  And in Asia, South Korea is stockpiling PPE for Winter, while China announced there was no need to vaccinate the country's entire population at this stage, (instead just focusing on frontline workers and other select groups).
Overnight, Asian markets were mixed but generally positive with Indonesia (+2.89%) far outpacing everyone, followed by South Korea (+1.3%) and Shenzhen (+1.15%).  All other Asian markets were either modest winners of modest losers.  In Europe, markets are also mixed but split more evenly at this point in their day.  The big 3 European indices are mixed with 2 modest losers and the CAC up 0.21% as of now.  In the US, at 7:30 am, the futures are pointing to a strong gap higher at the open.  The DIA is the laggard, showing an implied gap higher of 0.87%, but SPY is looking at +1.21% and QQQ at + 1.64% as of now.

There is no major economic news scheduled for Monday release.  And the only major earnings reports on the day is LEN after the close.
After a bull trap on Thursday and a less than stellar Friday, markets look to be charging into the new week.   The trend remains to the downside, but the 50sma area may have given support for all 3 major indices.  It certainly looks as though we will gap up through the downtrend. However, remember this is not the same thing as starting an uptrend.  In recent months it has been the mega-tech FAANG names that have led markets higher.  It is possible the TikTok and/or NVDA-ARM deal is helping them find their legs again.  Regardless, gaps are gifts, but otherwise, nothing we can take advantage of...and they are a signal of more volatility.
So, regardless of the open, stick with your plan.  Follow the trend and don't chase moves you have missed…there will be another one soon. Stick to your rules and work to consistently lock-in profits and reduce risk. 
Ed
Trade ideas for Monday: XYL, IP, SYF, NIO, LYV, JCI, LYFT, DOW, FCX. Trade your plan, take profits along the way, and smart. Also, remember to check for impending earnings reports. Finally, remember that any tickers we mention and talk about in the trading room are not recommendations to buy or sell.

🎯 Mike Probst: Rick, Got CTL off the scanner today. Already up 30%. Love it.
🎯 Dick Carp: the scanner paid for the year with HES-thank you
🎯 Arnoldo Bolanos: LTA scanner really works $$, thanks Ed.
🎯 Bob S: LTA is incredible…. I use it … would not trade without it
🎯 Malcolm .: Posted in room 2, @Rick... I used the LTA Scanner to go through hundreds of stocks this weekend and picked out three to trade: PYPL, TGT, and ZS. Quality patterns and with my trading, up 24%, 7% and 12%.... this program is gold.
🎯 Friday 6/21/19 (10:09 am) Aaron B: Today, my account is at +190% since January. Thanks, RWO HRC Flash Malcolm Thomas Steve Ed Bob S Bob C Mike P and everyone that contributes every day. I love our job.
Hit and Run Candlesticks / Road To Wealth Youtube videos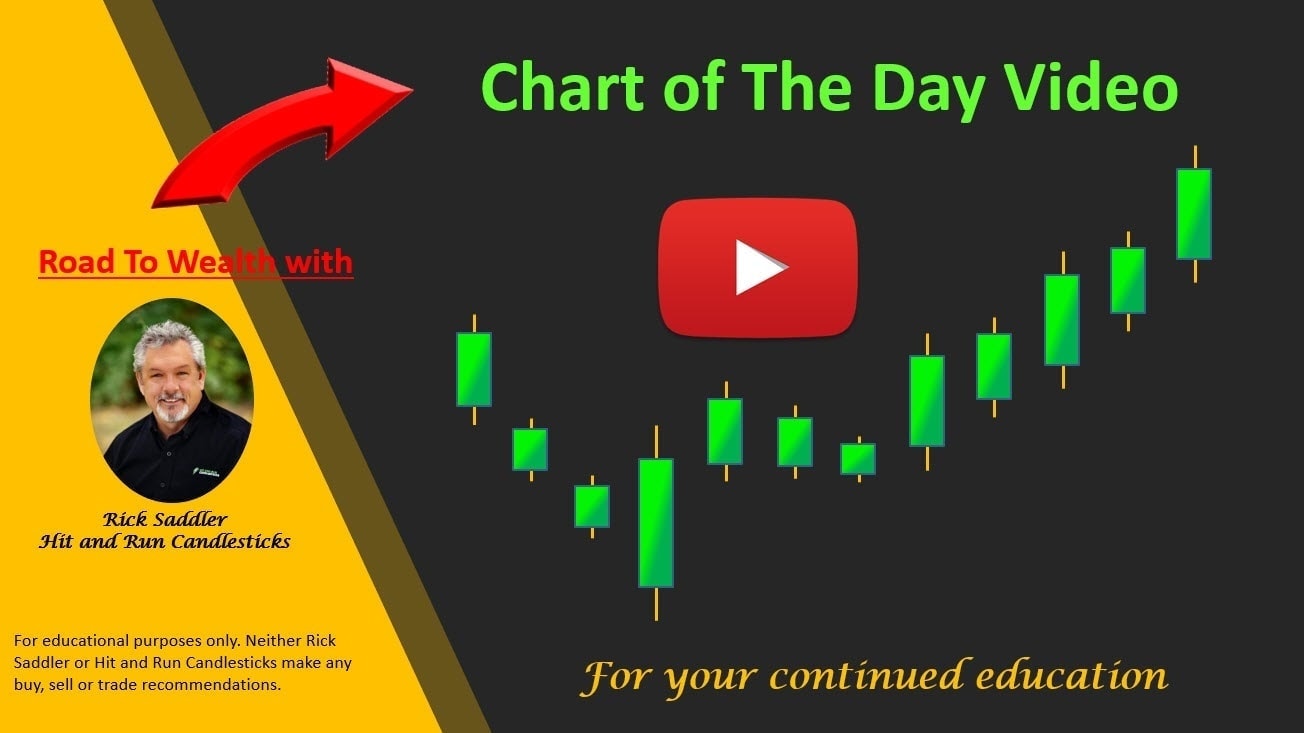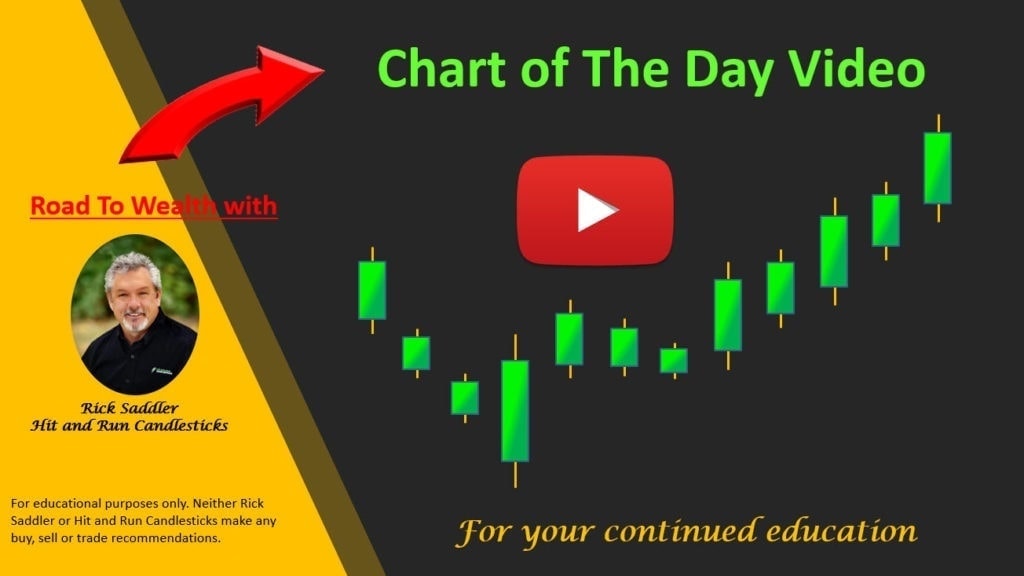 Disclosure: We do not act on all trades we mention, and not all mentions acted on the day of the mention. All trades we mention are for your consideration only.




Free YouTube Education • Subscription Plans • Private 2-Hour Coaching
DISCLAIMER: Investing / Trading involves significant financial risk and is not suitable for everyone. No communication from Hit and Run Candlesticks Inc, its affiliates or representatives is not financial or trading advice. All information provided by Hit and Run Candlesticks Inc, its affiliates and representatives are intended for educational purposes only. You are advised to test any new trading approach before implementing it. Past performance does not guarantee future results. Terms of Service