Markets made a small gained on Monday in a tighter than average trading range.  The large-caps printed indecisive candles with the QQQ being the most bullish of the bunch.  On the day, SPY gained 0.20%, DIA lost 0.16%, and QQQ gained 0.66%.  The VXX fell eight-tenths of a percent to 39.84 and T2122 remained well into overbought territory at 92.41.  10-year bond yields rose slightly to 1.567% and Oil (WTI) fell a third of a percent to $61.92. 
Commodity prices are soaring with Corn futures hitting their highest price in at least 7 years Monday and Copper reaching a decade high.  In unrelated news, Bloomberg reports oil refineries such as XOM, MRO, VLO, COP are now back to running at 2019 levels as they anticipate a normal summer demand curve and are stockpiling gasoline. In an interesting currency move, Russia sells more than half of its exports in Euro terms rather than in Dollar terms.  This includes the bulk of their trade with China. This "de-dollarization" will definitely reduce the impacts of future US sanctions. However, the dollar still reigns supreme (ease of use) globally. So, full Russian conversion to a Euro-based export economy is not expected. 
After the close, TSLA posted a beat on both the top and bottom lines.  This includes a 74% increase in revenue from a year ago (but only beat by $100 million).  LYFT also announced plans to sell its self-driving unit to Japanese carmaker Toyota for $550 million in cash (deal will also reduce LYFT operating expense by $100 million/year).

Related to the virus, US infections are rising again after plateauing at a level above the fall level.  The totals have risen to 32,875,045 confirmed cases and deaths are now at 586,611.  The number of new cases has ticked lower again and are back down below the peak level from last summer to an average of 58,300 new cases per day. The same is true of deaths, which are trending down again, now at 715 per day.  The CDC announced Monday that the number of vaccinations done in the US fell for the second straight week, although 59% of Americans have received at least one shot.  This is a major concern as the CDC reports surveys show over a quarter of Americans do not intend to get vaccinated and 73% of the unvaccinated would refuse the JNJ shot.  Experts say herd immunity will require 70-85% of the population to be vaccinated.  Still, Dr. Fauci (NIH) kept an upbeat outlook in his Monday press conference, saying we could reach a turning point in the pandemic within a few weeks…if we can maintain the recent rate of vaccinations.
Globally, the numbers rose to 148,581,460 confirmed cases and the confirmed deaths are now at 3,136,635 deaths.  The trends have reversed and are now trending toward trouble again as we have seen significant upticks recently.  The world's average new cases continue to rise and is now at the all-time peak and with 824,434 new cases per day.  Mortality, which lags, is also rising sharply again at 12,884 new deaths per day.  The White House confirmed Monday that the country will share the (unapproved in the US) AZN vaccine stockpile with poorer countries.  In other cooperation, many countries have offered oxygen and equipment to India, but much of it will arrive too late for the immediate crisis in New Delhi and Mumbai.  Meanwhile, in Europe, the EU has filed a lawsuit against AZN for breaching its contract on deliveries.  Finally, Turkey has announced its strictest lockdown to date, but put off the start until Thursday. 
Overnight, Asian markets were mixed, but mostly red on modest moves.  Malaysia (-1.03%), and Japan (-0.46%) led the losses while India (+1.16%) and Shenzhen (+0.23%) paced the gains.  In Europe, we see a similar picture with only Denmark (+1.39%) showing appreciable gains while the FTSE (-0.13%), DAX (-0.32%), and CAC (-0.15%) are much more typical at this point in the day.  In the US, as of 7:30 am, US Futures are pointing to an open on the green side of flat.  The DIA is implying a +0.07% open, the SPY implying at +0.11% open, and the QQQ implying a +0.14% open at this hour.

The major economic news scheduled for Tuesday is limited to Conf. Board Consumer Confidence (10 am).  Major earnings reports on the day include MMM, ABB, ADM, ABG, BP, CNC, GLW, CEQP, DTE, EBIX, ECL, LLY, ENTG, FSV, FISV, GE, GPK, HAS, HUBB, IVZ, JBLU, LECO, MMC, NVS, PCAR, PII, PHM, RTX, ROP, ST, SHW, SYF, TRU, UBS, UPS, AND WM before the open.  Then after the close, AMD, GOOGL, AMGN, ACGL, BXP, BYD, CHRW, COF, CHE, CB, EIX, EQR, FFIV, GOOG, ILMN, JNPR, MATX, MXIM, MSFT, MDLZ, MRC, NCR, NOV, OLN, OKE, PFG, RXN, SBUX, SYK, FTI, TER, TX, TFII, V, and YUMC report.
A boatload of earnings and the beginning of the Fed meeting that starts today are likely to drive markets Tuesday. While there are more rumbling on taxes (this time on breaks proposed to be given to lower income Americans), that is just talking points now and not a likely market driver. So, while the bulls have the momentum, we have to watch the resistance above that seemed to put up a fight yesterday.
Stay on the right side of the trend, do not predict reversals, but also avoid chasing trades you have missed. Continue to respect support and resistance, but that does not mean assuming it will hold. (Just lock in profits or be prepared to watch at those levels.) As always, keep taking your goals off the table when you achieve them and maintain your discipline by following those trading rules. Don't let your emotions run away with you. As we know, consistency is the key to long-term trading success.
Ed
Swing Trade Ideas for your consideration and watchlist: WKHS, TLRY, FCEL, CGC, SOLO, PLUG, NKLA, SKLZ. You can find Rick's review of tickers on his YouTube Channel here. Trade your plan, take profits along the way, and smart. Also, remember to check for impending earnings reports. Finally, remember that any tickers we mention and talk about in the trading room are not recommendations to buy or sell.

🎯 Mike Probst: Rick, Got CTL off the scanner today. Already up 30%. Love it.
🎯 Dick Carp: the scanner paid for the year with HES-thank you
🎯 Arnoldo Bolanos: LTA scanner really works $$, thanks Ed.
🎯 Bob S: LTA is incredible…. I use it … would not trade without it
🎯 Malcolm .: Posted in room 2, @Rick... I used the LTA Scanner to go through hundreds of stocks this weekend and picked out three to trade: PYPL, TGT, and ZS. Quality patterns and with my trading, up 24%, 7% and 12%.... this program is gold.
🎯 Friday 6/21/19 (10:09 am) Aaron B: Today, my account is at +190% since January. Thanks, RWO HRC Flash Malcolm Thomas Steve Ed Bob S Bob C Mike P and everyone that contributes every day. I love our job.
Hit and Run Candlesticks / Road To Wealth Youtube videos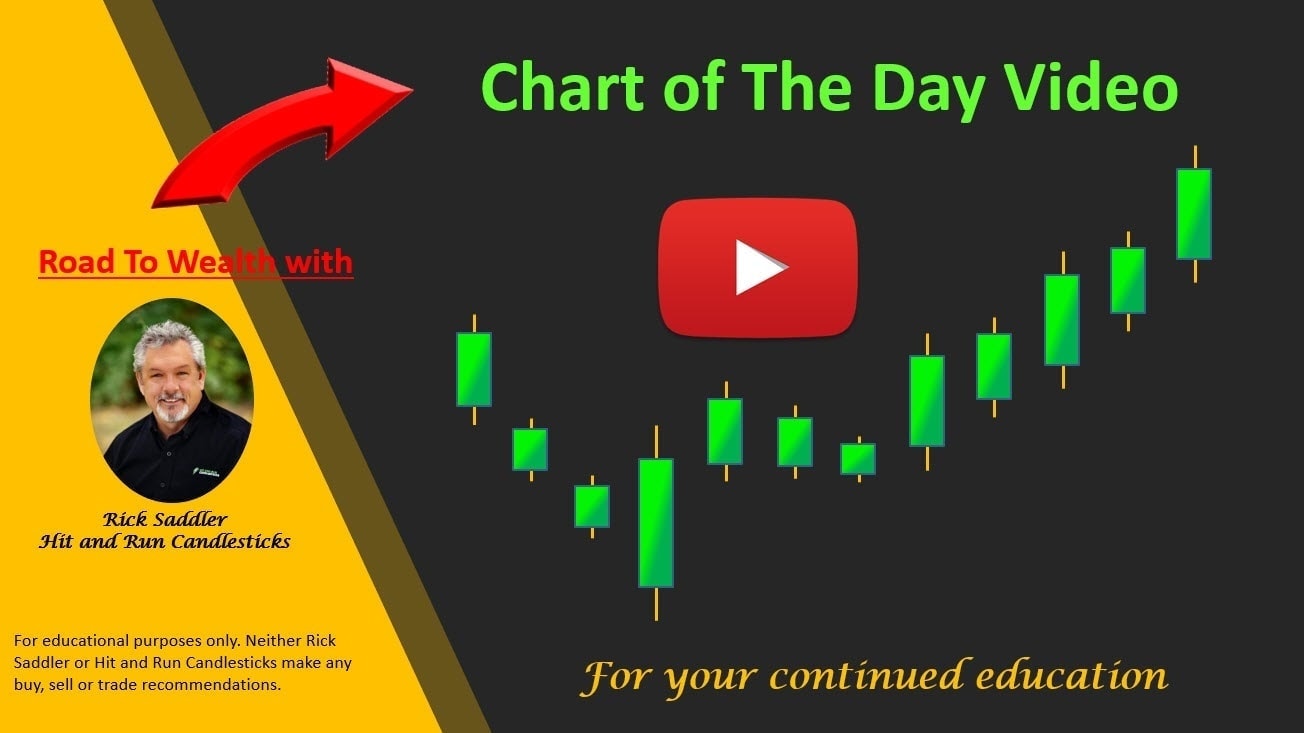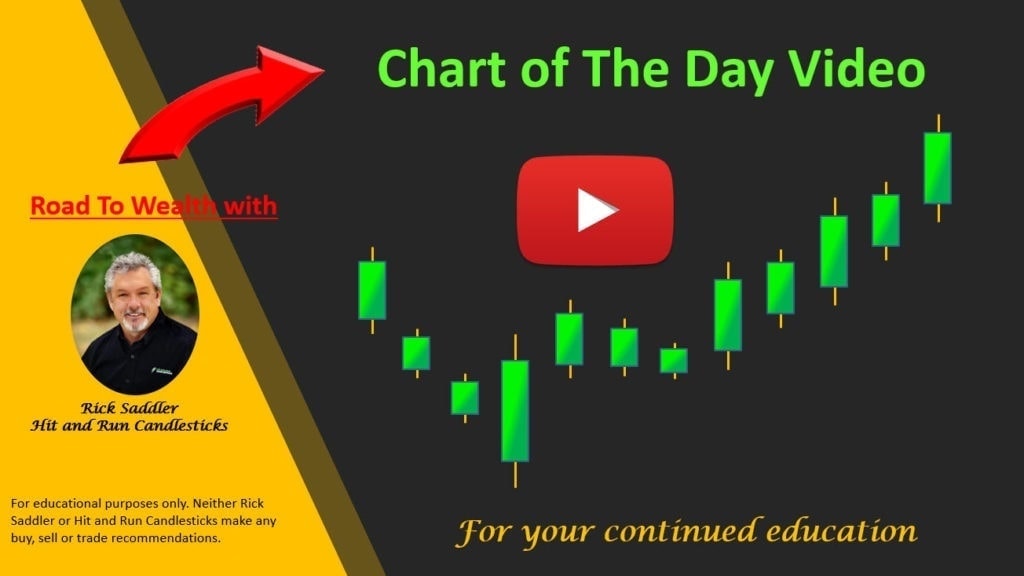 Disclosure: We do not act on all trades we mention, and not all mentions acted on the day of the mention. All trades we mention are for your consideration only.




Free YouTube Education • Subscription Plans • Private 2-Hour Coaching
DISCLAIMER: Investing / Trading involves significant financial risk and is not suitable for everyone. No communication from Hit and Run Candlesticks Inc, its affiliates or representatives is not financial or trading advice. All information provided by Hit and Run Candlesticks Inc, its affiliates and representatives are intended for educational purposes only. You are advised to test any new trading approach before implementing it. Past performance does not guarantee future results. Terms of Service