The bears took control right from the open on Monday.  And despite some intraday volatility, that's the way markets closed as well.  There was a massive rotation out of the tech sector as all the FAAMGT stocks took multi-percent hits.  For the day, the SPY printed a Bearish Engulfing, the DIA printed a Shooting Star type, and the QQQ printed a big ugly Evening Star pattern.  All 3 closed on their lows.  On the day, SPY lost 0.98%, DIA gained 0.04%, and QQQ lost a whopping 2.52%.  The VXX was only up 4% to 38.29 and T2122 fell well out of the overbought area to 59.82.  10-year bond yields rose t o 1.6074% and Oil (WTI) fell slightly to $64.82/barrel.
Monday afternoon, the pipeline company (Colonial) that was shut down over last weekend by a cyberattack said its goal is to have service restored by the end of the week.  RDS.A (one of the owners of Colonial) told reporters Monday that it is too early to tell how much impact the shutdown will have on product flow. The Wall Street Journal reported that this is the second major ransomware attack on the Energy sector with the first coming last year impacting a major Natural Gas pipeline network that the Department of Homeland Security did not announce and has not named.  For what it is worth, the CEO of cloud and cybersecurity provider NET told CNBC that the world is seeing an unparalleled number of attacks as hackers are throwing everything but the kitchen sink against business customers right now.
A couple days ago, it was reported the birth rate in the US was down during 2020. Now, China has reported the slowest population growth in decades.  Their census found a 0.53% growth rate per year, but no news was available on whether that was skewed by 2020.  In both countries, the populations are aging and this will provide a significant obstacle for the economy (workforce and consumer numbers, spending habits, etc.).

Related to the virus, US infections are rising again after plateauing at a level above the fall level.  The totals have risen to 33,515,308 confirmed cases and deaths are now at 595,812.  The number of new cases has is falling again and are back down to an average of 40,395 new cases per day. However, deaths are still plateauing at the new lower levels, now at 648 per day.  On Monday the CEO of NVAX told CNN he expects the CDC to approve his company's vaccine in Q3, just in time to start being used as a booster shot for people that were vaccinated by other company's vaccines early. While phrased as a positive, this is another delay in their timeline to even ask for approval.  In addition, the CDC has not announced if or when boosters will be needed, nor has the agency approved the usage of different brands or types of vaccines.  Elsewhere the FDA has approved the PFE-BTNX vaccine for use by 12–15-year-olds.
Globally, the numbers rose to 159,664,402 confirmed cases and the confirmed deaths are now at 3,319,534 deaths.  The trends have reversed and are now trending toward trouble again as we have seen significant upticks recently.  The world's average new cases seems to have topped again at the new all-time peak and is now rounding over at 771,610 new cases per day.  Mortality, which lags, may also be rounding over again at 12,878 new deaths per day.  In not so hopeful news, the Philippines has detected its first two cases of the Indian 617 variant.  However, on the positive side, India itself has now reported fewer than 400,000 new cases for a second day in a row.
Overnight, Asian markets were strongly in the red, with only China (Shanghai +0.40% and Shenzhen +0.35%) in the green.  Taiwan (-3.79%), Japan (-3.08%), and Hong Kong (-2.03%) led to the downside.  In Europe, markets are also strongly red across the board as of mid-day.  The FTSE (-2.20%), DAX (-2.36%), and CAC (-2.05%) are typical of the continent.  As of 7:30 am, US Futures are pointing toward a gap-down follow-through to Mondays bearish candle signals.  The DIA is implying a -0.46% open, the SPY implying a -0.79% gap down, and the QQQ implying a gap down of 1.40%.

The major economic news scheduled for Tuesday is limited to Mar. JOLTS (10 am) and 5 Fed speakers (Williams at 10:30, Brainard at noon, Daly at 1 pm, Bostic at 1:15 pm, and Harker at 2 pm).  Major earnings reports on the day include AEE, ARMK, HBI, IGT, PRGO, RPRX, and before the open.  Then, after the close, BGS, CHK, CNR, DAR, EA, GO, KGC, and VZIO report.
The cyberattack on the US infrastructure is still giving the market chills at the vulnerability of our economy and country. Things are no worse than they were last week, but now we have a reminder right in front of us. The herd of Fed speakers today are likely to continue to recent refrains of "stimulus and loose-money policy is the right plan and the inflation pain will be temporary." However, it appears recently that Mr. Market is no longer believing the story as rotation out of the recovery names and high-fliers continues. We remain near all-time highs in the large-caps, but it looks like the bears will get to call the tune for a while as the Nasdaq leads the pullback.
Remember, that you set a stop for a reason and that there is no law saying you have to stick with a long if market conditions change. Just respect potential support and resistance levels and stay on the right side of the trend. Keep locking in your profits when you achieve your trade goals and maintain your discipline by following those trading rules. Avoid chasing trades you have missed and don't let your emotions get the better of you. Consistency is the key to long-term trading success.
Ed
Swing Trade Ideas for your consideration and watchlist: GIS, SDS, TSN, TZA, RWM. You can find Rick's review of tickers on his YouTube Channel here. Trade your plan, take profits along the way, and smart. Also, remember to check for impending earnings reports. Finally, remember that any tickers we mention and talk about in the trading room are not recommendations to buy or sell.

🎯 Mike Probst: Rick, Got CTL off the scanner today. Already up 30%. Love it.
🎯 Dick Carp: the scanner paid for the year with HES-thank you
🎯 Arnoldo Bolanos: LTA scanner really works $$, thanks Ed.
🎯 Bob S: LTA is incredible…. I use it … would not trade without it
🎯 Malcolm .: Posted in room 2, @Rick... I used the LTA Scanner to go through hundreds of stocks this weekend and picked out three to trade: PYPL, TGT, and ZS. Quality patterns and with my trading, up 24%, 7% and 12%.... this program is gold.
🎯 Friday 6/21/19 (10:09 am) Aaron B: Today, my account is at +190% since January. Thanks, RWO HRC Flash Malcolm Thomas Steve Ed Bob S Bob C Mike P and everyone that contributes every day. I love our job.
Hit and Run Candlesticks / Road To Wealth Youtube videos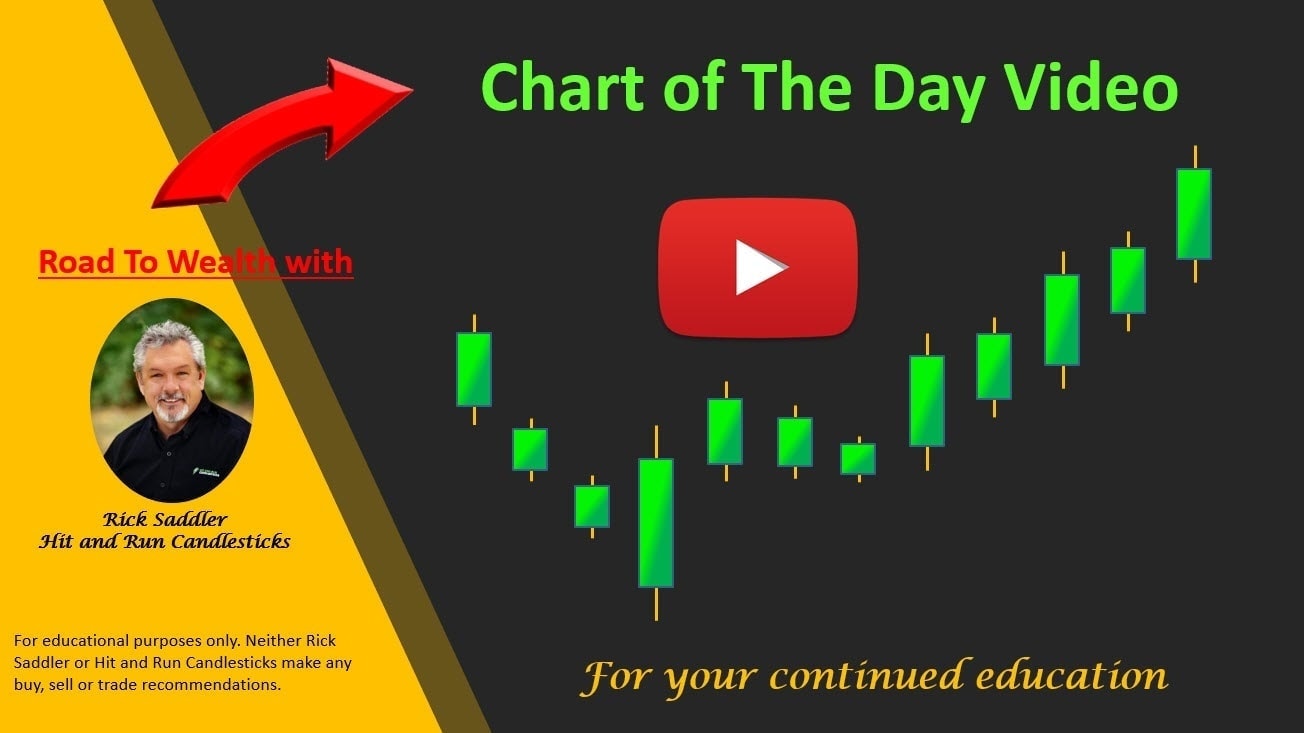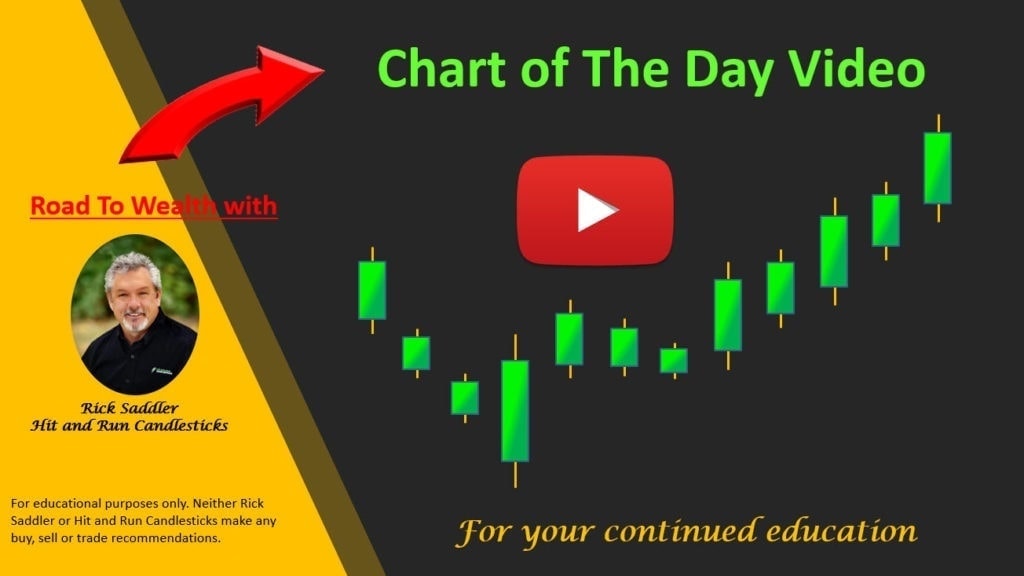 Disclosure: We do not act on all trades we mention, and not all mentions acted on the day of the mention. All trades we mention are for your consideration only.




Free YouTube Education • Subscription Plans • Private 2-Hour Coaching
DISCLAIMER: Investing / Trading involves significant financial risk and is not suitable for everyone. No communication from Hit and Run Candlesticks Inc, its affiliates or representatives is not financial or trading advice. All information provided by Hit and Run Candlesticks Inc, its affiliates and representatives are intended for educational purposes only. You are advised to test any new trading approach before implementing it. Past performance does not guarantee future results. Terms of Service