Markets gapped up four-tenths of a percent on hopes from Russia's approval and claim it has a safe and effective vaccine.  Stocks then rode the roller-coaster until mid-afternoon.  However, at 2 pm a steep selloff started and ran all the way into the close.  It is possible a story that no stimulus package was imminent or perhaps an early leak prior to the announcement that Former-VP Biden selected Senator Kamal Harris as his running mate was the cause.  (Personally, I think it was the Big-10 canceling fall football that sank spirits.)
Regardless of the cause of the late selloff, of the 3 major indices, only the QQQ broke its uptrend.  However, SPY closed down 0.83%, DIA down 0.34%, and QQQ down 1.89% as a rotation from the tech high-fliers into recovery economy tickers continued even during the selloff.  VXX was up to 36.95 and T2122 fell a touch to 93.19 (still deep in the overbought territory).  Oil (WTI) was down slightly to $41.68/barrel and 10-year bond yields rose strongly to 0.64%.
After the close, TSLA announced a 5-for-1 stock split for stockholders as of August 21. During the day BA reported 43 more plane orders were cancelled in July (bringing the total to 836 cancelled so far this year). However, that significant decrease needs to be weighed against the fact the company still has almost a 4,500-plane production backlog to work through.

On the virus front, in the US, the numbers show we now have 5,306,851 confirmed cases and 167,761 deaths.  New cases for Tuesday were at 54,519, which is slightly under the 7-day average.  However, the 1,504 deaths for the day were well above the average.  After the close, the President announced the US had reached a deal with MRNA to buy 100 million doses of their experimental vaccine for $1.53 billion.  The state of FL reported a record jump in virus deaths on the day (increasing almost 3x from Monday).  Interestingly, that state's average daily new cases were down 38%, but tests done per day dropped an even larger 46% in the last two weeks (likely partially due to hurricane Isaias).
Globally, the number of cases rose above 20 million as it reached 20,553,328 confirmed cases and 746,652 deaths.  The UK reported that its economy contracted 20.4% in Q2.  This is right in line with analyst expectations following a small contraction in Q1.  However, it does put them technically into a recession.  Germany saw a new spike as they reported over 1,000 new cases Tuesday.  While that is less than 2% of the US cases, bear in mind that they also only have 25% of the US population.
Overnight, once again Asian markets were mixed.  Hong Kong and Thailand were the only decent size gainers.  Meanwhile, China and New Zealand led the losers.  The rest of the countries delivered smaller moves spread around break-even. In Europe, bourses are technically mixed but lean heavily toward the green.  The DAX is just on the red side of flat while Sweden and Denmark are showing half-percent loses. Elsewhere we see a healthy green numbers, led by the FTSE being up 1.1%.  In the US, as of 7:30 am futures are pointing to a gap higher.  Today the gaps will be less varied with the SPY looking at +0.74%, the QQQ at +0.89%, and the DIA at +0.93%.

The major economic news for Wednesday includes July CPI (8:30 am), Crude Oil Inventories (10:30 am), July Federal Budget Balance (2 pm), and 3 Fed speakers (Rosengren at 10 am, Kaplan at 11 am, and Daly at 3 pm).  Major earnings are limited to AIT, APG, and PFGC before the open.  Then after the close CACI, CSCO, and SPTN report. 
The large-caps put in their first black candle since July 28 yesterday, following the QQQ which put in its 3rd in a row.  Still, as mentioned above, the trend remains bullish in the large-caps and the QQQ barely broke its own.  The point is that it is hard to call Tuesday's late selloff a trend break.  So, all we can do is keep an eye on it and not go too long or short until we get more information.  Stick to those trading rules and execute with discipline.  Don't predict reversals or chase missed-moves, and don't be greedy.  Take your profits along the way.  Remember, our job is to achieve trade goals consistently, not to hit the lottery. 
Ed
The Daily Swing Trade Ideas for today: CME, QCOM, SQ, SCHW, MA, STNE, PLNT, V, FTV, W. Trade your plan, take profits along the way, and smart. Also, remember to check for impending earnings reports. Finally, remember that any tickers we mention and talk about in the trading room are not recommendations to buy or sell.

🎯 Mike Probst: Rick, Got CTL off the scanner today. Already up 30%. Love it.
🎯 Dick Carp: the scanner paid for the year with HES-thank you
🎯 Arnoldo Bolanos: LTA scanner really works $$, thanks Ed.
🎯 Bob S: LTA is incredible…. I use it … would not trade without it
🎯 Malcolm .: Posted in room 2, @Rick... I used the LTA Scanner to go through hundreds of stocks this weekend and picked out three to trade: PYPL, TGT, and ZS. Quality patterns and with my trading, up 24%, 7% and 12%.... this program is gold.
🎯 Friday 6/21/19 (10:09 am) Aaron B: Today, my account is at +190% since January. Thanks, RWO HRC Flash Malcolm Thomas Steve Ed Bob S Bob C Mike P and everyone that contributes every day. I love our job.
Hit and Run Candlesticks / Road To Wealth Youtube videos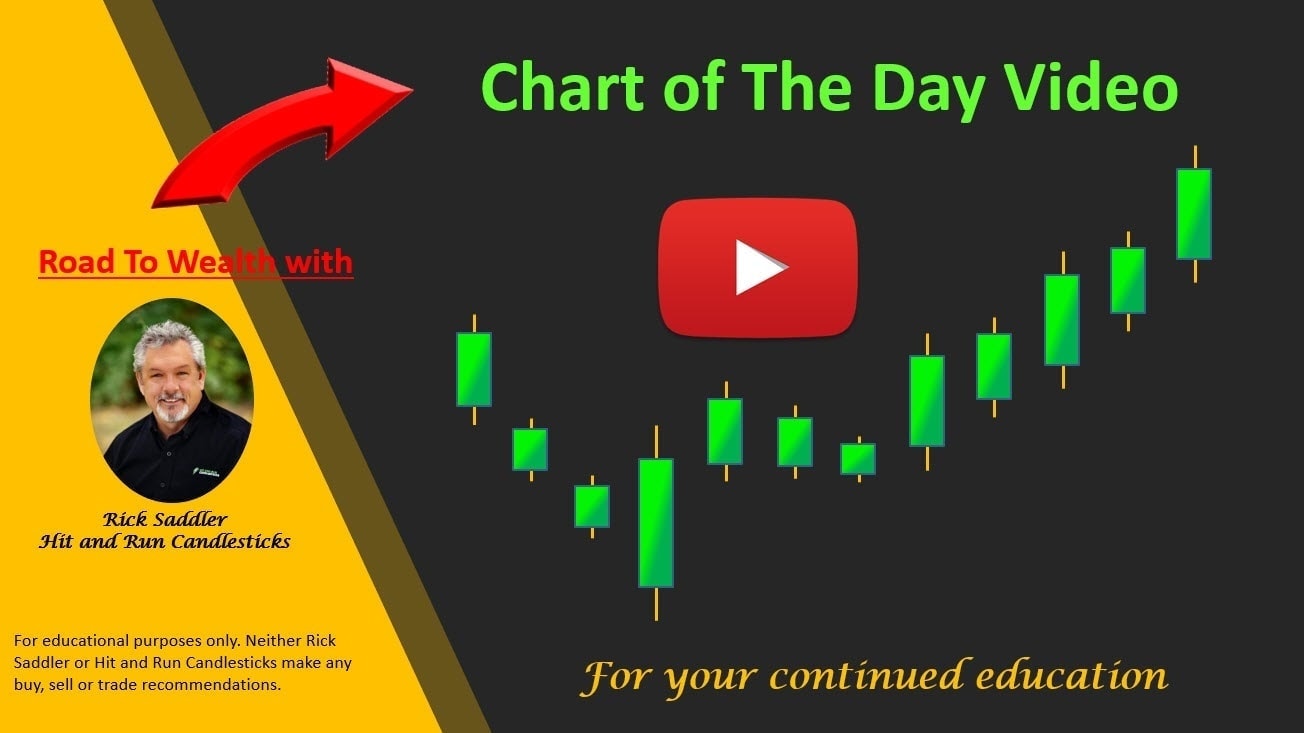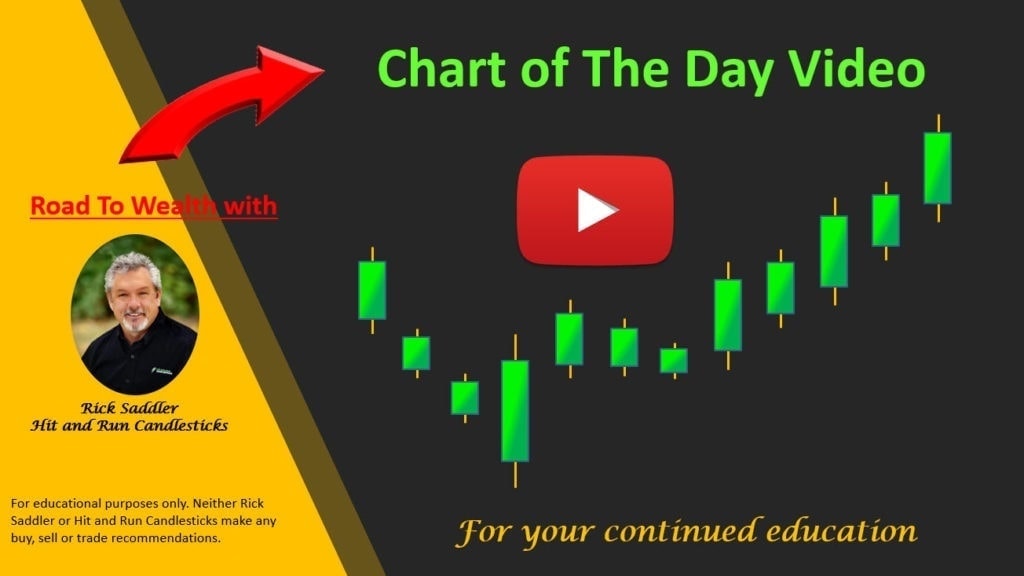 Disclosure: We do not act on all trades we mention, and not all mentions acted on the day of the mention. All trades we mention are for your consideration only.




Free YouTube Education • Subscription Plans • Private 2-Hour Coaching
DISCLAIMER: Investing / Trading involves significant financial risk and is not suitable for everyone. No communication from Hit and Run Candlesticks Inc, its affiliates or representatives is not financial or trading advice. All information provided by Hit and Run Candlesticks Inc, its affiliates and representatives are intended for educational purposes only. You are advised to test any new trading approach before implementing it. Past performance does not guarantee future results. Terms of Service