Markets gapped up Friday on more hope for stimulus. After that the large-caps ground sideways in a slight downtrend. This left them in indecisive candles. However, the QQQ continued an uptrend and closed near its highs. For the day, QQQ was up 1.53%, SPY up 0.89%, and DIA up 0.58%. The VXX fell over 5% to 22.29 and T2122 remains deep in the overbought territory at 98.89. 10-year bond yields were essentially flat at 0.779% and Oil (WTI) fell 1.63% to $40.52/barrel.
On the stimulus front, over the weekend the White House raised their offer and Chief Economic Advisor Kudlow said they may go well above the Democrat-proposed $2.2 trillion. The White House also sent another letter to Congress pleading to separate another portion of the package (PPP loans/grants this time) as a stand-alone bill. Still, House Speaker Pelosi seems to be holding her ground that no piece-meal one-off bills will be passed and any bill must be part of a larger agreement. So, both of the main negotiators say the sides remain at an impasse. Worse yet, Republican Senators have also attacked the White House's attempt to reach a deal by raising the offer, and now say there is virtually no chance of passing any deal before the election. However, market optimism for a deal soon remains alive as negotiations continue.
The Chinese Central Bank made it easier to short the yuan over the weekend. Sunday night the Chinese currency traded down 0.6% (a significant move for forex). Of course, a weaker yuan makes non-Chinese products and commodities more expensive in China and also makes Chinese products and commodities cheaper throughout the rest of the world. In addition, the Chinese government announced a market-based reform that will give local authorities more power to regulate local businesses. These moves could be related to US-China trade relations, but were definitely seen as positives by the Asian markets.

On the virus front, in the US, the numbers show we now have 7,992,810 confirmed cases and 219,702 deaths.  After 56,652000 cases Thursday, the 7-day average daily new case count rose again to just over 50,000/day, while the lagging average of deaths remains flat at 725/day.  31 states are trending upward in daily cases, with only 3 states trending downward compared to one week ago.  At the same time, the US government has struck a $486 billion deal with AZN for 100,000 doses of an antibody cocktail treatment similar to the one President Trump received.  Delivery should begin by the end of 2020 with the US having the option to buy up to another 1 million doses by the end of 2021.
Globally, the numbers rose to 37,795,463 confirmed cases and the confirmed deaths are now at 1,081,934 deaths.  This comes as the world is adding 1 million new cases every 3 days.  In Europe, things are getting bleak again.  Germany confirmed the most daily virus-related deaths since May on Saturday.  Meanwhile, Russia, the Czech Republic and Hungary all reported records for new cases on both Saturday and Sunday.  Italy's new cases climbed for a sixth straight day, reaching the highest daily level since March.  In the UK, on Sunday a government Minister announced new restrictions, and one of the chief scientific advisors told the BBC a second national lockdown was quite possible unless they can curb the sharp rise in cases and hospitalizations.
Overnight, Asian markets were mostly higher, with outsized gains in China.  Shenzhen (+3.31%) led that way, followed by Shanghai (+2.64%), and Hong Kong (+2.20%).  The only appreciable loser on the day was Malaysia (-0.78%).  In Europe, markets are also mostly higher Monday.  The FTSE (-0.08%) is flat while the DAX (+0.28%), and CAC (+0.52%) are positive.  As of midday the only significant loss is in Greece (-1.54%). As of 7:30am, US futures are implying a mixed open with the Dow flat (+0.01%), S&P500 up (+0.45%), and the Nasdaq gapping (+1.37%).

There are no major economic news and no earnings reports scheduled for Monday.
With earnings season (as well as AMZN Prime days and the AAPL iPhone launch event) not starting until Tuesday and no economic news scheduled for today, Monday may be a "wait and see" day for the markets.  However, there is always room for political or stimulus news causing volatility. This is especially true given the market's love for more stimulus and apparent willingness to assume it will come sooner or later, and if later then bigger. Also, don't forget today is a federal holiday, and bond markets are closed.
So, with the political, economic, and earnings risk hanging overhead, be careful, nimble, and potentially light in your trades.  Lock-in profits whenever you can and maintain your discipline.  Stick to your rules, follow the trend, and don't chase moves you have missed.  Welcome back and I hope it was a great weekend.
Ed
Swing Trade Ideas for your consideration and watchlist: DOMO, WKHS, AAPL, FVRR, INTC, KO, GNUS. Trade your plan, take profits along the way, and smart. Also, remember to check for impending earnings reports. Finally, remember that any tickers we mention and talk about in the trading room are not recommendations to buy or sell.

🎯 Mike Probst: Rick, Got CTL off the scanner today. Already up 30%. Love it.
🎯 Dick Carp: the scanner paid for the year with HES-thank you
🎯 Arnoldo Bolanos: LTA scanner really works $$, thanks Ed.
🎯 Bob S: LTA is incredible…. I use it … would not trade without it
🎯 Malcolm .: Posted in room 2, @Rick... I used the LTA Scanner to go through hundreds of stocks this weekend and picked out three to trade: PYPL, TGT, and ZS. Quality patterns and with my trading, up 24%, 7% and 12%.... this program is gold.
🎯 Friday 6/21/19 (10:09 am) Aaron B: Today, my account is at +190% since January. Thanks, RWO HRC Flash Malcolm Thomas Steve Ed Bob S Bob C Mike P and everyone that contributes every day. I love our job.
Hit and Run Candlesticks / Road To Wealth Youtube videos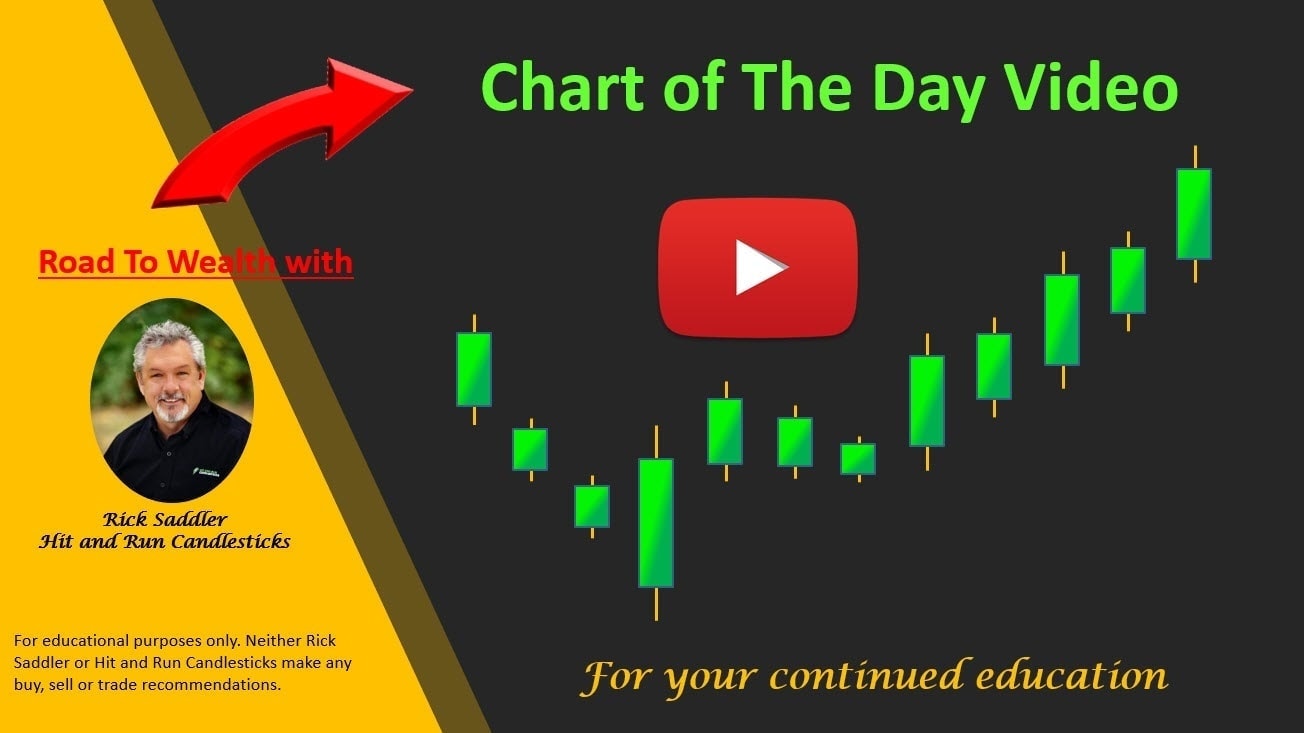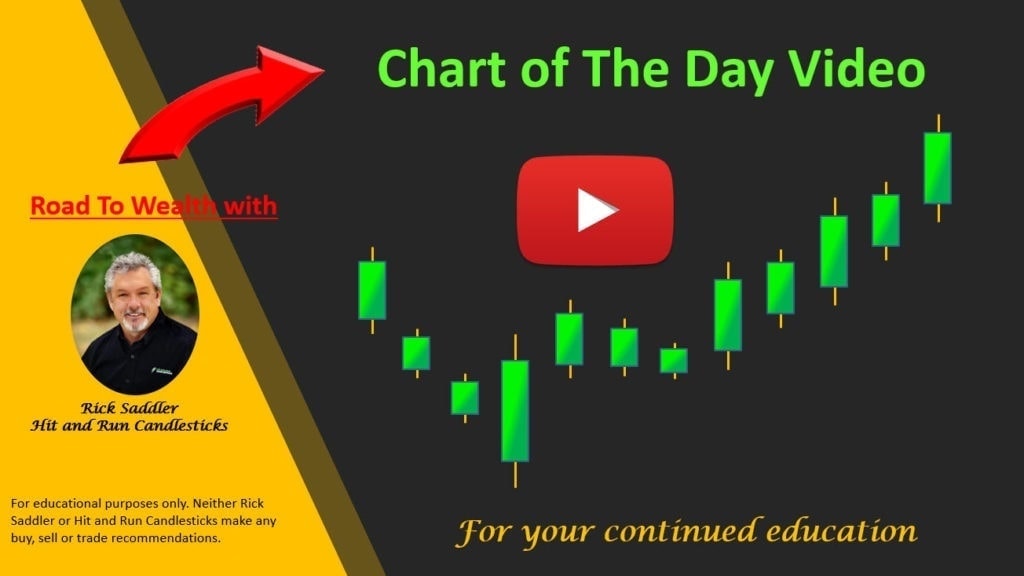 Disclosure: We do not act on all trades we mention, and not all mentions acted on the day of the mention. All trades we mention are for your consideration only.




Free YouTube Education • Subscription Plans • Private 2-Hour Coaching
DISCLAIMER: Investing / Trading involves significant financial risk and is not suitable for everyone. No communication from Hit and Run Candlesticks Inc, its affiliates or representatives is not financial or trading advice. All information provided by Hit and Run Candlesticks Inc, its affiliates and representatives are intended for educational purposes only. You are advised to test any new trading approach before implementing it. Past performance does not guarantee future results. Terms of Service