Markets gapped a half percent higher at the open on Thursday on continued hope for stimulus, despite a worse than expected Weekly Jobless Claims number.  However, they then proceeded to grind sideways in a tight range for the rest of the day.  The DIA and QQQ both printed indecisive black-bodied Hanging Man type candles, while the SPY printed a white-bodies version closing near the highs.  On the day SPY was up 0.89%, QQQ up 0.53%, and the DIA up 0.48%.  The VXX fell 4% to 23.51 and T2122 rose very high into the overbought territory at 98.87.  10-year bond yields fell slightly to 0.779% and Oil (WTI) gained 3.3% to $41.27/barrel.
During the day, there were news stories around whether or not a 2nd Presidential debate will happen and House Speaker Pelosi saying there will be no airline industry bailout without the broader stimulus bill (calling the President's bluff from Tuesday on no further stimulus negotiations).  After that, President Trump told reporters that despite his order to stop 2 days ago, negotiations are on-going and have now become productive.  The market largely shrugged off all 3 stories without blinking.  Finally, after hours, it was reported that the President does want a broader stimulus deal and despite his (and White House staff's conflicting statements…even during time of the most recent negotiation call) Treasury Sec. Mnuchin is negotiating on behalf of the President.
The US Census Bureau reports that nearly 60 million US households expect a member of their family to lose their job or take a pay cut in the next 4 weeks.  They went on to report that 23% of Americans are finding it "somewhat" or "very" difficult to cover typical household expenses.  However, at the same time, MS released a report saying that US households have saved an extra $1.1 trillion in "savings buffer" so far this year (as compared to pre-covid household savings).  I take this to mean the high-end of the income scale has socked away considerably more than usual while the low-end of the scale are barely getting by.

On the virus front, in the US, the numbers show we now have 7,834,289 confirmed cases and 217,750 deaths.  After 56,652 cases Thursday, the 7-day average daily new case count rose again to just under 47,000, while the lagging average of deaths rose only slightly to 725 after another 957 died.  On Thursday, TX reported a 4-week high in hospitalizations and WI began building field hospitals to offset its own surge in hospitalizations.  NY and NJ also both saw the largest number of new cases since mid-May.  Meanwhile, several other (mainly Northern) states also saw a record number of new cases.  However, in relatively good news, HHS Sec. Azar said that IF the vaccines in phase 3 now are approved and IF production goes as planned by the companies involved, then the US may have enough vaccine doses for the whole country by the end of March. 
Globally, the numbers rose to 36,802,540 confirmed cases and the confirmed deaths are now at 1,067,551 deaths.  This comes after almost 350,000 new cases and almost 6,500 new deaths were recorded globally on Thursday.  In Europe, France logged another record high on the 7-day average of new cases and expanded restrictions in response as did Russia.  Italy saw the largest number of new cases in a day since early April.  In addition, Spain's President ordered for a 15-day state of emergency in the capitol Madrid, but a judge later blocked his order leaving confusion.  Meanwhile the UK reported that their economy expanded 2.1% in August (but that growth was less than a third of July's growth).
Overnight, Asian markets were mixed, with China (back from a holiday) catching up with a 3% gain in Shenzhen and a 1.68% gain in Shanghai.  However, Japan, South Korea, and Hong Kong were flat to red.  The remaining Asian exchanges were mixed on modest moves. exchanges.  In Europe, markets are also mixed.  The FTSE (+0.42%) and CAC (+0.31%) are positive while the DAX (-0.10%) is flat to down.  This is typical with outliers like Portugal (-1%) and Finland (+0.71%) at this point in the day. As of 7:30am, US futures are pointing toward another modest gap higher.  The DIA and SPY are implying a 0.47% gap up, while the QQQ is implying a 0.32% gap higher. 

There is no major economic news and no earnings reports scheduled for Friday.
After a grinding, sideways day Thursday, it seems like the bulls were waiting on follow-up news on stimulus after the gap. With turmoil in the White House position and the 2 sides of the negotiation still not giving way or making nice (Pelosi and Trump both questioned the other's mental faculties Thursday), that may not be in the cards.  That said, there are a lot of politicians on both sides of the aisle and branch of government that are up for election.  You can bet most of them would like to deliver another package this month, regardless of whether any stimulus/relief reaches anyone before the election.
And while this goes on, remember there is no other scheduled news today or Monday (Federal holiday) with Earnings season kicking off on Tuesday.  So, with the political, economic, and earnings risk hanging overhead, be careful about the risk you want to carry into the weekend.  It's payday, so don't forget to take some money off the table and lock-in profits where you can.  If you are trading, be light, quick and disciplined.  Stick to your rules, follow the trend, and don't chase moves you have missed.  Have a great day and weekend.
Ed
Swing Trade Ideas for your consideration and watchlist: No trade ideas for Friday. Trade your plan, take profits along the way, and smart. Also, remember to check for impending earnings reports. Finally, remember that any tickers we mention and talk about in the trading room are not recommendations to buy or sell.

🎯 Mike Probst: Rick, Got CTL off the scanner today. Already up 30%. Love it.
🎯 Dick Carp: the scanner paid for the year with HES-thank you
🎯 Arnoldo Bolanos: LTA scanner really works $$, thanks Ed.
🎯 Bob S: LTA is incredible…. I use it … would not trade without it
🎯 Malcolm .: Posted in room 2, @Rick... I used the LTA Scanner to go through hundreds of stocks this weekend and picked out three to trade: PYPL, TGT, and ZS. Quality patterns and with my trading, up 24%, 7% and 12%.... this program is gold.
🎯 Friday 6/21/19 (10:09 am) Aaron B: Today, my account is at +190% since January. Thanks, RWO HRC Flash Malcolm Thomas Steve Ed Bob S Bob C Mike P and everyone that contributes every day. I love our job.
Hit and Run Candlesticks / Road To Wealth Youtube videos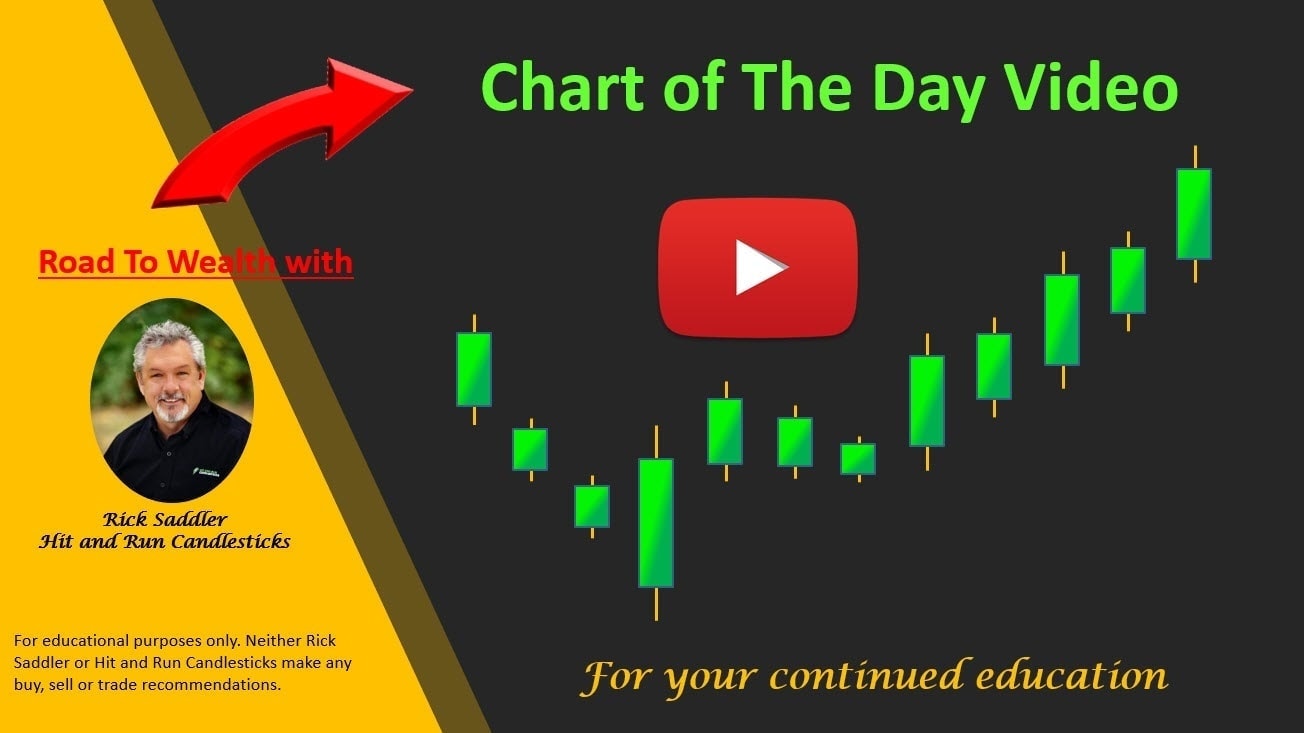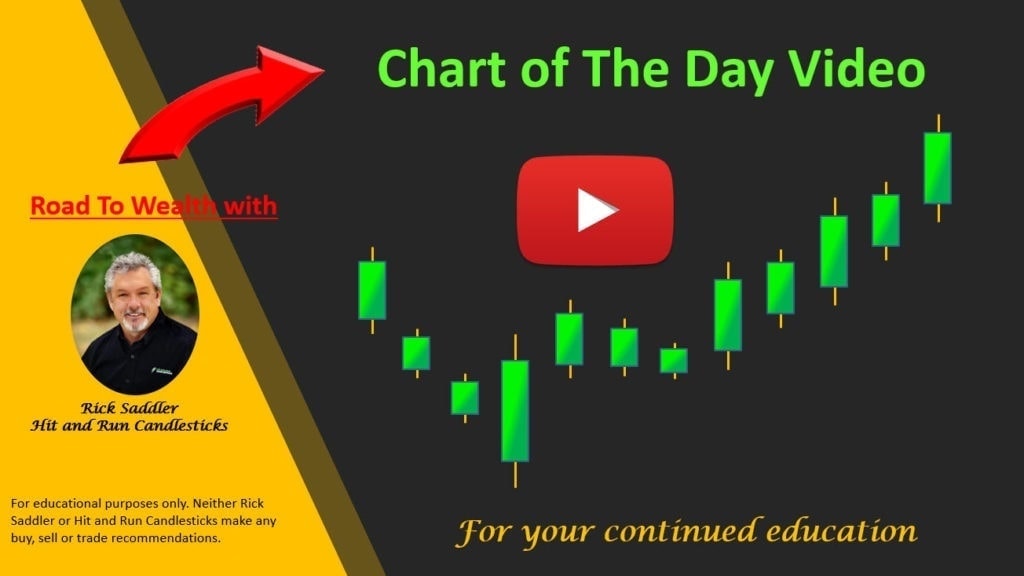 Disclosure: We do not act on all trades we mention, and not all mentions acted on the day of the mention. All trades we mention are for your consideration only.




Free YouTube Education • Subscription Plans • Private 2-Hour Coaching
DISCLAIMER: Investing / Trading involves significant financial risk and is not suitable for everyone. No communication from Hit and Run Candlesticks Inc, its affiliates or representatives is not financial or trading advice. All information provided by Hit and Run Candlesticks Inc, its affiliates and representatives are intended for educational purposes only. You are advised to test any new trading approach before implementing it. Past performance does not guarantee future results. Terms of Service