Markets gapped down slightly on Tuesday and then followed-through most of the morning before grinding sideways in a tight range the rest of the day.  This left us with a black Spinning Top indecisive candle in all 3 major indices on a so-far mild pullback of just over one percent.  On the day, SPY lost 0.70%, DIA lost 0.77%, and QQQ lost 0.73%.  VXX gained two percent on the day to 10.40 and T2122 fell a bit to 44.30, still in the midrange.  10-year bond yields fell significantly again to 1.562% and Oil (WTI) dropped 1.2% to $62.61/barrel.
After hours, NFLX reported a huge miss on subscriber numbers for Q1, despite a 24% gain in revenue and a strong beat on earnings.  AAL also announced plans to begin hiring pilots again as travel continues to pick up.  These both may be bellwethers of a market shift into reopening plays. Earlier in the afternoon, AAPL said they will begin enforcing the iPhone privacy changes FB has been fighting as of next week. This morning, GS has upgraded NCLH on the expectation of a resumption in cruises later this year.
New mortgage demand jumped almost 9% as rates fell to almost a two-month low.  This was the first increase in mortgage applications since February.  Refinance applications jumped 10%, but remained 23% lower than one year ago.

Related to the virus, US infections are rising again after plateauing at a level above the fall level.  The totals have risen to 32,536,470 confirmed cases and deaths are now at 582,456.  The number of new cases has ticked higher again and are back above the peak of last summer to an average of 67,151 new cases per day.  However, deaths are just starting to plateau again, now at 747 per day.  All Americans 16 and older are eligible for vaccination as of Monday.  In bad news for JNJ on the PR front, as both the CDC and CNBC reported that the company lied to the public when it claimed that the competing vaccines from PFE and MRNA also have caused clotting issues.  JNJ cited a study from Brown University, the lead author of which told CNBC there was no such finding or any problems whatsoever were found for any vaccines other than the one from JNJ.
Globally, the numbers rose to 143,663,051 confirmed cases and the confirmed deaths are now at 3,060,651 deaths.  The trends have reversed and are now trending toward trouble again as we have seen significant upticks recently.  The world's average new cases continue to rise and is very near the all-time peak and are now at 789,158 per day.  Mortality, which lags, is also rising sharply again at 12,196 new deaths per day.  The WHO announced that the world has had more cases this week than any previous week since the beginning of the pandemic.  Nonetheless, the Netherlands announced easing restrictions on April 28.  JNJ vaccine shipments will resume in the EU, Norway, and Iceland after completion of the European clotting investigation. Meanwhile, in India the situation is getting desperate as the country reported another new high number of cases, hospitals are over capacity and the state containing Mumbai reported at least 22 deaths of people waiting for oxygen as supplies have been depleted.
Overnight, Asian markets were nearly red across the board.  The only green in the region was Shenzhen (+0.35%).  However, Japan (-2.03%), Hong Kong (-1.76%), and South Korea (-1.52%) were more representative.  In Europe, markets are mixed, but lean to the green side so far in the day.  Russia (-1.02%) leads the losses, but the FTSE (+0.46%), DAX (+0.24%), and CAC (+0.71%) are more typical of the continent at mid-day.  As of 7:30 am, US Futures are pointing to a flat open.  The DIA is implying a +0.04% open, the SPY implying a +0.02% open, and the QQQ implying a -0.14% open.

The only major economic news scheduled for Wednesday is Crude Oil Inventories at 10:30 am.  Major earnings reports on the day include ANTM, ASML, BKR, ERIC, FHN, HAL, KNX, LAD, NDAQ, NEE, NVR, RCI, TEL, and VZ before the open.  Then after the close, CACI, CP, CMG, CCI, EFX, KMI, LRCX, LSTR, LVS, PLXS, RHI, RUSHA, SNBR, STC, UFPI, VMI, and WHR report.
Despite the mild (controlled?) pullback of the last two days, the bears do not seem to have overpowering momentum. This feels like a normal relief pullback in a rally. Certainly the market has been extended on its strong run since the tail-end of March. However, there is a possibile support level just below and if the uptrend has been broken, it was a tightly-drawn trendline for sure. And we definitely have not bult a downtrend (which requires lower highs and lower lows). So, unless you are sure we are now in a bear trend, you might think twice before getting all-in on the short side.
Remember, cash is a valid position. We don't have to trade every day or week for that matter. Make sure we have a trend and follow it. Do not predict reversals, but also avoid chasing trades you have missed. Respect support and resistance. Keep taking your profits off the table when you can and maintain your discipline. Stay on the right side of the market trend and follow those trading rules. As we know, consistency is the key to long-term trading success.
Ed
Swing Trade Ideas for your consideration and watchlist: GDX, BTG, SSRM, KGC, NUGT. You can find Rick's review of tickers on his YouTube Channel here. Trade your plan, take profits along the way, and smart. Also, remember to check for impending earnings reports. Finally, remember that any tickers we mention and talk about in the trading room are not recommendations to buy or sell.

🎯 Mike Probst: Rick, Got CTL off the scanner today. Already up 30%. Love it.
🎯 Dick Carp: the scanner paid for the year with HES-thank you
🎯 Arnoldo Bolanos: LTA scanner really works $$, thanks Ed.
🎯 Bob S: LTA is incredible…. I use it … would not trade without it
🎯 Malcolm .: Posted in room 2, @Rick... I used the LTA Scanner to go through hundreds of stocks this weekend and picked out three to trade: PYPL, TGT, and ZS. Quality patterns and with my trading, up 24%, 7% and 12%.... this program is gold.
🎯 Friday 6/21/19 (10:09 am) Aaron B: Today, my account is at +190% since January. Thanks, RWO HRC Flash Malcolm Thomas Steve Ed Bob S Bob C Mike P and everyone that contributes every day. I love our job.
Hit and Run Candlesticks / Road To Wealth Youtube videos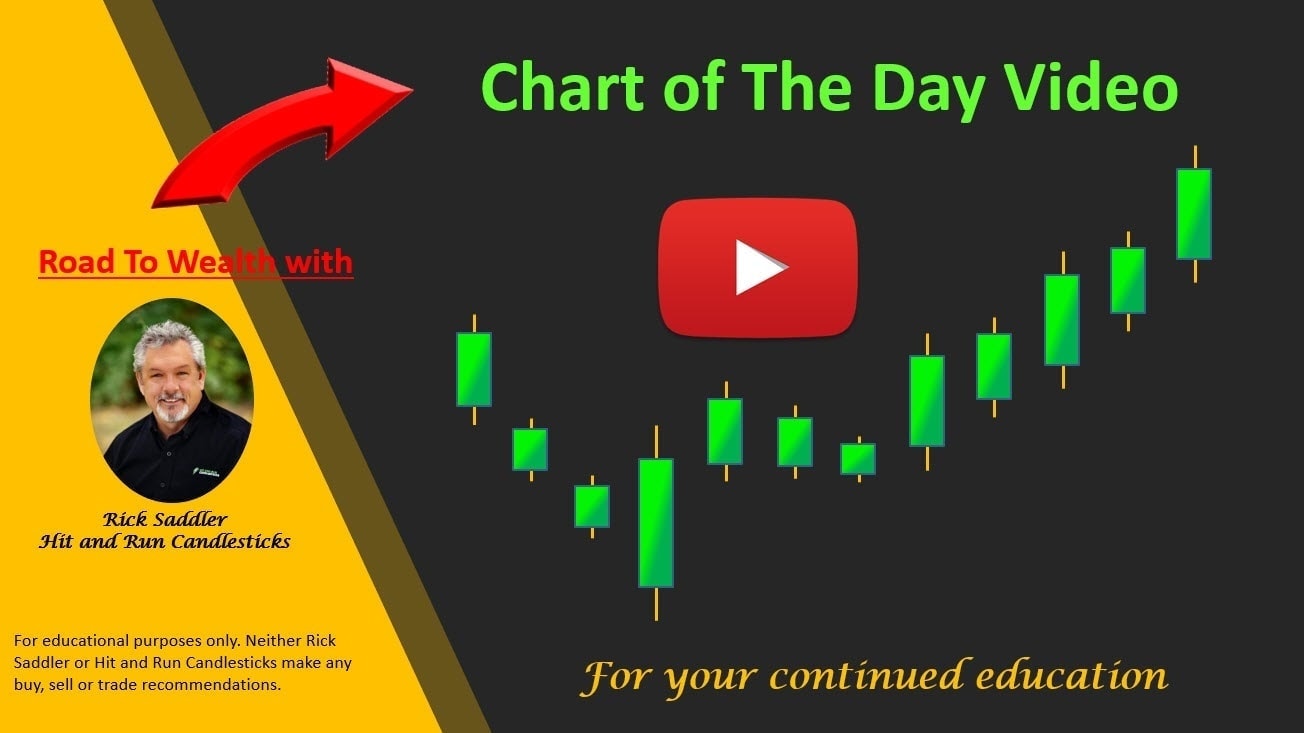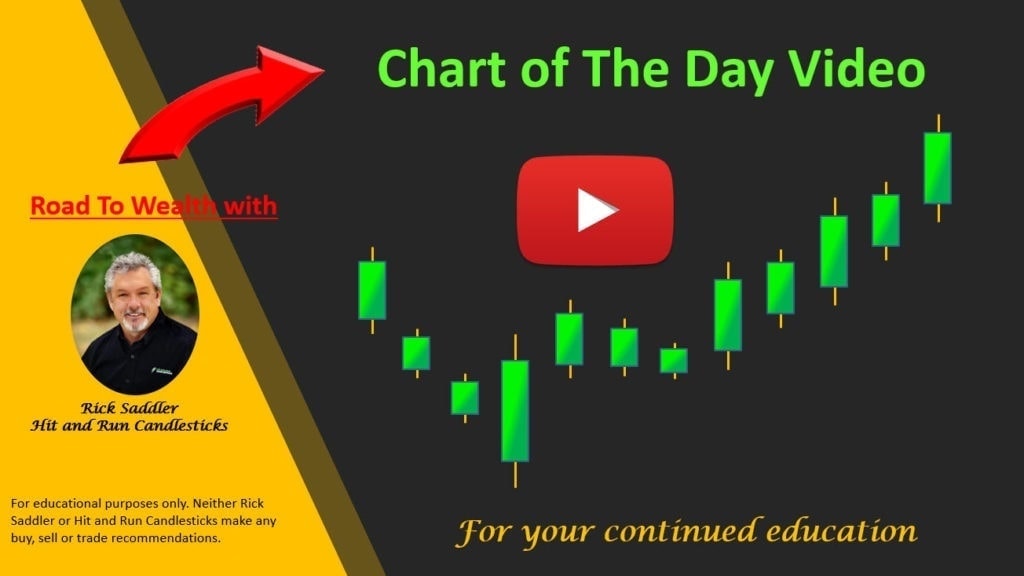 Disclosure: We do not act on all trades we mention, and not all mentions acted on the day of the mention. All trades we mention are for your consideration only.




Free YouTube Education • Subscription Plans • Private 2-Hour Coaching
DISCLAIMER: Investing / Trading involves significant financial risk and is not suitable for everyone. No communication from Hit and Run Candlesticks Inc, its affiliates or representatives is not financial or trading advice. All information provided by Hit and Run Candlesticks Inc, its affiliates and representatives are intended for educational purposes only. You are advised to test any new trading approach before implementing it. Past performance does not guarantee future results. Terms of Service