The bulls had their way on Friday.  A large gap-up open was followed-up with a slow grinding drift higher the rest of the day.  However, a selloff the last 5 minutes of the day pulled the 3 major indices off their highs.  This let the SPY up 1.54%, the DIA up 1.12%, and the QQQ up 2.21%.  The VXX fell almost 12% to 38.60 and the T2122 spiked back up just inside the edge of the overbought territory at 82.20.  10-year bond yields fell to 1.636% and Oil (WTI) spiked almost 2.5% to $65.40/barrel.  For the week, markets were down, but ended much closer to flat than to the lows.
On Sunday, Bloomberg reported that T is in advanced talks to spin off its WarnerMedia (formerly TimeWarner, owners of HBO, TBS, TNT, and Warner Bothers Studios) into a merger with DISCA (Discovery Channel).  This would be the latest refocusing of T (DirecTV was spun off in February) and would also be a move to better compete with NFLX and DIS.  Early Monday, T announced that it had reached a deal to do just that. 
In other Sunday news, Elon Musk followed up on the TSLA decision to "pause" allowing customers to buy cars with Bitcoin, by agreeing with a tweet that said Bitcoin holders would slap themselves when they find out TSLA had dumped all of its Bitcoin holdings. This implied TSLA had already or will soon sell its $1.5 billion of Bitcoin. Bitcoin fell below $43,000 on this tweet exchange. However, Musk later covered his tail (related to the SEC and his own board) by tweeting that he wanted to be clear that TSLA has not sold any of its BitCoin holdings yet.

Related to the virus, US infections are rising again after plateauing at a level above the fall level.  The totals have risen to 33,715,951 confirmed cases and deaths are now at 600,147.  The number of new cases is falling again and are back down to an average of 31,811 new cases per day (the lowest number since June). However, deaths are still plateauing at the new lower levels, now at 616 per day (the lowest number since July 2020).  
Globally, the numbers rose to 163,767,582 confirmed cases and the confirmed deaths are now at 3,394,487 deaths.  The trends are slightly better again as we have seen a slowing in the rate of increase no that India is believed to have peaked.  The world's average new cases are falling quickly now, but remain at 672,304 new cases per day.  Mortality, which lags, is also falling, but remains at 12,329 new deaths per day.  Both Singapore and Taiwan have ordered their toughest restrictions yet on Sunday. However, in Europe, Germany has started to reopen.  Also in Europe, GSK (UK) and SNY (France) report they have had positive results in phase 2 trials of their own vaccine.  If everything went well, there drug could be ready for release by the end of 2021.  I'm not sure if these pharma giants see the pandemic as a continuing problem or are looking toward serving the less developed (unvaccinated now) portions of the world.  In India, vaccinations drives to large parts of the country have been suspended as a Cyclone strengthens in the region.  However, their number of new cases did fall below 300,000 for the first time in a month on Monday.
Overnight, Asian markets were mixed, but leaned to the green side.  Shenzhen (+1.74%) and India (+1.67%) led the gains.  Meanwhile, Taiwan (-2.99%) and Thailand (-1.76%) led the losses on virus resurgence in those countries.  In Europe, markets are mostly in the red with a few minor exchanges bucking that trend at mid-day.  The FTSE (-0.63%), DAX (-0.31%), and CAC (-038%) are typical, as usual, so far Monday.  As of 7:30 am, US Futures are pointing to moderate gap lower.  The DIA is implying a -0.42% open, the SPY implying a -0.40% open, and the QQQ implying a -0.46% open.

The major economic news scheduled for Monday is limited to NY Empire State Fed Mfg. Index (8:30 am) and a trio of Fed speakers (Clarida at 10:05 am, Bostic at 10.25 am, and Clarida again at 10:25 am).  There are no major earnings reports before the open.  However, after the close TME reports.
The bears look to try taking some of the shine off of the Bulls 2-day run that ended last week. The coming week should continue to see markets focus on inflation (and the fear of its impacts on Fed policy).  We will have Housing data on Tuesday, April Fed minutes on Wednesday, Philly Fed and Jobless Claims on Thursday, and PMI data on Friday.  There will also be a plethora of Fed speakers during the week. Although the bulk of earnings are behind us, there will be also a few stragglers reporting. So, there is plenty of room for volatility this week.
As always, keep locking in your profits when you achieve your trade goals and maintain your discipline by following those trading rules. Follow the trend and respect support and resistance levels. However, don't just assume they will hold. Consistency is the key to long-term trading success. So, keep hitting singles and doubles rather than swinging for the fence.
Ed
Swing Trade Ideas for your consideration and watchlist: DDD, FUBO, SENS, NOK, PSTH, TECK, LLY, CCJ, JMIA, BCRX, LUMN, SKLZ. You can find Rick's review of tickers on his YouTube Channel here. Trade your plan, take profits along the way, and smart. Also, remember to check for impending earnings reports. Finally, remember that any tickers we mention and talk about in the trading room are not recommendations to buy or sell.

🎯 Mike Probst: Rick, Got CTL off the scanner today. Already up 30%. Love it.
🎯 Dick Carp: the scanner paid for the year with HES-thank you
🎯 Arnoldo Bolanos: LTA scanner really works $$, thanks Ed.
🎯 Bob S: LTA is incredible…. I use it … would not trade without it
🎯 Malcolm .: Posted in room 2, @Rick... I used the LTA Scanner to go through hundreds of stocks this weekend and picked out three to trade: PYPL, TGT, and ZS. Quality patterns and with my trading, up 24%, 7% and 12%.... this program is gold.
🎯 Friday 6/21/19 (10:09 am) Aaron B: Today, my account is at +190% since January. Thanks, RWO HRC Flash Malcolm Thomas Steve Ed Bob S Bob C Mike P and everyone that contributes every day. I love our job.
Hit and Run Candlesticks / Road To Wealth Youtube videos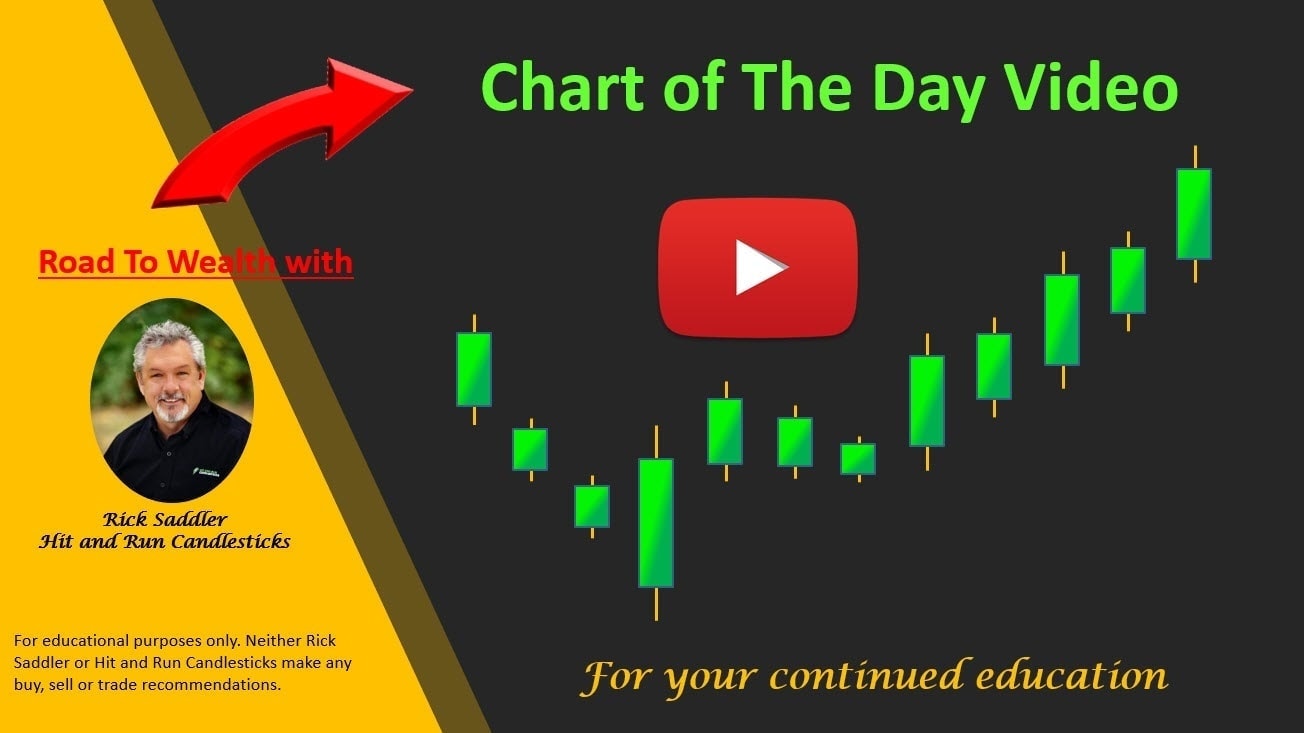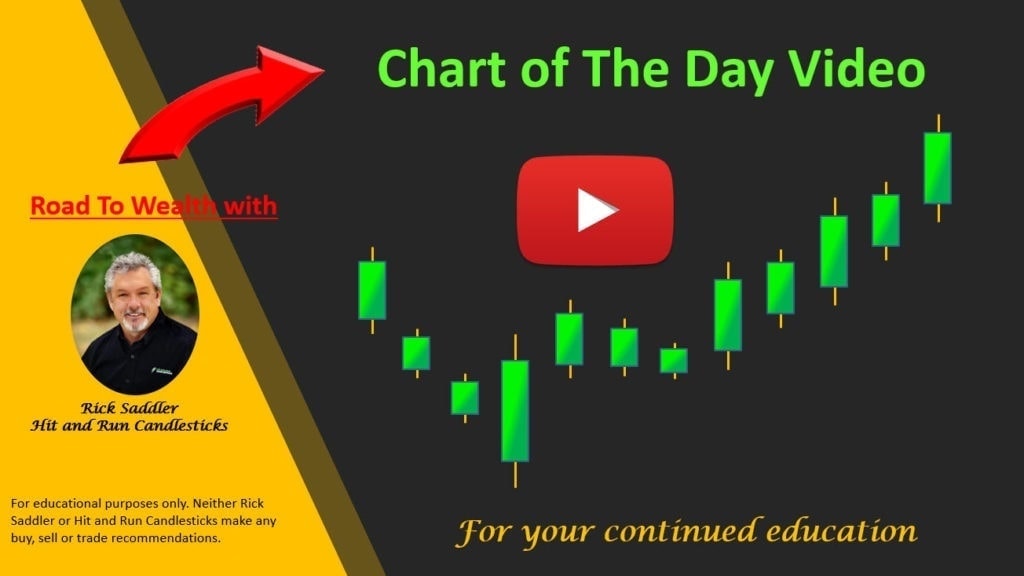 Disclosure: We do not act on all trades we mention, and not all mentions acted on the day of the mention. All trades we mention are for your consideration only.




Free YouTube Education • Subscription Plans • Private 2-Hour Coaching
DISCLAIMER: Investing / Trading involves significant financial risk and is not suitable for everyone. No communication from Hit and Run Candlesticks Inc, its affiliates or representatives is not financial or trading advice. All information provided by Hit and Run Candlesticks Inc, its affiliates and representatives are intended for educational purposes only. You are advised to test any new trading approach before implementing it. Past performance does not guarantee future results. Terms of Service