Last week on the daily chart the SPY broke through the 50-SMA and the following day price action produced bullish follow-through. As of Friday we have had an 11-day bullish T-Line Run showing the strength and determination of the bulls. Both the Dotted Duece and 200-SMA are just above for the bulls to take.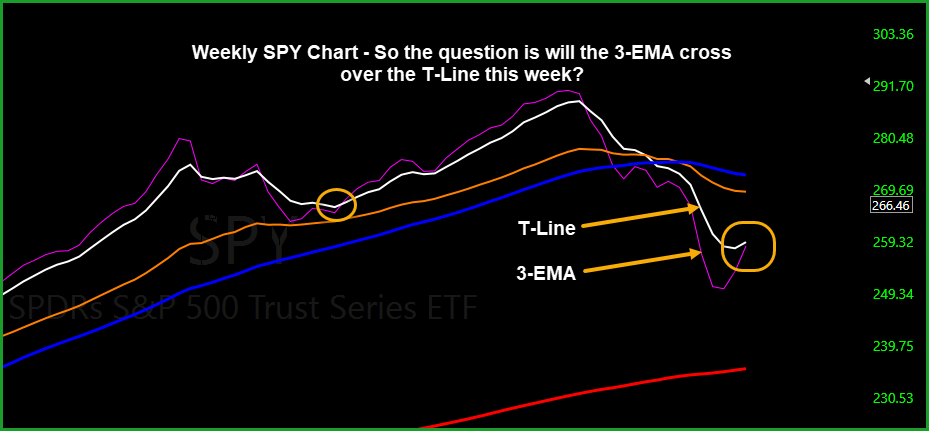 The weekly Candleless chart the 3-EMA is just now coming up to meet the T-Line (8-EMA), and both the 34-EMA and 50-SMA are still in bear territory. Over the years of trading, I have learned to respect the T-Line trend and how price action and other moving averages act around it. The daily chart has cut through the first layer of the resistance skin and is suggesting a good bullish trend working its way back up through the 50SMA while price moves up and down as it should. The week chart 3-EMA still lags below the T-Line. (Cautiously Bullish)
VIX--X Chart – 15-candles below the T-Line, Doji close Friday on the 200-SMA. The T2122 chart closed Friday at 99.27
Stock picks or trade ideas without the education will cost you your hard earned money. HRC Watch-list Trade-Ideas -  We are adding the following to our trade-list: RMBS, EA, NVDA, WDAY, URI, RIG, DVN. Learn how to trade before you trade.
Past performance does not guarantee future.
Real-Time Market Scanner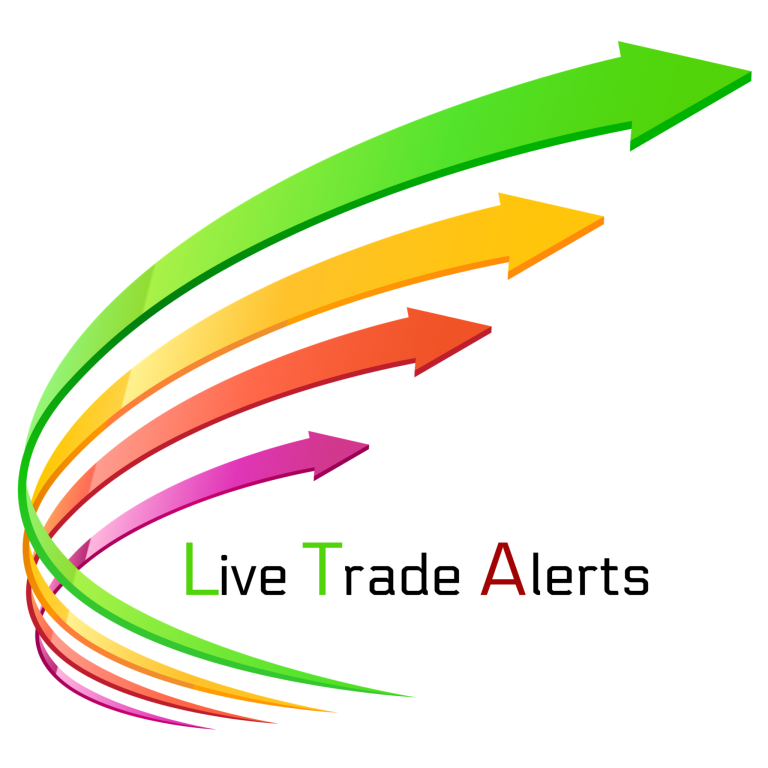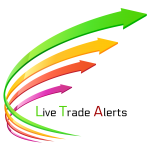 Built-In (Included) Scan Definitions. Bullish and bearish, Continuation, moving average crossovers and bounces. (RBB) Rounded Bottom Breakout alerts, intra-day, daily and weekly, Candlesticks stick signals and more. Scan Definitions- Download FREE
---
Road To Wealth With Rick Saddler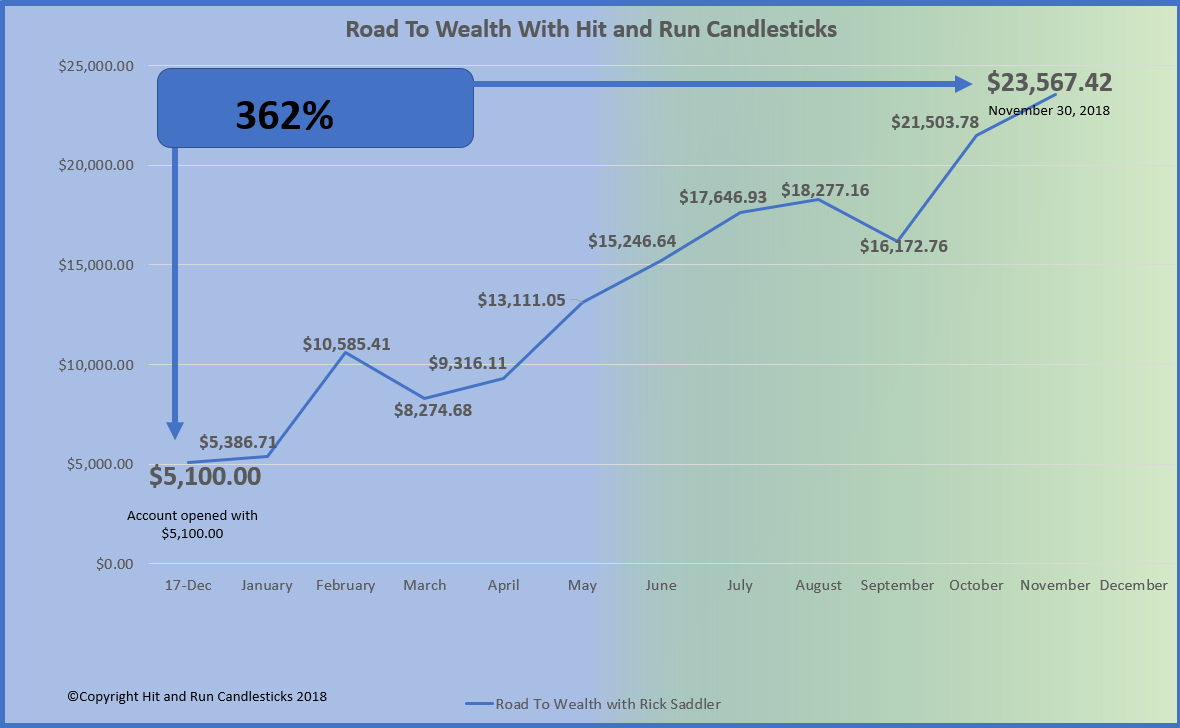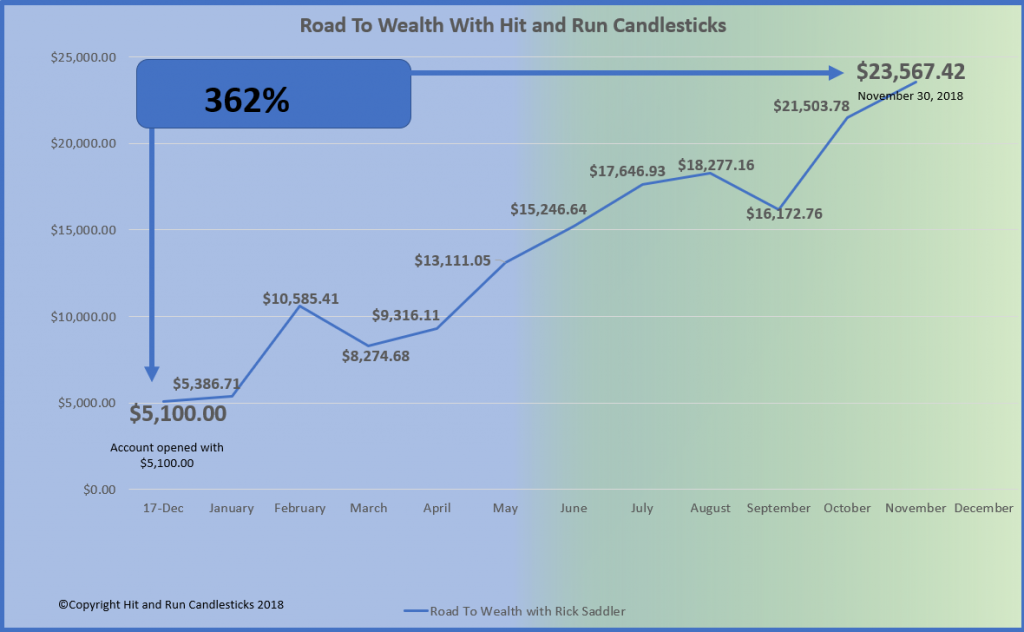 Road To Wealth Coaching Looking for extended coaching? Serious out trading? Work with Rick Saddler on a daily basis. Read More
Free YouTube Education • Subscription Plans • Private 2-Hour Coaching
DISCLAIMER: Investing/ Trading involves significant financial risk and is not suitable for everyone. No communication from us should be considered as financial or trading advice. All information provided by it and Run Candlesticks Inc, its affiliates or representatives is intended for educational purposes only. You are advised to test any new approach before implementing it. Past performance does not guarantee future results. Terms of Service