Heads up:  There will be no Tuesday morning blog, my Buckeyes play tonight.
Markets gapped up moderately on Friday and then did a roller-coaster selloff until mid-afternoon.  At that point, the bulls stepped in and led a strong rally that lasted right into the close.  This left the SPY and DIA with Hanging Man type candles.  All 3 major indices closed at yet another new all-time high close.   On the day, QQQ (+1.29%) led, while the SPY gained 0.57% and the DIA gained 0.17%.  VXX lost another percent to 16.35 and T2122 remains in the overbought territory at 87.06.  10-year bond yields screamed higher again to 1.119% and Oil (WTI) gained 3.74% to $52.73/barrel.
On the heels of Thursday night's large government fine and charges, in what may be more bad news for BA, an older model of the 737 (a 737-500) crashed a few minutes after takeoff in Indonesia on Saturday.  The black boxes were located on Sunday and the Indonesian government hopes to retrieve them from the ocean shortly. In other trading news, Bitcoin is proving as volatile as ever for crypto traders. It has fallen 11% overnight on what analysts are saying is likely profit-taking.  This comes as the Dollar rose against global currencies.
In continued fallout from Wednesday's seditious riots on the US Capitol, AAPL followed GOOGL lead and has removed the radical right alternative to TWTR from its app store.  TWTR, FB, YouTube and other social media have also banned the President and most of his leading conspiracy theory spewing followers such as QAnon, Sidney Powell, Rudy Giuliani, Michael Flynn, etc. Other related news includes Congress demanding VP Pence invoke the 25th Amendment and they are also expected to pass another Impeachment this week. For his part, the President apparently intends to try changing the topic and running out the clock by traveling to a section of the border wall in Texas.

Related to the virus itself, US infections continue to rage as the US.  The totals have risen to 22,917,334 confirmed cases and 383,275 deaths.  The post-holiday surge is now starting to hit, as we average 250,368 new cases and 3,306 deaths per day.  The US has now seen more than 100,000 COVID-19 hospitalizations for 40 days in a row.  Harvard and MIT report that the US is lagging in the speed of genetic sequencing of samples, which helps explain why so few cases of the new UK variant have been found.  In the US it takes 85 days on average from sample collection to posting sequences.  This is slower than many smaller and poorer countries (such as Bangledesh).
Globally, the numbers rose to 90,769,055 confirmed cases and the confirmed deaths are now at 1,944,726 deaths.  As a reference, the world is averaging over 725,000 new cases and almost 13,000 new deaths per day. In the UK, the Chief Medical Officer of the country said Britain was at the worst point of the pandemic.  The UK plans to tighten its lockdown in response.  However, in France, the government says no new lockdown measures are needed at this point.  In China, they have completed the mass testing of over 17 million people in one province…all done in 5 days. In Japan, they have identified (genetically sequenced) yet another COVID-19 variant.
Overnight, Asian markets were mixed.  Japan (+2.36%) far outpaced all other gainers, while Shenzhen (-1.80%), Shanghai (-1.08%), and Malaysia (-0.98%) had the worst losses.  In Europe, markets are mixed but lean much more heavily to the downside as of mid-day on the continent.  Among the 3 major bourses, the FTSE is down 0.51%, the DAX down 0.68%, and the CAC down 0.60%.   As of 7:30 am, US Futures are following Europe this morning.  The DIA is implying a gap down of 0.77%, the SPY implying a gap down of 0.64%, and the QQQ implying a gap down of 0.63%. This is possibly pre-market profit-taking after a strong week and trying to time exuberance.

There is no major economic news for Monday, but there is a Fed speaker (Bostic at noon).  Major earnings reports on the day are limited to CMC before the open and SNX after the close.
Markets have moved on from the seditious Washington riots and seem to be more focused on extension, if not valuations at these all-time highs. With no economic data or earnings to change the narrative, the balance seems to be between how much Mr. Market likes President-elect Biden's stimulus plans and the vaccine rollout versus how much he fears over-extension and the virus. Keep this in mind as you decide whether to add positions, hedge your bets, or take money off the table.
As always, follow the trend, respect both support and resistance, and don't chase the moves you have missed.  Lock in those profits (base hits are better than long fly-outs) and stick with your discipline.  Focus on the market, the chart, and your trading process. Remember, trading is a marathon, not a sprint. 
Go Bucks!
Ed
Swing Trade Ideas for your consideration and watchlist: PEIX, BMY, ZEN, CSCO, PTON, PINS, LOW, JD, GE. Trade your plan, take profits along the way, and smart. Also, remember to check for impending earnings reports. Finally, remember that any tickers we mention and talk about in the trading room are not recommendations to buy or sell.

🎯 Mike Probst: Rick, Got CTL off the scanner today. Already up 30%. Love it.
🎯 Dick Carp: the scanner paid for the year with HES-thank you
🎯 Arnoldo Bolanos: LTA scanner really works $$, thanks Ed.
🎯 Bob S: LTA is incredible…. I use it … would not trade without it
🎯 Malcolm .: Posted in room 2, @Rick... I used the LTA Scanner to go through hundreds of stocks this weekend and picked out three to trade: PYPL, TGT, and ZS. Quality patterns and with my trading, up 24%, 7% and 12%.... this program is gold.
🎯 Friday 6/21/19 (10:09 am) Aaron B: Today, my account is at +190% since January. Thanks, RWO HRC Flash Malcolm Thomas Steve Ed Bob S Bob C Mike P and everyone that contributes every day. I love our job.
Hit and Run Candlesticks / Road To Wealth Youtube videos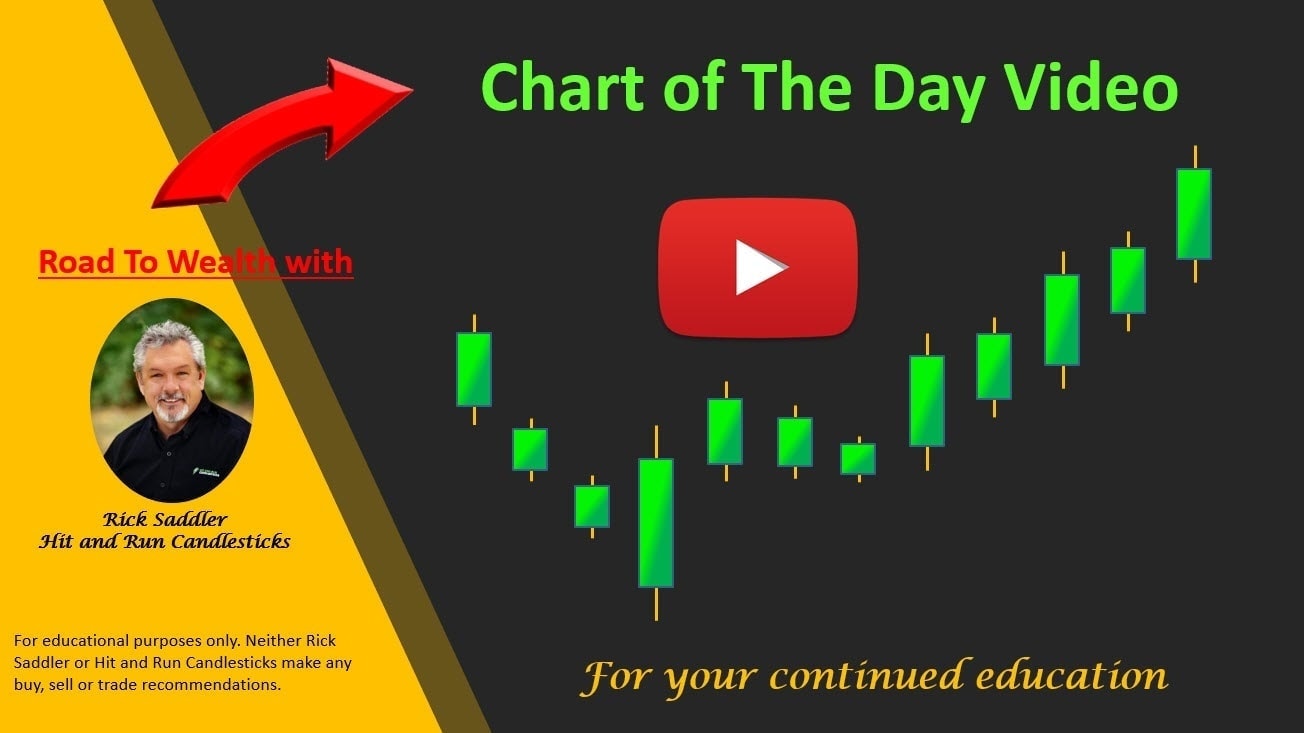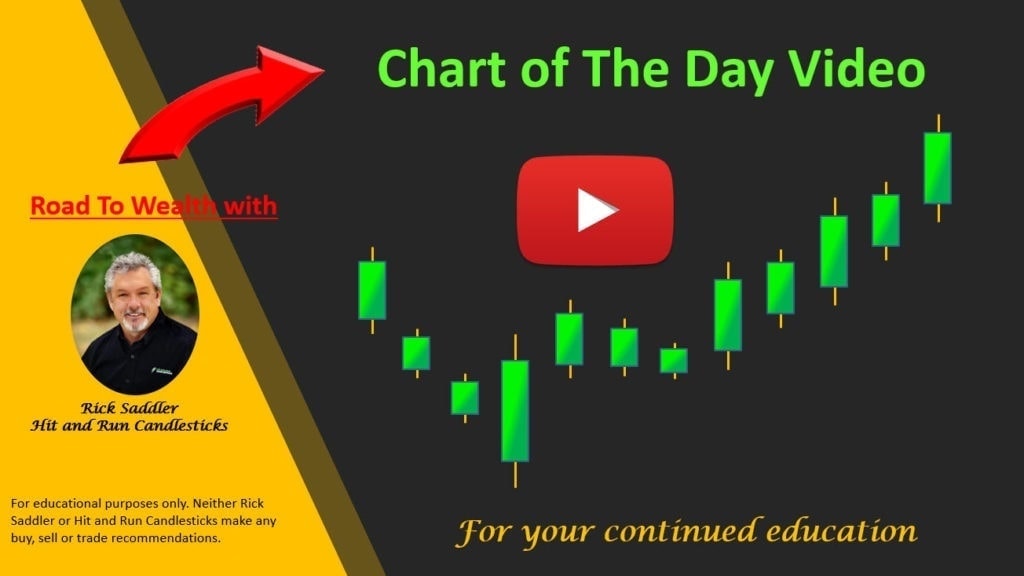 Disclosure: We do not act on all trades we mention, and not all mentions acted on the day of the mention. All trades we mention are for your consideration only.




Free YouTube Education • Subscription Plans • Private 2-Hour Coaching
DISCLAIMER: Investing / Trading involves significant financial risk and is not suitable for everyone. No communication from Hit and Run Candlesticks Inc, its affiliates or representatives is not financial or trading advice. All information provided by Hit and Run Candlesticks Inc, its affiliates and representatives are intended for educational purposes only. You are advised to test any new trading approach before implementing it. Past performance does not guarantee future results. Terms of Service