Stocks gapped higher and followed through the first half-hour Thursday on relief over a deal to temporarily raise the debt limit.  However, from 10 am until 1:30 pm we saw a sideways grind in a very tight range and then a selloff all the way into the close.  This left all 3 major indices pretty much where they started the day in something resembling a Shooting Star candled after a 2-day relief rally.  On the day, SPY gained 0.86%, DIA gained 1.03%, and QQQ gained 0.92%.  The VXX fell to 25.26 and T2122 shot all the way up deep into the overbought territory at 89.95.  10-year bond yields spiked again to 1.569% and Oil (WTI) gained 1.78% to $78.81/barrel. 
Overnight the Senate passed a short-term minimal increase in the US debt limit.  The House will take up the bill in the next couple of days, but the Senate was the hurdle, due to Senate rules requiring 60 votes.  The $480 billion increase basically kicks the can down the road to December 3, when the country will face exactly the same problem again.  That is also the date the temporary budget extension expires.  So, December 3 becomes critical for both a government shutdown and default on US debt.
Overnight, the Chinese Central Bank (PBOC) withdrew over $2 trillion dollars in liquidity from their banking system.  Not only was the move massive, but it broke the trend whereby they had added about $16 billion in liquidity each day of the previous week (that preceded the Chinese 5-day holiday).  The big reduction was seen as a signal that the Chinese government now feels that the Evergrande default situation is under control and the system no longer needs emergency liquidity.  Chinese 10-year bond prices fell 0.4% in reaction (a massive move), but have started to creep back up as their day went on.

In other business news, TSLA announced Thursday that it is moving its corporate headquarters to Austin Texas (from Palo Alto CA). This comes 17 months after CEO Elon Musk had first threatened the move while he fought with local CA government officials over Covid restrictions. In the announcement of the move, Musk took another swipe at CA, saying TSLA workers can't afford the cost of living in CA. However, that does not seem to be the real concern. At the same event, it was announced that while corporate jobs are moving to Texas, the CA production plant will remain in place and is still planned to expand by 50%. So, it seems the company is not concerned about their production workers' ability to afford the cost of living in that area.
Overnight, Asian markets leaned heavily to the green side.  Japan (+1.34%), Indonesia (+1.02%), and Australia (+0.87%) led the way.  On their first day of trading in over a week, Shanghai (+0.67%) and Shenzhen (+0.74%) both closed higher.  In Europe, markets are more mixed at mid-day.  The FTSE (+0.05%) and DAX (-0.09%) are flat, while the CAC (-0.35%) is down a bit.  Part of the indecision on the continent comes from Poland, where judges have ruled that Polish law is supreme over EU law, which raises the specter of a potential exit from the EU by Poland.  As of 7:30 am, US Futures are pointing toward an open just on the green side of flat.  The DIA and SPY are both implying a +0.12% open, and the QQQ is implying a +0.10% open.  10-year bond yields reached above 1.6% overnight, but have retreated to a still higher 1.58% in early morning trading.  Meanwhile, Oil continues its rally, up almost another percent in early trading.
The major economic news scheduled for release on Friday includes Sept. Nonfarm Payrolls, Sept. Participation Rate, Sept. Unemployment Rate, Sept. Building Permits, and Sept. Avg. Hourly Earnings (all at 8:30 am).  There are no major earnings reports scheduled for the day.

Yesterday's late-day fade, leaving us with large high wicks does not breed a lot of confidence that the relief rally has legs. However, so far this morning, markets seem to be waiting on the Payrolls data before making up its mind. Also bear in mind that earnings season kicks off in earnest again next week. So, with the weekend ahead and a lot of positioning to do, expect the volatility of intraday swings to continue.
Watch your current positions before looking to add trades. Remember that it is discipline and good trading rules that protect you from your own worst mistakes. So, focus on your trading process and managing the things you can control. Most importantly, consistently take profits when you have them. Don't let greed get the better of you. A good trader refuses to let winners turn into losers.
Ed
Swing Trade Ideas for your consideration and watchlist: No Trade Ideas for Friday. You can find Rick's review of tickers on his YouTube Channel here. Trade your plan, take profits along the way, and smart. Also, remember to check for impending earnings reports. Finally, remember that any tickers we mention and talk about in the trading room are not recommendations to buy or sell.

🎯 Mike Probst: Rick, Got CTL off the scanner today. Already up 30%. Love it.
🎯 Dick Carp: the scanner paid for the year with HES-thank you
🎯 Arnoldo Bolanos: LTA scanner really works $$, thanks Ed.
🎯 Bob S: LTA is incredible…. I use it … would not trade without it
🎯 Malcolm .: Posted in room 2, @Rick... I used the LTA Scanner to go through hundreds of stocks this weekend and picked out three to trade: PYPL, TGT, and ZS. Quality patterns and with my trading, up 24%, 7% and 12%.... this program is gold.
🎯 Friday 6/21/19 (10:09 am) Aaron B: Today, my account is at +190% since January. Thanks, RWO HRC Flash Malcolm Thomas Steve Ed Bob S Bob C Mike P and everyone that contributes every day. I love our job.
Hit and Run Candlesticks / Road To Wealth Youtube videos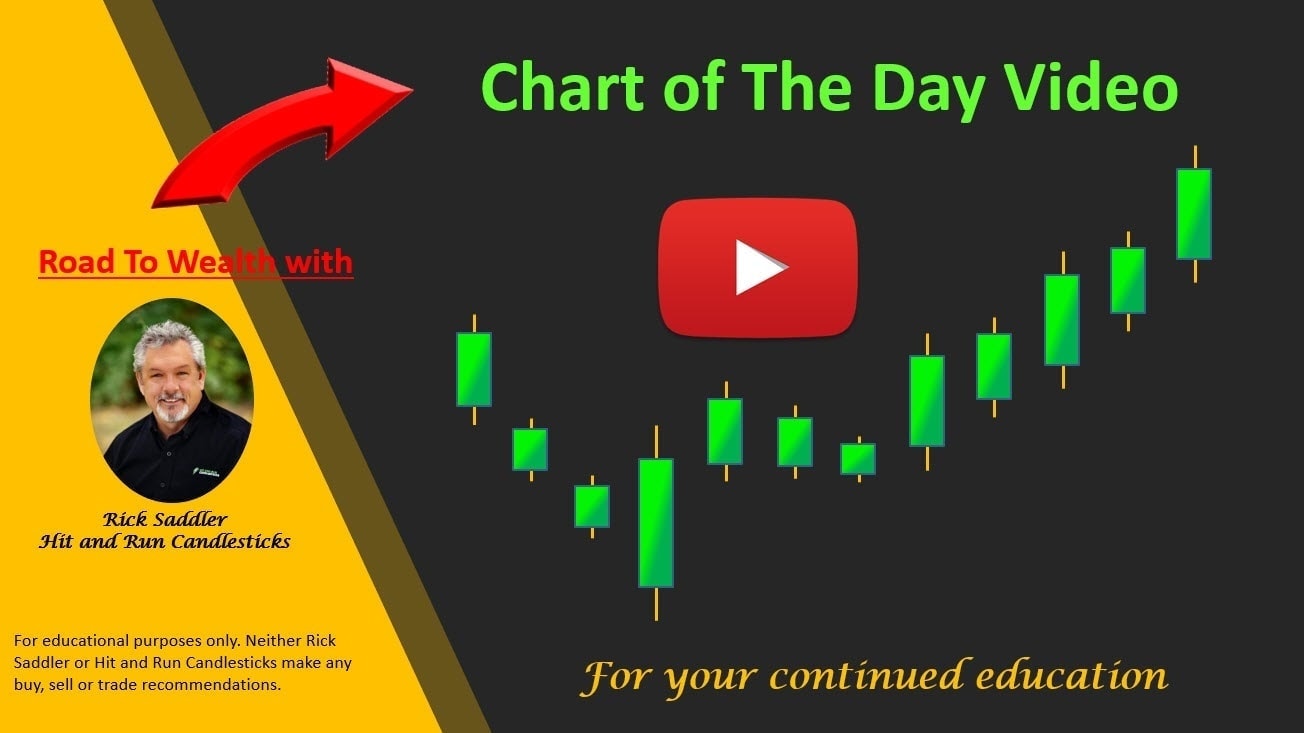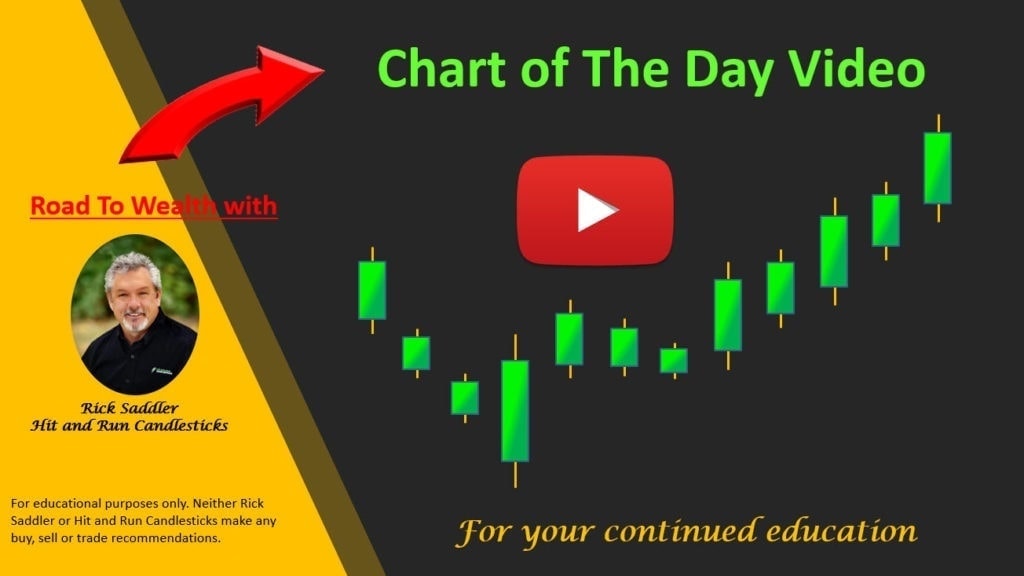 Disclosure: We do not act on all trades we mention, and not all mentions acted on the day of the mention. All trades we mention are for your consideration only.




Free YouTube Education • Subscription Plans • Private 2-Hour Coaching
DISCLAIMER: Investing / Trading involves significant financial risk and is not suitable for everyone. No communication from Hit and Run Candlesticks Inc, its affiliates or representatives is not financial or trading advice. All information provided by Hit and Run Candlesticks Inc, its affiliates and representatives are intended for educational purposes only. You are advised to test any new trading approach before implementing it. Past performance does not guarantee future results. Terms of Service