Tuesday saw a morning selloff, mid-day doldrums, and an afternoon rally in all 3 major indices.  This left us with a white-bodied Spinning Top in the SPY, a long-legged Doji in the QQQ, and a decent white candle in the DIA.  The SPY and QQQ are testing their T-lines and the DIA is still not far below its own T-line.  On the day, SPY gained 0.13%, DIA gained 0.51%, and QQQ lost 0.46%.  The VXX fell to 20.85 and T2122 fell to 23.98 (still just outside of the oversold territory).  10-year bond yields rose sharply again to 1.676% and Oil (ETI) defied the major economies tapping their strategic oil reserves to rise 2.63% to $78.77/barrel.
During the afternoon a federal jury found CVS, WBA, and WMT liable for recklessly distributing massive amounts of opioids in Southern Ohio.  Two Ohio counties had each claimed $1 billion in damages stemming from the flood of drug overdoses tied to prescriptions filled by the 3 pharmacy chains.  Damages will not be determined until Spring and appeals are sure to follow the verdict.  WMT stock took little notice of the ruling, but CVS and WBA exhibited massive volatility for 10 minutes before returning to where price had been before the ruling.
After the close, DELL, HPQ, and VMW beat on both lines.  In retail GPS missed on both lines and lowered forecasts while citing supply chain issues.  Meanwhile, JWN missed badly on earnings at the same time they beat on revenue.  JWN stock was down 25% in after-hours trading. 

In an interesting statement (which may be seen as a challenge in Beijing), JPM CEO Jamie Dimon told an audience in Boston that JPM is the same age as the Chinese Communist Party, but he'd bet that JPM lasts longer.  Earlier this year, JPM won Chinese regulatory approval to fully own its Chinese subsidiary.  Dimon later went on to say China is one of the biggest opportunities in the world and reiterated JPM's commitment to doing business in China. 
Overnight, Asian markets were mixed on mostly very modest moves.  Japan (-1.58%) was a huge outlier since the second largest moving exchange was Thailand (+0.21%).  In Europe, markets are also mixed, but lean red at mid-day.  The FTSE (+0.08%), DAX (-0.65%), and CAC (-0.22%) lead the way with a few green holdouts…most notably Belgium (+0.75%) in early afternoon trading.  As of 7:30 am, US Futures are pointing to a down open.  The DIA is implying a -0.34% open, the SPY implies a -0.31% open, and the QQQ is implying a -0.39% open at this hour.  The dramatic rise in 10-year bond rates the first two days of the week seems to be the proximate cause of the fear.
Due to the holiday-shortened week, there is a lot of data today.  The major economic news scheduled for release Wednesday includes Oct. Durable Goods Orders, Q3 GDP, Oct. Trade Balance, Weekly Initial Jobless Claims, and Oct. Retail Inventories (all at 8:30 am), Oct. Core PCE Price Index, Oct. New Home Sales, Oct. PCE Price Index, and TSUN Consumer Expectations (all at 10 am), Crude Oil Inventories (10:30 am), and FOMC Meeting Minutes (2 pm).  Major earnings reports scheduled for the day include DE and HTHT before the open.  There are no major earnings reports scheduled for after the close.

Fast-rising interest rates seem to have spooked traders early today. However, will all that data coming at 8:30 am and 10 am, I am not so sure the opening tune has been called yet. Beware of volatility today, both from the data/news and from volume drying up as big money gets out of town to stretch the holiday weekend. It is worth noting that all 3 of the major indices seem to be giving up their T-lines in premarket trading, but again a lot of data comes within the next hour. The mid-term and long-term trends remain bullish, but in the short-term, the bears have the momentum. Remember. this is virtual Friday for many and at best Thursday is a holiday and we'll see only half a day of trading Friday.
Watch your current positions before looking to add any new trades. Consider how you want to enter the weekend news cycle (and potential low-volume week ahead) and if there is any profit-taking or hedging to get done. Focus on your trade rules and on managing the things you can control. That should include consistently taking profits when you have them and moving your stops in your favor. Trade carefully and continue to think twice before holding through earnings...especially without a hedge.
Ed
Swing Trade Ideas for your consideration and watchlist: Rick is still not feeling up to snuff, so no trade ideas today. You can find Rick's review of tickers on his YouTube Channel here. Trade your plan, take profits along the way, and smart. Also, remember to check for impending earnings reports. Finally, remember that any tickers we mention and talk about in the trading room are not recommendations to buy or sell.

🎯 Mike Probst: Rick, Got CTL off the scanner today. Already up 30%. Love it.
🎯 Dick Carp: the scanner paid for the year with HES-thank you
🎯 Arnoldo Bolanos: LTA scanner really works $$, thanks Ed.
🎯 Bob S: LTA is incredible…. I use it … would not trade without it
🎯 Malcolm .: Posted in room 2, @Rick... I used the LTA Scanner to go through hundreds of stocks this weekend and picked out three to trade: PYPL, TGT, and ZS. Quality patterns and with my trading, up 24%, 7% and 12%.... this program is gold.
🎯 Friday 6/21/19 (10:09 am) Aaron B: Today, my account is at +190% since January. Thanks, RWO HRC Flash Malcolm Thomas Steve Ed Bob S Bob C Mike P and everyone that contributes every day. I love our job.
Hit and Run Candlesticks / Road To Wealth Youtube videos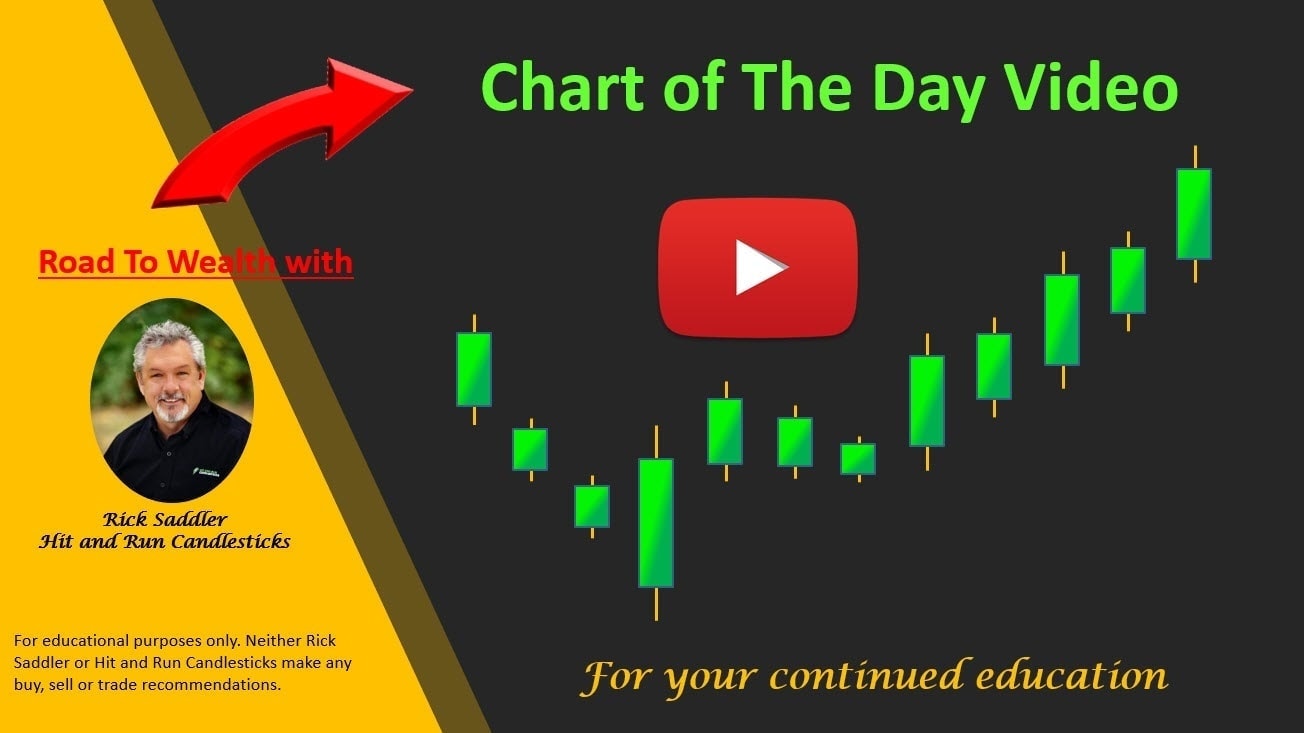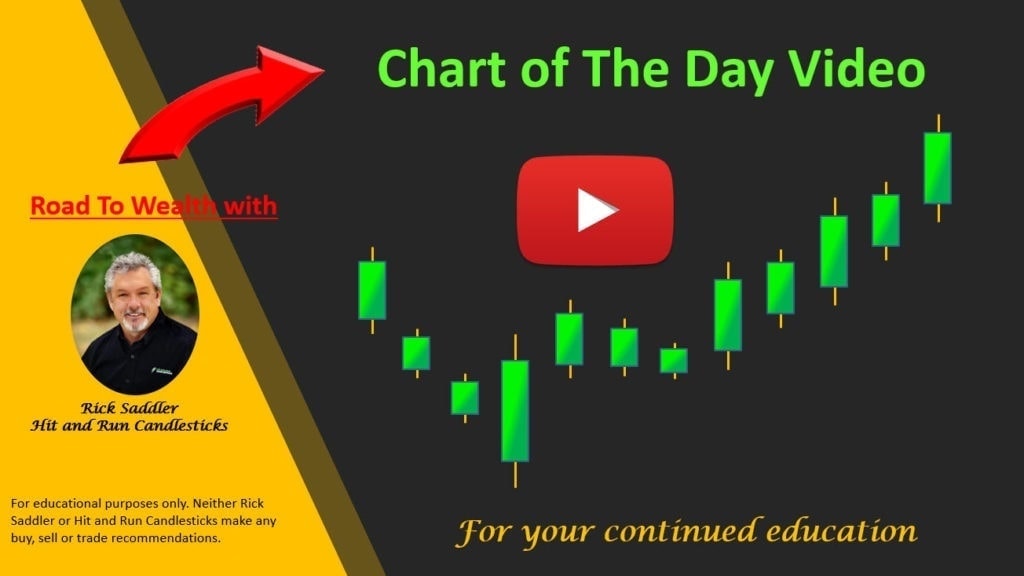 Disclosure: We do not act on all trades we mention, and not all mentions acted on the day of the mention. All trades we mention are for your consideration only.




Free YouTube Education • Subscription Plans • Private 2-Hour Coaching
DISCLAIMER: Investing / Trading involves significant financial risk and is not suitable for everyone. No communication from Hit and Run Candlesticks Inc, its affiliates or representatives is not financial or trading advice. All information provided by Hit and Run Candlesticks Inc, its affiliates and representatives are intended for educational purposes only. You are advised to test any new trading approach before implementing it. Past performance does not guarantee future results. Terms of Service