The large-caps gapped down about four-tenths of a percent and the QQQ gapped down about six-tenths at the open.  Then we saw another roller-coaster ride in the QQQ, while the large-caps made a jagged rally most of the day.  This left us with a Bullish Engulfing candle in the DIA, and Piercing Candle in the SPY, and an indecisive Spinning Top in the QQQ.  On the day, SPY gained 0.56%, DIA gained 0.65%, and QQQ lost 0.17%.  The VXX fell 3% to 12.23 and T2122 climbed out of the oversold territory to 38.57.  10-year bond yields rose a bit to 1.631% and Oil (WTI) fell 4.5% to $58.44/barrel, this was odd because Brent fell sharply as the Suez Canal remains shut and 150 ships are already stacked up waiting to traverse (Europe gets most of its oil via tanker that passes through the canal, or takes at least a week longer to go around Africa).
Premarket, Fed Chair Powell told CNBC the obvious, that someday after substantial improvements, the Fed will start becoming less dovish.  That plus a significant beat on the Jobless Claims and Q4 GDP fronts was enough to cause the gap-downs.  Later, after-hours, the Fed also set the date (June 30) when big banks can begin buybacks and issue larger dividends.  However, any bank that fails a stress test must wait until September 30 and would face higher capitalization requirements.
In other business news, the impacts of the global chip shortage continue to spread.  Chinese electric car maker NIO is shutting its factory for a week due to the shortage.  Congress also slammed the CEOs of FB, TWTR, and GOOG Thursday.  This time the attacks were focused on failure to better stop "misinformation" related to election fraud, covid, and vaccines.  The CEOs all rejected responsibility, putting the blame on former-President Trump and the general political divide of the country. 

Related to the virus, US infections are plateauing at a level above the fall level after a month and a half of steep and steady decline in new cases. The totals have risen to 30,774,033 confirmed cases and deaths are now at 559,744.  The number of new cases has ticked-up again to an average of 58,866 new cases per day.  However, new deaths are mostly flat at 968 per day.  CA, CT, and NC joined the growing list of states that are opening vaccine to all adults. President Biden has raised the goal to 200 million vaccinations within the first 100 days of his administration.  This should be achievable as the country is averaging over 2.5 million vaccinations per day and the AZN vaccine is likely to be approved for emergency use soon.
Globally, the numbers rose to 126,193,313 confirmed cases and the confirmed deaths are now at 2,769,455 deaths.  The trends have been good, but we saw a significant uptick today.  The world's average new cases are rising again (about 10,000 per day) and are not at 524,097 per day.  Mortality, which lags, also ticked up, now at 9,073 new deaths per day.  After-hours the EU announced that AZN must meet its vaccine commitments to Europe before being allowed to export any more elsewhere.  Likewise, India has banned vaccine exports for the time being.  This came as 3 additional regions of France went back into lockdown.  In South American, Chile went back into lockdown, Peru recorded its highest number of cases so far, and Brazil reported another record number of Covid deaths Thursday.
Overnight, Asian markets were strongly green, with the lone exceptions of India.  Shenzhen (+2.60%), Shanghai (+1.63%), and Japan (+1.56%) led the way.  In Europe, markets are also green across the board at mid-day Friday.  The FTSE (+0.72%), DAD (+0.75%), and CAC (+0.49%) are typical with a few smaller exchanges up over one percent.  As of 7:30 am, US Futures are pointing to a mixed and more muted open.  The DIA is implying a +0.32% open, the SPY implying a +0.19% open, and the QQQ implying a -0.19% open at this point of the morning.

The major economic news scheduled for Friday includes Feb. Goods Trade Balance and Feb. Retail Inventories (both at 8:30 am), Feb. PCE Price Index and Feb. Personal Spending (both at 9:30 am), Michigan Consumer Sentiment (10 am), and US Federal Budget (2 pm).  There are no major earnings reports on the day Friday.
Bond yields are up significantly again overnight, now approaching 1.68% on the 10-year. With inflation being the primary focus of the markets lately, that may mean we'll see another reversal today. In either case, if you were watching the candle signals in the major indices on Thursday, remember that candle signals require follow-through. So, don't chase reversals without that confirmation. Keep exercising some caution and prudence.
We've said it many times. You don't have to trade every day. Keep your FOMO under control and consider whether you really want to be in that group of traders who've had their accounts smacked in the chop of the last couple weeks. Successful long-run trading means accepting that there are times when it's best to sit on the sidelines. And for me, times when we have a choppy market are at the top of that list. So, follow your trading rules. If you are trading, follow the trend, respect both support and resistance, and don't chase the moves you missed. As always, consistency is the key to long-term trading success. So, keep taking your trade goals (profits) off the table when you can, stick to your rules, and maintain that discipline. Also remember it's Friday, so don't forget to get your account ready for the weekend news cycle and to pay yourself.
Ed
Swing Trade Ideas for your consideration and watchlist: FDX, AN, IDT, OKE, HPE, GSM, SEEL, NUE. You can find Rick's review of tickers on his YouTube Channel here. Trade your plan, take profits along the way, and smart. Also, remember to check for impending earnings reports. Finally, remember that any tickers we mention and talk about in the trading room are not recommendations to buy or sell.

🎯 Mike Probst: Rick, Got CTL off the scanner today. Already up 30%. Love it.
🎯 Dick Carp: the scanner paid for the year with HES-thank you
🎯 Arnoldo Bolanos: LTA scanner really works $$, thanks Ed.
🎯 Bob S: LTA is incredible…. I use it … would not trade without it
🎯 Malcolm .: Posted in room 2, @Rick... I used the LTA Scanner to go through hundreds of stocks this weekend and picked out three to trade: PYPL, TGT, and ZS. Quality patterns and with my trading, up 24%, 7% and 12%.... this program is gold.
🎯 Friday 6/21/19 (10:09 am) Aaron B: Today, my account is at +190% since January. Thanks, RWO HRC Flash Malcolm Thomas Steve Ed Bob S Bob C Mike P and everyone that contributes every day. I love our job.
Hit and Run Candlesticks / Road To Wealth Youtube videos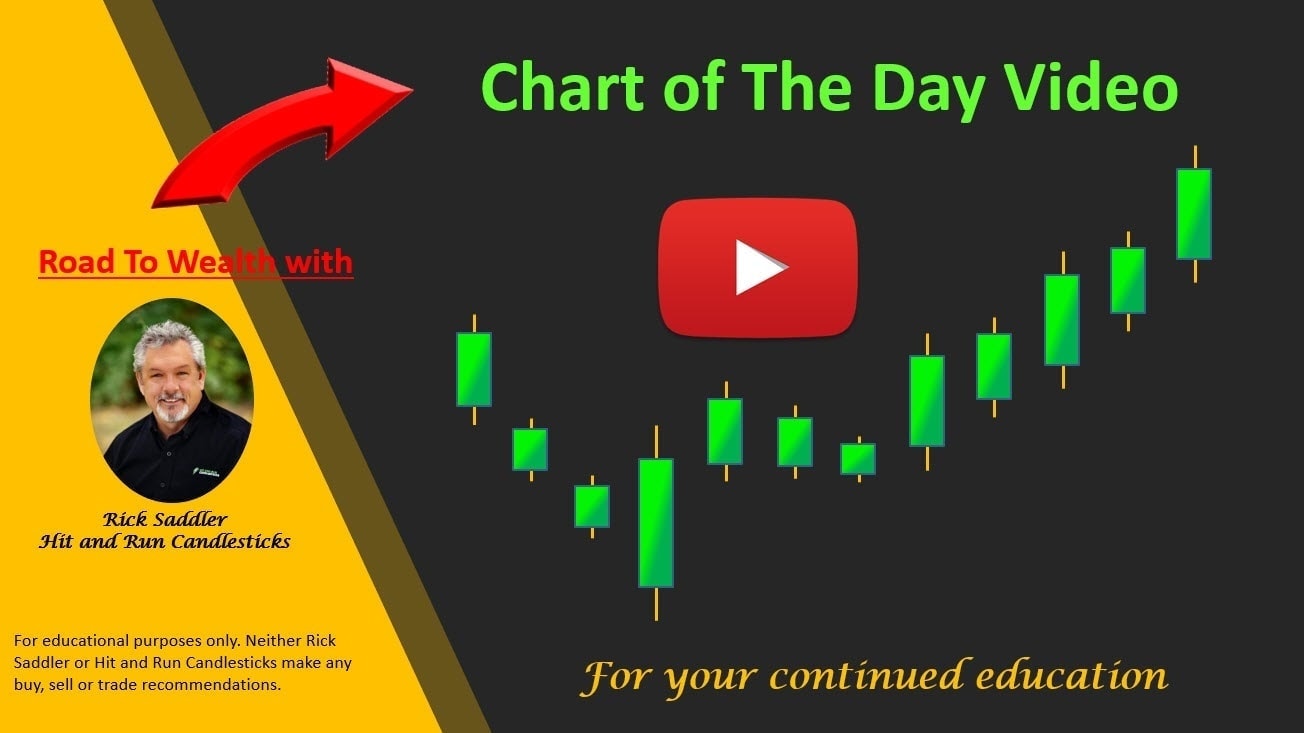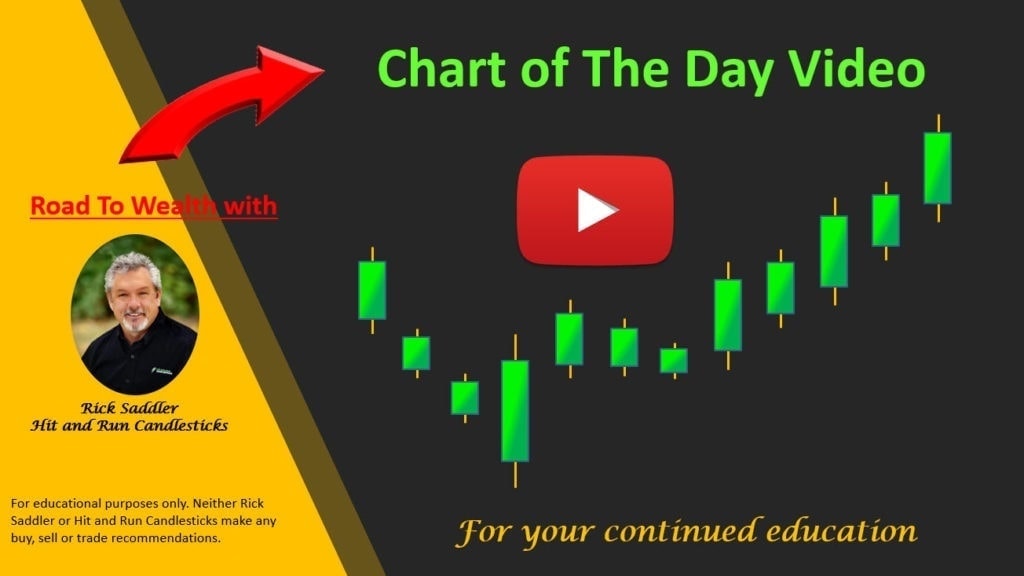 Disclosure: We do not act on all trades we mention, and not all mentions acted on the day of the mention. All trades we mention are for your consideration only.




Free YouTube Education • Subscription Plans • Private 2-Hour Coaching
DISCLAIMER: Investing / Trading involves significant financial risk and is not suitable for everyone. No communication from Hit and Run Candlesticks Inc, its affiliates or representatives is not financial or trading advice. All information provided by Hit and Run Candlesticks Inc, its affiliates and representatives are intended for educational purposes only. You are advised to test any new trading approach before implementing it. Past performance does not guarantee future results. Terms of Service