Markets started Friday off blah and just waffled sideways the rest of the day.  A last-minute rally left the QQQ and SPY near their highs for the day (SPY closing at another all-time high close).  However, the SPY closed as a Doji and the DIA as a Spinning Top, showing the indecisiveness.  On the day, SPY gained 0.18%, DIA gained 0.04%, and QQQ gained 0.26%.  The VXX fell almost 3% to 30.82 and T2122 shot back up into overbought territory at 89.57.  10-year bond yields was basically flat at 1.454% and Oil (WTI) rose three-fourths of a percent to $70.80/barrel.
During the afternoon Friday, a bipartisan panel of House Members agreed on and introduced 5 bills that would overhaul the 100-year-old antitrust laws in the US.  The group found that AAPL, AMZN, GOOG, and FB all hold monopoly power and the 5 bills would force those companies to exit certain businesses as well as impact the approval hurdles for companies that wish to merge or acquire other companies.  While a huge step, and significant, these bills still face a LONG and rough road to becoming law.  The full Judiciary Committee as well as the full House and then the full Senate would need to pass the legislation and then President Biden would need to sign.  In the meantime, huge lobbying efforts and donations from those richest of companies will be working against the bills.  However, smaller companies like SPOT, ROKU, and those that sell through the AAPL and GOOG stores support the changes. 
Sunday, Elon Musk said that TSLA would again begin accepting bitcoin in payment for its cars.  His tweet (what else would we expect) said "When there's confirmation about 50% of clean energy usage by miners, TSLA will resume Bitcoin transactions."  In other stock news, global shipping delays have gotten so bad that HD has now leased its own cargo ship (not containers, a whole ship) to begin operations in July.  This will free them from spot market capacity and rate fluctuations at the cost of large fixed costs.  Each ship will have about 10,000 or so TEU (20 ft Equiv. Units) of capacity, which is about 5,000 of the 40-ft. cargo containers.  RDS.A is also considering the sale of its stake in the largest US oil field, the Permian Basin (mostly in TX).  The sale could generate up to $10 billion. Then early today QCOM offered to buy at least a piece of Arm (computer cpu maker) if Softbank listed the company rather than sell it to NVDA. This comes as regulators appear to be leaning toward blocking the purchase of Arm by NVDA. Finally, RIDE was down hard in premarket as their CEO and CFO have resigned.

Related to the virus, new US infections continue to fall. The totals rose to 34,275,783 confirmed cases and deaths are now at 614,007. These numbers are now under-reported again as some states (mostly Southern) have decided to stop reporting data on a daily basis. Nonetheless, on the data we do have, the number of new cases is falling again and are back down to an average of 13,516 new cases per day (the lowest number since March 2020). Deaths are also falling, just more slowly, but are now down to 383 per day (again, the lowest number since March 2020). The first US cruise ship to resume operation had an ominous reopening. After the 7-day cruise in the Caribbean, 2 of the 500 passengers tested positive.
Globally, the numbers rose to 176,767,238 confirmed cases and the confirmed deaths are now at 3,820,602 deaths.  The trends are better again as we have seen a slowing in the rate of increase now that India has passed its peaked.  The world's average new cases are falling quickly now, but remain at 375,431 new cases per day.  Mortality, which lags, is also falling, but remains at 9,063 new deaths per day.  
Overnight, Asian markets were mixed, but lean slightly green.  Japan (+0.74%) leads gainers while Shenzhen (-0.62%) and Shanghai (-0.58%) pace the losses.  However, the vast majority of Asian exchanges made slight moves either direct, with more on the green side.  In Europe, equities are green across the board.  The FTSE (+0.33%) leads the major exchanges with the DAX and CAC both at +0.17% so far this morning.  As of 7:30 am, US Futures are pointing to very slightly green open.  The DIA is implying a -0.04% open, the SPY is implying +0.06% open, and the QQQ is implying a small gap higher of +0.32% at this hour.

There is no major economic news scheduled for Monday.  There are also no major earnings reports on the day.   
It looks like the bulls are continuing a push in the high-tech names as the QQQ is testing all-time highs in the premarket. However, both large-cap indices are much more muted and still struggling with resistance (the SPY to pull away after breaking through and the DIA to get back to a retest). In the commodity space, dollar strength is going to give a headwind as overnight trading saw Gold down 1.2%, Wheat down 2.7%, but Oil is up 0.60%. Again, folks are looking ahead to the Fed meeting this week (where many are expecting at least more hawkish language, if not actual policy changes).
Follow the trend (the one appropriate for your trading horizon) and respect support and resistance levels. However, don't just assume those levels will hold...they are all breached eventually. Beyond that, keep locking in profits as soon as you achieve your trade goals and maintain discipline by following your trading rules. Remember that consistency is the key to long-term trading success. So, keep hitting those singles and doubles.
Ed
Swing Trade Ideas for your consideration and watchlist: No trade ideas today. You can find Rick's review of tickers on his YouTube Channel here. Trade your plan, take profits along the way, and smart. Also, remember to check for impending earnings reports. Finally, remember that any tickers we mention and talk about in the trading room are not recommendations to buy or sell.

🎯 Mike Probst: Rick, Got CTL off the scanner today. Already up 30%. Love it.
🎯 Dick Carp: the scanner paid for the year with HES-thank you
🎯 Arnoldo Bolanos: LTA scanner really works $$, thanks Ed.
🎯 Bob S: LTA is incredible…. I use it … would not trade without it
🎯 Malcolm .: Posted in room 2, @Rick... I used the LTA Scanner to go through hundreds of stocks this weekend and picked out three to trade: PYPL, TGT, and ZS. Quality patterns and with my trading, up 24%, 7% and 12%.... this program is gold.
🎯 Friday 6/21/19 (10:09 am) Aaron B: Today, my account is at +190% since January. Thanks, RWO HRC Flash Malcolm Thomas Steve Ed Bob S Bob C Mike P and everyone that contributes every day. I love our job.
Hit and Run Candlesticks / Road To Wealth Youtube videos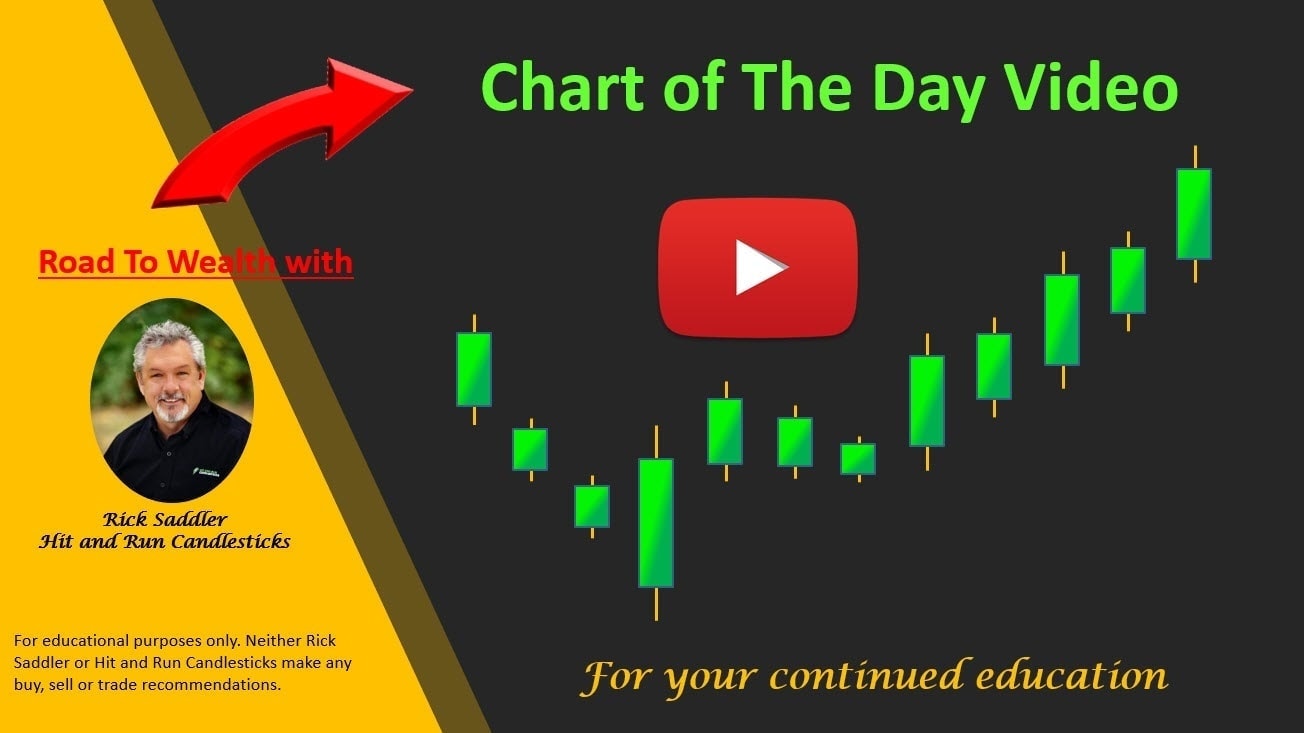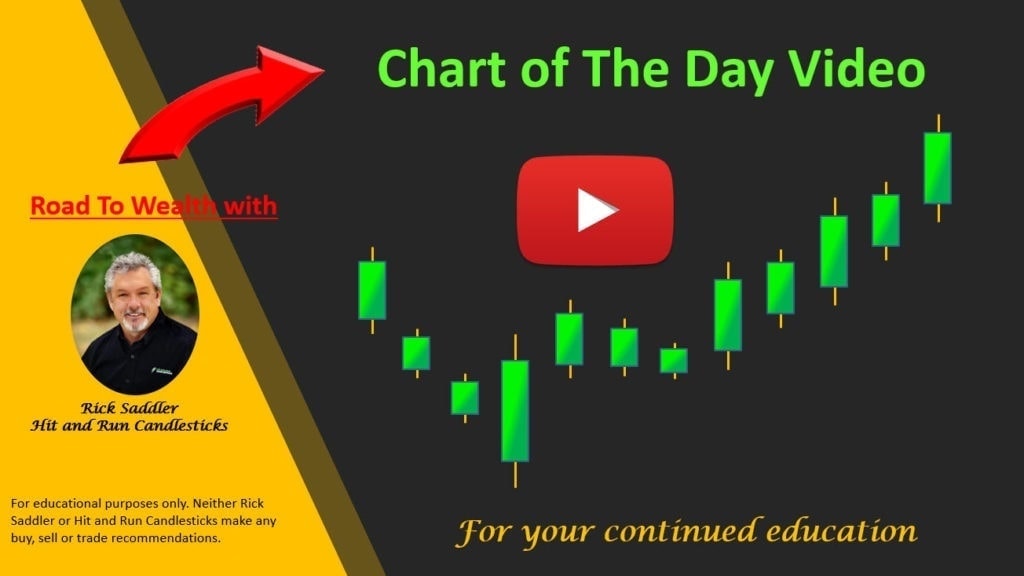 Disclosure: We do not act on all trades we mention, and not all mentions acted on the day of the mention. All trades we mention are for your consideration only.




Free YouTube Education • Subscription Plans • Private 2-Hour Coaching
DISCLAIMER: Investing / Trading involves significant financial risk and is not suitable for everyone. No communication from Hit and Run Candlesticks Inc, its affiliates or representatives is not financial or trading advice. All information provided by Hit and Run Candlesticks Inc, its affiliates and representatives are intended for educational purposes only. You are advised to test any new trading approach before implementing it. Past performance does not guarantee future results. Terms of Service