Markets opened up just on the South side of flat and the bulls were in-charge the rest of the day on a slow, protracted rally that closed near the highs.  This reversed the 2-day losing streak and left us with Bullish Engulfing candles in the SPY, DIA, and QQQ.  On the day, the SPY and DIA both gained 0.92% and the QQQ gained 0.86%.  The VXX fell over 5% to 9.84 and T2122 shot back up well into the overbought territory at 92.89.  10-year bond yields fell again to 1.554% and Oil (WTI) fell over 2.5% to $61.08/barrel.
In follow-up to the Archegos fund over-leverage collapse, Credit Suisse (one of the major lenders allowing Archegos to lever up) reported a $275 million loss for the quarter and expects to take another $650 million hit next quarter from the same event.  In related news, the SEC has begun an investigation of US funds regarding leverage disclosures and both the House and Senate Banking Committees have begun research into large US banks that fund such derivative leverage.  This will include testimony from the CEOs of JPM, BAC, C, WFC, GS, and MS in late May.
Commodity prices are spiking recently. Interestingly, not so much for commodity input prices. For example, raw wood (logs) have not gone up, but cut lumber prices have gone through the roof. Regardless, so far this earnings season, most of the major companies reporting have been saying they now have "pricing power." (Meaning they feel public expectations are going to allow them to increase prices to improve profits in quarters to come.)  This includes KO, PG, CLX, etc.  CNBC had a couple of analysts on air last night saying they expect AMZN will also have that pricing power and is likely to raise prices to increase profit soon.  If they do so, that trend will almost immediately be followed by WMT, TGT, and other retailers.

Related to the virus, US infections are rising again after plateauing at a level above the fall level.  The totals have risen to 32,602,051 confirmed cases and deaths are now at 583,330.  The number of new cases has ticked higher again and are back above the peak of last summer to an average of 65,239 new cases per day.  However, deaths are just starting to plateau again, now at 736 per day.  The White House announced that we have now exceeded 200 million vaccination jabs given accounting for more than 51.5% of adults having one jab.  In fact, the CDC says 26% of the entire population is now fully vaccinated.
Globally, the numbers rose to 144,561,695 confirmed cases and the confirmed deaths are now at 3,074,781 deaths.  The trends have reversed and are now trending toward trouble again as we have seen significant upticks recently.  The world's average new cases continue to rise and are now at an all-time peak and with 799,520 new cases per day.  Mortality, which lags, is also rising sharply again at 12,258 new deaths per day. India reported a new record number of cases (surpassing the worst day in the US) with nearly 315,000 new cases. 
Overnight, Asian markets were mixed be mostly green.  Japan (+2.38%) was an outlier to the upside, but most exchanges in the region reported modest gains.  Exceptions included Thailand (-0.75%), Taiwan (-0.61%), and Shanghai (-0.23%).   In Europe, so far today, with the exception of Russia just on the red side of flat, markets are green across the board.  The FTSE (+0.07%) is flat, while the DAX (+0.44%) and CAC (+0.63%) are up as of mid-day.  At 7:30 am, US Futures are pointing to an open on the red side of flat, albeit before the Weekly Jobless Claims are released.

The only major economic news scheduled for Thursday are those Weekly Jobless Claims (8:30 am) and Mar. Existing Home Sales (10 am).  Major earnings reports on the day include ALK, ALLE, AAL, AEP, T, BIIB, BX, CLF, DHI, DHR, DOW, FAF, FCX, GPC, HCA, HBAN, IQV, NUE, ODFL, ORI, PNR, POOL, DGX, RS, SAP, SNA, SON, LUV, TAL, TSCO, TPH, UNP, VLO, and WSO all before the open.  Then after the close, CSL, CE, FE, INTC, MAT, STX, AKX, SNAP, and SIVB report.
Even with the bulls stepping back into the market Wednesday, there has not been a lot of energy in markets this week. Markets are back to approaching the recent all-time highs and are extended again on a modest move. So, just as I warned of getting all-in on the short side yesterday, I think we need to be careful getting giddy on the long side today. Fear remains extremely low in an extended market. So, the risk of a more significant and abrupt relief pullback remains.
Remember, you don't have to jump in or jump out. Maybe dipping a toe or starting small is a more reasonable approach to this market at this point. Fight the FOMO. Follow the trend, do not predict reversals, but also avoid chasing trades you have missed. Respect support and resistance. Keep taking your profits off the table when you can and maintain your discipline. Stay on the right side of the market trend and follow those trading rules. As we know, consistency is the key to long-term trading success.
Ed
Swing Trade Ideas for your consideration and watchlist: FSR, GLW, HPQ, LULU. You can find Rick's review of tickers on his YouTube Channel here. Trade your plan, take profits along the way, and smart. Also, remember to check for impending earnings reports. Finally, remember that any tickers we mention and talk about in the trading room are not recommendations to buy or sell.

🎯 Mike Probst: Rick, Got CTL off the scanner today. Already up 30%. Love it.
🎯 Dick Carp: the scanner paid for the year with HES-thank you
🎯 Arnoldo Bolanos: LTA scanner really works $$, thanks Ed.
🎯 Bob S: LTA is incredible…. I use it … would not trade without it
🎯 Malcolm .: Posted in room 2, @Rick... I used the LTA Scanner to go through hundreds of stocks this weekend and picked out three to trade: PYPL, TGT, and ZS. Quality patterns and with my trading, up 24%, 7% and 12%.... this program is gold.
🎯 Friday 6/21/19 (10:09 am) Aaron B: Today, my account is at +190% since January. Thanks, RWO HRC Flash Malcolm Thomas Steve Ed Bob S Bob C Mike P and everyone that contributes every day. I love our job.
Hit and Run Candlesticks / Road To Wealth Youtube videos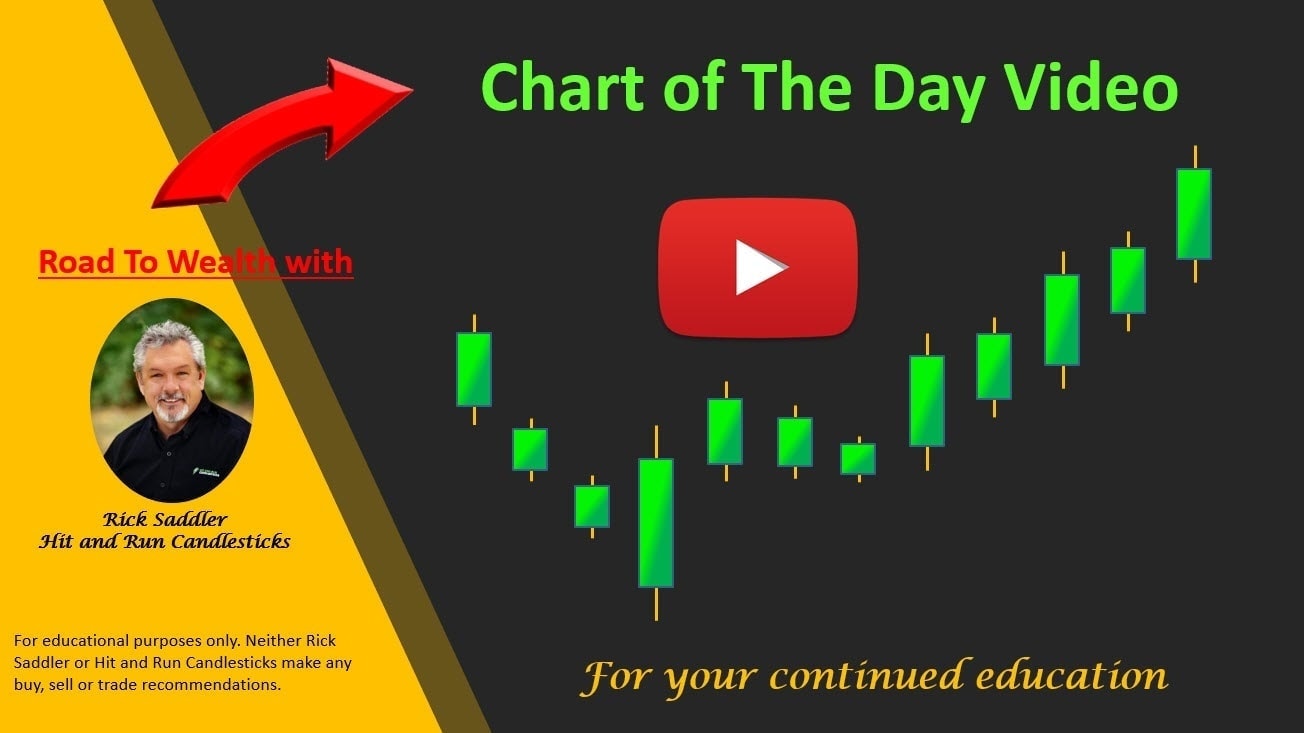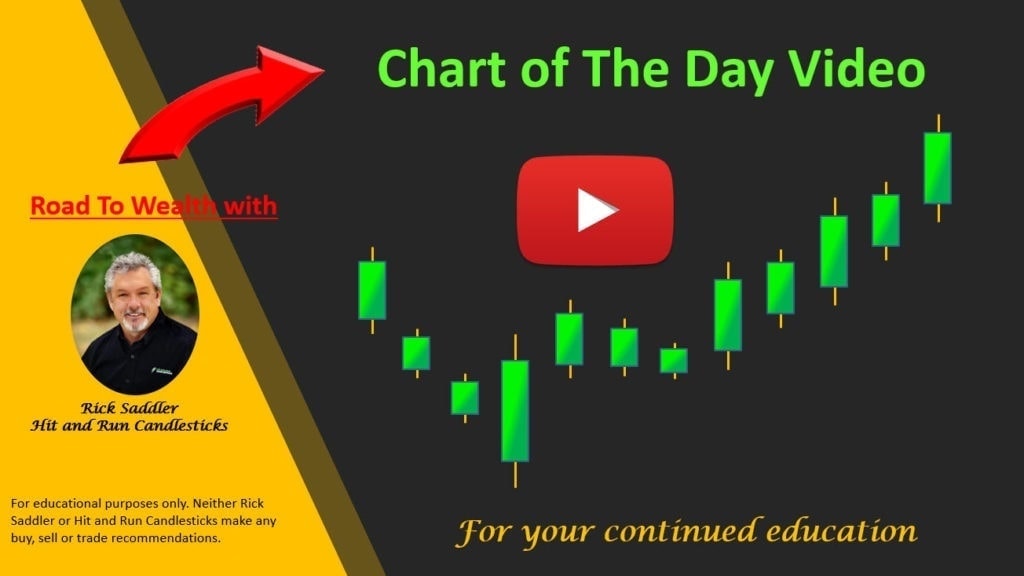 Disclosure: We do not act on all trades we mention, and not all mentions acted on the day of the mention. All trades we mention are for your consideration only.




Free YouTube Education • Subscription Plans • Private 2-Hour Coaching
DISCLAIMER: Investing / Trading involves significant financial risk and is not suitable for everyone. No communication from Hit and Run Candlesticks Inc, its affiliates or representatives is not financial or trading advice. All information provided by Hit and Run Candlesticks Inc, its affiliates and representatives are intended for educational purposes only. You are advised to test any new trading approach before implementing it. Past performance does not guarantee future results. Terms of Service