Friday was an up-and-down day, more or less within the range of the opening gap-up, until a late-day rally closed markets near their highs…at least in the SPY.  Again, the SPY closed at an all-time high.  Meanwhile, both the DIA and QQQ printed another gap-up Spinning Top type indecisive candle.  On the day, SPY gained 0.64%, DIA was up 0.52%, and QQQ was up 0.58%.  The VXX was flat at 25.79 and the T2122 4-week New High/Low Ratio rose back into the overbought territory at 86.88.  10-year bond yields fell to 0.724% and Oil (WTI) was flat at $42.98/barrel.
Friday evening the IRS issued guidelines on the Payroll Tax deferral.  Those guidelines say the taxes must be paid, by employers, by April 30.  So, it puts the responsibility to collect deferred taxes on the employers. Normal Payroll Tax Withholding will resume on January 1 and it will then be up to the businesses to either pay the deferred tax from company funds or to otherwise get the money back from the employees whose taxes went uncollected for 4 months. This may dramatically mute or eliminate the impact of the President's scheme to get a short-term boost to consumer spending as companies may not want to take on the risk of being on the hook for taxes the employee is unwilling or unable to repay.
On Saturday it was reported that WMT has teamed up with MSFT to jointly bid against ORCL for the purchase of TikTok North American operations.  This was an odd move in that MSFT wanted that asset for themselves until the ORCL bid significantly raised the price…and also because WMT is not in the social media business.  Another 11th-hour bid was also made by investment firm Centricus. Then Sunday, the next shoe fell in the US-China trade war. China tightened its laws and now the sale of those North American operations (by Chinese company Byte Dance) will require the approval of the Chinese government.  In fact, it is reported that China's approval may be needed even for negotiations to continue.  All this while a Trump-imposed deadline for the sale approaches.

On Sunday, Bloomberg reported that China's biggest banks have reported the largest profit decline in over a decade as loan defaults are weighing on profitability.  The four largest Chinese banks (all Hong Kong Listed) reported loan loss provision increases of up to 97%.  As a result, the stocks of those banks are trading at less than half of book value.  This is only relevant in that many analysts see the Chinese economy as leading the US economy by about a quarter in pandemic impact owing to the relative lateness of the US response (shutdown) versus the Chinese shutdown.  So, this could theoretically offer some forecast for major US banks in the coming quarter.
On the virus front, in the US, the numbers show we now have 6,175,008 confirmed cases and 187,227 deaths.  New cases reported fell dramatically (as has been the norm) on the weekend.  However, 21 states (mostly Midwestern) are seeing case growth of 5% or more on the 7-day average this week.  The US also saw its first confirmed case of reinfection as DNA test show a 25-year-old Nevada man was hospitalized and then tested positive in mid-April.  He then got better and had two negative tests at the end of April.  However, he was hospitalized again in late May and tested positive again.  (It took almost 3 months for DNA analysis to prove it was multiple infections and not the same one.)
Globally, the numbers rose to 25,416,064 confirmed cases and 851,099 deaths. On Sunday, India reported a new record high (passing the US' worst day by 1,500) with 78,761 new confirmed cases.  It took 6 months for the mega-population country to reach 1 million cases and 3 weeks to then reach 2 million. Despite this, as régimes are wont to do, India is pressing ahead with reopening measures.  Japan and South Korea also report increasing outbreaks, but their crises are measured in hundreds instead of tens of thousands per day.

Overnight, Asian markets were solidly in the red, with Japan being the only market to make it into the green (possibly on Berkshire buying a stake in Japan's 5 largest trading firms).  China was down less than half a percent, but South Korea, Hong Kong, Taiwan, and most of the smaller markets were down well over 1% on the day.  Exactly the opposite is true in Europe, where only the holiday-closed FTSE did not make it to the green,  Everything else is well into positive territory, though none of them have reached +1.00% as of mid-day.   In the US, at 7:30 am, the futures are pointing to a modestly higher open across the board with moves of 2-3-tenths of a percent implied now.  
The only major economic news for Monday is a Fed speaker (Clarida at 9 am).  There are also no major earnings reports on the day.
Markets continue to be extended from their trendlines, but there is no doubting those trends are bullish…and there have been no bears to be seen for quite some time.  The rally continues to be strong and extended (from averages), but the bears have shown no sign of having the energy to step in for quite some time.  So, don't go predicting any reversals.  Follow the trend and don't chase moves you have missed. (Another one will come along any minute.)  Stick to your rules, process, and work to consistently lock-in profits and reduce risk.
Ed
The Daily Swing Trade Ideas for today: EMR, IT, DOW, GLW, NLOK, MCHP, MNST, NWS, TGT. Trade your plan, take profits along the way, and smart. Also, remember to check for impending earnings reports. Finally, remember that any tickers we mention and talk about in the trading room are not recommendations to buy or sell.

🎯 Mike Probst: Rick, Got CTL off the scanner today. Already up 30%. Love it.
🎯 Dick Carp: the scanner paid for the year with HES-thank you
🎯 Arnoldo Bolanos: LTA scanner really works $$, thanks Ed.
🎯 Bob S: LTA is incredible…. I use it … would not trade without it
🎯 Malcolm .: Posted in room 2, @Rick... I used the LTA Scanner to go through hundreds of stocks this weekend and picked out three to trade: PYPL, TGT, and ZS. Quality patterns and with my trading, up 24%, 7% and 12%.... this program is gold.
🎯 Friday 6/21/19 (10:09 am) Aaron B: Today, my account is at +190% since January. Thanks, RWO HRC Flash Malcolm Thomas Steve Ed Bob S Bob C Mike P and everyone that contributes every day. I love our job.
Hit and Run Candlesticks / Road To Wealth Youtube videos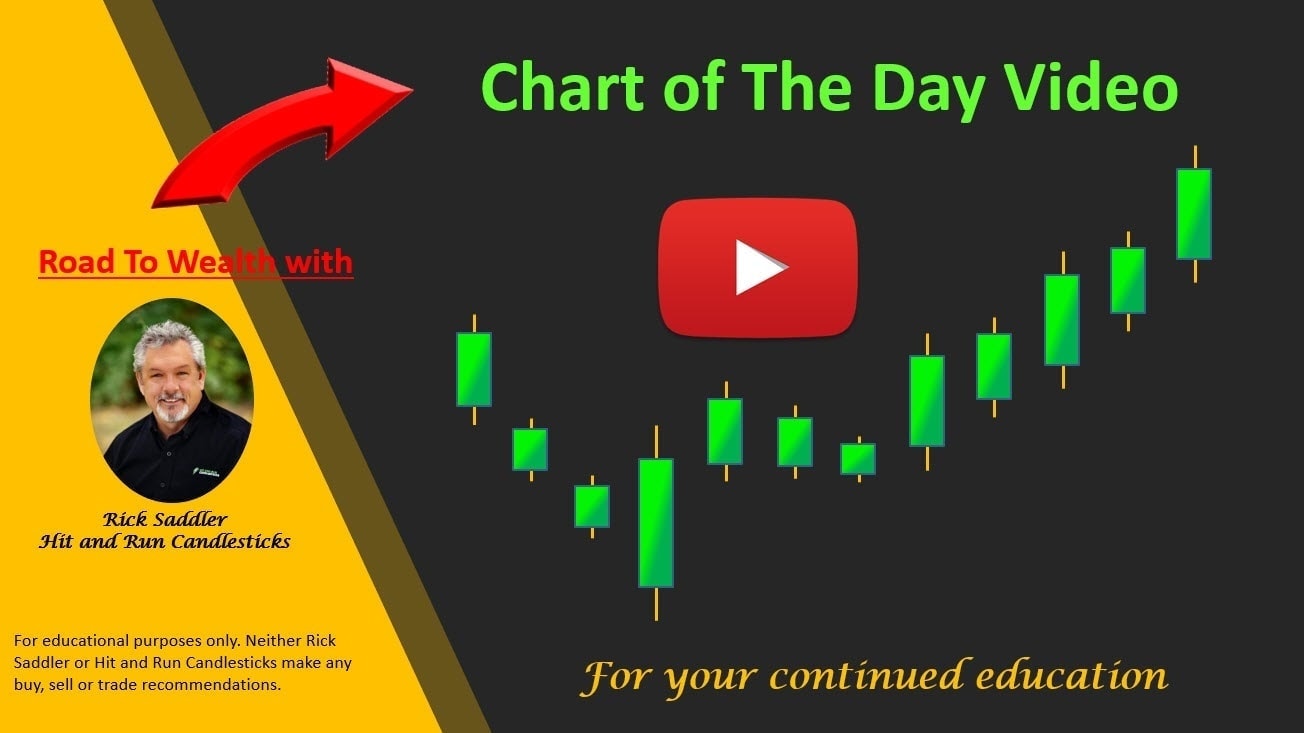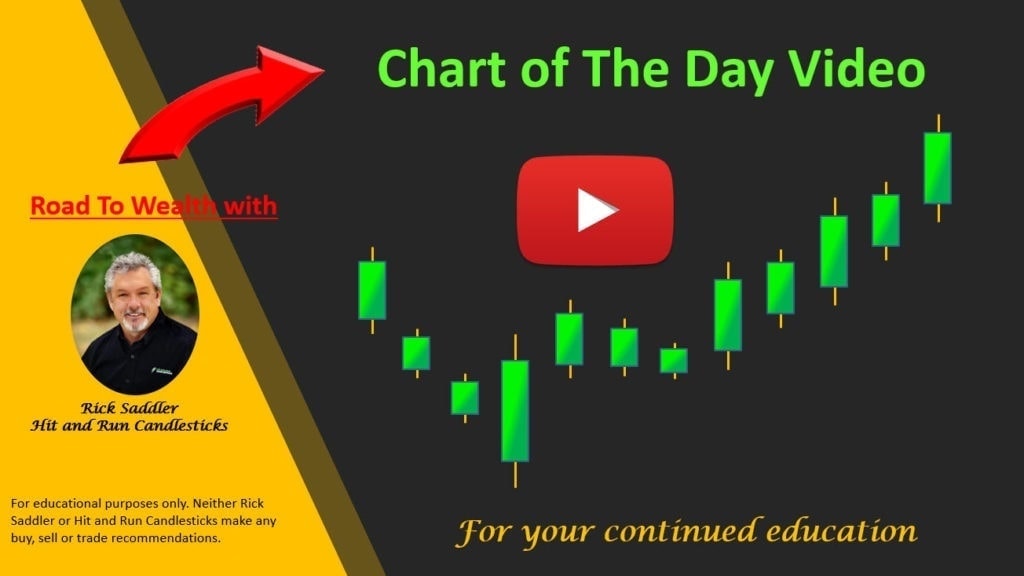 Disclosure: We do not act on all trades we mention, and not all mentions acted on the day of the mention. All trades we mention are for your consideration only.




Free YouTube Education • Subscription Plans • Private 2-Hour Coaching
DISCLAIMER: Investing / Trading involves significant financial risk and is not suitable for everyone. No communication from Hit and Run Candlesticks Inc, its affiliates or representatives is not financial or trading advice. All information provided by Hit and Run Candlesticks Inc, its affiliates and representatives are intended for educational purposes only. You are advised to test any new trading approach before implementing it. Past performance does not guarantee future results. Terms of Service