Economic data was mixed in the premarket Thursday.  Jobless Claims came in very slightly below expected and the July Trade Balance improved a bit.  However, nonfarm productivity for Q2 came in three-tenths of a percent lower than expected.  Markets seemed to like the news as stocks opened a third of a percent higher.  At that point, the large-cap indices ground sideways in a tight range until 1 pm, while the QQQ sold off steadily until 2 pm.  There was market-wide selling from 1-2 pm and then a very late rally into the close.  This left the SPY and DIA as indecisive Doji and the QQQ as a gap-up black candle with a significant lower wick (also indecisive).  On the day, SPY gained 0.32% (to a new all-time high close), DIA gained o.38%, and QQQ lost 0.05%.  The VXX fell to 24.77 and T2122 rose slightly, further into the overbought territory at 89.38.  10-year bond yields fell to 1.287% and Oil (WTI) was up 1.6% to $69.72/barrel.
During the afternoon, F announced that its August sales had declined by over 33% due to the global chip shortage.  This was its worst month since June 2020 at the height of the pandemic shutdown.  Worst of all, August is historically one of the strongest car sales months.  For reference, US car dealers have 942k cars in inventory now compared to an average inventory of 3 million cars before the pandemic.  This chip shortage is quite obviously a problem across the auto (and other) industry, not just for F. 
A new study reported by Bloomberg says that more than 1 billion Asians will join the middle class by 2030.  This includes 76 million in Indonesia and even 24 million of that billion being in the US.  However, 75% of the number will be located in China and India.  The same study said that the changing demographics will lead to middle class shrinking in countries like Japan, Western Europe, and the US.  Obviously, this shift will impact corporations across the globe. In possibly related news CNBC reports that Chinese stock investing volumes continue to surge, despite recent government crackdowns on the Chinese Tech Giants. CNBC says that the average daily volume has held steady above $154 billion per day.

After the close, news came that the Democratic $3.5 billion budget bill is running into infighting problems.  Essentially Democratic Senator Manchin asked his party to "pause" the budget while both he and another Democratic Senator also said they will not support a budget anywhere near that size.  On the other side of the same party, progressives will not support a budget much smaller.  This puts the President's domestic agenda at risk and may also imperil the $1 Trillion Infrastructure Bill that Democrats have been trying to bundle as a pair with the Budget Bill.
Overnight, Asian markets were mixed, with a widespread on the bullish side.  Japan (+2.05%) surged as current PM Suga dropped out of his governing party's leadership race.  Taiwan (+1.14%), Indonesia (+0.80%), and South Korea (+0.79%) were the real leaders to the upside.  Meanwhile, Hong Kong (-0.72%) and Shenzhen (-0.68%) paced to the downside.  In Europe, markets are also mixed but lean heavily toward the red as they wait on US data as a guide.  The FTSE (+0.23%) and DAX (+0.14%) are outliers, but the CAC (-0.42%) is typical of the broader continent.  As of 7:30 am, US Futures are pointing toward an open just on the green side of flat an hour ahead of the August Payroll Data.  The DIA is implying a +0.16% open, the SPY implying a +0.18% open, and the QQQ implying a +0.12% open at the moment.  10-year bond yields and Oil (WTI) are also up slightly in early trading.
The major economic news scheduled for release on Friday includes Aug. Nonfarm Payrolls, Aug. Avg. Hourly Earnings, Aug. Participation Rate, and Aug. Unemployment Rate (all at 8:30 am), Aug. Service PMI (9:45 am), and ISM Non-Mfg. PMI (10 am).  MAKE NOTE: we have a 3-day weekend ahead for US and Canadian markets. There are also no earnings reports scheduled for Friday or Monday.

August Payrolls data are very likely to call the tune today. However the Payroll data is interpreted by the traders, this is likely to be reinforced by mid-morning PMI data as Mr. Market begins to look ahead a couple of weeks to the Fed meeting. With that said, we do have an upcoming 3-day weekend, which many traders may try to stretch. So, be ready for early volatility with the potential for volume to begin drying up at some point mid-day.
Concentrate on the process and on managing those things that you can control, while not worrying too much about the things you can't control. Good trading rules and discipline is what separates long-term success from failure in trading. As always, manage your existing trades before you go chasing any new ones. However, above all, consistently take profits when you have them. Simply don't let greed turn your winners into losers.
Ed
Swing Trade Ideas for your consideration and watchlist: FGEN, SKLZ, PDD, MMAT, BIDU, IQ, STEM, BILL, JMIA, LOW, AG, MGM, WYNN, RIG, CLOV, KR, SPT. You can find Rick's review of tickers on his YouTube Channel here. Trade your plan, take profits along the way, and smart. Also, remember to check for impending earnings reports. Finally, remember that any tickers we mention and talk about in the trading room are not recommendations to buy or sell.

🎯 Mike Probst: Rick, Got CTL off the scanner today. Already up 30%. Love it.
🎯 Dick Carp: the scanner paid for the year with HES-thank you
🎯 Arnoldo Bolanos: LTA scanner really works $$, thanks Ed.
🎯 Bob S: LTA is incredible…. I use it … would not trade without it
🎯 Malcolm .: Posted in room 2, @Rick... I used the LTA Scanner to go through hundreds of stocks this weekend and picked out three to trade: PYPL, TGT, and ZS. Quality patterns and with my trading, up 24%, 7% and 12%.... this program is gold.
🎯 Friday 6/21/19 (10:09 am) Aaron B: Today, my account is at +190% since January. Thanks, RWO HRC Flash Malcolm Thomas Steve Ed Bob S Bob C Mike P and everyone that contributes every day. I love our job.
Hit and Run Candlesticks / Road To Wealth Youtube videos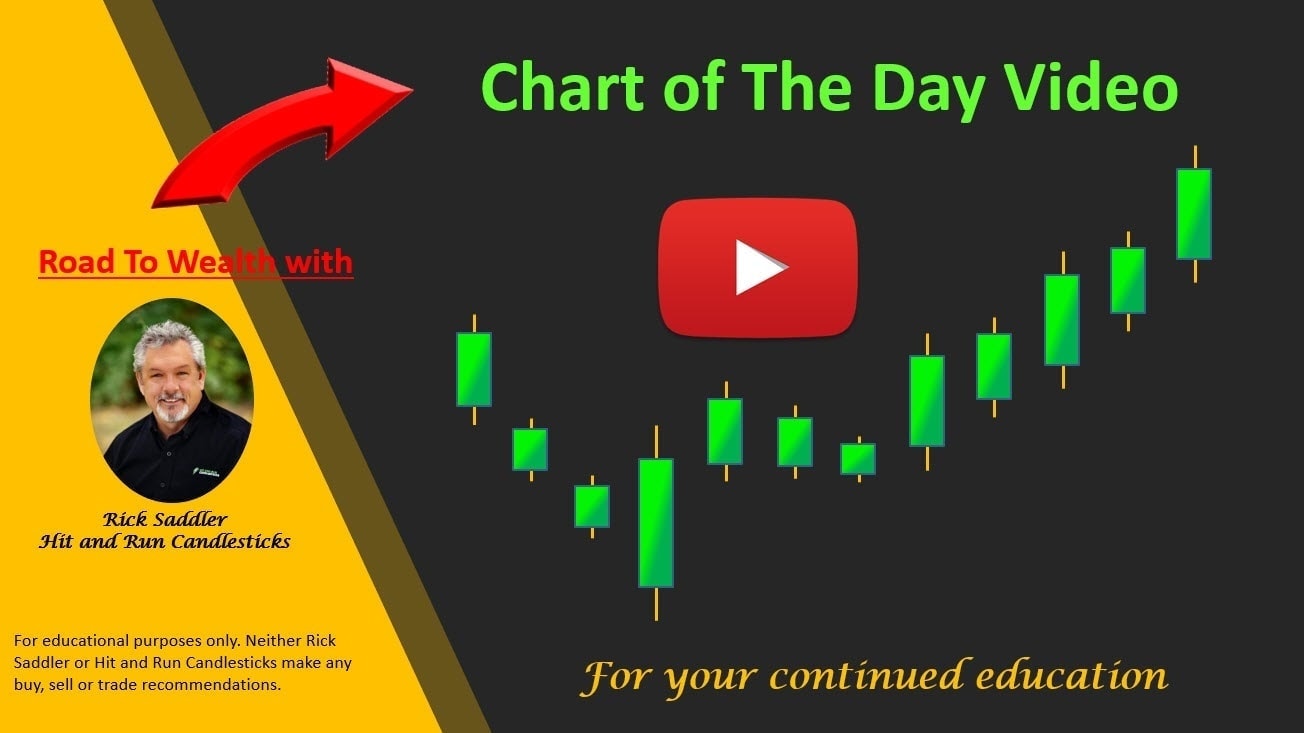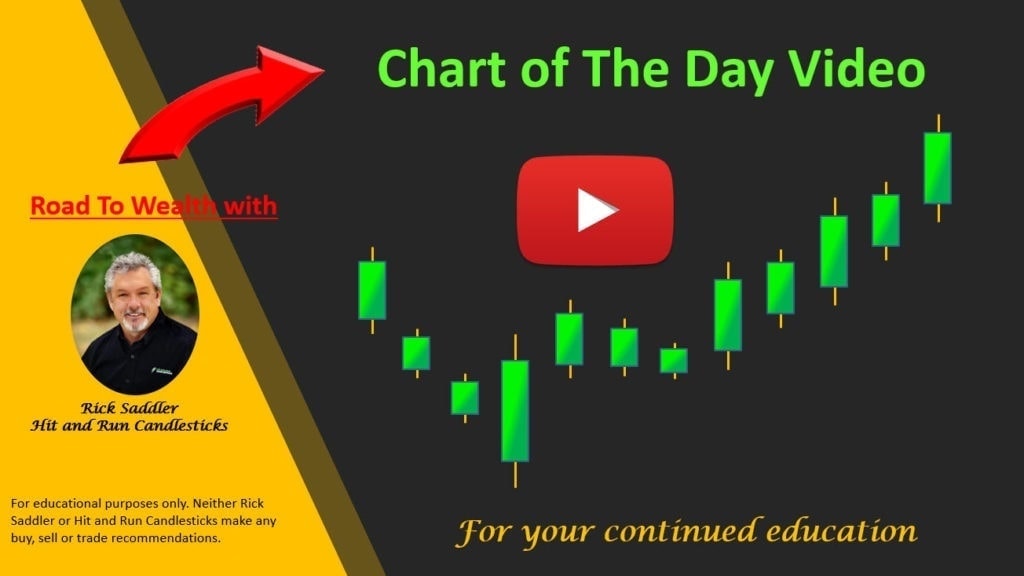 Disclosure: We do not act on all trades we mention, and not all mentions acted on the day of the mention. All trades we mention are for your consideration only.




Free YouTube Education • Subscription Plans • Private 2-Hour Coaching
DISCLAIMER: Investing / Trading involves significant financial risk and is not suitable for everyone. No communication from Hit and Run Candlesticks Inc, its affiliates or representatives is not financial or trading advice. All information provided by Hit and Run Candlesticks Inc, its affiliates and representatives are intended for educational purposes only. You are advised to test any new trading approach before implementing it. Past performance does not guarantee future results. Terms of Service