Markets gapped down slightly and for the first time in months, the bears roared all day. This gave us the worst session since early June.  However, despite the ugly black candles, all three major indices did close up off the lows.  On the day, QQQ was down 5.07%, SPY was down 3.44%, and DIA was down 2.70%.  The VXX was up dramatically to 31.71 and T2122 dropped dramatically back to 16.67 (into the oversold territory).  10-year bond yields fell to 0.636% as money bid-up the safety trade and Oil (WTI) was off a bit to $41.28/barrel.
During the day chipmakers took a particular beating.  This came after news that China is implementing a broad range of policies aimed to develop a Chinese semiconductor industry.  While such an effort has been underway for some time, Chinese chips have always been decades behind their western counterparts. However, recently China made a bigger than expected step, significantly closing the gap with Western semiconductor performance. This seems to have given them the confidence to go all-in on a so-called third generation of chips aimed at being the equal of NVDA, AMD INTC, AVGO, and QCOM products by 2025.  All those western chip stocks were down hard on the day, though it is impossible to tell what portion of their loss was due to the overall market and how much was due to this news. It might be interesting to note that all western companies actually use TSM (in Taiwan) and Samsung (in Korea) to manufacturer their chips.
On the virus front, in the US, the numbers show we now have 6,335,653 confirmed cases and 191,060 deaths.  New cases rose back to about 3,000 above the 7-day average of 42,000.  Meanwhile deaths were also a couple hundred above the average at 1,094.  JNJ reported that one of their potential vaccine candidates prevented severe illness in a small group of hamsters, but did cause side effects such as weight loss.  This is the same candidate JNJ will begin a Phase 3 human testing program on later this month.

Globally, the numbers rose to 26,502,185 confirmed cases and 873,803 deaths.  The results of the Russian Sputnik-V Phase 1 and Phase 2 trials were published in the medical journal The Lancet today.  The results of the tests on 38 healthy subjects showed no known side-effects and produced some level of antibodies in all subjects.  Russia has faced criticism for distributing the vaccine well before the Phase 3 trials are complete, but that is exactly the plan that the US is now discussing.  Meanwhile, for the second consecutive day, India has reported over 83,000 new cases. 
Overnight, Asian markets were red across the board as traders followed the US lead.  However, it is worth noting that the Asian losses were more in the 1% range. In Europe markets are mixed with modest moves in either direction.  The FTSE and CAC are up 0.33% while the DAX is down 0.36%.  This mix is typical across remaining European bourses.  In the US, at 7:30 am, the futures are pointing to a continued bloodbath in the NASDAQ with an open down of 1.3%, but the SPY is implying a flat open and the DIA an open higher of 0.34% at this point.  It could be that markets still feel the need to punish Robinhood tech investors more, but large-cap investors are waiting on morning data before deciding a course.   
The major economic news for Friday includes August Avg. Hourly Earnings, August Non-farm Payrolls, August Unemployment Rate (all at 8:30 am).  There are no earnings reports on Friday. 

The selloff Thursday was real, but frankly, was an overdue lesson for the late money flooding into markets lately and may have more room to run.  Despite the bad day, you would be hard-pressed to say markets had truly started a downtrend or done much technical damage yet.  So, a little perspective is in order.
With that said, we are heading into a long weekend, a lot of the big money has already checked out for a holiday and there is some major Payroll data this morning.  This all just says we are likely to see more volatility, may see some follow-through, and even if we do, it's not the end of the world.
Lighten-up in front of a long politics-laden weekend or at least hedge your positions to an appropriate level. Don't forget to take a paycheck...those barbeque burgers and brats aren't going to pay for themselves. However, as always, follow the trend for your trading timeframe, stick to your rules, and always lock-in those profits as you go. Have a great long weekend.
Ed
No new trade ideas for Friday. Enjoy your long weekend. Trade your plan, take profits along the way, and smart. Also, remember to check for impending earnings reports. Finally, remember that any tickers we mention and talk about in the trading room are not recommendations to buy or sell.

🎯 Mike Probst: Rick, Got CTL off the scanner today. Already up 30%. Love it.
🎯 Dick Carp: the scanner paid for the year with HES-thank you
🎯 Arnoldo Bolanos: LTA scanner really works $$, thanks Ed.
🎯 Bob S: LTA is incredible…. I use it … would not trade without it
🎯 Malcolm .: Posted in room 2, @Rick... I used the LTA Scanner to go through hundreds of stocks this weekend and picked out three to trade: PYPL, TGT, and ZS. Quality patterns and with my trading, up 24%, 7% and 12%.... this program is gold.
🎯 Friday 6/21/19 (10:09 am) Aaron B: Today, my account is at +190% since January. Thanks, RWO HRC Flash Malcolm Thomas Steve Ed Bob S Bob C Mike P and everyone that contributes every day. I love our job.
Hit and Run Candlesticks / Road To Wealth Youtube videos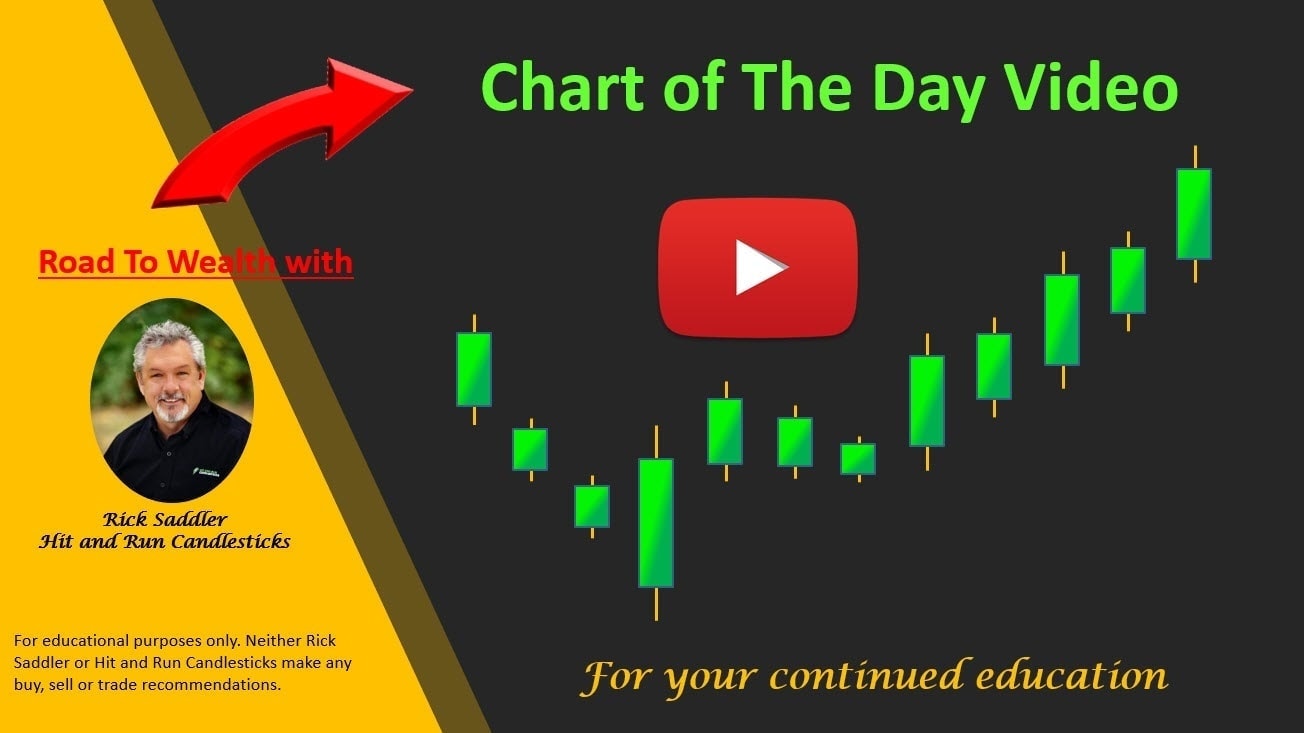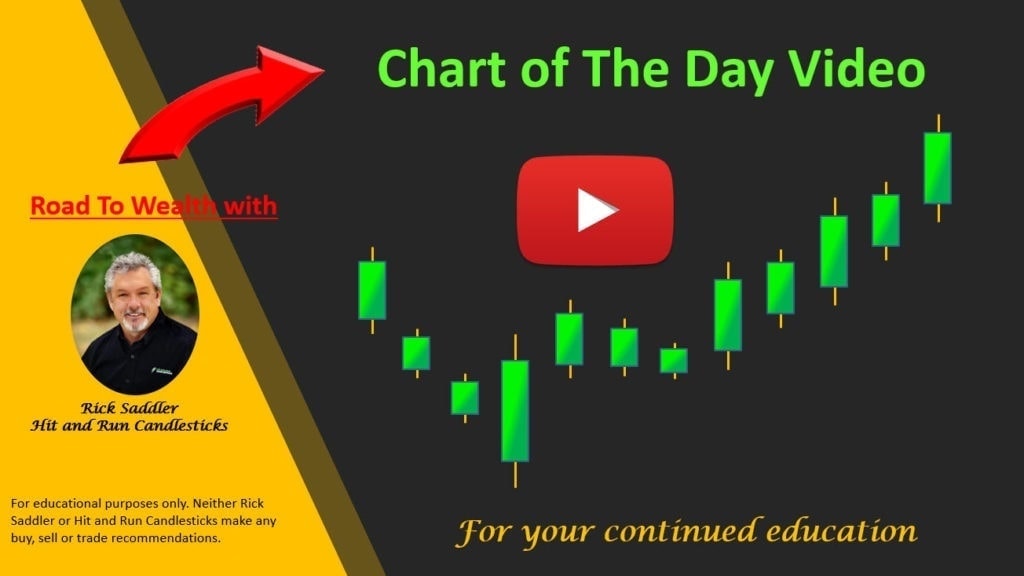 Disclosure: We do not act on all trades we mention, and not all mentions acted on the day of the mention. All trades we mention are for your consideration only.




Free YouTube Education • Subscription Plans • Private 2-Hour Coaching
DISCLAIMER: Investing / Trading involves significant financial risk and is not suitable for everyone. No communication from Hit and Run Candlesticks Inc, its affiliates or representatives is not financial or trading advice. All information provided by Hit and Run Candlesticks Inc, its affiliates and representatives are intended for educational purposes only. You are advised to test any new trading approach before implementing it. Past performance does not guarantee future results. Terms of Service