Markets opened flat on Tuesday and then ground sideways the rest of the day with a slight bearish direction.  This left all 3 major indices in Doji-type candles.  On the day the SPY lost 0.06%, DIA lost 0.25%, and QQQ lost 0.07%.  The VXX was flat at 10.77 and T2122 also held ground deep in the overbought territory at 95.57.  10-year bond yields fell significantly to 1.658% during the day and Oil (WTI) gained almost 1.5% to $59.46/barrel.
After hours, LUV called back pilots to prepare for what they expect to be a very busy summer travel schedule.  AMZN CEO Jeff Bezos also released a statement saying that he supports a bold infrastructure investment and the raising of the corporate tax rate.  However, he stopped short of endorsing President Biden's specific infrastructure plan or Biden's proposed corporate tax hike to pay for the plan. (It is worth noting that AMZN paid zero in federal income taxes for 2 years and then only paid $162 million last year on $386 billion in revenue…four one-hundredths of a single percent.)
Bloomberg reported that commodity shipping rates have jumped over 50% so far this year.  This includes shipping for various grains, steel, coal, and other dry goods.  As of a couple weeks ago, prices were nearing the all-time highs that preceded the pandemic crash in March of 2020.  In other strong economic news, JPM Chair Dimon issued a shareholder letter this morning that said he expects strong economic growth to easily continue into 2023.  He also said that while stock valuations are quite high, the multi-year boom we are entering may justify those stock prices.

Related to the virus, US infections are rising again after plateauing at a level above the fall level.  The totals have risen to 31,560,438 confirmed cases and deaths are now at 570,260.  The number of new cases has ticked higher again to an average of 65,582 new cases per day.  However, new deaths are trending down again, now at 820 per day.  The CDC announced that at least 80% of teachers, school staff, and childcare workers have now gotten at least one dose of vaccine.  This came the same day the White House announced that 150 million vaccine doses have been dispensed in the first 75 days of the administration.  In addition, as mentioned yesterday, President Biden has moved the deadline forward by two weeks, requiring states to offer vaccine to all US adults by April 19.
Globally, the numbers rose to 133,136,691 confirmed cases and the confirmed deaths are now at 2,889,245 deaths.  The trends have reversed and are now trending toward trouble again as we have seen significant upticks recently.  The world's average new cases are rising again (about 10,000 per day) and are now at 599,421 per day.  Mortality, which lags, held roughly steady at 9,988 new deaths per day. In South America, Brazil recorded its deadliest day of the pandemic on Tuesday, with 4,195 deaths.  Argentina also recorded the highest number of new cases since the pandemic started.  Elsewhere, there is better news as Sough Korea approved the JNJ vaccine, Russia gave Pakistan 150,000 doses of the Sputnik V vaccine, and the first patients in the UK have started to receive the newly approved MRNA vaccine.
Overnight, Asian markets were mixed again.  Thailand (-1.46%), Hong Kong (-0.91%), and Shenzhen (-0.74%) were the major losers on the day.  Meanwhile, Malaysia (+1.37%), India (+0.92%), and New Zealand (+0.70%) led gainers.  The rest of the region put in modest moves in either direction.  In Europe, we see a similar picture at this point in the day, again on modest moves.  The FTSE (+0.80%) is an outlier to the upside, with the DAX (-0.05%) and CAC (+0.10%) being much more typical of the continent.  As of 7:30 am, US Futures are pointing to a flat open.  The DIA is implying a +0.03% open, the SPY implying a +0.04% open, and the QQQ implying a +0.03% open at this hour.

The major economic news scheduled for Wednesday is limited to Imports / Exports and Fed. Trade Balance (both at 8am), Crude Oil Inventories (10:30 am), and FOMC Meeting Minutes (2 pm).  Major earnings reports are limited to LW, MSM, RPM, and SCHN before the open.  There are no major reports scheduled after the close.
Overnight trading was mixed and flat following Tuesday (which was the least volatile day so far this year). Bond yield rose slightly (10-year up to 1.66%) and Oil gained a percent again overnight, implying slightly more inflation expectation. However, there was no major move that would signal strength from the bulls or bears. It may just be that Mr. Market needs to catch his breath after running "too far too fast." Or maybe traders are just waiting for the next reason to run. Regardless, we remain extended, but in a strong bullish trend. So, keep an eye on volatility and don't fight the tide.
As always, keep taking trade goals (profits) off the table when you can. Stick to your trading rules, and maintain that discipline. Traders that are successful in the long run do it by continually hitting singles and doubles…not by looking to hit a grand slam every time at-bat. So, take your profits when trade goals are met, stay on the right side of the market trend, respect both support and resistance, and don't chase the moves you missed. Be sure to follow your trading rules, because consistency is the key to long-term trading success.
Ed
Swing Trade Ideas for your consideration and watchlist: No trade ideas today. You can find Rick's review of tickers on his YouTube Channel here. Trade your plan, take profits along the way, and smart. Also, remember to check for impending earnings reports. Finally, remember that any tickers we mention and talk about in the trading room are not recommendations to buy or sell.

🎯 Mike Probst: Rick, Got CTL off the scanner today. Already up 30%. Love it.
🎯 Dick Carp: the scanner paid for the year with HES-thank you
🎯 Arnoldo Bolanos: LTA scanner really works $$, thanks Ed.
🎯 Bob S: LTA is incredible…. I use it … would not trade without it
🎯 Malcolm .: Posted in room 2, @Rick… I used the LTA Scanner to go through hundreds of stocks this weekend and picked out three to trade: PYPL, TGT, and ZS. Quality patterns and with my trading, up 24%, 7% and 12%…. this program is gold.
🎯 Friday 6/21/19 (10:09 am) Aaron B: Today, my account is at +190% since January. Thanks, RWO HRC Flash Malcolm Thomas Steve Ed Bob S Bob C Mike P and everyone that contributes every day. I love our job.
Hit and Run Candlesticks / Road To Wealth Youtube videos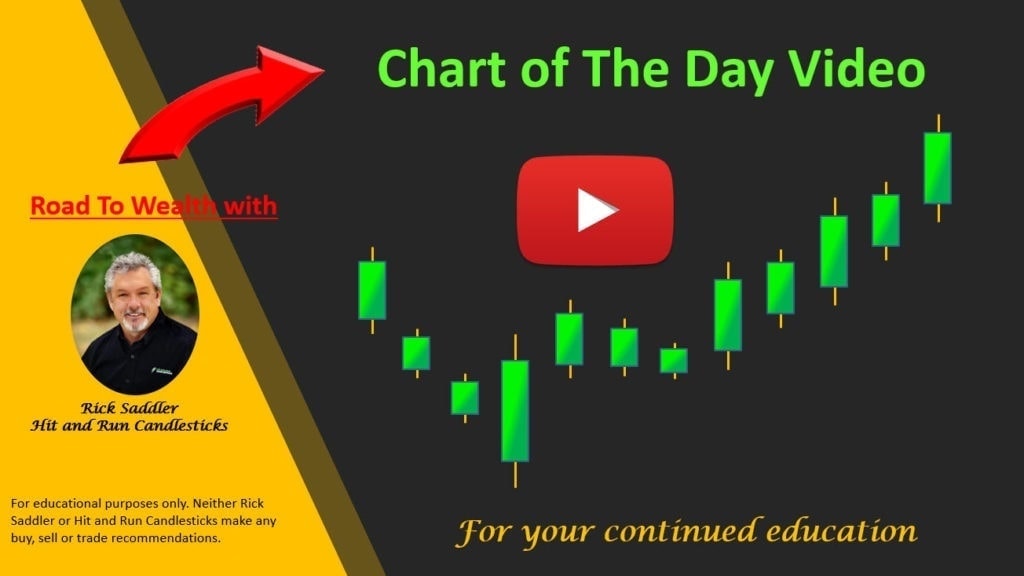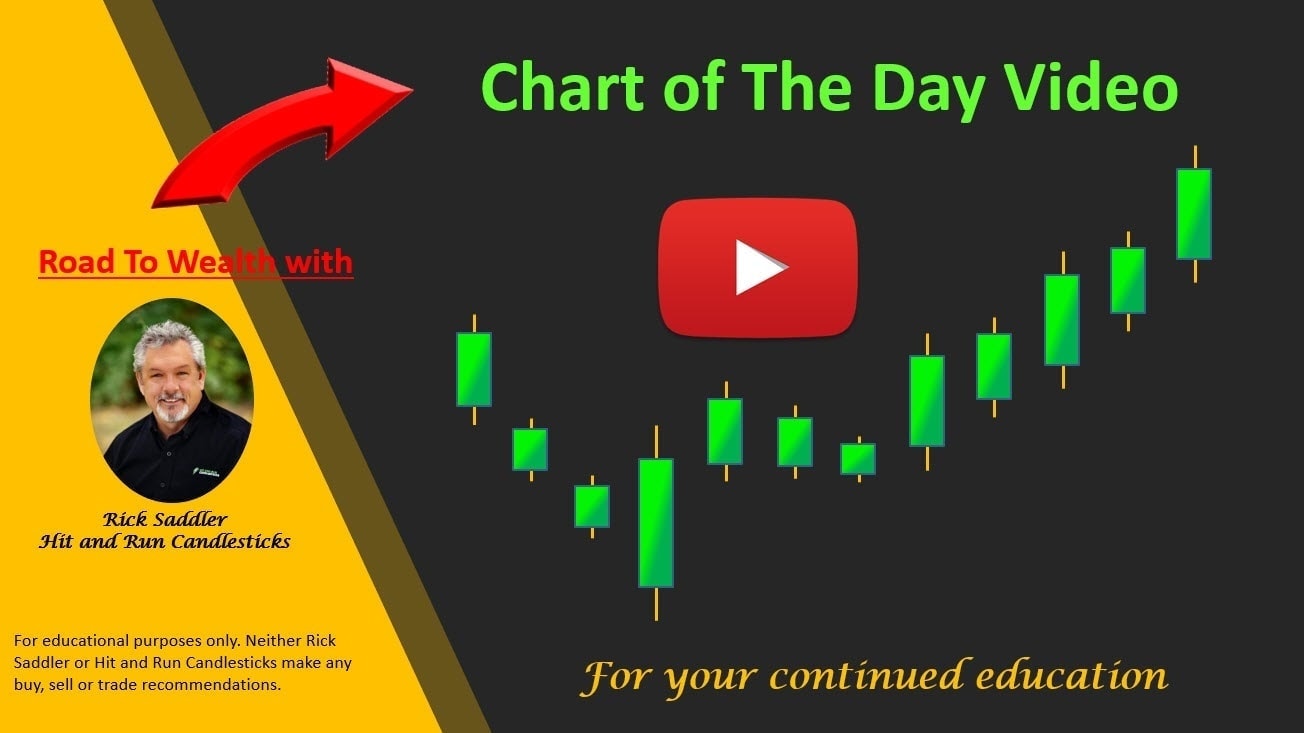 Disclosure: We do not act on all trades we mention, and not all mentions acted on the day of the mention. All trades we mention are for your consideration only.




Free YouTube Education • Subscription Plans • Private 2-Hour Coaching
DISCLAIMER: Investing / Trading involves significant financial risk and is not suitable for everyone. No communication from Hit and Run Candlesticks Inc, its affiliates or representatives is not financial or trading advice. All information provided by Hit and Run Candlesticks Inc, its affiliates and representatives are intended for educational purposes only. You are advised to test any new trading approach before implementing it. Past performance does not guarantee future results. Terms of Service