Markets gapped down 1.25% on Thursday on decreased expectations for stimulus and a much higher than expected Initial Jobless Claims.  However, the bulls spent most of the day working their way back toward the Wednesday close before taking a step back in the final 15 minutes.  On the day, the large-caps both ended flat and the NASDAQ closed down, but all 3 remain in a Bull Flag type pattern.  At the close, QQQ was down 0.67%, SPY down 0.11%, and DIA down 0.03%.  The VXX was up only slightly to 22.10 and T2122 climbed back into overbought territory at 86.39.  10-year bond yields rose to 0.734% and Oil (WTI) was flat at $41.01/barrel.
On the stimulus front, Treasury Sec. Mnuchin told reporters that the White House will no longer let funding targets over Covid-19 testing hold back a stimulus deal.  Later the president said he would raise his offer above the Administration's current $1.8 trillion, but gave no specifics.  These two developments raised hopes in the market that a deal may still get done soon.  However, after hours, Senate Majority Leader McConnell rejected the idea of any large stimulus bill passing the Senate, regardless of whether the White House backs the bill or not.  He told reporters that the $500 billion PPC bill Senate Republicans will propose and vote for next week is the right level of stimulus.
In an interesting follow-up to a story earlier this week, Robinhood confirmed that almost 2,000 of their trader's accounts were hacked from a data leak that had been sold on the dark web.  CNBC reported that E*Trade, Schwab, TDA, and others have also been hacked and the Treasury Dept. reports that the total theft through these leaks has been about $1 billion since February.  However, Robinhood is the latest and most high profile due to their notoriety on social media during the pandemic.
European Aviation regulators have declared the BA 737 Max plane fit to fly in European air space again, even before the company makes the final changes demanded by the US FAA. This is very good news for BA, which has struggled with a Public Relations nightmare over this problem plane. In other European news, UK's PM Johnson told the country to prepare for a "No Deal Brexit" (breaking of an international treaty, using WTO tarrif rates, and turmoil around a hard border in Ireland) as no progress has been made in trade negotiations.

On the virus front, in the US we now have 8,219,123 confirmed cases and 222,754 deaths.  After 66,219 new cases Thursday, the 7-day average daily new case count rose again to 54,413/day, while the lagging average of deaths remains relatively flat at 711/day.  36 states are reporting increasing new case numbers and the country as a whole has seen a 14% increase in cases in the last week.  In good news, MRNA said it may have efficacy data on the first 53 patients in its Phase 3 trial sometime in November, but will not have safety data on even those 53 until some unspecified time beyond then.
Globally, the numbers rose to 39,250,410 confirmed cases and the confirmed deaths are now at 1,104,131 deaths.  ECB President Lagarde said that economic stimulus in the form of interest rate cuts, forward guidance, and asset purchases is ready and waiting as 80% of European countries are seeing a surge in cases.  In the UK, another region of the UK moved into the highest alert level with a surge of cases, binging a lockdown to that region.  France, the Netherlands, Czech Republic, Poland, Belgium, Spain, and Russia are all sitting at a record level of new cases as the rate of spread seems to be even worse than in the US.  Analysts speculate this is because Europe is farther North than the US and may well be further into their seasonal shift indoors.
Overnight, Asian markets were mixed and saw modest moves in both directions.  Hong Kong was the biggest winner at +0.94, while South Korea was the biggest loser at -0.83%.  In Europe, markets are nearly green across the board, with the lone outlier of a red Russia.  The big 3 bourses are showing the FTSE +1.31%, DAX +0.87%, and CAC +1.49%.  Other European bourses show a more moderate positive move so far Friday. As of 7:30am, US futures are also pointing to a modestly higher open.  The DIA and SPY are both implying about a 0.25% gap up, while the QQQ is showing a 0.36% gap up at this point. 

The major economic news for Friday includes Sept. Retail Sales (8:30 am), Sept. Industrial Production (9:15 am), as well as Aug. Business Inventories and Univ. of Michigan Consumer Sentiment (both at 10 am).  Major Earnings Reports include ALLY, BK, CFG, JBHT, SLB, STT, and VFC before the open.  There are no earnings reports after the close.
Just like yesterday, the surging virus, lack of a stimulus deal, and earnings reports are likely to be the main drivers of the market today. However, news on stimulus (good, bad, and/or conflicting) may also be likely in front of the weekend news cycle. Regardless, the one thing that is sure is that political overhang and posturing are sure to add to volatility. So, continue to be careful in this market.
As always, lock-in profits whenever you can and stick to your rules. Don't chase moves you have missed, don't predict, and respect potential support and resistance.  Follow the trend and the short-term trend remains to the downside. However, the market is in a longer Bull trend and doing a Flag pattern type move despite yesterday's strong white candle. Just stick to those trading plans and they will serve you well.
Ed
Swing Trade Ideas for your consideration and watchlist: FITB, GLW, CGC, TSLA, SPCE, X, OKE, FCX, GPS, INTC. Also, the public is invited to join Rick in the trading room starting at 9 am using this link: https://bit.ly/Hrcopenroom Trade your plan, take profits along the way, and smart. Also, remember to check for impending earnings reports. Finally, remember that any tickers we mention and talk about in the trading room are not recommendations to buy or sell.

🎯 Mike Probst: Rick, Got CTL off the scanner today. Already up 30%. Love it.
🎯 Dick Carp: the scanner paid for the year with HES-thank you
🎯 Arnoldo Bolanos: LTA scanner really works $$, thanks Ed.
🎯 Bob S: LTA is incredible…. I use it … would not trade without it
🎯 Malcolm .: Posted in room 2, @Rick... I used the LTA Scanner to go through hundreds of stocks this weekend and picked out three to trade: PYPL, TGT, and ZS. Quality patterns and with my trading, up 24%, 7% and 12%.... this program is gold.
🎯 Friday 6/21/19 (10:09 am) Aaron B: Today, my account is at +190% since January. Thanks, RWO HRC Flash Malcolm Thomas Steve Ed Bob S Bob C Mike P and everyone that contributes every day. I love our job.
Hit and Run Candlesticks / Road To Wealth Youtube videos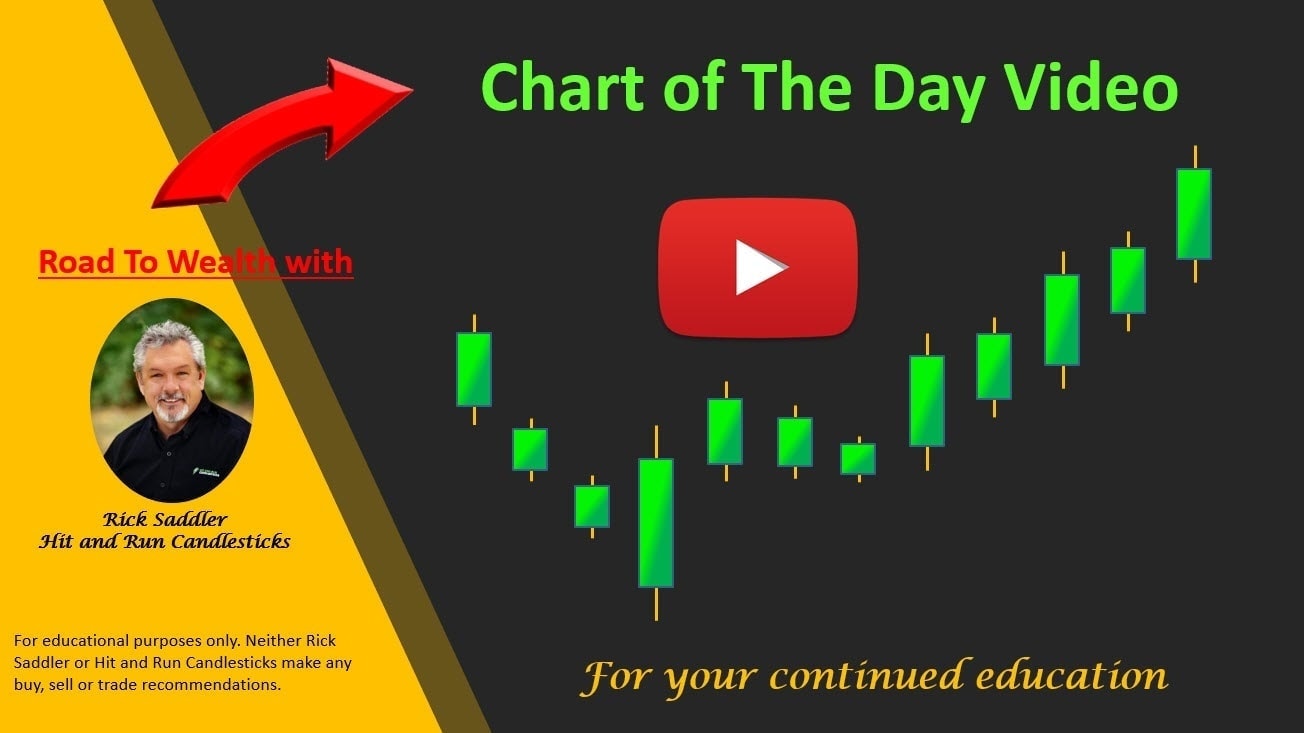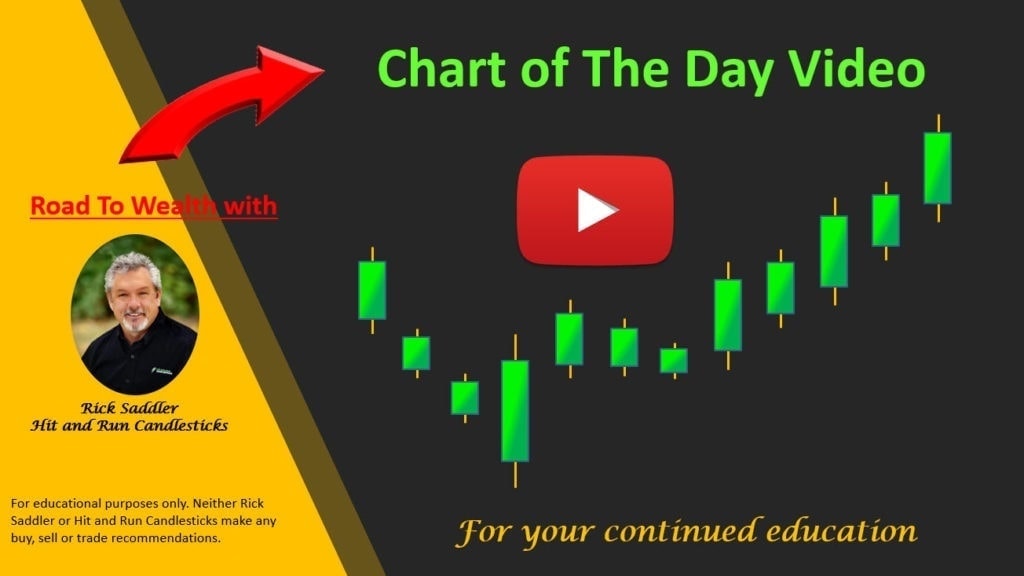 Disclosure: We do not act on all trades we mention, and not all mentions acted on the day of the mention. All trades we mention are for your consideration only.




Free YouTube Education • Subscription Plans • Private 2-Hour Coaching
DISCLAIMER: Investing / Trading involves significant financial risk and is not suitable for everyone. No communication from Hit and Run Candlesticks Inc, its affiliates or representatives is not financial or trading advice. All information provided by Hit and Run Candlesticks Inc, its affiliates and representatives are intended for educational purposes only. You are advised to test any new trading approach before implementing it. Past performance does not guarantee future results. Terms of Service