The chop continued as markets opened mildly higher on Tuesday and then proceeded to roller-coaster until 3pm.  However, a late day selloff took all three major indices out near the lows.  This left us with large black-body candles with upper wicks across the three.  On the day, SPY lost 0.79%, DIA lost 0.97%, and QQQ lost 0.44%.  The VXX rose over 5.5% to 13.15 and T2122 fell dramatically to 12.50.  10-year bond yields fell to 1.622% and Oil (WTI) fell dramatically (6.5%) to $57.38/barrel.
Treasury Sec. Yellen and Fed Chair Powell had their first of two days of joint testimony on Capitol Hill.  They told the House Financial Services Committee that stocks were "elevated," but that they were not concerned about financial market stability.  Powell also stressed that whenever the Fed decides it's time to dial back asset purchases or other monetary easing measures, they will go slowly and communicate the coming change well in advance of taking action.  However, that time is not now and they still want to see more substantial moves toward their goal of full employment.
After the close, INTC said it will spend $20 billion to build two new Fabs in AZ to build chips to compete (selling to other companies) with TSM, which had previously announced it would spend $35 billion to Fab plants in AZ. In the same industry, a week ago SSNNF (Samsung) had also said it would spend $14 billion to build a Fab plant somewhere in the US by 2023.  All of these companies are chasing the global shortage of chips. However, there is also the risk that as the industry ramps production to meet pandemic/upgrade-cycle demand, that demand may fall after upgrades are complete and if the economy shifts back away from at-home work.  (As always, the risk of a just-in-time supply chain is the inability to adapt to take advantage of surge demand, but excess capacity is dead weight on any company's books.)

Related to the virus, US infections are plateauing at a level above the fall level after a month and a half of steep and steady decline in new cases. The totals have risen to 30,636,534 confirmed cases and deaths have now passed half a million at 556,883 deaths.  As mentioned, the number of new cases has ticked-up again to an average of 57,661 new cases per day.  However, new deaths continue to fall to 945 per day (first time below 1,000 since October).  In some good news, the CDC reports the US is now administering 2.5 million shots per day of the vaccine.  The White House also announced there will be 27 million doses shipped to the states this week (up from 22 million the week before).  In other good news, GA, TX, OK, and other states joined the group that will allow all adults to receive the vaccine very soon.  In other hopeful, but maybe not good news, more states are easing restrictions which expands the exposure risks.  
Globally, the numbers rose to 124,919,952 confirmed cases and the confirmed deaths are now at 2,748,590 deaths.  The trends have been good, but we saw a significant uptick today.  The world's average new cases are rising again (about 10,000 per day) and are not at 500,528 per day.  Mortality, which lags, also ticked up, now at 8,932 new deaths per day.  Germany expanded its lockdown until mid-April as a surge in cases is underway.  The WHO reports that cases are rising in many regions as a wave based mostly on variants is underway.  Elsewhere, on Tuesday, Brazil reported its highest number of Covid deaths again (breaking above 3,000/day for the first time) and India also reported the most deaths it has seen in 2021.  In other bad news, Hong Kong has suspended use of the PFE-BNTX vaccine due to an unspecified packaging defect.
Overnight, Asian markets were mixed again, but leaned strongly red.  Japan (-2.04%), Hong Kong (-2.03%), and Shenzhen (-1.47%) led the losses.  However smaller exchanges such as Malaysia (+0.45%) and Thailand (+0.42%) managed to stay green.  In Europe, markets are following Asia with the larger exchanges in the red and smaller exchanges staying in the green so far today.  The FTSE (-0.15%) and CAC (-0.10%) are just on the down side of flat, but the DAX (-0.41%) is picking up steam to the downside at mid-day.  As of 7:30am, US Futures are still pointing to a green open.  The DIA is implying a +0.42% open while the SPY implies a +0.44% open and the QQ is leading the way implying a +0.82% open.

The major economic news scheduled for Wednesday includes Feb. Durable Goods Orders (8:30 am), Mfg. PMI and Services PMI (9:45 am), Fed Chair Powell and Treasury Sec. Yellen testify (10 am), Crude Oil Inventories (10:30 am), and a couple of other Fed speakers (Williams at 1:45 pm and Daly at 3 pm).  Major earnings reports before the open are limited to ESLT, GIS, TCEHY, WGO, and WOR.  Then after the close CNCX, FUL, KBH, and RH report.
Powell and Yellen are unlikely to say anything in their statements that were not said to the House yesterday, However, the questions asked and answers given always poses the possibility of news. With inflation being the intense focus of markets recently, there may be more waiting on them to finish (usually early afternoon) in the market today. Either way, watch out for the intraday swings and volatility we've been seeing in recent weeks. Exercise some caution and prudence.
Remember that you don't have to trade every day. Warren Buffett's first rule of making a lot of money is to not lose a lot of money. In other words, know when it's best to sit on the sidelines...and for me, times of high chop are at the top of that list. So, follow the trend according to your trading horizon, respect both support and resistance, and don't chase the moves you missed. Another trade will be along any minute. As always, consistency is the key to long-term trading success. So, keep taking your trade goals (profits) off the table when you can, stick to your rules, and maintain that discipline.
Ed
Swing Trade Ideas for your consideration and watchlist: No Trade Ideas for Wednesday. You can find Rick's review of tickers on his YouTube Channel here. Trade your plan, take profits along the way, and smart. Also, remember to check for impending earnings reports. Finally, remember that any tickers we mention and talk about in the trading room are not recommendations to buy or sell.

🎯 Mike Probst: Rick, Got CTL off the scanner today. Already up 30%. Love it.
🎯 Dick Carp: the scanner paid for the year with HES-thank you
🎯 Arnoldo Bolanos: LTA scanner really works $$, thanks Ed.
🎯 Bob S: LTA is incredible…. I use it … would not trade without it
🎯 Malcolm .: Posted in room 2, @Rick... I used the LTA Scanner to go through hundreds of stocks this weekend and picked out three to trade: PYPL, TGT, and ZS. Quality patterns and with my trading, up 24%, 7% and 12%.... this program is gold.
🎯 Friday 6/21/19 (10:09 am) Aaron B: Today, my account is at +190% since January. Thanks, RWO HRC Flash Malcolm Thomas Steve Ed Bob S Bob C Mike P and everyone that contributes every day. I love our job.
Hit and Run Candlesticks / Road To Wealth Youtube videos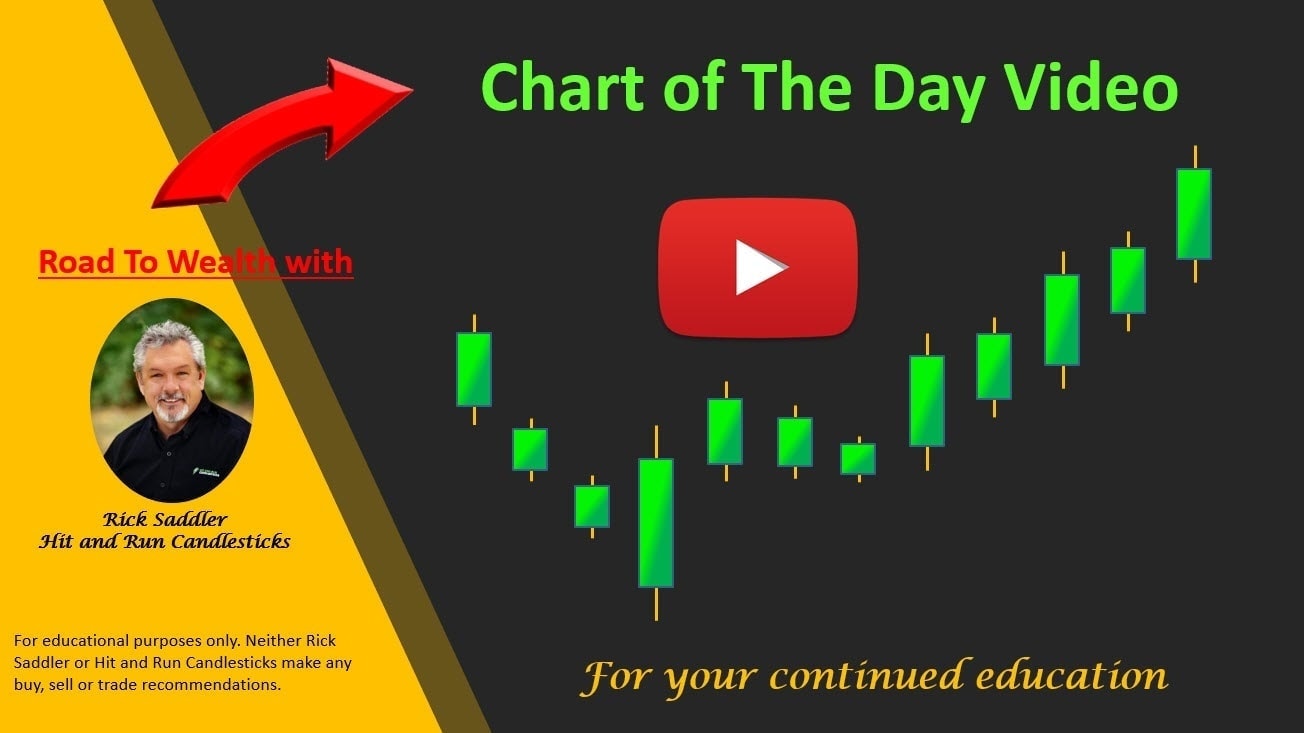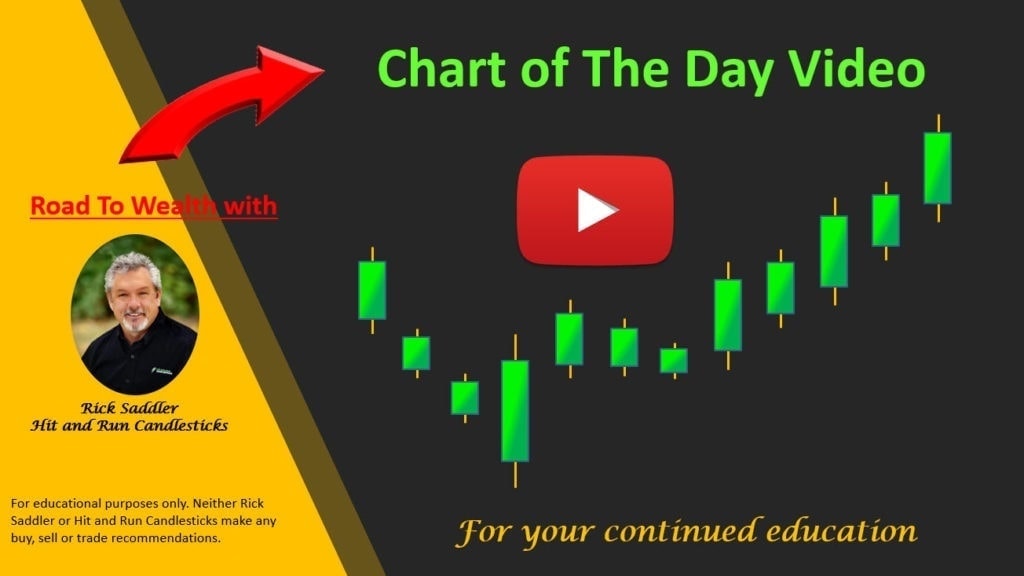 Disclosure: We do not act on all trades we mention, and not all mentions acted on the day of the mention. All trades we mention are for your consideration only.




Free YouTube Education • Subscription Plans • Private 2-Hour Coaching
DISCLAIMER: Investing / Trading involves significant financial risk and is not suitable for everyone. No communication from Hit and Run Candlesticks Inc, its affiliates or representatives is not financial or trading advice. All information provided by Hit and Run Candlesticks Inc, its affiliates and representatives are intended for educational purposes only. You are advised to test any new trading approach before implementing it. Past performance does not guarantee future results. Terms of Service