The major indices were divergent most of the day Thursday.  The QQQ gapped down 1.6%, while the SPY gapped down 0.7% and the DIA opened barely lower at -0.15%.  This continued as the DIA rallied all morning, while the SPY and QQQ ground sideways.  However, all 3 got back in-sync the last two hours with a strong sell-off.  This left the DIS as a Bearish Harami and all 3 major indices as ugly black candles.  On the day, DIA lost 0.43%, the SPY lost 1.43%, and QQQ lost a whopping 3.06%.  The VXX gained 5.5% and T2122 fell back to the mid-range at 57.14.  10-year bond yields (which had spiked overnight Wednesday to 1.75%) fell back to 1.706% and Oil (WTI) got crushed, dropping almost 8% to $59.53/barrel on dollar strength and fear over inflation.
In business news, the NFL signed a $105 billion, 11-year media deal.  This saw AMZN make its first step into live broadcasting as it purchased exclusive rights to Thursday NFL games starting in 2022.  DG announced plans to expand by opening 1,000 new stores, remodeling 1,750 stores, and relocate 100 others all in the coming year as it pushes its more upscale chain "Popshelf."  PTON suffered a PR setback as CEO Foley addressed press after the company warned owners of their treadmills to keep children away after an accident resulted in a child's death.  A SPCE engineer plead guilty to insider trading (using the dark web) during Thursday evening.  Finally, F announced it will have to cut shifts and only partially build pickups and SUVs due to the global chip shortage.
The first US-China meeting since President Biden took office got underway Thursday night.  It started with a bang as each side accused the other of various things and both then declaring the other side was grandstanding. With that said, this is expected to be an important first meeting as the world's two largest economies try to reset relations and lay groundwork to work together on many issues such as direct trade, climate change, and various geopolitical problems that can all effect trade.  It can be argued the meeting is of more importance to the US, because we've ceded our place as the global leader in free trade to the Chinese in recent years.  That is to say, the US has pulled out of many trade agreements, freely used tarriffs and embargos, and undermined the WTO, while China has concluded major regional trade deals with Asia, the middle-east, Africa, and many bilateral country-specific deals. This likely stems from the Chinese longer-term approach (versus the US short-term outlook) as part of their "belt and road" initiative pointed toward mid-century world economic dominance.

Related to the virus, US infections are starting to plateau at a level above the fall level after a month and a half of steep and steady decline in new cases. The totals have risen to 30,358,880 confirmed cases and deaths have now passed half a million at 552,470 deaths.  As mentioned, the number of new cases rose slightly to an average of 55,787 new cases per day.  Deaths rose very slightly also to 1,188 per day.  President Biden said that the country would hit his initial goal of 100 million vaccinations today (58 days into his tenure).  NJ rained indoor occupancy restrictions to 50% for gyms, restaurants, personal care businesses, etc. effective immediately.  The US said it will also start relaxing covid travel restrictions in May.  
Globally, the numbers rose to 122,481,607 confirmed cases and the confirmed deaths are now at 2,705,298 deaths.  The trends have been good, but we saw a significant uptick today.  The world's average new cases are rising again (about 10,000 per day) and are not at 458,220 per day.  Mortality, which lags, also ticked up, now at 8,684 new deaths per day.  Europe's Medicines Agency categorically stated that the AZN vaccine was safe and effective on Thursday.  As a result, France, Germany, Italy, Spain, the Netherlands, and others all announced plans to resume distributing the AZN vaccine.  However, Denmark, Norway, and Sweden have decided to wait before restarting that rollout.  Meanwhile, France announced a 4-week lockdown of Paris after spikes in UK-variant cases.
Overnight, Asian markets were mixed but leaned strongly red.  India (+1.28%) was the lone standout on the green side, but Shenzhen (-2.56%), Shanghai (-1.69%), and Japan (-1.41%) were much more typical of the region.  In Europe, we see red across the board so far today, with the lone holdout being Portugal (+0.74%).  The FTSE (-0.93%), DAX (-0.68%), and CAC (-0.70%) are all in the red.  As of 7:45 am, US futures are flat to green.  The DIA is implying a +0.03% open, the SPY implying a +0.16% open, and the QQQ implying a 0.46% open.

There is no major economic news scheduled for Friday.  Major earnings reports before the open are limited to include ERJ.  Then after the close there are no reports at all.
With no news planned, the market will have its eyes on inflation and to a lesser extent the US-China meetings. After the post-few whipsaw of the last couple of days, interest rates pulled back just a bit overnight to less than 1.7% on the 10-year note. However, this is tempered by the bickering coming out of the meetings in Alaska. Going into a weekend, with inflation fears and the two main economic superpowers arguing, I think the bulls want to pair losses, but caution may rule the day. Do not be surprised if traders take profits at least later in the day.
Consistency is the key to long-term trading success. Keep taking your trade goals (profits) off the table when you can, stick to your rules, and maintain discipline. As always, follow the trend, respect support and resistance, and don't chase the moves you missed. Another trade will be along any minute. Finally, remember it's Friday, payday. So, take some money off the table to pay yourself.
Ed
Swing Trade Ideas for your consideration and watchlist: No trade ideas for Friday. You can find Rick's review of tickers on his YouTube Channel here. Trade your plan, take profits along the way, and smart. Also, remember to check for impending earnings reports. Finally, remember that any tickers we mention and talk about in the trading room are not recommendations to buy or sell.

🎯 Mike Probst: Rick, Got CTL off the scanner today. Already up 30%. Love it.
🎯 Dick Carp: the scanner paid for the year with HES-thank you
🎯 Arnoldo Bolanos: LTA scanner really works $$, thanks Ed.
🎯 Bob S: LTA is incredible…. I use it … would not trade without it
🎯 Malcolm .: Posted in room 2, @Rick... I used the LTA Scanner to go through hundreds of stocks this weekend and picked out three to trade: PYPL, TGT, and ZS. Quality patterns and with my trading, up 24%, 7% and 12%.... this program is gold.
🎯 Friday 6/21/19 (10:09 am) Aaron B: Today, my account is at +190% since January. Thanks, RWO HRC Flash Malcolm Thomas Steve Ed Bob S Bob C Mike P and everyone that contributes every day. I love our job.
Hit and Run Candlesticks / Road To Wealth Youtube videos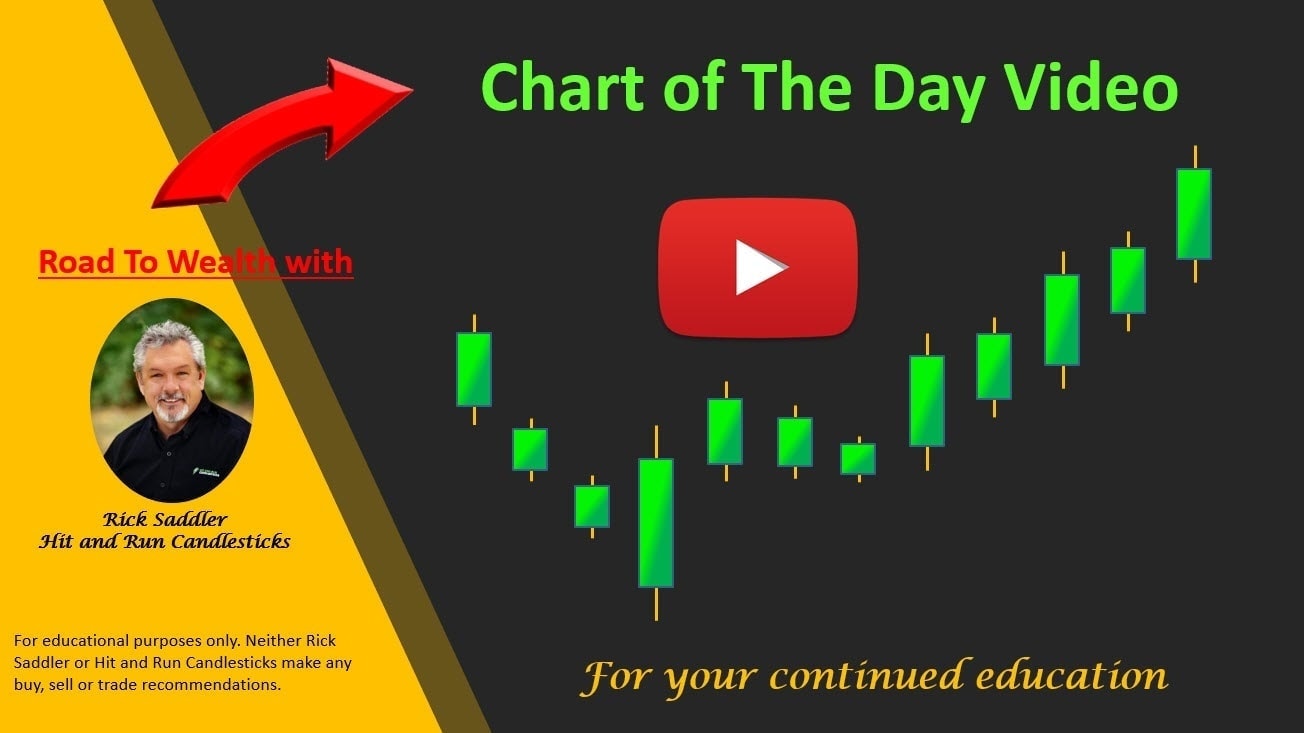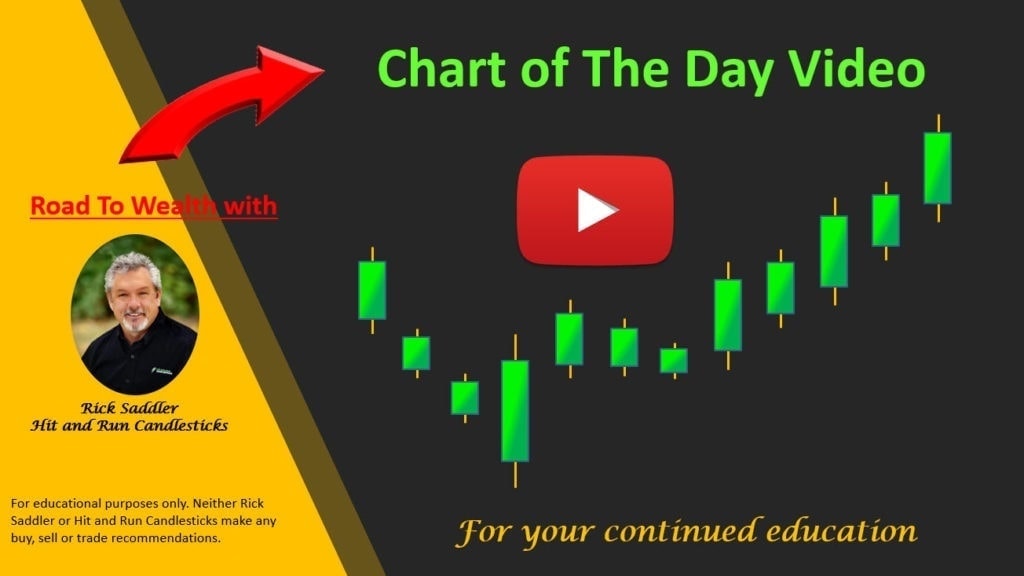 Disclosure: We do not act on all trades we mention, and not all mentions acted on the day of the mention. All trades we mention are for your consideration only.




Free YouTube Education • Subscription Plans • Private 2-Hour Coaching
DISCLAIMER: Investing / Trading involves significant financial risk and is not suitable for everyone. No communication from Hit and Run Candlesticks Inc, its affiliates or representatives is not financial or trading advice. All information provided by Hit and Run Candlesticks Inc, its affiliates and representatives are intended for educational purposes only. You are advised to test any new trading approach before implementing it. Past performance does not guarantee future results. Terms of Service