Markets gapped up Tuesday on optimism coming off the long weekend (or perhaps in sympathy with European markets that celebrated EU stimulus spending).  However, after the gap, the rest of the day was a fading of the gap and then a sideways grind in a tight range.   QQQ printed what could be seen as a bearish engulfing of a Doji while the large-caps both just printed large ugly candles.  This leaves us with a potential double-top in the large caps.  On the day, SPY lost 0.09%, DIA gained 0.08%, and QQQ lost 0.33%.  The VXX rose 2.25% to 35.48 and T2122 shot back up well into the overbought territory at 91.84.  10-year bond yields rose to 1.61% and Oil (WTI) was up about 2.5% to $67.93/barrel (the highest level since 2018).
Brazilian-based meat processor JBSAY suffered a ransomware cyberattack over the weekend. The company accounts for 25% of US beef packing, but also has significant market share in the pork and poultry markets as well.  JBSAY will close all US plants today.  However, it is likely that much just like the Colonial pipeline impact on gas prices, the impact is likely to be short-term. That said, it will lead to increased profits for their competitors and general meat price inflation throughout the US food industry, for at least for the next few weeks.  TSN, SYY, HRL, CAG, PPC, KR, WMT are a few of the tickers that can be affected by this situation.
After another incredibly volatile day with a 20% range, AMC ended Tuesday up almost 23% (which was very close to where it had gapped up to open).  It looks to be doing it again today, up 21% at the moment but having been up 40% overnight.  In other social-media-driven market news, Elon Musk tweeted support for the Korean publisher (Korean-listed Samsung Publishing) behind the "Baby Shark" video/meme.  The stock soared 10% (a huge move for the stock) in Korean trading. In "crypto craze" news, Dogecoin is soaring in (+30%) since COIN (the largest crypto exchange) enabled some of its users to trade that cryptocurrency Tuesday.

Related to the virus, new US infections continue to fall.  The totals rose to 34,136,738 confirmed cases and deaths are now at 610,436. However, the number of new cases is falling again and are back down to an average of 17,387 new cases per day (the lowest number since March 2020). Deaths are also falling, and are now down to 416 per day (again, the lowest number since March 2020).  The NIH announced that it has begun a small trial (150 patients) of mix-and-match vaccination, where the patient was originally full-vaccinated using PFE, MDNA, or JNJ vaccine, but the receive a booster shot from a different drug company 3-4 months after the original vaccination was complete. 
Globally, the numbers rose to 171,993,794 confirmed cases and the confirmed deaths are now at 3,577,436 deaths.  The trends are better again as we have seen a slowing in the rate of increase now that India has passed its peaked.  The world's average new cases are falling quickly now, but remain at 476,511 new cases per day.  Mortality, which lags, is also falling, but remains at 10,569 new deaths per day.  In some great news, the UK recorded no Covid deaths on the day for the first time since the pandemic began.
Overnight, Asian markets were mixed again, but this time more evenly split.  Shenzhen (-1.18%), Singapore (-0.82%), and Shanghai (-0.76%) paced the losses.  Meanwhile, Indonesia (+1.41%), Australian (+1.05%), and Malaysia (+0.76%) led gainers.  This all came on reports that the region's economy has bounced back to pre-pandemic levels during Q1.  In Europe, markets lean more to the green side, but on modest moves.  The 3 major indices are basically flat with the FTSE (+0.14%), DAX (-0.02%), and CAC (+0.17%) basically unchanged at this point in their day.  This came as the ECB said that core inflation is not high and it would be premature to tighten monetary policy.  As of 7:30 am, US Futures are flat.  The DIA is implying a +0.09% open, the SPY implying a +0.02% open, and the QQQ implying a -0.01% open.

The major economic news scheduled for Wednesday is limited to Fed Beige Book (2 pm) and 2 Fed speakers (Bostic and Brainard, both at 2 pm).  Major earnings reports before the open are limited to AAP and DCI.  Then, after the close, EDR, NTAP, PVH, SPTN, and SPLK report.  
Markets are looking undecided so far this morning after a volatile, if flat, start to June. With no major economic news or earnings expected on the day, it is possible we see a rest day in front of a bevy of news that is scheduled for Thursday morning. Regardless, the long and mid-term trends remain bullish, while the short-term trend is sideways. Inflation fear remains the main concern for markets, but the Fed and Central Banks around the globe continue to tell us not to worry since they are not changing policy and inflation is transient and not core. At the same time, a screaming economy and blowout profits are still the stories told by the vast majority of important earnings reports.
Remember that you don't have to trade every day. It's hard to make money trading a market that "gaps and fades" and generally grinds sideways. So, don't be afraid to take some time to stop trading and sharpen your axe instead. Consistency is the key to long-term trading success. So, as always, keep locking in profits as soon as you achieve your trade goals and maintain discipline by following your trading rules. Stick with the trend (the one appropriate for your trade horizon) and respect support and resistance levels (but don't just assume they will hold). Keep hitting those singles and doubles rather than swinging for the fence. Welcome back from the holiday...let's go make some money.
Ed
Swing Trade Ideas for your consideration and watchlist: SENS, QD, WKHS, MARA, AI. You can find Rick's review of tickers on his YouTube Channel here. Trade your plan, take profits along the way, and smart. Also, remember to check for impending earnings reports. Finally, remember that any tickers we mention and talk about in the trading room are not recommendations to buy or sell.

🎯 Mike Probst: Rick, Got CTL off the scanner today. Already up 30%. Love it.
🎯 Dick Carp: the scanner paid for the year with HES-thank you
🎯 Arnoldo Bolanos: LTA scanner really works $$, thanks Ed.
🎯 Bob S: LTA is incredible…. I use it … would not trade without it
🎯 Malcolm .: Posted in room 2, @Rick... I used the LTA Scanner to go through hundreds of stocks this weekend and picked out three to trade: PYPL, TGT, and ZS. Quality patterns and with my trading, up 24%, 7% and 12%.... this program is gold.
🎯 Friday 6/21/19 (10:09 am) Aaron B: Today, my account is at +190% since January. Thanks, RWO HRC Flash Malcolm Thomas Steve Ed Bob S Bob C Mike P and everyone that contributes every day. I love our job.
Hit and Run Candlesticks / Road To Wealth Youtube videos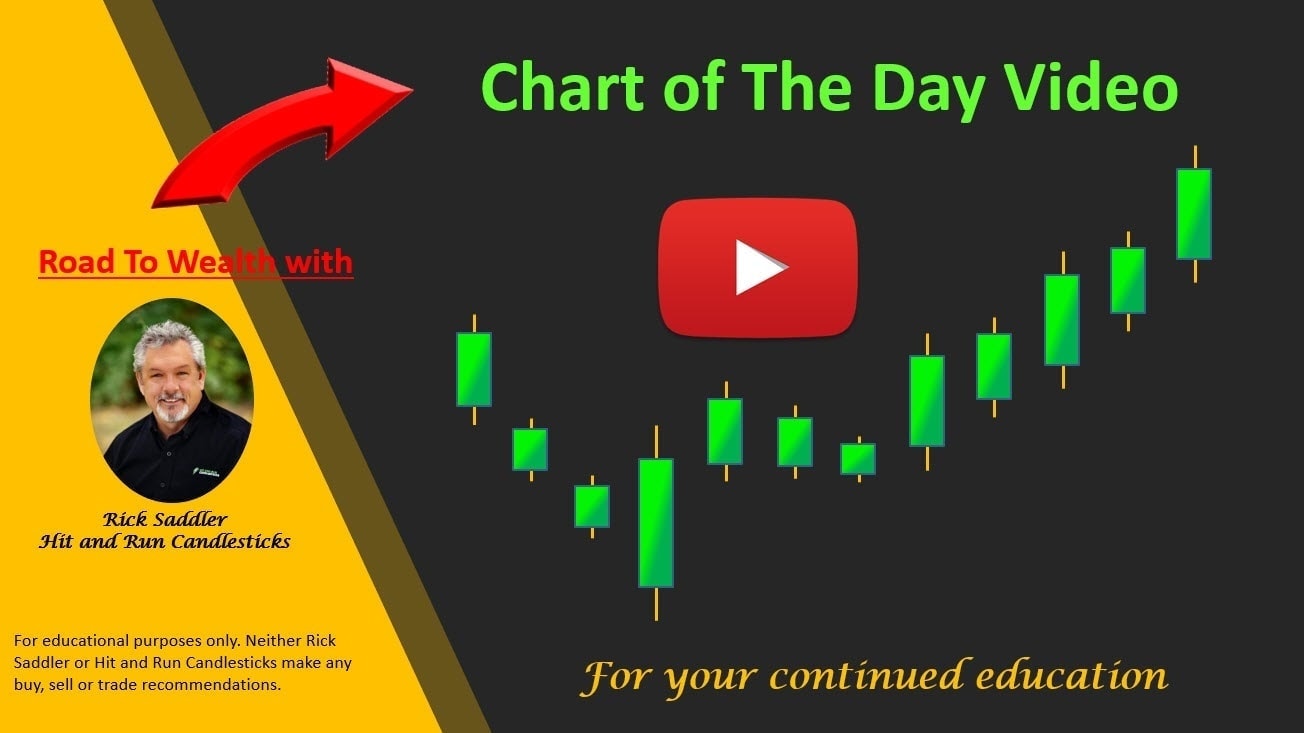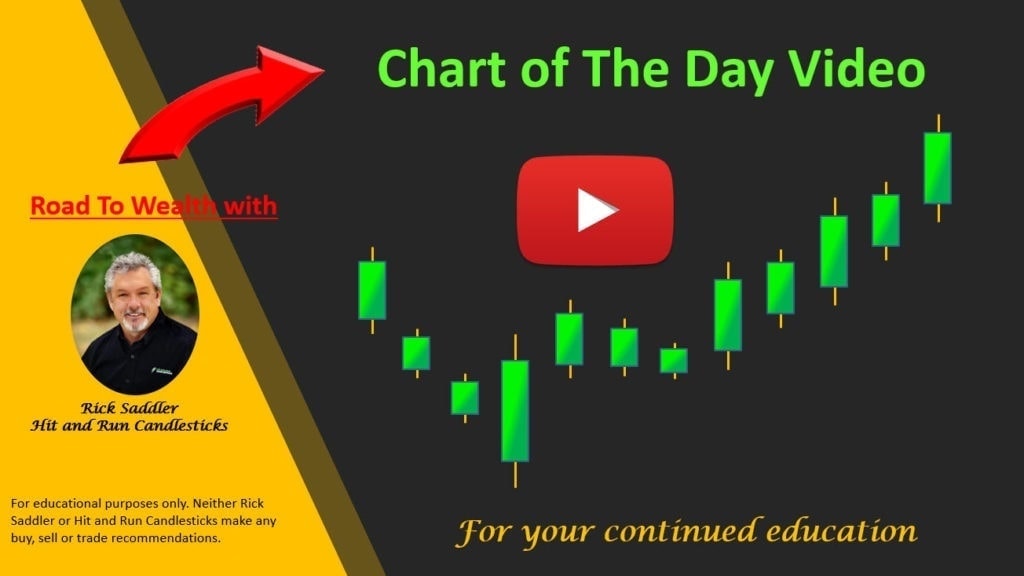 Disclosure: We do not act on all trades we mention, and not all mentions acted on the day of the mention. All trades we mention are for your consideration only.




Free YouTube Education • Subscription Plans • Private 2-Hour Coaching
DISCLAIMER: Investing / Trading involves significant financial risk and is not suitable for everyone. No communication from Hit and Run Candlesticks Inc, its affiliates or representatives is not financial or trading advice. All information provided by Hit and Run Candlesticks Inc, its affiliates and representatives are intended for educational purposes only. You are advised to test any new trading approach before implementing it. Past performance does not guarantee future results. Terms of Service