On Thursday, May ADP Nonfarm Payrolls came in 50% above expectation and the Weekly Jobless Claims came in slightly under estimates.  Nonetheless, stock markets gapped down to start the day.  The large-caps then immediately began fading the gap, before the sideways grind started at 11am and lasted the rest of the day.  So, it was another day of pre-market move, immediate fade, and then just drifting sideways most of the session.  This left gap-down indecisive Spinning Top type candles in all 3 major indices.  On the day, SPY was down 0.36%, DIA was down 0.10%, and QQQ was down 1.08%.  The VXX rose about 2% to 35.24 and T2122 fell just outside the overbought territory at 76.84.  10-year bond yields spiked to 1.627% and Oil (WTI) was flat at $68,84/barrel.
During the day, the Washington Post reported that President Biden is pushing a 15% minimum corporate tax rate (for companies who pay little or no tax now).  This was floated as a way to partially fund infrastructure spending.  CNBC reported that this would raise tax revenues $140 billion over 10 years on top of the $700 billion that a new 28% normal corporate tax rate would raise.  This news hit many major tech stocks hard, who fall into this category, including AMZN, NVDA, QCOM, NFLX, and MU.  However, the implications are broader than just tech, as many names like MCD, PFE, and FEDX have all fallen into the group that have paid less than 15% in taxes in the past.  In a completely unrelated story, FB was hit with new antitrust probes in the EU and UK overnight.
The AMC roller-coaster continued Thursday as gapped down 7%, suffered an 83% range for the day, halted trading multiple times, and closed down 18%.  The company also completed the sale of 12 million new shares (announced during the premarket and completed by lunch) to rake in $587 million of new capital and outraging the Reddit group that had been squeezing the shorts.  Then, overnight, the CEO of AMC told an interview that he wants to sell 25 million more new shares (twice as many as were issued Thursday).  Unsurprisingly, the in the pre-market AMC is down in very volatile trading.

Related to the virus, new US infections continue to fall.  The totals rose to 34,174,752 confirmed cases and deaths are now at 611,611.  However, the number of new cases is falling again and are back down to an average of 15,549 new cases per day (the lowest number since March 2020). Deaths are also falling, just more slowly, but are now down to 390 per day (again, the lowest number since March 2020).  The NIH has reported that a new oral treatment for Covid-19 (named TEMPOL, from ADMP) has shown promise in a study published in the journal Science.  If approved, the drug would join GILD's drug remdesivir as the only FDA-approved treatments for the disease.  ADMP's stock soared 61% on the news.  In not so good news, the average number of vaccinations per day has fallen to about 800,000.    
Globally, the numbers rose to 172,963,233 confirmed cases and the confirmed deaths are now at 3,718,849 deaths.  The trends are better again as we have seen a slowing in the rate of increase now that India has passed its peaked.  The world's average new cases are falling quickly now, but remain at 458,650 new cases per day.  Mortality, which lags, is also falling, but remains at 10,270 new deaths per day.
Overnight, Asian markets were mostly red, on modes moves.  Malaysia (-0.76%) and Taiwan (-0.57%) paced the losses while Shenzhen (+0.74%) and New Zealand (+0.53%) led the gainers.  However, in Europe markets are mostly green on small moves so far today as the world waits on US data.  The FTSE (-0.12%) is down, while the DAX (+0.07%) and CAC (+0.04%) are both just on the green side of break-even.  As of 7:30 am, US Futures are also pointing to a mixed, flat open as we wait on the premarket data releases.  The DIA is implying a -0.07% open, the SPY implying a +0.05% open, and the QQQ implying a +0.12% open at this hour.

The major economic news scheduled for Friday includes the May Nonfarms Payrolls, May Participation Rate, May Unemployment Rate, and May Avg. Hourly Earnings (all at 8:30 am), Apr. Factory Orders (10 am), and Fed Chair Powell speaks at 7 am.  There are no major earnings reports on the day.
All eyes seem to be pointed toward the May Payroll data. The reaction to this number will undoubtedly call the tune at least early in the day. Economists are estimating a +650k report, but remember that the April number came in much lower than expected a month ago. Regardless, the long and mid-term trends remain bullish, while, for the moment markets are in a short-term pullback. Caution is clearly warranted in a market when the moves are made outside of open session hours.
Remember this is Friday, so don't forget to pay yourself and get any hedging or position-lightening in front of the weekend done. Beyond that, keep locking in profits as soon as you achieve your trade goals and maintain discipline by following your trading rules. Stick with the trend (the one appropriate for your trade horizon) and respect support and resistance levels (but don't just assume they will hold). However, also remember that you don't have to trade every day. Don't be afraid to take some time to stop trading and sharpen your axe instead. Consistency is the key to long-term trading success. And a refined process and sharpened skills are the keys to consistency. So, keep hitting those singles and doubles rather than swinging for the fence.
Ed
Swing Trade Ideas for your consideration and watchlist: GOEV, AI, SKLZ, QD, KSS, DELL. You can find Rick's review of tickers on his YouTube Channel here. Trade your plan, take profits along the way, and smart. Also, remember to check for impending earnings reports. Finally, remember that any tickers we mention and talk about in the trading room are not recommendations to buy or sell.

🎯 Mike Probst: Rick, Got CTL off the scanner today. Already up 30%. Love it.
🎯 Dick Carp: the scanner paid for the year with HES-thank you
🎯 Arnoldo Bolanos: LTA scanner really works $$, thanks Ed.
🎯 Bob S: LTA is incredible…. I use it … would not trade without it
🎯 Malcolm .: Posted in room 2, @Rick... I used the LTA Scanner to go through hundreds of stocks this weekend and picked out three to trade: PYPL, TGT, and ZS. Quality patterns and with my trading, up 24%, 7% and 12%.... this program is gold.
🎯 Friday 6/21/19 (10:09 am) Aaron B: Today, my account is at +190% since January. Thanks, RWO HRC Flash Malcolm Thomas Steve Ed Bob S Bob C Mike P and everyone that contributes every day. I love our job.
Hit and Run Candlesticks / Road To Wealth Youtube videos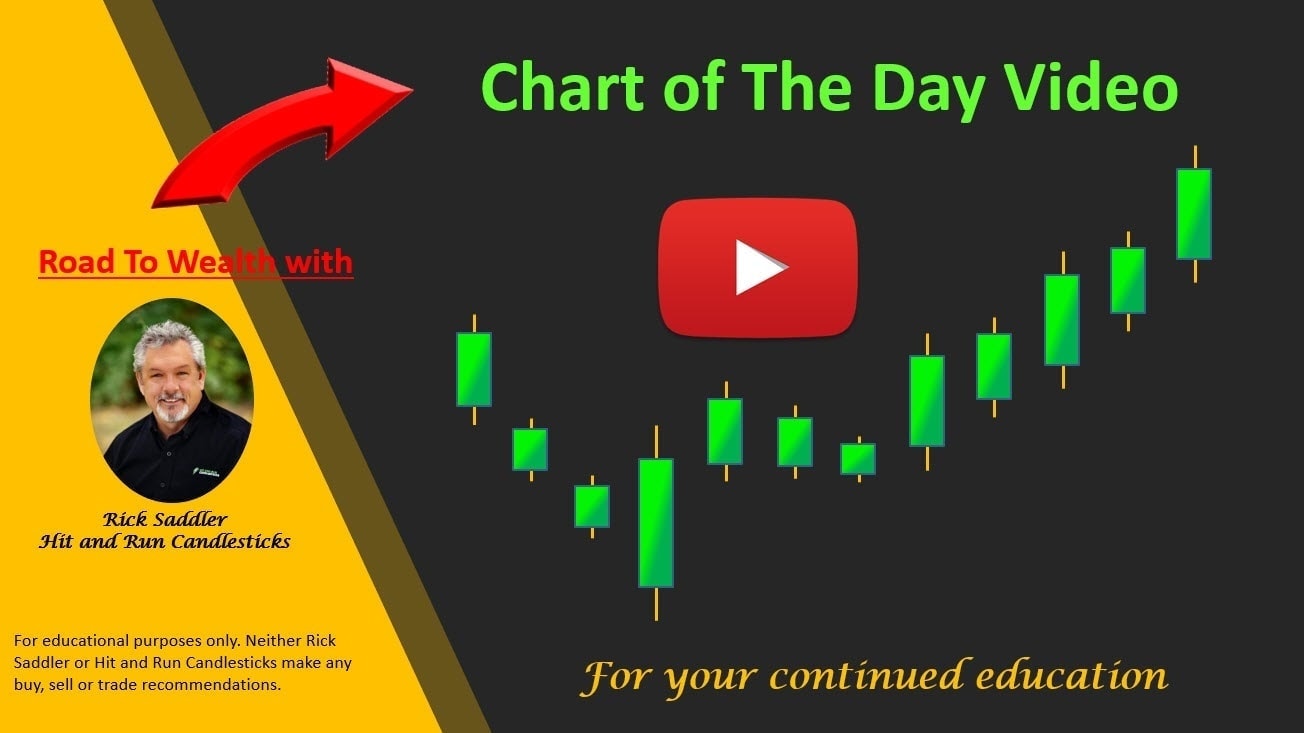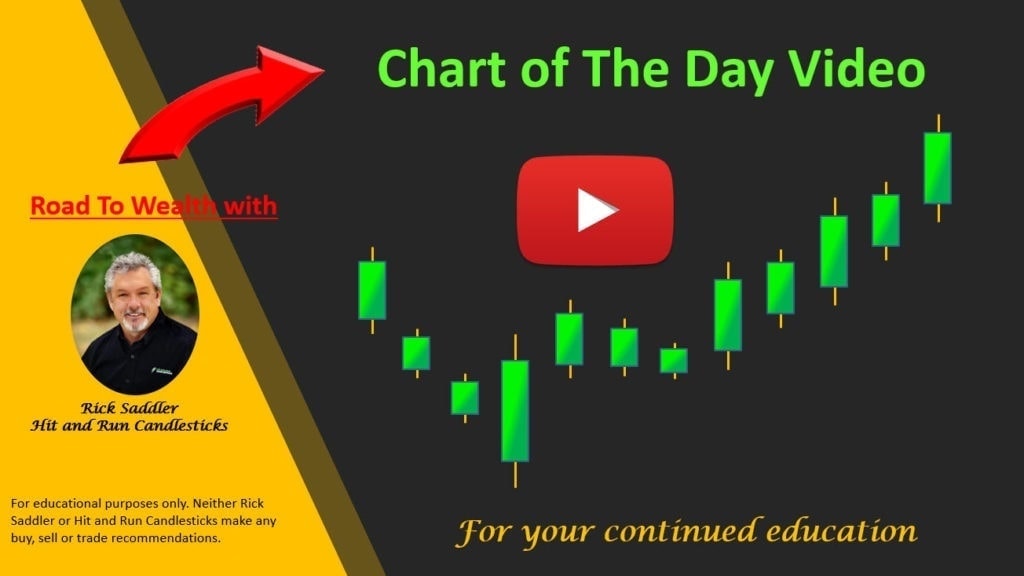 Disclosure: We do not act on all trades we mention, and not all mentions acted on the day of the mention. All trades we mention are for your consideration only.




Free YouTube Education • Subscription Plans • Private 2-Hour Coaching
DISCLAIMER: Investing / Trading involves significant financial risk and is not suitable for everyone. No communication from Hit and Run Candlesticks Inc, its affiliates or representatives is not financial or trading advice. All information provided by Hit and Run Candlesticks Inc, its affiliates and representatives are intended for educational purposes only. You are advised to test any new trading approach before implementing it. Past performance does not guarantee future results. Terms of Service