Markets turned in a mostly dull day Wednesday as traders seem to be waiting on the Premarket CPI data today.  However, an afternoon selloff took markets out on the lows and created ugly black candles in all 3 major indices.  The DIA printed a Bearish Doji Continuation pattern to boot.  On the day SPY lost 0.15%, DIA lost 0.45%, and QQQ gained 0.02%.  The VXX rose over 1.5% to 33.68 and T2122 fell just outside the edge of the overbought territory to 79.37.  10-year bond yields fell significantly to 1.492% in spite of near-unanimous expectation of rising inflation and Oil (WWTI) fell half a percent to $69.75/barrel.
Wednesday was a massive profit-taking day for the meme stocks.  AMC fell over 10%, CLOV was down 23%, WEN was down almost 13%, while GME was flat. Part of GME's ability to hold was the announcement that two AMZN execs have been hired as GME's CEO and CFO.  GME also reported 25% sales growth when it reported after-hours.  However, the company also declined to provide an outlook and report also included a plan to sell 5 million more shares.  GME fell 12% in after-hours on that earnings report.
Global banking regulators (Basel Committee on Banking Supervision) are proposing "conservative" rules related to Bitcoin.  Under the plan, banks would need to hold cash equal to their cryptocurrency holdings as part of their capital reserves.  This is strict compared to the "fractional reserves" required for other assets such as loans, options, or other leveraged derivatives.  In essence, this is a case of global banking authorities giving the governments of the world cover to use the banks of their countries to partially control cryptocurrency markets.  Oddly enough, bitcoin is up overnight on this news, now just under $38,000.

Related to the virus, new US infections continue to fall.  The totals rose to 34,264,727 confirmed cases and deaths are now at 613,494. These numbers are now under-reported again as some states (mostly Southern) have decided to stop reporting data on a daily basis. Nonetheless, on the data we do have, the number of new cases is falling again and are back down to an average of 14,019 new cases per day (the lowest number since March 2020). Deaths are also falling, just more slowly, but are now down to 409 per day (again, the lowest number since March 2020).  
The CDC reported that less than half of the JNJ vaccine doses sent to states have been administered.  This compares to PFE and MRNA, which have seen more than 83% of the doses administered and delivered a much larger number of doses to boot.  The JNJ news is a concern because many of the JNJ doses will expire by month-end.  However, Dr. Fauci (NIH) told reporters Wednesday that the FDA is considering extending the expiration date of the JNJ vaccines to avoid wasting those doses.
Overnight, Asian markets were mixed, but mostly green with Shenzhen (+1.19%) and Taiwan (+1.14%) leading gainers.  In Europe, stocks are mixed and muted as traders wait on the US inflation reading for May.  The FTSE (+0.26%) and DAX (+0.04%) are green while the CAC (-0.21%) is in the red as of mid-morning.  As of 7:30 am, US Futures are also pointing to a modest, mixed open.  The DIA is implying a +0.16% open, the SPY implying a +0.04% open, and the QQQ implying a -0.22% slight gap down an hour in front of the CPI print.

The major economic news scheduled for Thursday includes May CPI and Weekly Initial Jobless Claims (both at 8:30 am), the WASDE Report (World Ag Forecasts, at noon), and May Fed Budget Balance (2 pm).  The only major earnings reports on the day are SIG before the open and CHWY and PLAY after the close.
All eyes are on the May CPI print at 8:30, which is a bit odd since there is a very large consensus that the number will come in showing much higher inflation than April, yet nobody expects it to impact Fed actions in the short-term. Personally, I expect some brief volatility in markets and then a return to normal, no matter what the print. So, if you are not already hedged, there is nothing to do before the open. Even then, I might wait a bit before overreacting the first minutes of the market. Then again, that's just me.
With the SPY fighting resistance and the DIA and QQQ fighting to hold trend, divergence and volatility are likely. Remember that consistency is the key to long-term trading success. So, keep hitting those singles and doubles. Follow the trend (the one appropriate for your trading horizon) and respect support and resistance levels. However, don't just assume those levels will hold...they are all breached eventually. Beyond that, keep locking in profits as soon as you achieve your trade goals and maintain discipline by following your trading rules.
Ed
Swing Trade Ideas for your consideration and watchlist: No trade ideas today. You can find Rick's review of tickers on his YouTube Channel here. Trade your plan, take profits along the way, and smart. Also, remember to check for impending earnings reports. Finally, remember that any tickers we mention and talk about in the trading room are not recommendations to buy or sell.

🎯 Mike Probst: Rick, Got CTL off the scanner today. Already up 30%. Love it.
🎯 Dick Carp: the scanner paid for the year with HES-thank you
🎯 Arnoldo Bolanos: LTA scanner really works $$, thanks Ed.
🎯 Bob S: LTA is incredible…. I use it … would not trade without it
🎯 Malcolm .: Posted in room 2, @Rick... I used the LTA Scanner to go through hundreds of stocks this weekend and picked out three to trade: PYPL, TGT, and ZS. Quality patterns and with my trading, up 24%, 7% and 12%.... this program is gold.
🎯 Friday 6/21/19 (10:09 am) Aaron B: Today, my account is at +190% since January. Thanks, RWO HRC Flash Malcolm Thomas Steve Ed Bob S Bob C Mike P and everyone that contributes every day. I love our job.
Hit and Run Candlesticks / Road To Wealth Youtube videos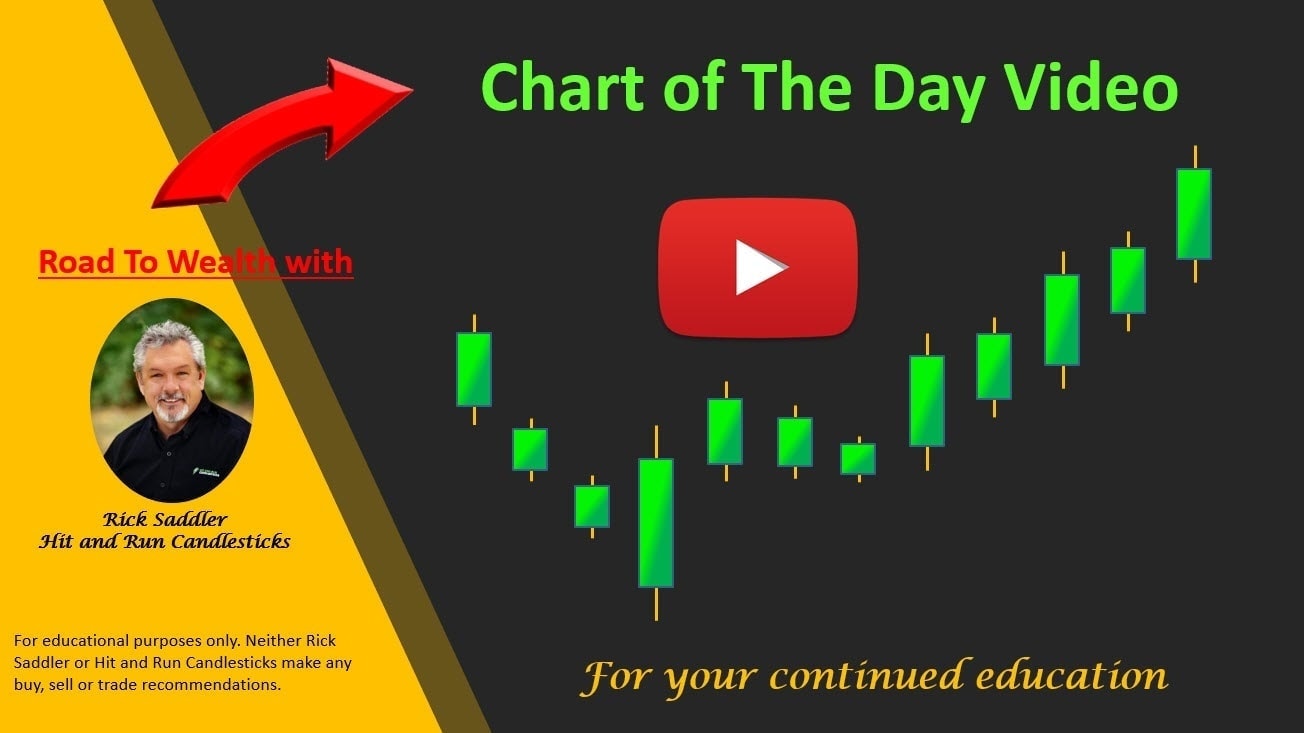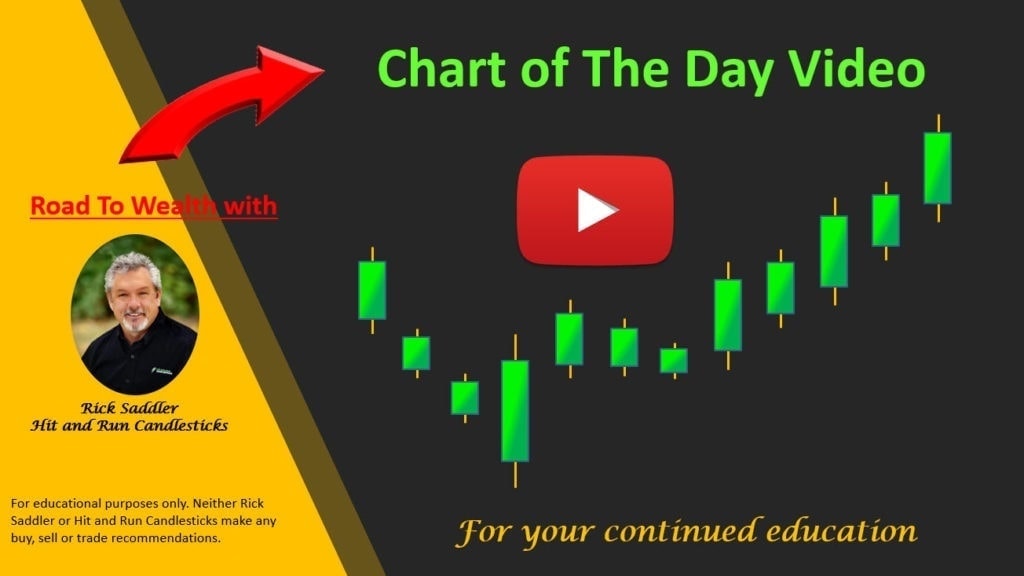 Disclosure: We do not act on all trades we mention, and not all mentions acted on the day of the mention. All trades we mention are for your consideration only.




Free YouTube Education • Subscription Plans • Private 2-Hour Coaching
DISCLAIMER: Investing / Trading involves significant financial risk and is not suitable for everyone. No communication from Hit and Run Candlesticks Inc, its affiliates or representatives is not financial or trading advice. All information provided by Hit and Run Candlesticks Inc, its affiliates and representatives are intended for educational purposes only. You are advised to test any new trading approach before implementing it. Past performance does not guarantee future results. Terms of Service