All the major indices gapped down hard on Tuesday, led by Oil names, following up on Monday's bearish candle signals.  However, from there we got a mixed bag.  The bulls charged back with vengeance in the QQQ, erasing a 2% gap down by midday and then chopping sideways at Monday's closing level.  However, the SPY chopped sideways all day after its gap down to end up as an indecisive Doji.  However, the DIA gapped down and then kept going before starting its sideways chop, ending as an ugly black candle.  On the day, SPY lost 0.88%, DIA lost 1.39%, and QQQ lost 0.14% as high-tech names rejected the gap.  The VXX gained over 7.6% to end at 41.18 and T21122 fell like a rock into the oversold territory at 15.42.  10-year bond yields rose again to 1.62% and Oil (WTI) was also up two-thirds of a percent to $65.36/barrel, and Copper closed at an all-time high as inflation fears and the pipeline cyberattack continues to sway markets.
Localized gasoline shortages are starting to kick-in across the East coast.  5-hour lines in a few places as overall supplies haven't been majorly impacted.  The problem is one of logistics with plenty of supply available at gulf-coast refineries.  However, that is not where the end-users are located.  Worst yet, truck and rail capacity is paltry compared to pipelines.  So, if Colonial does not get its pipeline network back online soon, then refineries will need to cut production with no spare storage capacity available.
In miscellaneous market news, TSLA sales in China fell 27% in April, with global sales falling 12% for the month.  AMZN won an appeal in an EU court (after the lower court had ruled the company had gotten an illegal tax advantage from Luxenbourg.  So, the company will not need to pay the EU the $303 million in taxes the lower court had ruled was unpaid.  All eyes are on Consumer Price data this morning as markets expect wild inflation numbers for the month.

Related to the virus, US infections are falling again after plateauing at a level from the fall level.  The totals have risen to 33,550,115 confirmed cases and deaths are now at 596,946.  However, the number of new cases has is falling again and are back down to an average of 39,254 new cases per day (the lowest number since September). Deaths are still mostly plateauing at the new lower levels, now at 635 per day (the lowest number since July 2020). After the close, the CDC announced that over 46% of the US populations have had at least one shot, with 35% now fully vaccinated.  Still, the number of shots per day continues to drop as only about 1.5 million shots were administered (down from a high of 4.4 million), with many states not even ordering their full allotment of vaccine.
Globally, the numbers rose to 160,398,044 confirmed cases and the confirmed deaths are now at 3,333,548 deaths.  The trends are slightly better again as we have seen a slowing in the rate of increase no that India is believed to have peaked.  The world's average new cases seems to have topped again at the new all-time peak and is now rounding over at 762,953 new cases per day.  Mortality, which lags, may also be rounding over again at 12,850 new deaths per day.  
Overnight, Asian markets were strongly in the red again.  Taiwan (-4.11%) was a major outlier, but Japan (-1.61%), South Korea (-1.49%) are more typical of the region.  On the plus side, Hong Kong (+0.78%) and Shenzhen (+0.70%) were positive.  In Europe, markets are more mixed and even lean to the green at this hour.  The FTSE (+0.41%), DAX (+0.26%), and CAC (-0.09%) are typical of the modest moves seen as of mid-day.  As of 7:45 am, US Futures are pointing to a down open.  The DIA is implying a -0.33% open, the SPY implying a -0.36% open, and the QQQ implying a -0.58% open.  However, that is in from of the CPI data.

The major economic news scheduled for Wednesday includes April CPI (8:30 am), Weekly Crude Oil Inventories (10:30 am), USDA World Ag Supply-Demand Est. (noon), 10-yr Note Auction (1 pm), Apr. Fed. Budget Bal. (2 pm) and 3 Fed speakers (Clarida at 9 am, Bostic at 1 pm, Harker at 1:30 pm).  Major earnings reports on the day include APG, ARCO, and WWW before the open.  Then, after the close, AMRK, DOX, COMP, WISH, CPNG, and VRM report.
The cyberattack on the US infrastructure is still giving the market chills as we brace for an inflation number that could give the bears fuel. Still, with expectations being that we will see the hottest inflation gain in over a decade (+3.6% on headline number), there is a chance that a slightly better than expected number helps the bulls. Yesterday's big gap and then volatility leaves this a tough market to trade. With all that said, we still remain near all-time highs in an uptrend (at least in the large-caps) with the mid-term pullback in the QQQs still placing us just 5% from the all-time highs.
Once again I want to remind you that you don't have to trade every day. Remember, that you set a stop for a reason and that there is no law saying you have to stick with a long (or short) if the market conditions change. Respect potential support and resistance levels and stay on the right side of the trend. If you're not sure of the trend, stay out of the market until you do have a handle on it. As always, keep locking in your profits when you achieve your trade goals and maintain your discipline by following those trading rules. Consistency is the key to long-term trading success.
Ed
Swing Trade Ideas for your consideration and watchlist: OLN, TMUS, TSN, FCX, DDD. You can find Rick's review of tickers on his YouTube Channel here. Trade your plan, take profits along the way, and smart. Also, remember to check for impending earnings reports. Finally, remember that any tickers we mention and talk about in the trading room are not recommendations to buy or sell.

🎯 Mike Probst: Rick, Got CTL off the scanner today. Already up 30%. Love it.
🎯 Dick Carp: the scanner paid for the year with HES-thank you
🎯 Arnoldo Bolanos: LTA scanner really works $$, thanks Ed.
🎯 Bob S: LTA is incredible…. I use it … would not trade without it
🎯 Malcolm .: Posted in room 2, @Rick... I used the LTA Scanner to go through hundreds of stocks this weekend and picked out three to trade: PYPL, TGT, and ZS. Quality patterns and with my trading, up 24%, 7% and 12%.... this program is gold.
🎯 Friday 6/21/19 (10:09 am) Aaron B: Today, my account is at +190% since January. Thanks, RWO HRC Flash Malcolm Thomas Steve Ed Bob S Bob C Mike P and everyone that contributes every day. I love our job.
Hit and Run Candlesticks / Road To Wealth Youtube videos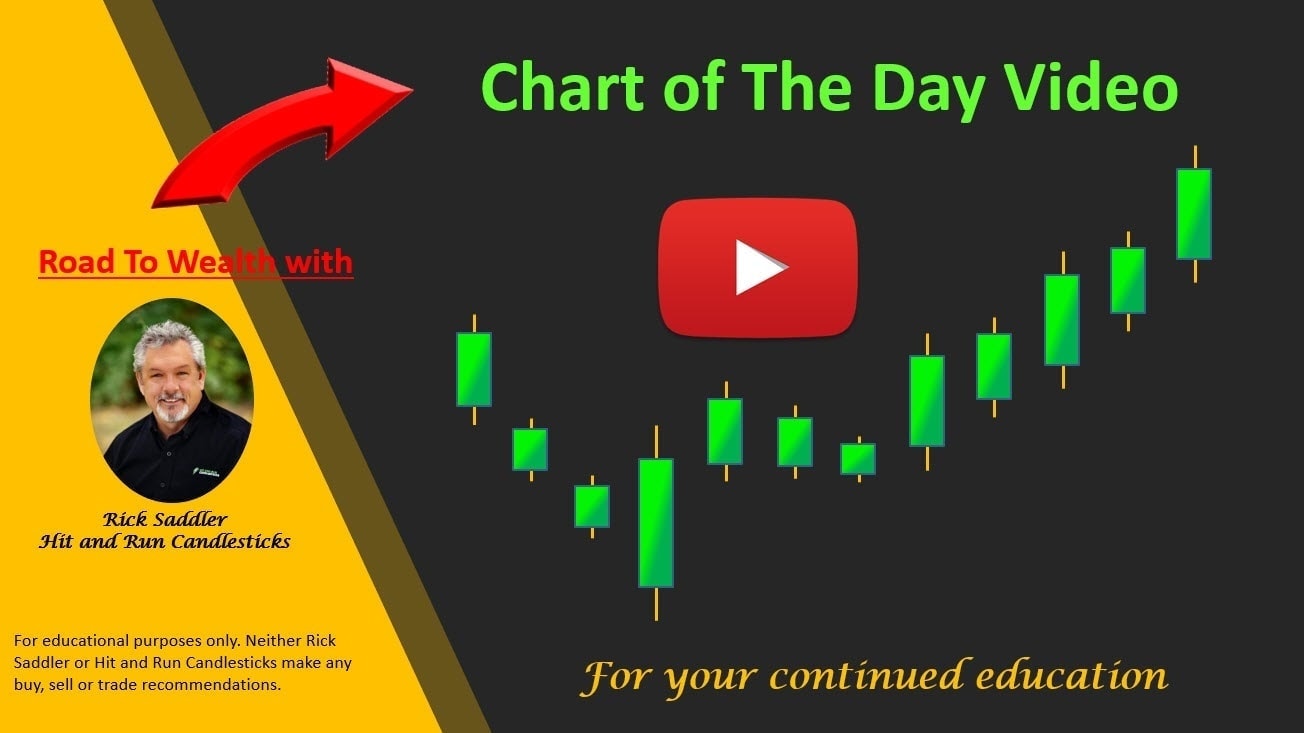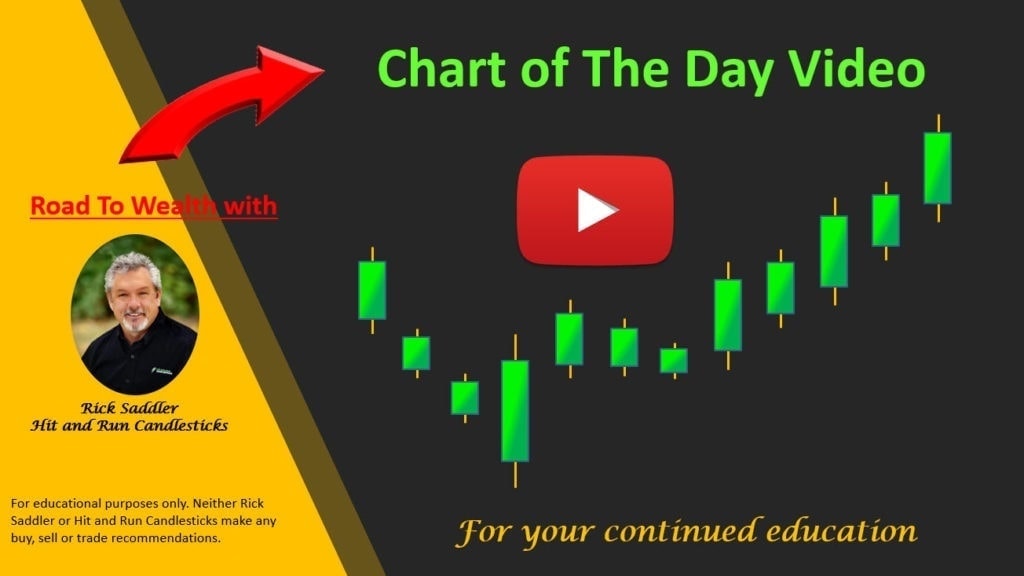 Disclosure: We do not act on all trades we mention, and not all mentions acted on the day of the mention. All trades we mention are for your consideration only.




Free YouTube Education • Subscription Plans • Private 2-Hour Coaching
DISCLAIMER: Investing / Trading involves significant financial risk and is not suitable for everyone. No communication from Hit and Run Candlesticks Inc, its affiliates or representatives is not financial or trading advice. All information provided by Hit and Run Candlesticks Inc, its affiliates and representatives are intended for educational purposes only. You are advised to test any new trading approach before implementing it. Past performance does not guarantee future results. Terms of Service