Markets were essentially flat on the day as traders continue to rest after the recent strong run.  All 3 major indices printed indecisive white candles (Doji or Spinning Top).  On the day SPY was up 0.12%, DIA up 0.01%, and QQQ up 0.24%.  The VXX fell to 10.49 and T2122 dropped just below the overbought territory at 76.29.  The 10-year bond yield climbed to 1.679% and Oil (WTI) fell half a percent to $59.50/barrel.
After hours Fed member Brainard followed the suit of her peers saying that the economy is improving, but is still far from where it needs to be.  This echoes the sentiments of discussion that were seen in the March FOMC minutes released earlier in the afternoon.  The point repeatedly made is that the Fed will not tighten regardless of short-term inflation, as long as we are not at "full employment."
Related to the infrastructure bill, Republicans continue to fight anything beyond roads, bridges, and railways being called infrastructure (perhaps oddly, missing was the electricity grid, water systems, and telecom/Internet).  Meanwhile, some Democrats are saying they are against raising the corporate tax as far as 28%.  The President said Wednesday he isn't married to 28% and is open to negotiation.  Meanwhile, the Treasury Dept. (and Sec. Yellen) says the tax policy that is part of this Infrastructure bill would repatriate $2 trillion in corporate profits currently being hidden abroad. In a related story, Sec. Yellen told the press she believes that the vast majority of developed nations (including the G20) will go along with the idea of a "global minimum corporate tax" that she has proposed. Separately, the Wharton school has said the infrastructure plan (as proposed, not as finalized) would have little if any impact on business investments.

Related to the virus, US infections are rising again after plateauing at a level above the fall level.  The totals have risen to 31,637,243 confirmed cases and deaths are now at 572,849.  The number of new cases has ticked higher again to an average of 66,271 new cases per day.  However, new deaths are trending down again, now at 771 per day.  The CDC (and Dr. Fauci, NIH) announced that more and more new cases and hospitalizations are coming from younger demographics and that the main cause appears to be the increase in travel, reduction of restrictions, and the public abandonment of mitigation (masking).
Globally, the numbers rose to 133,830,978 confirmed cases and the confirmed deaths are now at 2,904,226 deaths.  The trends have reversed and are now trending toward trouble again as we have seen significant upticks recently.  The world's average new cases are rising again and are now at 600,875 per day.  Mortality, which lags, held roughly steady at 10,074 new deaths per day. The Canadian province of Ontario went into lockdown for at least the next 4 weeks as cases and hospitalizations have spiked. In the middle-east, Iran has seen the average number of new cases double in the last week.  In Asia, India reported another record number of new cases today. And related to vaccines, several countries announced new restrictions or new pauses in the use of the AZN vaccine, including Australia, Spain, Belgium, and even the UK.
Overnight, Asian markets were mostly green on modest moves.  Hong Kong (+1.16%), Australia (+1.02%), and New Zealand (+1.16%) were the biggest winners by far on the day.  Only Japan (-0.07%) and Singapore (-0.29%) were in the red.  The other exchanges all saw modest moves to the upside.  In Europe, a similar story is taking shape as of midday.  Denmark (+1.46%) is a dramatic outlier, but the FTSE (+0.38%), DAX (-0.12%), and CAC (+0.42%) are much more typical of the continent.  As of 7:30 am, US Futures are mixed.  The DIA is implying a flat (unchanged) open, the SPY implying a +0.34% open, and the QQQ implying a +0.90% gap higher.

The major economic news scheduled for Thursday is limited to Weekly Jobless Claims (8:30 am) and Fed Chair Powell speaks at noon.  Major earnings reports on the day include CAG and STZ before the open.  Then after the close LEVI reports.
Bond yields are down very slightly and Oil is off about 1% overnight. So, the inflation story is in check at least prior to the Jobless Claims number (which is expected to be down significantly). With markets having rested the last couple of days and extension having been relieved to some extent, the bulls may have the wind at their back again today. Regardless, do not fight the tide whether that means picking a reversal or not following the trend.
As always, keep taking trade goals (profits) off the table when you can. Stick with your discipline. Successful traders over the long run are the ones that keep hitting singles and doubles. They are not the traders that are looking to hit a grand slam every time at-bat. So, take your profits when trade goals are met, stay on the right side of the market trend, respect both support and resistance, and don't chase the moves you missed. Be sure to follow your trading rules, because consistency is the key to long-term trading success.
Ed
Swing Trade Ideas for your consideration and watchlist: ALLY, DRI, ORCL, MRVL, INTC, LB. You can find Rick's review of tickers on his YouTube Channel here. Trade your plan, take profits along the way, and smart. Also, remember to check for impending earnings reports. Finally, remember that any tickers we mention and talk about in the trading room are not recommendations to buy or sell.

🎯 Mike Probst: Rick, Got CTL off the scanner today. Already up 30%. Love it.
🎯 Dick Carp: the scanner paid for the year with HES-thank you
🎯 Arnoldo Bolanos: LTA scanner really works $$, thanks Ed.
🎯 Bob S: LTA is incredible…. I use it … would not trade without it
🎯 Malcolm .: Posted in room 2, @Rick… I used the LTA Scanner to go through hundreds of stocks this weekend and picked out three to trade: PYPL, TGT, and ZS. Quality patterns and with my trading, up 24%, 7% and 12%…. this program is gold.
🎯 Friday 6/21/19 (10:09 am) Aaron B: Today, my account is at +190% since January. Thanks, RWO HRC Flash Malcolm Thomas Steve Ed Bob S Bob C Mike P and everyone that contributes every day. I love our job.
Hit and Run Candlesticks / Road To Wealth Youtube videos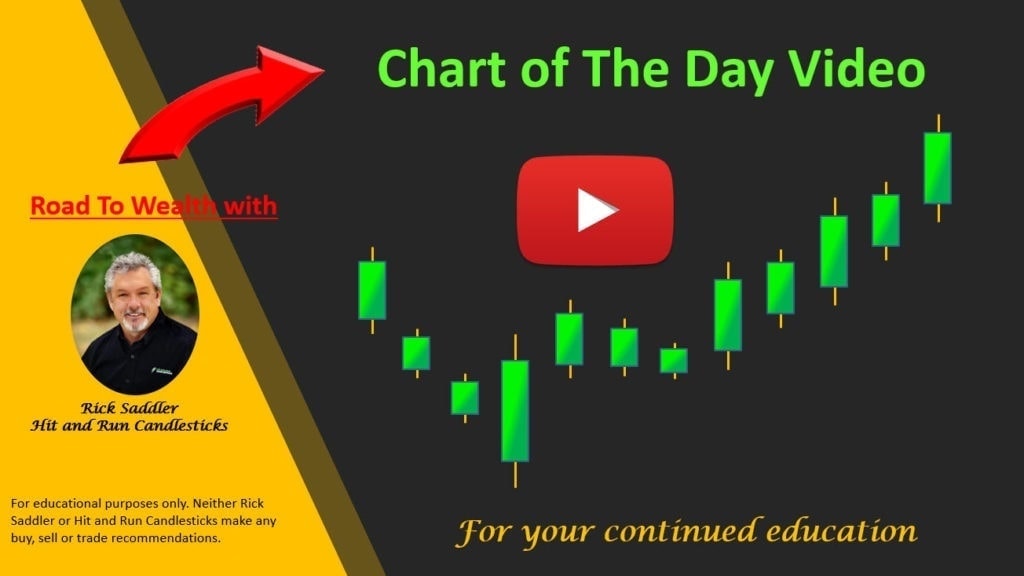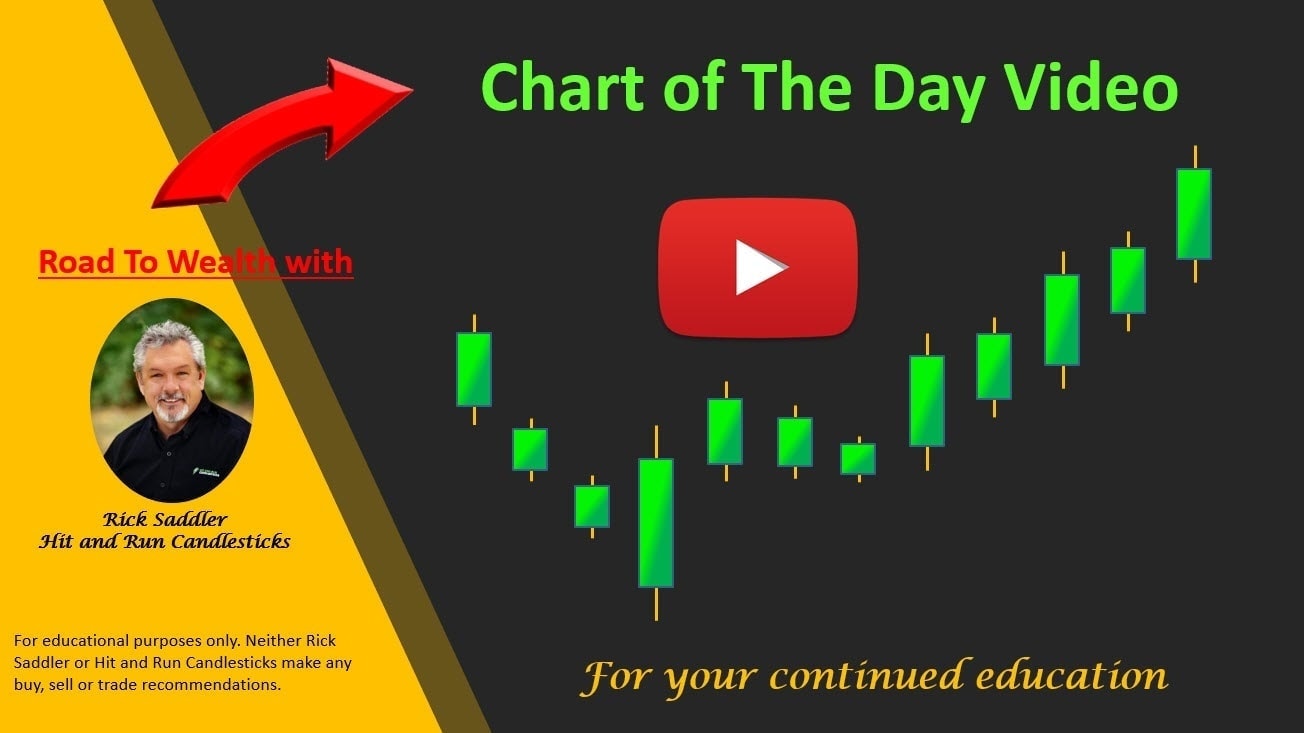 Disclosure: We do not act on all trades we mention, and not all mentions acted on the day of the mention. All trades we mention are for your consideration only.




Free YouTube Education • Subscription Plans • Private 2-Hour Coaching
DISCLAIMER: Investing / Trading involves significant financial risk and is not suitable for everyone. No communication from Hit and Run Candlesticks Inc, its affiliates or representatives is not financial or trading advice. All information provided by Hit and Run Candlesticks Inc, its affiliates and representatives are intended for educational purposes only. You are advised to test any new trading approach before implementing it. Past performance does not guarantee future results. Terms of Service