The large caps gapped slightly higher while the QQQ gapped up about half a percent.  The large-caps then ground sideways the rest of the day while the QQQ saw some follow-through before starting its sideways grind at 11am.  All three backed off the highs at the end of the day.  This left all three with upper wicks.  On the day, SPY gained 0.41%, DIA lost 0.19%, and QQQ gained 1.53%.  The VXX fell again to 11.40 and T2122 roe a bit but remains in the mid-range at 60.29.  10-year bond yields rose to 1.739% and Oil (WTI) fell almost 2% to $59.39.
After the close, President Biden announced his $2.25 trillion infrastructure plan.  It calls for $621 billion in transport infrastructure, $580 billion into manufacturing (R&D and job training), $300 billion for drinking water infrastructure, $300 billion into affordable housing construction, and $400 billion for care of elderly/disabled Americans.  The primary way it proposes paying for the plan is the reversion of the Corporate tax rate from 21% to 28% (it was 35% through 2017). 
In other government news, after hours, Treasury Sec. Yellen has restarted the hedge fund regulatory panel as part of an overhaul of financial regulation systems.  Also included in the oversight mandate of this panel will be the Treasury bond, Mutual Fund, and Money Market segments of Wall Street.  This came as the SEC also announced it has opened a probe into the Archegos fund that caused the massive block trades Friday-Tuesday due to margin call on that fund's levered positions.

Related to the virus, US infections are rising again after plateauing at a level above the fall level. The totals have risen to 31,166,344 confirmed cases and deaths are now at 565,256.  The number of new cases has jumped higher again to an average of 65,308 new cases per day.  However, new deaths are mostly flat at 932 per day.  In vaccine news, a trial of the MRNA vaccine booster shot aimed at the South African variant is now underway.  In addition, PFE announced that the ongoing Phase 3 trial has shown its vaccine protection lasts at least 6 months (better than the 90-day estimate the company originally offered) and also appears to be 91% effective against the South African variant.  In other related news, GOOG also announced that it is speeding up reopening offices and will put limits on future remote work.  DAL also told reporters that it is eliminating empty middle seats due to a surge in air travel demand.
Globally, the numbers rose to 129,606,380 confirmed cases and the confirmed deaths are now at 2,830,726 deaths.  The trends have reversed and are now trending toward trouble again as we saw a significant uptick today.  The world's average new cases are rising again (about 10,000 per day) and are now at 575,440 per day.  Mortality, which lags, also ticked up, now at 10,041 new deaths per day.  French President Macron called for another national lockdown as cases have spikes.  Meanwhile Austria is signing a deal to buy 1 million doses of the Russian Sputnik vaccine amid AZN deadline misses and general vaccine shortages.
Overnight, Asian markets were green across the board, with the lone exception of New Zealand (-0.58%).  Hong Kong (+1.97%), Shenzhen (+1.46%), and India (+1.20%) led the gainers, but the surge was about two-thirds of a percent on average.  In Europe, we see green all the way across the board so far today.  Some of the smaller exchanges are running faster, but the FTSE (+0.49%), DAX (+0.35%), and CAC (+0.25%) are fairly typical of the continent at this hour.  As of 7:30 am, US Futures are also pointing to a green, if uneven, open.  The DIA (+0.02%) is flat, while the SPY is implying a +0.28% open and the QQQ is implying a +0.95% open.

The major economic news scheduled for Thursday is limited to Weekly Jobless Claims (8:30 am), Mfg. PMI (9:45 am), and ISM Mfg. PMI (10 am).  Major earnings reports for the day are limited to KMX before the open.  There are no major reports after the close.
Bond rates came down significantly overnight but remain above 1.71%. With only Weekly Jobless Claims to come as a different driver, the market action today may be a referendum on the specifics of the President's proposed infrastructure plan or the tax scheme that is proposed to pay for that investment. So, beware of volatility.
As we always say, consistency is the key to long-term trading success. So, keep taking trade goals (profits) off the table when you can, stick to your rules, and maintain that discipline. Be sure to follow your trading rules, follow the market trend, respect both support and resistance, and don't chase the moves you missed. And if you don't have an edge (like being on the right side of a trend), then think twice before trading.
Ed
Swing Trade Ideas for your consideration and watchlist: No tickers today. You can find Rick's review of tickers on his YouTube Channel here. Trade your plan, take profits along the way, and smart. Also, remember to check for impending earnings reports. Finally, remember that any tickers we mention and talk about in the trading room are not recommendations to buy or sell.

🎯 Mike Probst: Rick, Got CTL off the scanner today. Already up 30%. Love it.
🎯 Dick Carp: the scanner paid for the year with HES-thank you
🎯 Arnoldo Bolanos: LTA scanner really works $$, thanks Ed.
🎯 Bob S: LTA is incredible…. I use it … would not trade without it
🎯 Malcolm .: Posted in room 2, @Rick... I used the LTA Scanner to go through hundreds of stocks this weekend and picked out three to trade: PYPL, TGT, and ZS. Quality patterns and with my trading, up 24%, 7% and 12%.... this program is gold.
🎯 Friday 6/21/19 (10:09 am) Aaron B: Today, my account is at +190% since January. Thanks, RWO HRC Flash Malcolm Thomas Steve Ed Bob S Bob C Mike P and everyone that contributes every day. I love our job.
Hit and Run Candlesticks / Road To Wealth Youtube videos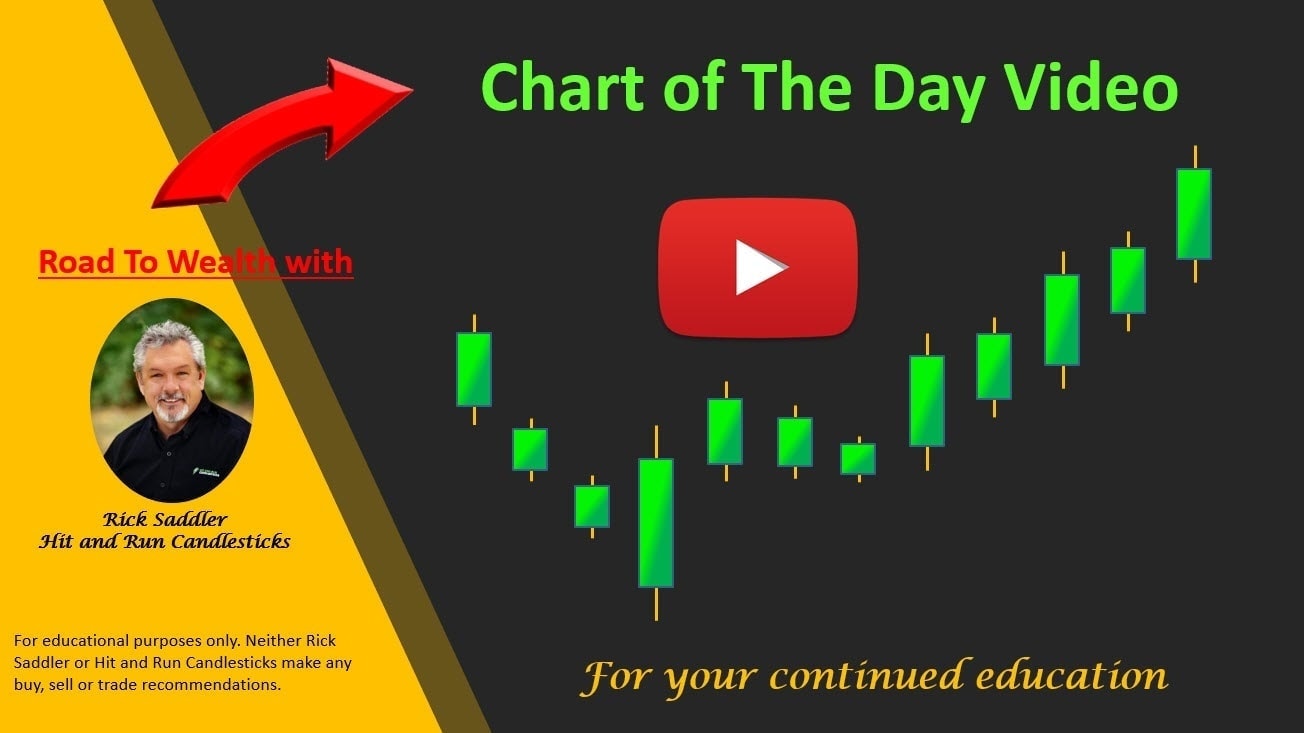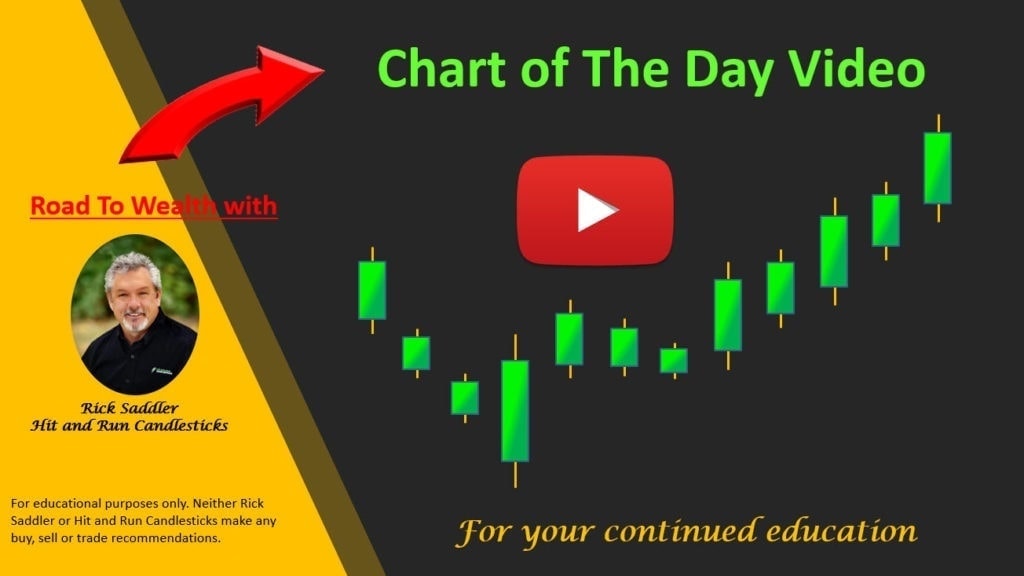 Disclosure: We do not act on all trades we mention, and not all mentions acted on the day of the mention. All trades we mention are for your consideration only.




Free YouTube Education • Subscription Plans • Private 2-Hour Coaching
DISCLAIMER: Investing / Trading involves significant financial risk and is not suitable for everyone. No communication from Hit and Run Candlesticks Inc, its affiliates or representatives is not financial or trading advice. All information provided by Hit and Run Candlesticks Inc, its affiliates and representatives are intended for educational purposes only. You are advised to test any new trading approach before implementing it. Past performance does not guarantee future results. Terms of Service