Markets opened slightly higher Friday and started to drift higher.  However, Fed Chair Powell's speech was met with joy and a strong rally between 10 and 10:30 am, before drifting slowly higher until the last 15 minutes of the day.  This left us with strong bullish candles in all 3 major indices that closed near the highs.  On the day, SPY gained 0.89% (to a new all-time high close), DIA gained 0.68%, and QQQ gained 0.97% (to a new all-time high close).  The VXX fell over 5% to 25.85 and T2122 jumped deep into the overbought territory at 91.51.  10-year bond yields fell significantly to 1.305% and Oil (WTI) rose almost 2% to $68.68/ barrel.
Hurricane Ida came ashore early Sunday as a Category 4 hurricane.  It made landfall West of New Orleans.  Prior to the landfall, Ida had shut down 91% of Oil production in the Gulf of Mexico.  Having reached the US, Ida will now shut down a sizeable chunk of US oil refining and chemical production that follows the Mississippi River to the North and extends West to the Texas state line (Chemical Alley). However, the Oil production, refining, and chemical processing plants should be largely back online within days, pending local damage and power outages.
In chip shortage news, TSM has announced they will be increasing the price of their products by 10-20% depending on the wafer generation as of the end of this year.  Computers will see the lower end of the price rise, but low-end electronics (like cars) will see the high end of the increases. There is very little doubt that Intel, Global Foundries (recently filed to go public), QCOM, AVGO, and others will follow suit.  The underlying reasons are the huge investments being made into additional production capacity, modest input cost increases, and most importantly the tremendous pricing power the industry has had amidst skyrocketing demand over the last 18 months. This is likely to lead to rising prices on every product that contains electronics.

In other virus-related news, new US infections continue to rise.  However, analysts continue to predict we may have reached the peak of this surge.  The totals rose to 39,665,515 confirmed cases and deaths are now at 654,689. The averages are now at 156,819 new cases and 993 new deaths per day.  Amidst that backdrop, Israel (at an all-time high peak in new cases), which tends to front-run US trends, has now approved and is pushing booster vaccinations in an effort to forestall another national shutdown.  Along those lines, over the weekend both Dr. Fauci (NIH) and the White House gave support to the idea of boosters for all American citizens while continuing to push for vaccinations of any kind.  (Only 53% of US Adults are fully vaccinated.)
Overnight, Asian markets were almost green across the board.  Only Shenzhen (-0.09%) showed any red at all.  Meanwhile, Indonesia (+1.71%), India (+1.35%), and Taiwan (+1.08%) led the gainers.  In Europe, markets are a bit more mixed, but still lean to the green side on modest moves.  The FTSE (+0.32%), DAX (+0.22%), and CAC (+0.18%) are typical of the gainers with outliers like Greece (+1.16%) and Norway (-0.29%) at mid-day.  As of 7:30 am, US Futures are pointing to a flat open.  The DIA is implying a+0.05% open, the SPY implying a +0.09% open, and the QQQ implying a +0.13% open at this hour.
The major economic news scheduled for release on Monday is limited to July Pending Home Sales (10 am).  The major earnings reports scheduled for the day are limited to CTLT, LI, and VEON before the open.  Then after the close, NDSN, STNE, and ZM report.

With Jackson Hole behind us, markets are likely to look toward the data dumps later in the week (and especially the August Payrolls Report on Friday). It is possible volatility picks up here, but most of all, remember that we are sitting at all-time highs coming into a month's end. (Granted it is not a quarter-end, but still more funds will be reporting the period's results than say a given week. And that can lead to some profit-taking and Window Dressing prior to Wednesday.
Concentrate on the process and on managing those things you control, while not worrying too much about the things you can't control. Good trading rules and discipline is what separates long-term success from failure in trading. As always, manage your existing trades before you go chasing any new ones. Also, remember, the trend is your friend until it is broken. Simply put, the market maintains trend far more often than it reverses trends. Above all, consistently take profits when you have them. Don't let greed turn winners into losers.
Ed
Swing Trade Ideas for your consideration and watchlist: WKHS, NKLA, F, KRE, BB, BFLY, RIDE. You can find Rick's review of tickers on his YouTube Channel here. Trade your plan, take profits along the way, and smart. Also, remember to check for impending earnings reports. Finally, remember that any tickers we mention and talk about in the trading room are not recommendations to buy or sell.

🎯 Mike Probst: Rick, Got CTL off the scanner today. Already up 30%. Love it.
🎯 Dick Carp: the scanner paid for the year with HES-thank you
🎯 Arnoldo Bolanos: LTA scanner really works $$, thanks Ed.
🎯 Bob S: LTA is incredible…. I use it … would not trade without it
🎯 Malcolm .: Posted in room 2, @Rick... I used the LTA Scanner to go through hundreds of stocks this weekend and picked out three to trade: PYPL, TGT, and ZS. Quality patterns and with my trading, up 24%, 7% and 12%.... this program is gold.
🎯 Friday 6/21/19 (10:09 am) Aaron B: Today, my account is at +190% since January. Thanks, RWO HRC Flash Malcolm Thomas Steve Ed Bob S Bob C Mike P and everyone that contributes every day. I love our job.
Hit and Run Candlesticks / Road To Wealth Youtube videos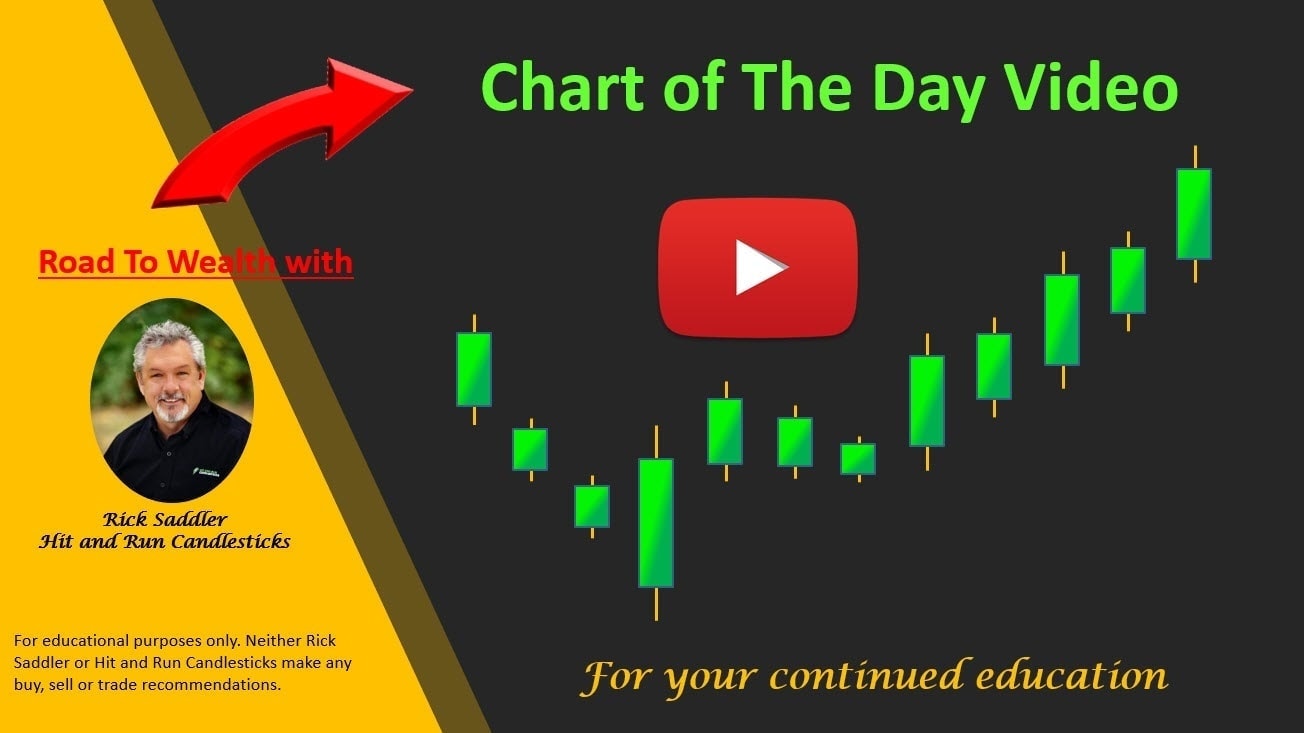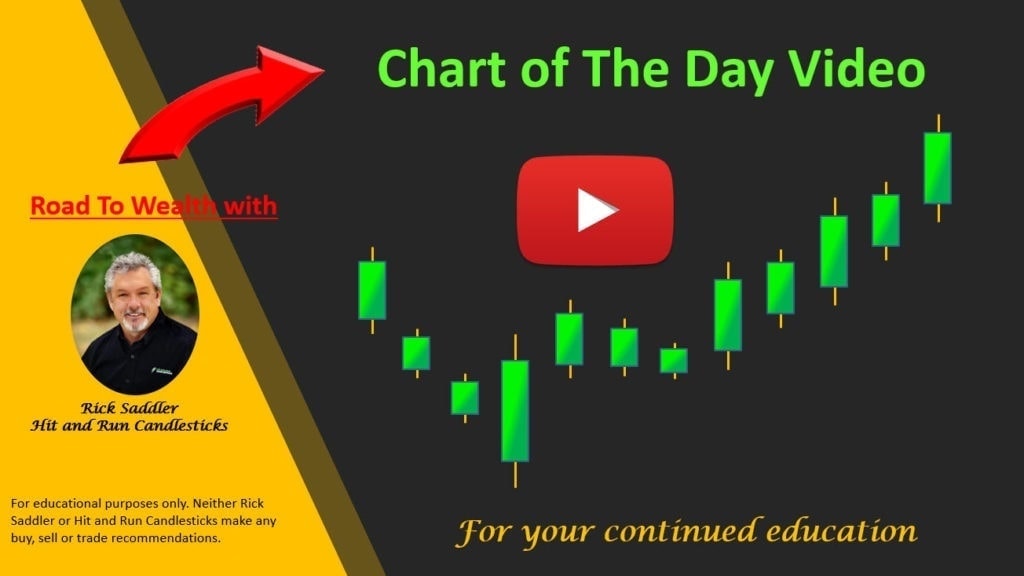 Disclosure: We do not act on all trades we mention, and not all mentions acted on the day of the mention. All trades we mention are for your consideration only.




Free YouTube Education • Subscription Plans • Private 2-Hour Coaching
DISCLAIMER: Investing / Trading involves significant financial risk and is not suitable for everyone. No communication from Hit and Run Candlesticks Inc, its affiliates or representatives is not financial or trading advice. All information provided by Hit and Run Candlesticks Inc, its affiliates and representatives are intended for educational purposes only. You are advised to test any new trading approach before implementing it. Past performance does not guarantee future results. Terms of Service