Markets gapped up about three-tenths of a percent and proceeded to put in a slow, steady all-day rally.   As expected, the Fed decision and statement gave no surprises and only the big Tech anti-trust hearings caused any blip at all.  However, stocks still closed near their highs.  Yet even with a nice candle on the day, no major ground has been gained by the bulls or bears for the week as a whole.  The SPY closed up 1.20%, the DIA up 0.59%, and the QQQ up 1.15% for the day.  The VXX fell to 28.52 and T2122 climbed well back into the overbought territory at 91.57.  10-year bond yields fell slightly to 0.577% and Oil (WTI) rose slightly to $41.30/barrel.
The key takeaway from Fed Chair Powell's press conference was that the FOMC is "not even thinking about raising rates" and while recovering, "the economy remains well below the levels at the beginning of the year."  So monetary policy should remain full speed ahead on the printing presses. On the Fiscal side, the Democrats and Republicans remain far apart (as well as the Republicans within their own ranks) on another Stimulus bill agreement.
On the Anti-trust hearings, the CEOs of AAPL, AMZN, FB, and GOOG were beaten up with evidence of anti-competitive activities.  The CEO's general approach seemed to be denial or reframing of the allegations.  However, Jeff Bezos went a different route, claiming to be shocked and concerned at the accusations.  It is worth noting that FB, AMZN, GOOG, and AAPL stocks all rose well over a percent on the day. So, Mr. Market did not care about at least the first couple hours of the process.

In the US, the virus numbers show we have 4,568,375 confirmed cases and 153,848 deaths.  With new cases came in at 66,921 Wednesday and deaths rose again to 1,485.  TX passed NY to join CA and FL with the distinction of being the most-infected states.  This came as another group of scientists called for a second national shutdown.  The first group was 150 scientists who wrote an open letter last weekend.  Johns Hopkins University Infectious Disease Department scientists became the second group, recommending 10 steps which included a national lockdown and nationally mandatory masks to stem the tide.
Globally, the number of cases has reached 17,213,663 confirmed cases and 670,909 deaths.  In Asia, Australia, Hong Kong, India, and Vietnam all had record numbers of new cases while Japan and South Korea were near record highs. In Europe, Italy extended its state of emergency through Oct. 15.  This comes as Germany reports the sharpest quarterly economic drop on record (a 10.1% contraction).
Overnight, Asian markets were mixed yet again, but this time lean toward the red.  However, the moves were modest.  The lone outlier is Taiwan, which was up 1.45%.  In Europe, markets are strongly red across the board on poor economic data and a resurgence of cases in a number of EU countries.  As of this point, the FTSE is down 1.92%, the DAX down 2.85%, and the CAC down 1.68%.  In the US, as of 7:30 am futures are pointing to a once percent gap down across the 3 major indices.  However, the economic data at 8:30 am is likely to have a significant impact one way or the other.   

The major economic news for Thursday is limited to Q2 GDP and Initial Jobless Claims (both at 8:30 am).  Major earnings include AOS, AGCO, ALXN, AMT, BUD, APTV, ARW, AZN, BAX, CARR, CI, CLF, CNHI, CMCSA, COP, DAN, DBD, DD, FNMA, FMCC, FMS, GPC, GPI, HBI, HUBB, IDA, ICE, IP, K, KDP, KHC, LIN, LKQ, LLY, MA, MAS, MCO, MD, MMC, MT, NEM, NOC, ODFL, OSK, PG, SAH, SIRI, SNDR, SO, SWK, TAP, TMHC, TXT, UPS, VLO, WM, WLTW, XEL, XYL, and YUM all before the open.  Then AAPL, AJG, AMZN, ATUS, BLDR, CC, DVA, EA, F, FB, FLEX, FLS, GILD, GOOG, HIG, INT, LPLA, MHK, MOH, MTZ, RLGY, SEM, X, VRTX, and XPO all report after the close.
Wednesday gave us a nice candle in an otherwise consolidating last week. With no sign of a stimulus deal yet, it will surely be GDP and Jobless Claims that call the tune for the day. However, there are a lot of important earnings today(but most of the mega-cap tech names are after the close). So, volatility is likely to continue after the news.
Did you ever think you'd see a day when if we were lucky enough to see a 30% GDP contraction, that might be seen as a major beat of estimates? The point is we are in uncharted waters. We really don't know how good or bad any number will be seen by the overall market. All we know for sure is that bulls have been wearing their rose-colored glasses for some time and that whipsaws are fast.
Keep the FAANG stocks in your line of sight as they will point the way. Follow the trend, don't try to predict reversals or chase moves that got away. And always, always take profits as you go.  Remember, trading is a job and we're here to consistently make profits, not win the lottery.
Ed
The Daily Swing Trade Ideas for today: OIH, V, SIG, SYF, FITB, FAST, COF. Trade your plan, take profits along the way, and smart. Also, don't forget to check for upcoming earnings. Finally, remember that the stocks/ETFs we mention and talk about in the trading room are not recommendations to buy or sell.

🎯 Mike Probst: Rick, Got CTL off the scanner today. Already up 30%. Love it.
🎯 Dick Carp: the scanner paid for the year with HES-thank you
🎯 Arnoldo Bolanos: LTA scanner really works $$, thanks Ed.
🎯 Bob S: LTA is incredible…. I use it … would not trade without it
🎯 Malcolm .: Posted in room 2, @Rick... I used the LTA Scanner to go through hundreds of stocks this weekend and picked out three to trade: PYPL, TGT, and ZS. Quality patterns and with my trading, up 24%, 7% and 12%.... this program is gold.
🎯 Friday 6/21/19 (10:09 am) Aaron B: Today, my account is at +190% since January. Thanks, RWO HRC Flash Malcolm Thomas Steve Ed Bob S Bob C Mike P and everyone that contributes every day. I love our job.
Hit and Run Candlesticks / Road To Wealth Youtube videos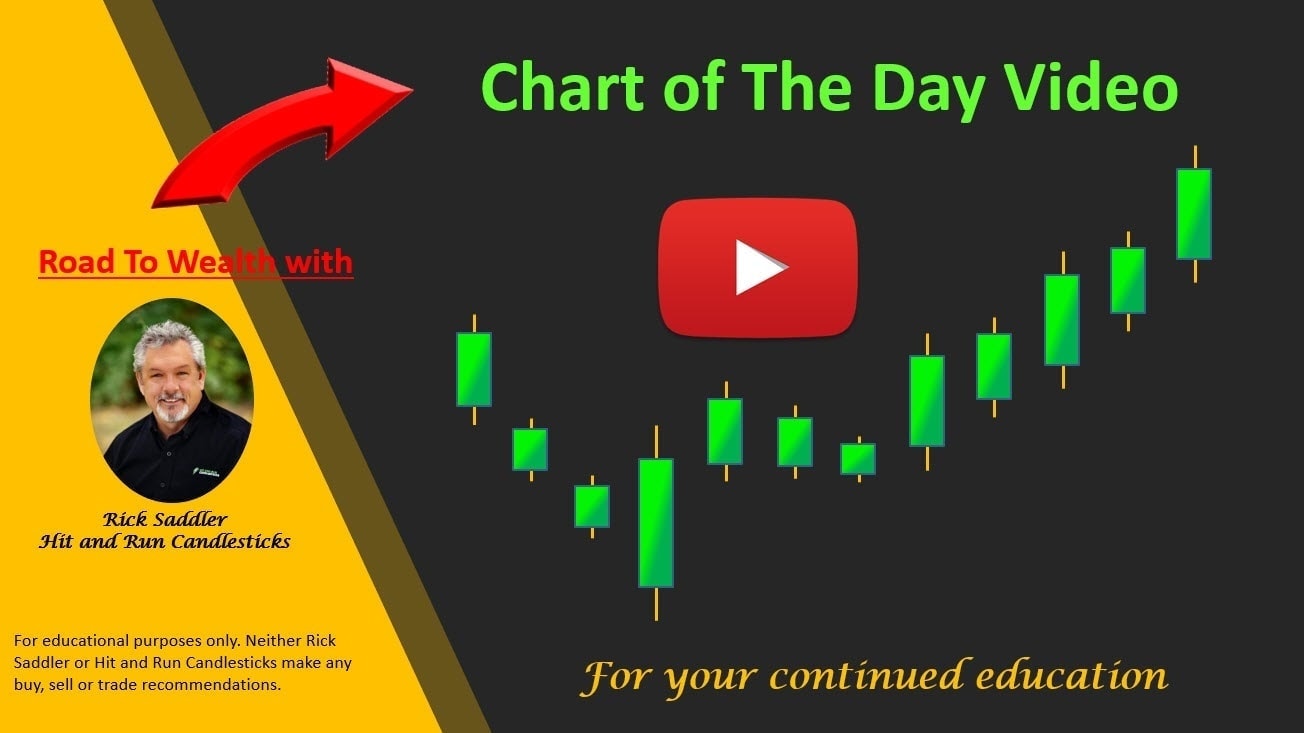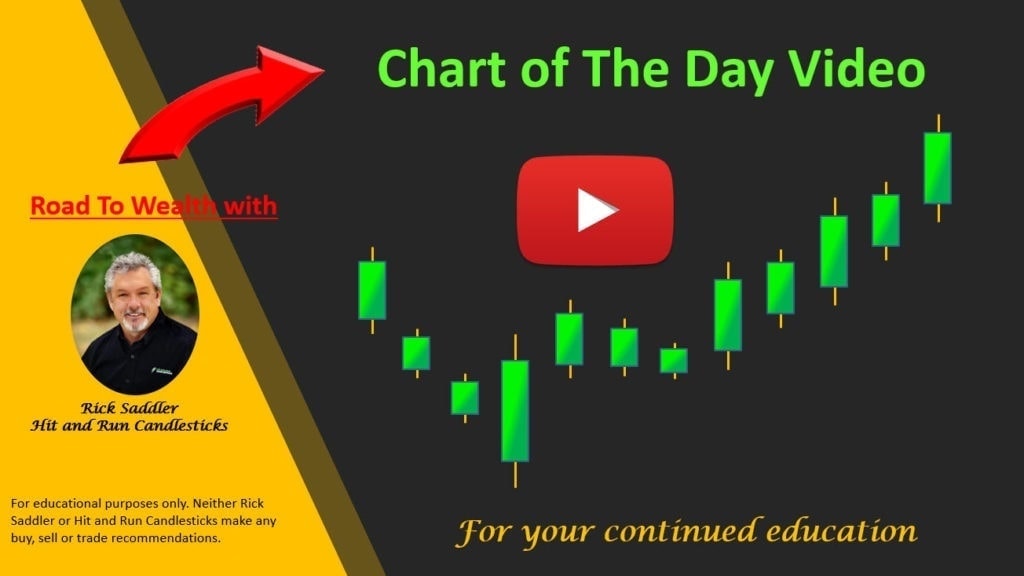 Disclosure: We do not act on all trades we mention, and not all mentions acted on the day of the mention. All trades we mention are for your consideration only.




Free YouTube Education • Subscription Plans • Private 2-Hour Coaching
DISCLAIMER: Investing / Trading involves significant financial risk and is not suitable for everyone. No communication from Hit and Run Candlesticks Inc, its affiliates or representatives is not financial or trading advice. All information provided by Hit and Run Candlesticks Inc, its affiliates and representatives are intended for educational purposes only. You are advised to test any new trading approach before implementing it. Past performance does not guarantee future results. Terms of Service