On Wednesday, all the major indices gapped lower for the second straight day after Inflation came in higher than expected according to the April CPI (+$.2% vs +3.6% est.). The bears gave us follow-through to the downside the rest of the day, with stocks closing near their lows.  The gave us ugly black candles in all 3 major indices, with only the SPY printing a candle signal (Bearish Doji Continuation Pattern).  On the day, DIA lost 2.02%, SPY lost 2.12%, and QQQ lost 2.59%.  VXX shot over 17% higher to 48.40 and T2122 fell deeper into the oversold territory to 3.92.  10-year bond yields spiked higher to 1.695% and Oil (WTI) rose just under nine-tenths of a percent to $65.85/barrel.
The Colonial pipeline, closed by the cyberattack, restarted operations on Wednesday evening.  The company said it will be back to full capacity within 24 hours, but that it might take a few days for the entire fuel supply chain to get back to normal.  This came after the weekly crude oil inventories saw a drawdown (and gasoline inventories saw a spike since refineries had no place to ship with the pipeline down).
In interesting crypto news, Elon Musk made headlines related to Bitcoin again. This time, 3 months after the company announced it had purchased $1.5 billion in Bitcoin and less than two months after announcing it will allow customers to buy their cars using Bitcoin, TSLA has suspended vehicle purchases using the cryptocurrency.  This comes after the Musk claimed concern over the increased use of fossil fuels in Bitcoin mining.  However, such mining has always been very electric-intensive and most electricity has always been produced with fossil fuels.  So, nothing has really changed since the start  of the year, when TSLA moved the opposite direction.  Overnight, Bitcoin was down 12% and there were sympathy losses by other cryptocurrencies.

Related to the virus, US infections are rising again after plateauing at a level above the fall level.  The totals have risen to 33,586,136 confirmed cases and deaths are now at 597,785.  The number of new cases has is falling again and are back down to an average of 37,818 new cases per day (the lowest number since September). However, deaths are still plateauing at the new lower levels, now at 644 per day (the lowest number since July 2020). After the close, a scientific report was published showing that the PFE-BNTX vaccine is 90% effective against several variants, including the main UK variant.  However, the Indian 617 variant (double mutation) was not tested.  The CDC also reported that 28 cases of blood-clotting (out of 8.7 million shots given) have resulted from the JNJ vaccine.
Globally, the numbers rose to 161,139,255 confirmed cases and the confirmed deaths are now at 3,347,034 deaths.  The trends are slightly better again as it is believed that India has peaked.  The world average new cases seems to have topped again at the new all-time peak and is now rounding over at 749,588 new cases per day.  Mortality, which lags, may also be rounding over again at 12,739 new deaths per day.  As said, India appears to have made it past the peak of the recent surge.  The government in Delhi reported that only one hospital called pleading for oxygen in the last 24 hours (as opposed to dozens and dozens per day previously).  Test positivity rate is also down to a third of what it was two weeks ago.  Still, the country reported over 362,000 new cases Thursday, which is huge, but far below the 414,000 record of less than a week ago (May 7) and is trending the right direction.
Overnight, Asian markets were strongly red across the board.  Japan (-2.49%), Hong Kong (-1.81%), and Thailand (-1.51%) led the way lower, but losses were over a percent region-wide.  In Europe, markets are mostly in the red as well, with just a couple small exceptions as of mid-day.  The FTSE (-2.04%), DAX (-1.37%), and CAC (-1.03%) lead the losses, with the CAC being most typical of the rest of the continent for now.   As of 7:30 am, US Futures are pointing to mixed and modest open.  The DIA is implying a -0.47% open, the SPY implying a -0.20% open, and the QQQ implying a +0.16% open. However, that is in front of Jobless Claims and Producer Inflation data in an hour.

The major economic news scheduled for Thursday includes April PPI and Weekly Jobless Claims (both at 8:30 am) and 2 Fed speakers (Waller at 1 pm and Bullard at 4 pm).  Major earnings reports on the day include BABA, ARKO, BILI, BAM, KELYA, EYE, and NICE before the open.  Then, after the close, ABNB, DDS, FTCH, FOA, PLT, and DIS report.
With the fuel pipeline coming back online overnight, one of the big drivers of market fear has been reduced, if not eliminated. However, the main issue remains inflation fear (or rather fear that the Fed will need to tighten rates sooner than they have consistently said they would). So, based on yesterday's out-sized CPI data, it is reasonable to expect the PPI number to also be higher than expected. This will give the bears more ammunition. With that said, markets are very oversold in the short-term and the major indicies (at least the DIA and QQQ) may be at a level where they can find some support.
Again, remember that you don't have to trade every day...and you certainly don't have to try to predict the reversal. Waiting for it to play out and then just following the trend is the higher probability play. Respect potential support and resistance levels, but don't assume they will hold. As always, keep locking in your profits when you achieve your trade goals and maintain your discipline by following those trading rules. Consistency is the key to long-term trading success.
Ed
Swing Trade Ideas for your consideration and watchlist: No trade ideas today. You can find Rick's review of tickers on his YouTube Channel here. Trade your plan, take profits along the way, and smart. Also, remember to check for impending earnings reports. Finally, remember that any tickers we mention and talk about in the trading room are not recommendations to buy or sell.

🎯 Mike Probst: Rick, Got CTL off the scanner today. Already up 30%. Love it.
🎯 Dick Carp: the scanner paid for the year with HES-thank you
🎯 Arnoldo Bolanos: LTA scanner really works $$, thanks Ed.
🎯 Bob S: LTA is incredible…. I use it … would not trade without it
🎯 Malcolm .: Posted in room 2, @Rick... I used the LTA Scanner to go through hundreds of stocks this weekend and picked out three to trade: PYPL, TGT, and ZS. Quality patterns and with my trading, up 24%, 7% and 12%.... this program is gold.
🎯 Friday 6/21/19 (10:09 am) Aaron B: Today, my account is at +190% since January. Thanks, RWO HRC Flash Malcolm Thomas Steve Ed Bob S Bob C Mike P and everyone that contributes every day. I love our job.
Hit and Run Candlesticks / Road To Wealth Youtube videos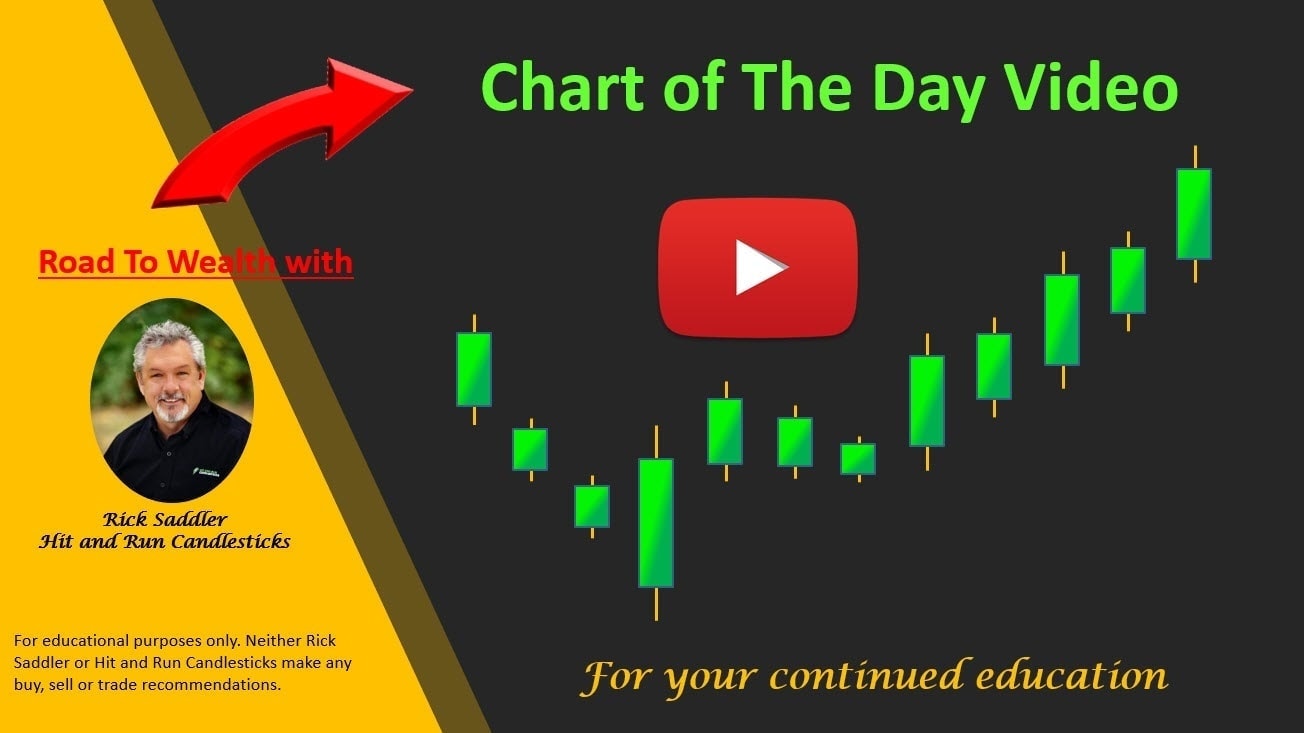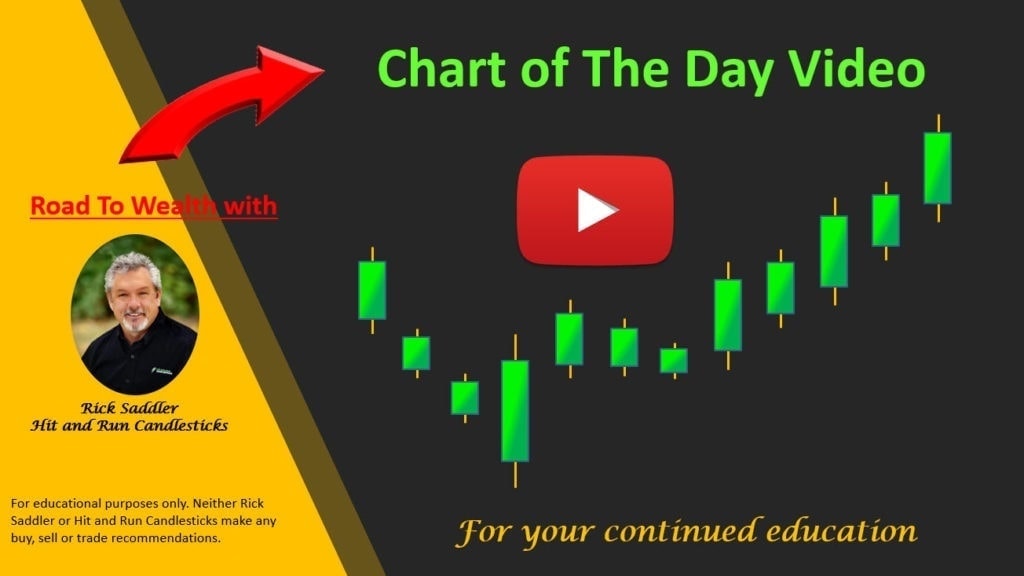 Disclosure: We do not act on all trades we mention, and not all mentions acted on the day of the mention. All trades we mention are for your consideration only.




Free YouTube Education • Subscription Plans • Private 2-Hour Coaching
DISCLAIMER: Investing / Trading involves significant financial risk and is not suitable for everyone. No communication from Hit and Run Candlesticks Inc, its affiliates or representatives is not financial or trading advice. All information provided by Hit and Run Candlesticks Inc, its affiliates and representatives are intended for educational purposes only. You are advised to test any new trading approach before implementing it. Past performance does not guarantee future results. Terms of Service