Markets opened slightly lower on Tuesday.  However, after a rollercoaster first hour, the bulls took control and led a sustained rally up until the last hour, which gave back just a touch of the gains.  On the day the QQQ gained 0.82%, the SPY gained 0.69%, and the DAI gain 0.50%.  VXX fell over 3% to 17.64 and T2122 shot back up to sit just below the overbought territory at 77.17.  10-year bond yields rose sharply to 0.955% and Oil (WTI) shot up over 4.5% buoyed by Saudi Arabia announcing production cuts, leaving it at $49.80/barrel after trading above $50 for the first time since last February.
Politics takes center stage again today without much real short-term impact.  One of the two GA Senate races is projected to go to the Democrat challenger while the other election is too close to call, with the Democrat currently in the lead.  If both Democrats win, the Senate becomes a stalemate for 2 years with Democratic VP Harris then being the deciding vote.  If either seat remains Republican, current Majority Leader McConnell retains the power to obstruct all Democratic plans for 2 years.  Meanwhile, the delusion of conspiracy theories comes to a crescendo as the President and some of his supporters will hold political theatre before accepting the Nov. election results.
Mortgage demand pulled back 0.80% in the last 2 weeks of December, despite record low interest rates (2.68% for 30-year conforming loans, which was way down from 2.90% in the previous reporting period).  The volume of applications was up 3% above the same period a year prior, but the volume had been running at 20% or more higher than the previous year since the beginning of the pandemic.  So, this may be signaling an end to the home buying surge.  

Related to the virus itself, US infections continue to rage as the US.  The totals have risen to 21,579,641 confirmed cases and 365,664 deaths.  The post-holiday surge is still not fully upon us yet, but we did hit a national record of 3,775 deaths Tuesday.  However, the 7-day daily average remains at 222,771 new cases and 2,678 deaths per day.  As mentioned yesterday, the hospital capacity in the Los Angeles area is critical.  Ambulance crews have told to perform 15 minutes of life-saving at any scene and then only transport patients that do not have a low likelihood of survival.  Beyond that, each ambulance may experience an hour or more of wait time at the hospital before a patient can be seen and they freed up for another call.  In addition, all non-essential (beyond just elective) surgeries have been canceled in the region.
Globally, the numbers rose to 86,959,936 confirmed cases and the confirmed deaths are now at 1,878,706 deaths.  As a reference, the world is averaging about 637,000 new cases and 11,250 new deaths per day.  As in the US, in Europe, delays in vaccinations are a major storyline.  The Netherlands just gave its first vaccination on Wednesday as their National Health Ministry had bet on the wrong vaccine to be ready first.  In France the pace is also far, far behind with just a few thousands of doses given.  Italy also received 100,000 fewer doses than they expected.  Meanwhile, for comparison the UK has vaccinated 1.3 million people and Germany almost 400,000.  In China, over 100 cases were reported in one province and that region is being locked down with a negative test required to enter or leave the province as of today.
Overnight, Asian markets were mixed, but mostly red.  Indonesia (-1.17%), Australia (-1.12%) and Malaysia (-1.02%) led the losses.  Shanghai (+0.63%) was the only appreciable green exchange.  In Europe, markets are mostly green so far today.  Among the big 3 bourses, the FTSE (+2.75%) leads as an outlier, with the DAX (+1.02%) and CAC (+0.80%) more typical.  As of 7:45 am, US Futures are mixed.  The QQQ is implying a large -1.44% gap down while the DIA (+0.15%) is slightly green and the SPY is implying a -0.27% open at this point.

The major economic news for Wednesday includes Dec. ADP Nonfarm Employment (87:15 am), Dec. Services PMI (9:45 am), Nov. Factory Orders (10 am), Crude Oil Inventories (10:30 am), and Dec. FOMC Meeting Minutes (2 pm).  Major earnings reports are limited to MSM and RPM before the open.  There are no major earnings reports after the close.
Volatility continues early in 2021, with each day so far starting with markets going one direction only to slam back hard the other direction. Some pundits claim this is related to fear over the Senate, others that is it virus-related. Regardless of the cause, be cautious not to chase and be ready for market switch-backs. Safe is better than fast and nimble is better than slow...if that makes sense.
As always, lock in profits (base hits are better than long fly-outs) and stick with your discipline.  Follow the trend, respect both support and resistance, and don't chase the moves you have missed.  There will be another opportunity and we don't need to trade every day. Focus on the chart and your trading process. Remember, trading is a marathon, not a sprint. 
Ed
Swing Trade Ideas for your consideration and watchlist: CX, X, GE, LTHM, TLRY, AMAT, REGI, XRT. Trade your plan, take profits along the way, and smart. Also, remember to check for impending earnings reports. Finally, remember that any tickers we mention and talk about in the trading room are not recommendations to buy or sell.

🎯 Mike Probst: Rick, Got CTL off the scanner today. Already up 30%. Love it.
🎯 Dick Carp: the scanner paid for the year with HES-thank you
🎯 Arnoldo Bolanos: LTA scanner really works $$, thanks Ed.
🎯 Bob S: LTA is incredible…. I use it … would not trade without it
🎯 Malcolm .: Posted in room 2, @Rick... I used the LTA Scanner to go through hundreds of stocks this weekend and picked out three to trade: PYPL, TGT, and ZS. Quality patterns and with my trading, up 24%, 7% and 12%.... this program is gold.
🎯 Friday 6/21/19 (10:09 am) Aaron B: Today, my account is at +190% since January. Thanks, RWO HRC Flash Malcolm Thomas Steve Ed Bob S Bob C Mike P and everyone that contributes every day. I love our job.
Hit and Run Candlesticks / Road To Wealth Youtube videos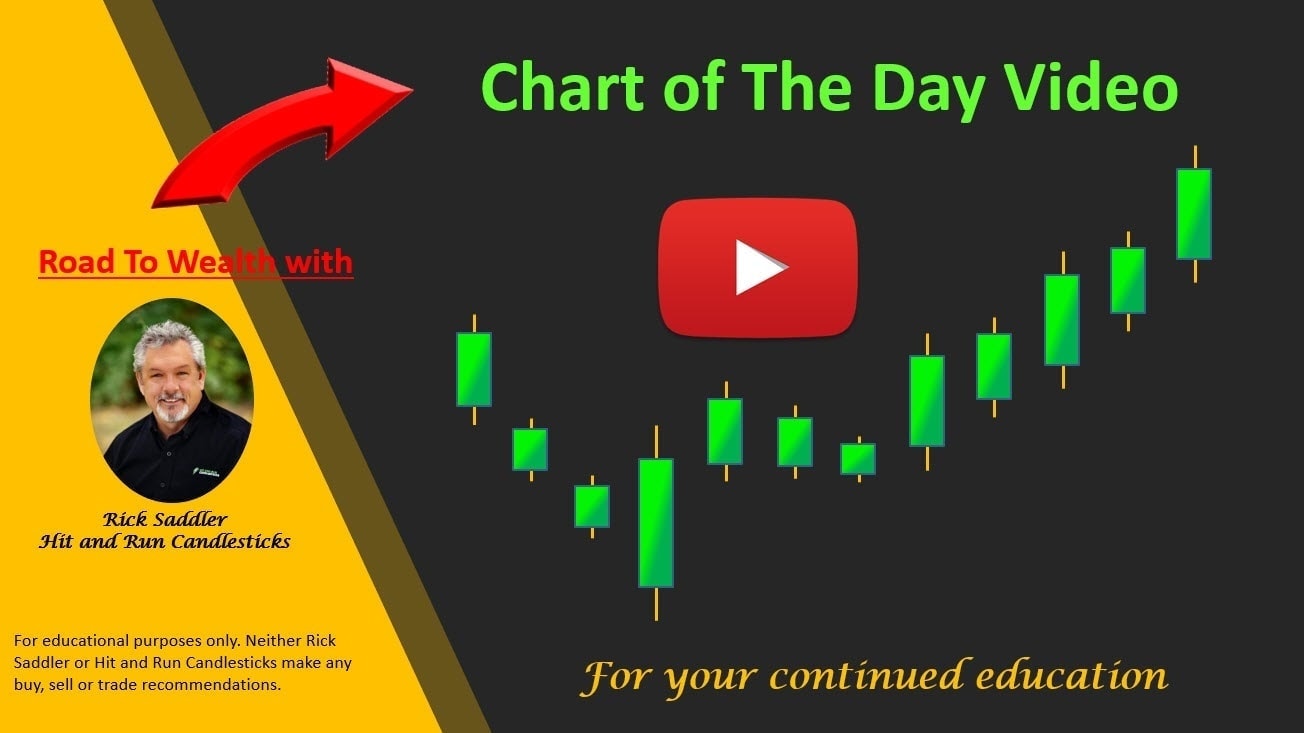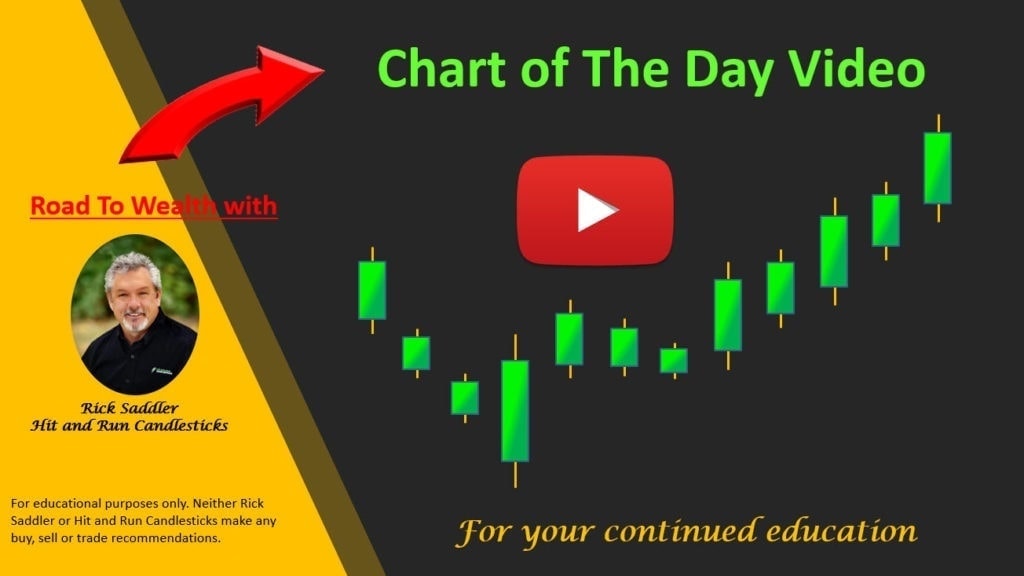 Disclosure: We do not act on all trades we mention, and not all mentions acted on the day of the mention. All trades we mention are for your consideration only.




Free YouTube Education • Subscription Plans • Private 2-Hour Coaching
DISCLAIMER: Investing / Trading involves significant financial risk and is not suitable for everyone. No communication from Hit and Run Candlesticks Inc, its affiliates or representatives is not financial or trading advice. All information provided by Hit and Run Candlesticks Inc, its affiliates and representatives are intended for educational purposes only. You are advised to test any new trading approach before implementing it. Past performance does not guarantee future results. Terms of Service