Markets gapped higher between 0.3% and 0.5% at the open Monday.  However, this was met by a face-ripping selloff that lasted until about 12:30 pm on fears over the holiday surge and the new, more contagious virus strain.  The rest of the day was a sideways grind with a slight bullish bent to i. However, stocks closed closer to their lows than to the Open.  This left us with large Bearish Engulfing candles in all 3 major indices, albeit with lower wicks.  On the day, SPY lost 1.36%, DIA lost 1.13%, and QQQ lost 1.41%.  The VXX gained almost 9% to 18.25 and T2122 fell sharply and now sits at 31.19.  10-year bond yields were flat at 0.915% and Oil (WTI) fell over 2% to $47.36/barrel.
In a bizarre turnaround, the NYSE announced it will not delist the 3 Chinese telecom companies in order to comply with a Presidential Executive Order.  So, China Telecom, China Mobile and China Unicom will all remain listed for now.
An interesting tidbit out of the UK.  Since the first of the year, the cost of moving freight to the UK from Europe has quadrupled due to extra turmoil from Brexit.  This was also complicated by the extra testing requirements at the border around the new virus strain.  This news came as the UK enters its third national lockdown.

Related to the virus itself, US infections continue to rage as the US.  The totals have risen to 21,353,051 confirmed cases and 362,123 deaths.  The post-holiday surge is still not fully upon us.  However, the 7-day daily average remains high at 218,967 new cases and 2,702 deaths per day.  So far, the US has vaccinated only 4.5 million people (less than 25% of 2020 goal), but has distributed well over 15 million doses.  So, the hold-up is the logistics of administering the shots.  Due to the extreme requirements for storage temperatures, relatively few locations in each state have the vaccine and this added to a system strain of all the new cases has slowed vaccinations.  As an example of system load, Los Angeles ambulance crews were told to make triage decisions and not transport patients with little chance of survival, because the hospitals have no capacity left for such patients.
Globally, the numbers rose to 86,197,384 confirmed cases and the confirmed deaths are now at 1,863,113 deaths.  As a reference, the world is averaging about 622,939 new cases and 11,170 new deaths per day.  As mentioned, the UK imposed another national lockdown to fight the strain on their NHS caused by the new virus variant. A Cabinet Minister went further to say that UK citizens should not be traveling under any circumstances.  Elsewhere in Europe, Italy has decided to extend its own lockdown measures at least another two weeks and Germany is discussing an extension of their own quarantine with regional leaders.
Overnight, Asian markets were mostly green again.  Thailand (+2.62%), South Korea (+1.57%), and Shenzhen (+1.50%) were the strong outliers with most exchanges moving much more modestly and mostly to the upside.  However, in Europe, markets are mostly red with only a few clinging to the green side of flat.  Among the 3 major European bourses, the FTSE (-0.09%) is just red, while the DA (-0.64%) and CAC (-0.71%) are more typical of the continent at mid-day.  As of 7:30 am, US Futures are just on the red side of flat.  The DIA is implying a -0.17% open, the SPY implying a -0.15% open, and the QQQ implying a -0.10% open at this point.

The major economic news for Tuesday is limited to Dec. ISM Mfg. PMI and Dec. ISM Mfg. Employment (both at 10 am) and a Fed speaker (Williams at 3:45 pm).  There are no major earnings reports on the day.
After a rough start to 2021, markets seem to be pausing to check the wind direction. This may be due to waiting on the GA Senate elections, the Republican theatre to placate conspiracy theories, or even waiting to see the depths of post-holiday virus impacts. Regardless, there is no strong direction in pre-market this morning.
Lock in those base hit profits where you can and stick to your discipline.  Follow the trend, respect support and resistance, and don't chase moves you have missed.  Focus on the chart and your trading process. Remember that trading is a marathon, not a sprint.  So, don't feel like you need to trade every day.
Ed
Swing Trade Ideas for your consideration and watchlist: WMT, AUY, LMNX, UTHR, TPR, KL. Trade your plan, take profits along the way, and smart. Also, remember to check for impending earnings reports. Finally, remember that any tickers we mention and talk about in the trading room are not recommendations to buy or sell.

🎯 Mike Probst: Rick, Got CTL off the scanner today. Already up 30%. Love it.
🎯 Dick Carp: the scanner paid for the year with HES-thank you
🎯 Arnoldo Bolanos: LTA scanner really works $$, thanks Ed.
🎯 Bob S: LTA is incredible…. I use it … would not trade without it
🎯 Malcolm .: Posted in room 2, @Rick... I used the LTA Scanner to go through hundreds of stocks this weekend and picked out three to trade: PYPL, TGT, and ZS. Quality patterns and with my trading, up 24%, 7% and 12%.... this program is gold.
🎯 Friday 6/21/19 (10:09 am) Aaron B: Today, my account is at +190% since January. Thanks, RWO HRC Flash Malcolm Thomas Steve Ed Bob S Bob C Mike P and everyone that contributes every day. I love our job.
Hit and Run Candlesticks / Road To Wealth Youtube videos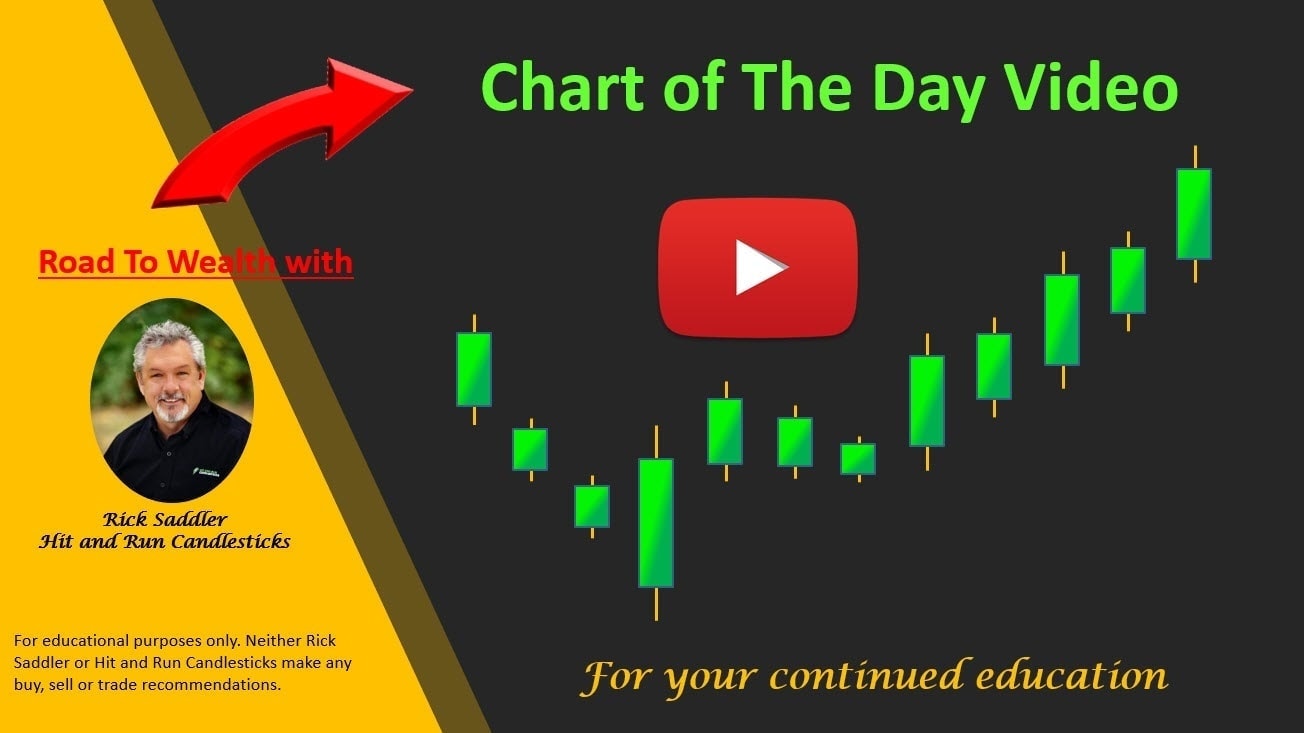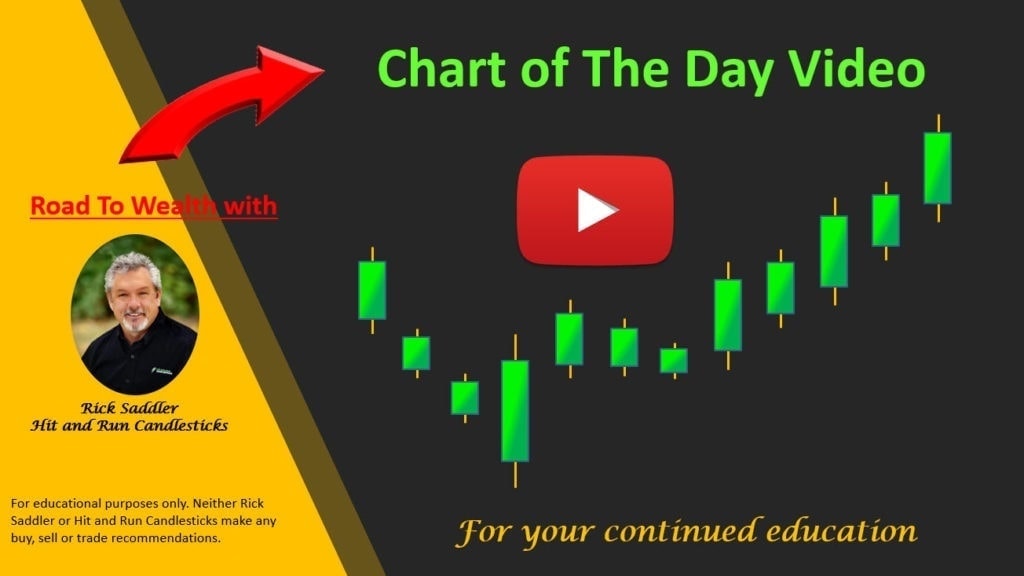 Disclosure: We do not act on all trades we mention, and not all mentions acted on the day of the mention. All trades we mention are for your consideration only.




Free YouTube Education • Subscription Plans • Private 2-Hour Coaching
DISCLAIMER: Investing / Trading involves significant financial risk and is not suitable for everyone. No communication from Hit and Run Candlesticks Inc, its affiliates or representatives is not financial or trading advice. All information provided by Hit and Run Candlesticks Inc, its affiliates and representatives are intended for educational purposes only. You are advised to test any new trading approach before implementing it. Past performance does not guarantee future results. Terms of Service