Markets ground sideways in a nothing burger until the Fed news at 2 pm.  From there, we saw a knee-jerk dive to the downside, followed by a sharp whiplash rally at 3pm that ended up fading again the last 15 minutes of the day.  This left us with wicks on the downside and black bodies on the candles of the 3 major indices.  However, it is fair to say the bears were more-or-less in control Wednesday.  On the day, SPY lost 0.56%, DIA lost 0.77%, and QQQ lost 0.37%.  The VXX rose to 32.07 and T2122 fell to 41.85.  10-year bond yields rose significantly to 1.579% and Oil (WTI) fell two-thirds of a percent to $71.66/barrel.
The big news for the day was the Fed data points and words.  While the Fed left rates unchanged (near zero) and continues to say there will be no rate hikes the rest of this year or next, the new "dot-plot" forecasts 2 rate hikes during 2023.  However, Chair Powell told reporters that the dot-plot "needs to be taken with a big grain of salt."  In other words, he warned against taking the projection of two rate hikes in 2023 wasn't an indication that the Fed would definitely raise rates then.  Powell also told reporters that the FOMC has not made any decisions about when to start tapering their bond-buying, which many had suspected would be announced at this meeting.   
In global news that impacts trading, Chinese efforts to curb commodity prices kicked into overdrive.  All Chinese state-owned companies were ordered to report their futures positions (to curb speculation) and the state-owned stockpiles of metals have also started to be released to the Chinese markets.  This can't help but to have a global impact since China is one of the importers of every commodity.  In an unrelated story, early today there was another major internet outage (the second in 10 days), This one, reportedly caused by a failure in the network of AKAM, took out airline websites (LUV, UAL, ULCC), a broad number of Australian Banks, the Hong Kong stock exchange, and major financial platforms like Vanguard, E-Trade, and ADP briefly.

Related to the virus, new US infections continue to fall.  The totals rose to 34,365,985 confirmed cases and deaths are now at 616,150. These numbers are now under-reported again as some states (mostly Southern) have decided to stop reporting data on a daily basis. Nonetheless, on the data we do have, the number of new cases is falling again and are back down to an average of 13,360 new cases per day (the lowest number since March 2020). Deaths are also falling, just more slowly, but are now down to 344 per day (again, the lowest number since March 2020).  In an interesting move, the CEO of MS told all employees they must return to the office by September.  This lies in contrast to other companies that have decided some jobs and some work by most positions can be performed remotely even after restrictions are all lifted. 
Globally, the numbers rose to 177,878,272 confirmed cases and the confirmed deaths are now at 3,850,411 deaths.  The trends are better again as we have seen a slowing in the rate of increase now that India has passed its peaked.  The world's average new cases are falling quickly now, but remain at 374,121 new cases per day.  Mortality, which lags, is also falling, but remains at 8,665 new deaths per day.  The WHO reported Wednesday that most of the world continues to see a decrease in new cases and deaths.  However, just the opposite is true in Africa where the agency said cases rose 44% and fatalities rose 20% this week alone.
Overnight, Asian markets were mostly in the red on modest moves.  Japan (-0.93%) was by far the biggest loser with Shenzhen (+1.23%) by far the biggest gainer.  However, the bulk of the region moved well less than half a percent and mostly to the downside.  In Europe, with the exception of Greece (+0.21%), the entire continent is trading modestly lower at this point in the day.  The FTSE (-0.40%), CAC (-0.02%) and DAX (unchanged) are typical.  As of 7:30 am, US Futures are pointing toward a modestly lower open.  The DIA is implying a -0.14% open, the SPY implying a -0.20% open, and the QQQ implying a -0.35% open.

The major economic news for Thursday is limited to Initial Jobless Claims and Philly Fed Mfg. Index (both at 8:30 am) and Treasury Sec. Yellen testifies at 10 am.  Major earnings reports on the day include CMC, JBL, and KR before the open.  Then after the close ADBE reports.  
The market is still digesting and figuring out what to do with the Fed news from yesterday. The FOMC continues to say they are "staying the course" and no changes are foreseen for the next 18 months. They did forecast interest rates rising a couple of times in 2023, but Chair Powell immediately went out of his way to say, in effect, "that's not a given, it may not happen." So, the market sees inflation now that the Fed says will lessen in early 2022, a booming economy that isn't quite as hot as some would like, and a Fed that says "Don't worry, we got this." ...What is a trader to do?
As always, follow the trend and respect support and resistance levels. However, don't just assume those levels will hold. All trends reverse at some point and every S/R level is breached eventually. Keep moving your stops, locking in profits, and maintaining discipline. Follow those trading rules and stick to the trade plan. Remember that consistency is the key to long-term trading success.
Ed
Swing Trade Ideas for your consideration and watchlist: No trade ideas today. You can find Rick's review of tickers on his YouTube Channel here. Trade your plan, take profits along the way, and smart. Also, remember to check for impending earnings reports. Finally, remember that any tickers we mention and talk about in the trading room are not recommendations to buy or sell.

🎯 Mike Probst: Rick, Got CTL off the scanner today. Already up 30%. Love it.
🎯 Dick Carp: the scanner paid for the year with HES-thank you
🎯 Arnoldo Bolanos: LTA scanner really works $$, thanks Ed.
🎯 Bob S: LTA is incredible…. I use it … would not trade without it
🎯 Malcolm .: Posted in room 2, @Rick... I used the LTA Scanner to go through hundreds of stocks this weekend and picked out three to trade: PYPL, TGT, and ZS. Quality patterns and with my trading, up 24%, 7% and 12%.... this program is gold.
🎯 Friday 6/21/19 (10:09 am) Aaron B: Today, my account is at +190% since January. Thanks, RWO HRC Flash Malcolm Thomas Steve Ed Bob S Bob C Mike P and everyone that contributes every day. I love our job.
Hit and Run Candlesticks / Road To Wealth Youtube videos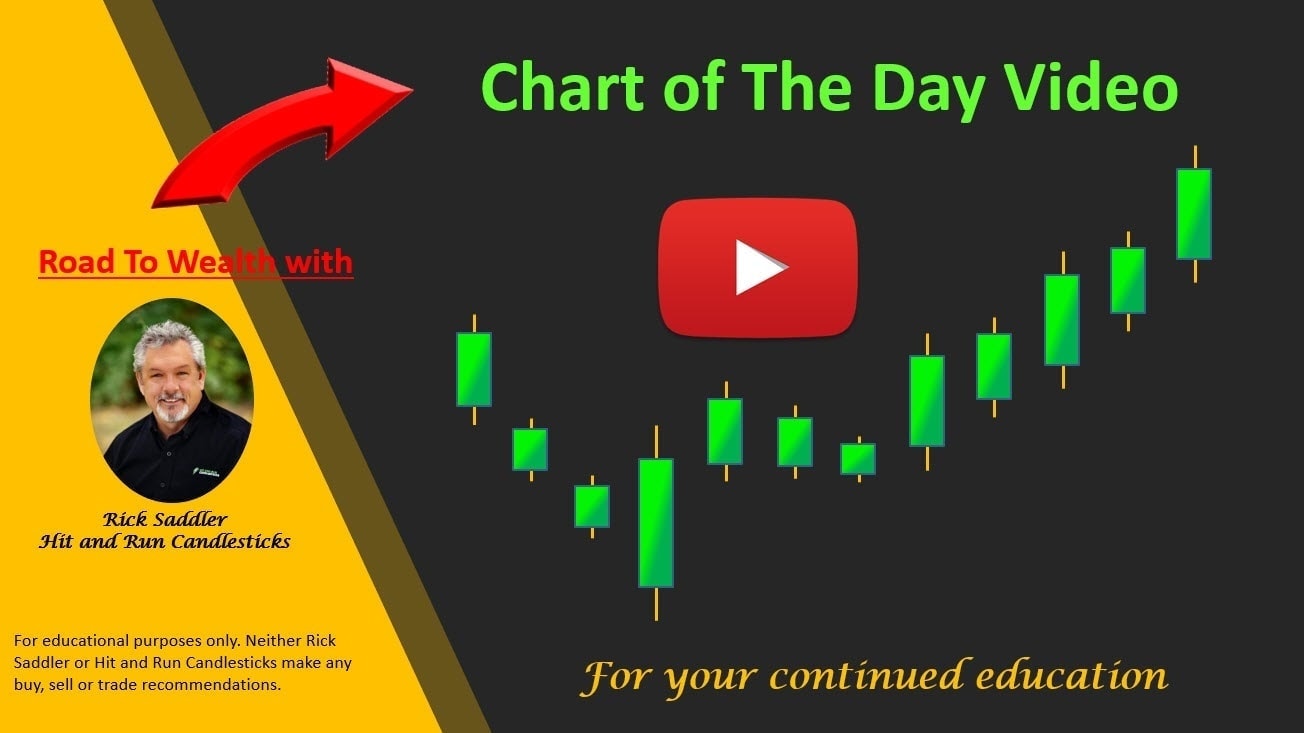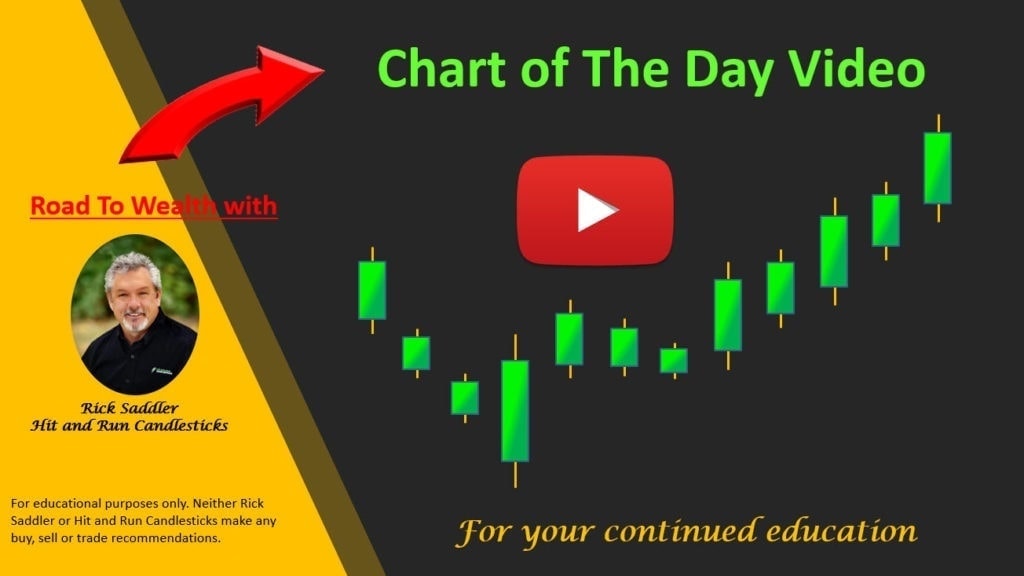 Disclosure: We do not act on all trades we mention, and not all mentions acted on the day of the mention. All trades we mention are for your consideration only.




Free YouTube Education • Subscription Plans • Private 2-Hour Coaching
DISCLAIMER: Investing / Trading involves significant financial risk and is not suitable for everyone. No communication from Hit and Run Candlesticks Inc, its affiliates or representatives is not financial or trading advice. All information provided by Hit and Run Candlesticks Inc, its affiliates and representatives are intended for educational purposes only. You are advised to test any new trading approach before implementing it. Past performance does not guarantee future results. Terms of Service