Markets gapped up modestly on Tuesday and the immediately began fading the gap.  After the first hour, all three major indices were back down to at least flat and then proceeded to grind sideways in a tight range the rest of the day.  This left us with something close to a Dark Cloud Cover candle in the SPY and a Bearish Engulfing in the DIA.  On the day, SPY lost 0.20%, DIA lost 0.22%, and QQQ gained 0.15%.  The VXX was flat at 37.70 and T2122 fell to 65.43.  10-year bond yields fell again to 1.557% and Oil (WTI) was just South of flat at $65.87/barrel.
After the close San Francisco Fed Pres. Daly told CNBC "the economy is strong, but it's way too early to tighten policy." She also described her stance on inflation as "firmly in the transitory camp" (referring to her previously stated position that inflation is not snowballing and will subside on its own starting early in 2022).  In an unrelated story, Corn futures fell 6% on the day (a massive move in futures) as markets fear of a larger than expected supply hit commodity speculators hard.  This move was based more-or-less solely on a USDA report saying that 90% of intended corn acres have been planted as of Sunday.  (While ahead of last year at this time, this is just in-line with a normal planting year.)
The Attorney General of the District of Columbia sued AMZN Tuesday on the basis of anti-trust activity.  The suit alleges AMZN maintained a monopoly through pricing contracts (a "price parity clause" in their contracts with third-party sellers) that prevent price competition.  The cluses prohibit third-party sellers from selling their products cheaper in any other venue than the AMZN Marketplace, and lets the company penalize any vendors that violate that clause. DC claims this amounts to making AMZN Marketplace a virutal monopoly and reduces price competition that hurts consumers. AMZN responded by saying "the DC Atty. Gen. has the situation exactly backwards" sicne their marketplace helps third-party sellers exists and therefore generally guarantees price competition overall. 

Related to the virus, new US infections continue to fall.  The totals rose to 33,947,189 confirmed cases and deaths are now at 605,208.  However, the number of new cases is falling again and are back down to an average of 24,668 new cases per day (the lowest number since June). Deaths are still plateauing or falling more slowly, but are now down to 550 per day (the lowest number since March 2020).  
Globally, the numbers rose to 168,572,477 confirmed cases and the confirmed deaths are now at 3,501,270 deaths.  The trends are better again as we have seen a slowing in the rate of increase now that India has passed its peaked.  The world's average new cases are falling quickly now, but remain at 569,439 new cases per day.  Mortality, which lags, is also falling, but remains at 11,609 new deaths per day.  India surpassed 27 million total cases, but the daily new case count was below 200,000 for the first time in over a month.  Meanwhile, Malaysia now has more covid cases per million people than India (about 33% more) as of Sunday. While Malaysia is a small country, it borders much larger countries and trade routes.
Overnight, Asian markets were mostly in the green on modest moves.  Thailand (+1.08%) and Hong Kong (+0.88%) led the gains while Shenzhen (-0.35%) paced the losses.  In Europe, markets are lean to the red side so far today.  The FTSE (-0.29%) and DAX (-0.18%) are down modesty while the CAC (+0.03%) is flat.  The rest of the continent is split on modest moves.  As of 7:30 am, US Futures are pointing to a positive open in the markets.  The DIA is implying a +0.27% open, the SPY implying +0.35% open, and the QQQ implying +0.42% open.

The major economic news scheduled for Wednesday is limited to Crude Oil Inventories (10:30 am) and a Fed speaker who presdents at two events (Quarles at 10 am and 3 pm). Other new includes the CEOs of the major banks (JPM, C, MS, BAC, WFC, and GS) begin two days of grilling in front of Congress today.  Major earnings reports before the open include ANF, CPRI, DKS, LI, and PDD.  Then after the close, UHAL, AEO, CHNG, DBI, DXC, MOD, NVDA, WSM, and WDAY report.
Bitcoin has climbed back above $40,000 this morning, 33% above the lows of last week, but still 38% below the April highs. At the same time, Gold rose overnight to over a 4-month high (back above $1,900/oz.). With limited news planned and bond yields in check, perhaps the Fed statements have alleviated the inflation fears for the moment. Whether that is true or not, it appears the bulls will make the opening push at the bell again this morning. However, remember that we still have resistance overhead and the bulls are showing to be tentative after a few strong days.
Stick with the trend and respect support and resistance levels (but don't just assume they will hold). As always, keep locking in profits as soon as you achieve your trade goals and maintain discipline by following your trading rules. Consistency is the key to long-term trading success. So, keep hitting singles and doubles rather than swinging for the fence.
Ed
Swing Trade Ideas for your consideration and watchlist: No trade ideas today. You can find Rick's review of tickers on his YouTube Channel here. Trade your plan, take profits along the way, and smart. Also, remember to check for impending earnings reports. Finally, remember that any tickers we mention and talk about in the trading room are not recommendations to buy or sell.

🎯 Mike Probst: Rick, Got CTL off the scanner today. Already up 30%. Love it.
🎯 Dick Carp: the scanner paid for the year with HES-thank you
🎯 Arnoldo Bolanos: LTA scanner really works $$, thanks Ed.
🎯 Bob S: LTA is incredible…. I use it … would not trade without it
🎯 Malcolm .: Posted in room 2, @Rick... I used the LTA Scanner to go through hundreds of stocks this weekend and picked out three to trade: PYPL, TGT, and ZS. Quality patterns and with my trading, up 24%, 7% and 12%.... this program is gold.
🎯 Friday 6/21/19 (10:09 am) Aaron B: Today, my account is at +190% since January. Thanks, RWO HRC Flash Malcolm Thomas Steve Ed Bob S Bob C Mike P and everyone that contributes every day. I love our job.
Hit and Run Candlesticks / Road To Wealth Youtube videos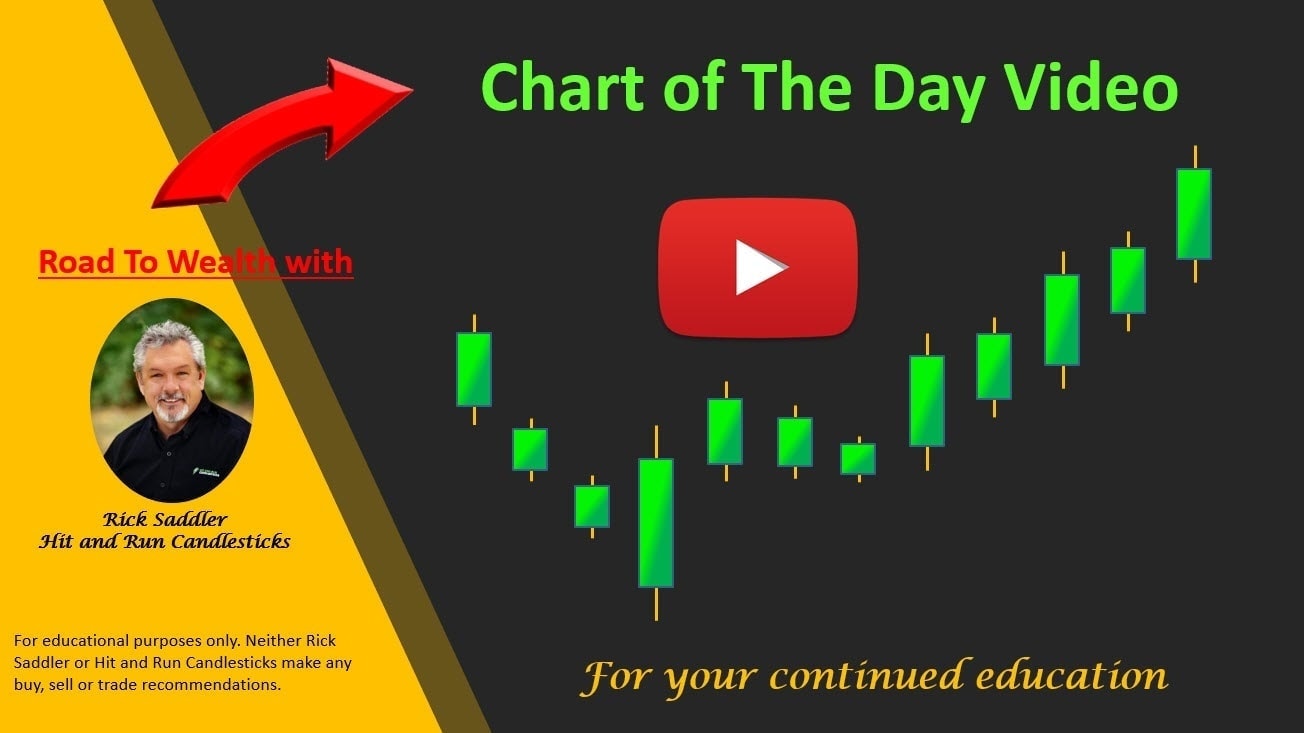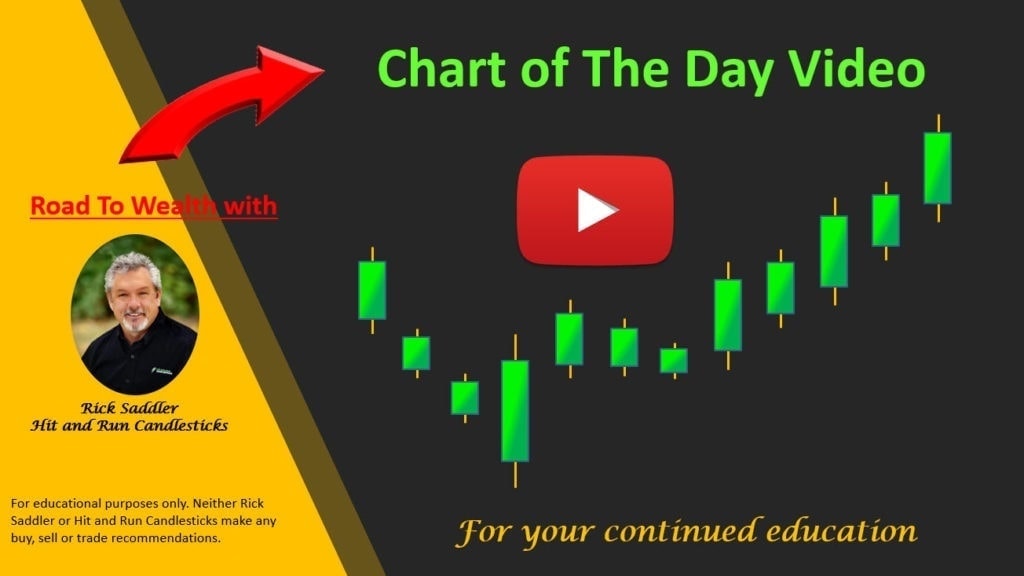 Disclosure: We do not act on all trades we mention, and not all mentions acted on the day of the mention. All trades we mention are for your consideration only.




Free YouTube Education • Subscription Plans • Private 2-Hour Coaching
DISCLAIMER: Investing / Trading involves significant financial risk and is not suitable for everyone. No communication from Hit and Run Candlesticks Inc, its affiliates or representatives is not financial or trading advice. All information provided by Hit and Run Candlesticks Inc, its affiliates and representatives are intended for educational purposes only. You are advised to test any new trading approach before implementing it. Past performance does not guarantee future results. Terms of Service