Friday was a kick in the teeth for Bulls as the large-caps gapped down well over one percent and then markets ground sideways all day up until a strong selloff the last 5 minutes of the day.  This left the QQQ holding onto the uptrend by the skin of its teeth on a black spinning top and the large-cap indices printing ugly bottom-heavy black candles.  On the day, SPY low 1.67%, DIA lost 1.68%, and QQQ lost 0.78%.  The VXX shot almost 9% higher to 34.69 and T2122 dropped back to mid-range at 53.15.  10-year bond yield fell strongly again to 1.441% and Oil (WTI) rose almost three-quarters of a percent to $71.56.  This closed out the worst week for markets since October for large-caps, especially the mega-cap DIA.
During the day Friday, Fed members issued dueling opinions in interviews.  Non-voting Fed member Bullard said he could foresee a rate hike coming as soon as 2022 with both the economic gains and inflation running hotter than expected.  However, shortly afterward, voting Fed member Kaskari told an interview that he wants to keep the short-term interest rate near zero through at least 2023 (another 2.5 years).  He went on to say he believes the current inflation is being caused by supply chain constraints during the opening and will subside by year end.  More importantly, he said that he hopes and expects any change in FOMC policy (including bond-buying tapering) will be slow and orderly. Fed Chain Powell gets his say later this week when he testifies before both houses of Congress.    
In miscellaneous business news, AAL had to cancel 180 flights (about 6% of its normal schedule) this weekend due to maintenance issues and staffing shortages.  Monday is the start of AMZN's 2-day "Prime Day" event.  However, supply chain issues (backlogs at ports in China and the US) that are adding 2-3 weeks to resupply timelines are likely to cause major headaches and limitations on what is available to sell.  The same holds true for BBY, COST, WMT and other retailers who have set up competing sale events.  Bitcoin is down 7% (just below $33,000) so far today as China intensified its crackdown on crypto mining operations. GOOG has closed its start-up incubator campus in London, announcing they will not reopen the facility closed during the pandemic.

Related to the virus, new US infections continue to fall.  The totals rose to 34,406,001 confirmed cases and deaths are now at 617,166. These numbers are now under-reported again as some states (mostly Southern) have decided to stop reporting data on a daily basis. Nonetheless, on the data we do have, the number of new cases is falling again and are back down to an average of 11,158 new cases per day (the lowest number since March 2020). Deaths are also falling, just more slowly, but are now down to 291 per day (again, the lowest number since March 2020.
Globally, the numbers rose to 179,320,883 confirmed cases and the confirmed deaths are now at 3,883,427 deaths.  The trends are better again as we have seen a slowing in the rate of increase now that India has passed its peaked.  The world's average new cases are falling quickly now, but remain at 360,464 new cases per day.  Mortality, which lags, is also falling but remains at 8,186 new deaths per day.    
Overnight, Asian markets were mostly in the red, some dramatically.  Japan (-3.29%) was the main standout and was the down over 4% at one point.  However, Australia (-1.81%), Taiwan (-1.48%) and Hong Kong (-1.08%) were among those that fell in sympathy.  This came on no particular news as China's Central Bank held rates steady as expected.  In Europe, markets are mixed, but lean to the green side.  The FTSE (+0.03%) and CAC (+0.16%) are flat, while the DAX (+0.55%) is modestly higher at this hour.  As of 7:30 am, US Futures are pointing to a positive open.  The DIA is implying a +0.51% open, the SPY implying a +0.34% open, and the QQQ implying a +0.33% open.

The only major economic news scheduled for Monday is Fed member Williams speaking at 3 pm.  There are no major earnings reports scheduled for Monday.  
Interest rates are starting the week lower as the 10-year bond yield fell to a 2-month low in overnight trading. This comes as Oil is flat. Jitters seem to be the order of the day without a good explanation for the Japanese market collapse today. Europe recovered nicely from the Asian weakness, but the bears have the trend in their favor in the US.
All trends reverse at some point and every S/R level is breached eventually. So, don't assume trend, support, or resistance are always going to hold. Still, the odds favor following the trend and respecting support and resistance levels. Just keep locking in profits, moving your stops, and maintaining discipline. Follow those trading rules and stick to the trade plan. Remember that consistency is the key to long-term trading success.
Ed
Swing Trade Ideas for your consideration and watchlist: INSG, SNAP, BNGO, AAPL, NNOX, TQQQ, FSLY, FTNT, ARKF. You can find Rick's review of tickers on his YouTube Channel here. Trade your plan, take profits along the way, and smart. Also, remember to check for impending earnings reports. Finally, remember that any tickers we mention and talk about in the trading room are not recommendations to buy or sell.

🎯 Mike Probst: Rick, Got CTL off the scanner today. Already up 30%. Love it.
🎯 Dick Carp: the scanner paid for the year with HES-thank you
🎯 Arnoldo Bolanos: LTA scanner really works $$, thanks Ed.
🎯 Bob S: LTA is incredible…. I use it … would not trade without it
🎯 Malcolm .: Posted in room 2, @Rick... I used the LTA Scanner to go through hundreds of stocks this weekend and picked out three to trade: PYPL, TGT, and ZS. Quality patterns and with my trading, up 24%, 7% and 12%.... this program is gold.
🎯 Friday 6/21/19 (10:09 am) Aaron B: Today, my account is at +190% since January. Thanks, RWO HRC Flash Malcolm Thomas Steve Ed Bob S Bob C Mike P and everyone that contributes every day. I love our job.
Hit and Run Candlesticks / Road To Wealth Youtube videos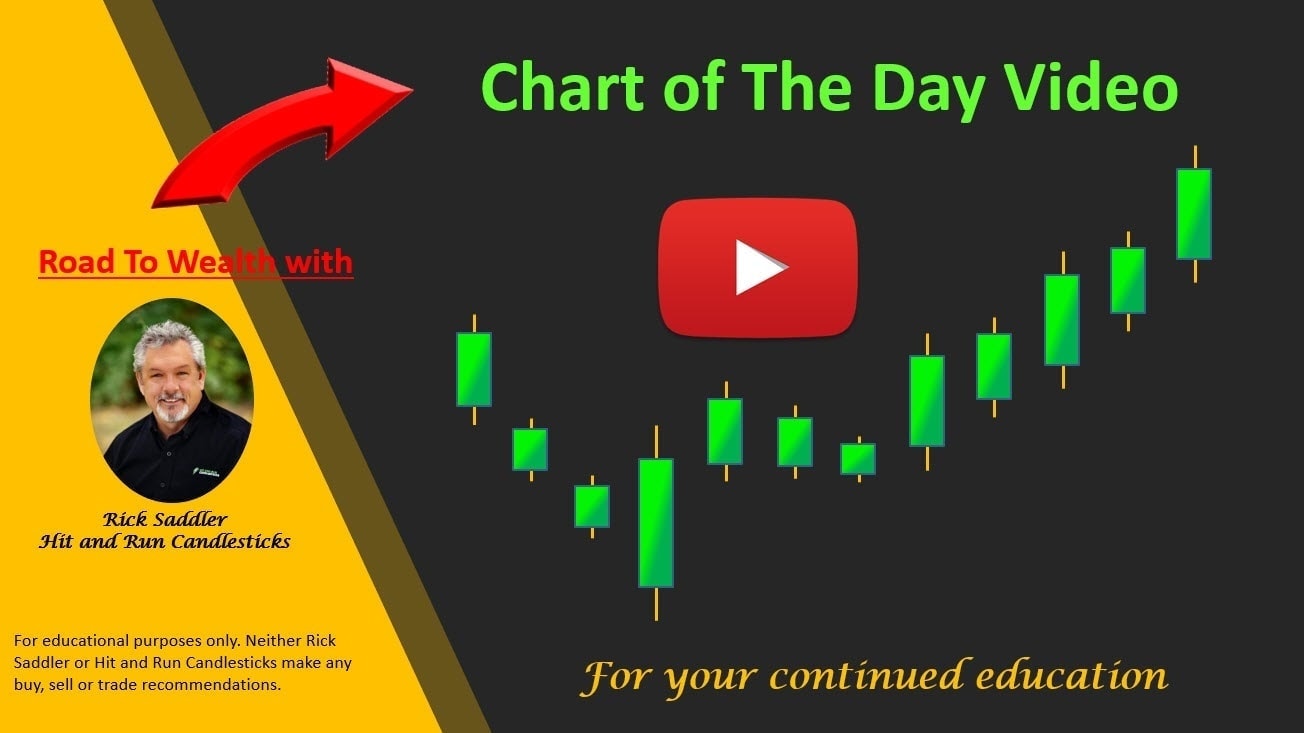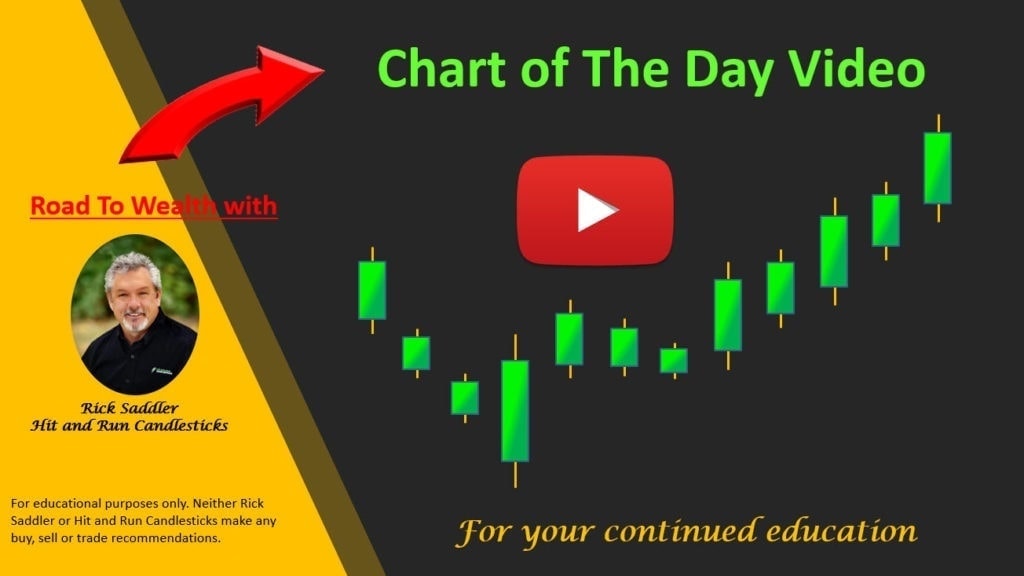 Disclosure: We do not act on all trades we mention, and not all mentions acted on the day of the mention. All trades we mention are for your consideration only.




Free YouTube Education • Subscription Plans • Private 2-Hour Coaching
DISCLAIMER: Investing / Trading involves significant financial risk and is not suitable for everyone. No communication from Hit and Run Candlesticks Inc, its affiliates or representatives is not financial or trading advice. All information provided by Hit and Run Candlesticks Inc, its affiliates and representatives are intended for educational purposes only. You are advised to test any new trading approach before implementing it. Past performance does not guarantee future results. Terms of Service