Markets gapped up about three-quarters of a percent on Monday as Mr. Market caught up for having missed the ability to trade after Friday's blowout Jobs Report.  All 3 major indices then saw some morning follow-through and a sideways grind all afternoon, leaving us with gap-up strong, white bullish candles.  On the day, both the DIA and SPY closed at new all-time high closes and the QQQ is back within 1.5% of its own all-time high close.  For the session, SPY closed +1.40%, DIA closed up 1.12%, and QQQ closed up 2.00%. The VXX fell again to 10.76 and T2122 drove deeper into overbought territory at 96.28.  10-year bond yields were flat at 1.713% and Oil (WTI) fell sharply (almost 4.5%) to $58.73/barrel.
During the day, the US Supreme court ruled in favor of GOOG in a decade-old, multi-billion-dollar copyright infringement case brought by ORCL. Perhaps unrelated, GOOG also announced Monday they will stop using ORCL enterprise planning software and migrate to competing products from ORCL's bitter rival SAP.  In other business news, after-hours US carmakers demanded that part of the infrastructure plan be money set aside for production of chips for use in vehicle production.  They are saying the global chip shortage has caused a 1.3 million chip shortage for US car and light-truck production.  Finally, Credit Suisse has fired their heads of Investment Banking and of Risk Management after announcing the company took a $4.7 billion loss from the implosion of US hedge Fund Archegos Capital.
China has asked bankers in that country to reduce lending for the remainder of 2021.  While inflation has not been mentioned, the purported reason for the "request" is that a surge in lending the first 2 months of the year is leading to "risk bubbles" and the government is worried about systemic issues caused by those bubbles.  In related news, overnight Treasury Bond yields dipped back below 1.70% ahead of the US Bureau of Labor Statistics Job Opening survey for February.

Related to the virus, US infections are rising again after plateauing at a level above the fall level.  The totals have risen to 31,496,976 confirmed cases and deaths are now at 569,282.  The number of new cases has ticked higher again to an average of 65,554 new cases per day.  However, new deaths are trending down again, now at 808 per day.  The CDC reported Monday that over 40% of US adults and 75% of seniors have now received at least one dose of vaccine.  The White House confirmed we will meet their goal of having enough vaccine for every American by the end of May.  In fact, the President is set to announce he is moving up his deadline to have every American adult eligible for vaccine by 2 weeks (to April 19).
Globally, the numbers rose to 132,507,375 confirmed cases and the confirmed deaths are now at 2,876,052 deaths.  The trends have reversed and are now trending toward trouble again as we have seen significant upticks recently.  The world's average new cases are rising again (about 10,000 per day) and are now at 591,358 per day.  Mortality, which lags, held roughly steady at 9,814 new deaths per day.  The UK has announced it will ease covid restrictions per schedule starting April 12.  In Asia, India has imposed curfews in the capitol region of Delhi amid another rise in cases.  China has also instituted mass testing near the Myanmar border after 17 new cases (40-90 new cases since March 29) after a mass influx of refugees from the post-coup crackdown by the military junta.  Japan is also strengthening restrictions in 3 of its prefectures as cases rise.
Overnight, Asian markets were mixed again.  Japan (-1.30%) paced the losses while Hong Kong (+1.97%) and Taiwan (+1.02%) led the gainers.  In Europe, with the lone exception of Russia, markets are strongly green across the board.  The FTSE (+1.19%), DAX (+1.15%), and CAC (+0.60%) are typical of the rest of the continent with only Russia (-0.59%) in the red at mid-day.  As of 7:30 am, US Futures are pointing to a modestly red open.  The DIA is implying a -0.09% open, the SPY implying a -0.18% open, and the QQQ implying a -0.25% open at this point.

The only major economic news scheduled for Tuesday is the Feb. JOLTS report (10 am). The only major earnings reports scheduled for the day is PAYX before the open.
Overnight markets are giving us a mixed message. Asia is spooked by new virus surges and China telling banks to pull back on lending to avoid systemic risk, but Europe is still in love with the recovery story as signaled by last Friday's blowout Jobs number in the US. Bond yields ticked lower, which has been a signal of less inflation fear recently. Yet, the fear we have run "too far too fast" remains as markets are extended after Monday's big post-holiday sugar high. So, beware of volatility as both the bulls and bears have something to hang their hats on today.
Yes, the trend is strongly bullish. However, as extended as we are, this is one of those times where the advice we hammer repeatedly starts to make some sense. Keep taking trade goals (profits) off the table when you can, stick to your rules, and maintain that discipline. You don't succeed by looking to hit that grand-slam homerun. You succeed by continually hitting singles and doubles in the long run. So, take your profits when trade goals are met, stay on the right side of the market trend, respect both support and resistance, and don't chase the moves you missed. Be sure to follow your trading rules, because consistency is the key to long-term trading success.
Ed
Swing Trade Ideas for your consideration and watchlist: GBTC, FFIV, ANF, TPR, GM, F, MVIS, KSS, IBM, RIOT, UAA. You can find Rick's review of tickers on his YouTube Channel here. Trade your plan, take profits along the way, and smart. Also, remember to check for impending earnings reports. Finally, remember that any tickers we mention and talk about in the trading room are not recommendations to buy or sell.

🎯 Mike Probst: Rick, Got CTL off the scanner today. Already up 30%. Love it.
🎯 Dick Carp: the scanner paid for the year with HES-thank you
🎯 Arnoldo Bolanos: LTA scanner really works $$, thanks Ed.
🎯 Bob S: LTA is incredible…. I use it … would not trade without it
🎯 Malcolm .: Posted in room 2, @Rick… I used the LTA Scanner to go through hundreds of stocks this weekend and picked out three to trade: PYPL, TGT, and ZS. Quality patterns and with my trading, up 24%, 7% and 12%…. this program is gold.
🎯 Friday 6/21/19 (10:09 am) Aaron B: Today, my account is at +190% since January. Thanks, RWO HRC Flash Malcolm Thomas Steve Ed Bob S Bob C Mike P and everyone that contributes every day. I love our job.
Hit and Run Candlesticks / Road To Wealth Youtube videos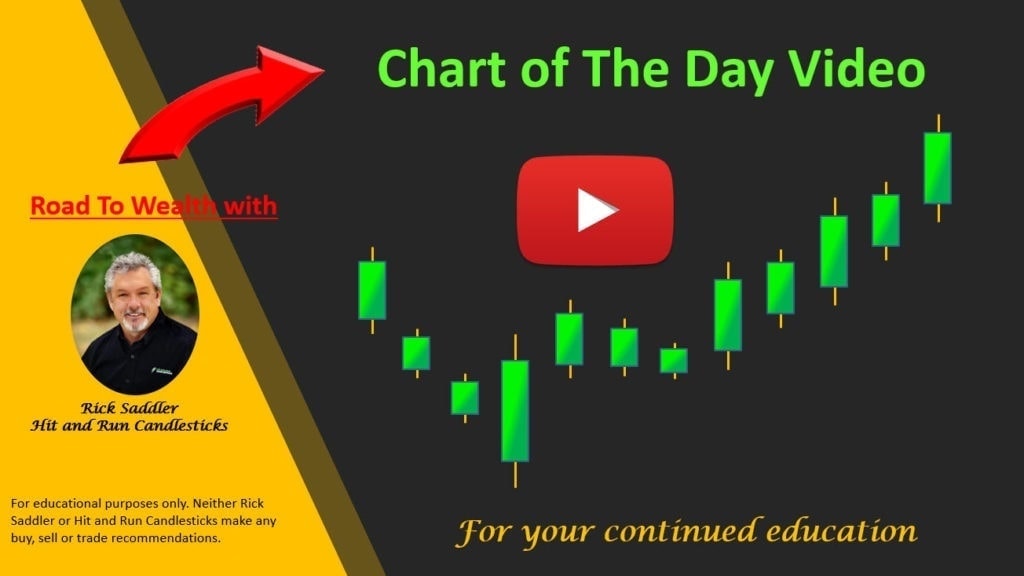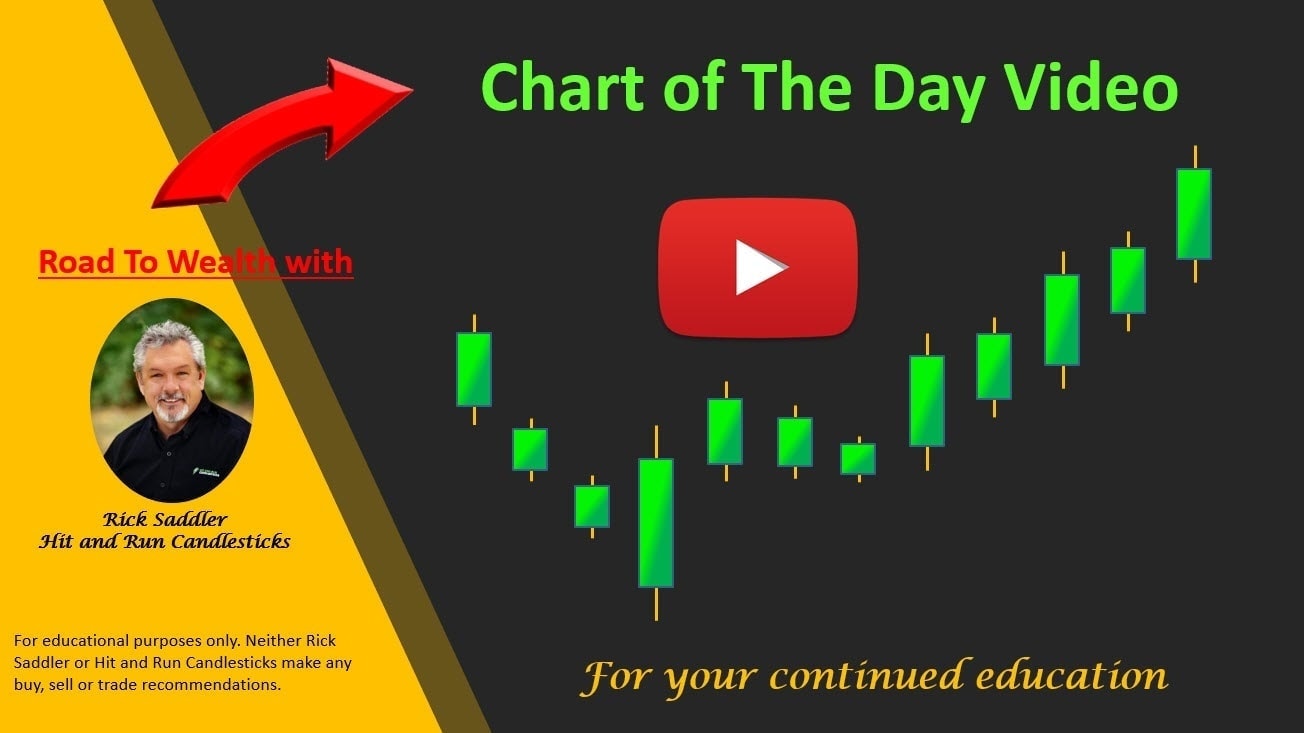 Disclosure: We do not act on all trades we mention, and not all mentions acted on the day of the mention. All trades we mention are for your consideration only.




Free YouTube Education • Subscription Plans • Private 2-Hour Coaching
DISCLAIMER: Investing / Trading involves significant financial risk and is not suitable for everyone. No communication from Hit and Run Candlesticks Inc, its affiliates or representatives is not financial or trading advice. All information provided by Hit and Run Candlesticks Inc, its affiliates and representatives are intended for educational purposes only. You are advised to test any new trading approach before implementing it. Past performance does not guarantee future results. Terms of Service