Despite premarket economic data that was worse than expected (Apr PCE Prices +3.1 vs. +2.9% est.) markets still gapped higher at the open Friday.  However, from there we saw a sideways grind the rest of the day, fading the gap in all 3 major indices.  Only the QQQ printed a potential candle signal with what could be called a Shooting Star type of candle.  On the day, SPY gained 0.21%, DIA gained 0.30%, and QQQ gained 0.32%. The VXX rose 1.5% to 34.70 and T2122 fell back out of the overbought territory to 75 even.  10-year bond yields fell to 1.581% and Oil (WTI) was just shy of flay to $66.61/barrel.  All of this happened on very light volume as traders had left early for an extra-long weekend.
The meme stocks had another day of massive volatility Friday as GME had a range of more than 20% to close down almost 13% and AMC had a 52% range to close down 1.6% on the day.  For the week, AMC was up over 116% and GME up over 25% on ranges of 202% and 55% respectively.  For its part, AMC is taking advantage of the situation by selling more stock ($231 million) and the ride seems primed to continue as AMC is up over 12% in early premarket trading Monday.
Private equity firm KKR took tech data analytics firm CLDR private early today at a cost of $4.7 billion ($16/share).  CLDR had closed at $12.86 on Friday, so holders got a 24% premium.  (KKR is famous for buying companies, slicing/dicing them, recombining them with complementary companies and the IPOing the new entity.)

Related to the virus, new US infections continue to fall.  The totals rose to 34,113,146 confirmed cases and deaths are now at 609,767.  However, the number of new cases is falling again and are back down to an average of 17,275 new cases per day (the lowest number since March 2020). Deaths are still plateauing or falling more slowly, but are now down to 460 per day (the lowest number since March 2020).  The CDC says that nearly 51% of the population is at least partially vaccinated while 41% is now fully vaccinated.  While statistically that is not enough to reach herd immunity, it is a step in that direction with signs of normalcy returning. 
Globally, the numbers rose to 171,520,497 confirmed cases and the confirmed deaths are now at 3,566,430 deaths.  The trends are better again as we have seen a slowing in the rate of increase now that India has passed its peaked.  The world's average new cases are falling quickly now, but remain at 485,983 new cases per day.  Mortality, which lags, is also falling, but remains at 10,801 new deaths per day.
Overnight, Asian markets were mixed, but leaned strongly to the green side Monday.  Indonesia (+1.69%), Thailand (+1.57%), New Zealand (+1.15%), and Hong Kong (+1.08%) were the major movers with much more modest moves by the larger exchanges and small moves among the few red ones.  In Europe, markets are green across the board as the EU is finally ready to spend the more than $917 billion in emergency stimulus it raised earlier in the pandemic.  This will be new spending, on top of the stimulus already spent by the 27 EU countries.  The FTSE (+1.11%), DAX (+1.49%), and QQQ (+0.84%) are typical of the region.  As of 7:30 am, US Futures are pointing toward the large-caps testing the all-time highs with the QQQ testing the highs of the recent range.  The SPY is implying a +0.59% open, the DIA implying a +0.71% open, and the QQQ implying a 0.50% open at this hour.

The major economic news scheduled for Tuesday is limited to Mfg. PMI (9:45 am) and ISM Mfg. PMI (10 am).  Major earnings reports before the open are limited to BNS.  Then after the close, HPE and ZM report. 
Markets seem to be in a good mood for a virtual Monday. Apparently, the long weekend did the traders some good. Of course, the nearly $1 trillion in new stimulus spending in the EU is helpful. So, we start June on a positive note and challenging the highs again. Even the lagging QQQs are only 2% from their all-time highs. And the outlook for the economy (profits) remains strong with the big names claiming to have pricing power, more government spending (nationally and abroad) on tap. While inflation is a very real concept, the Fed assures us not to worry about it this year. In that vein, one thing to keep in mind is that deficits and inflation are long-term economic problems for investors, not short-term market problems for traders.
Consistency is the key to long-term trading success. So, as always, keep locking in profits as soon as you achieve your trade goals and maintain discipline by following your trading rules. Stick with the trend (the one appropriate for your trade horizon) and respect support and resistance levels (but don't just assume they will hold). Keep hitting those singles and doubles rather than swinging for the fence. Welcome back from the holiday...let's go make some money.
Ed
Swing Trade Ideas for your consideration and watchlist: Rick's return flight was delayed and his Tuesday is starting late. So no trade ideas today. You can find Rick's review of tickers on his YouTube Channel here. Trade your plan, take profits along the way, and smart. Also, remember to check for impending earnings reports. Finally, remember that any tickers we mention and talk about in the trading room are not recommendations to buy or sell.

🎯 Mike Probst: Rick, Got CTL off the scanner today. Already up 30%. Love it.
🎯 Dick Carp: the scanner paid for the year with HES-thank you
🎯 Arnoldo Bolanos: LTA scanner really works $$, thanks Ed.
🎯 Bob S: LTA is incredible…. I use it … would not trade without it
🎯 Malcolm .: Posted in room 2, @Rick... I used the LTA Scanner to go through hundreds of stocks this weekend and picked out three to trade: PYPL, TGT, and ZS. Quality patterns and with my trading, up 24%, 7% and 12%.... this program is gold.
🎯 Friday 6/21/19 (10:09 am) Aaron B: Today, my account is at +190% since January. Thanks, RWO HRC Flash Malcolm Thomas Steve Ed Bob S Bob C Mike P and everyone that contributes every day. I love our job.
Hit and Run Candlesticks / Road To Wealth Youtube videos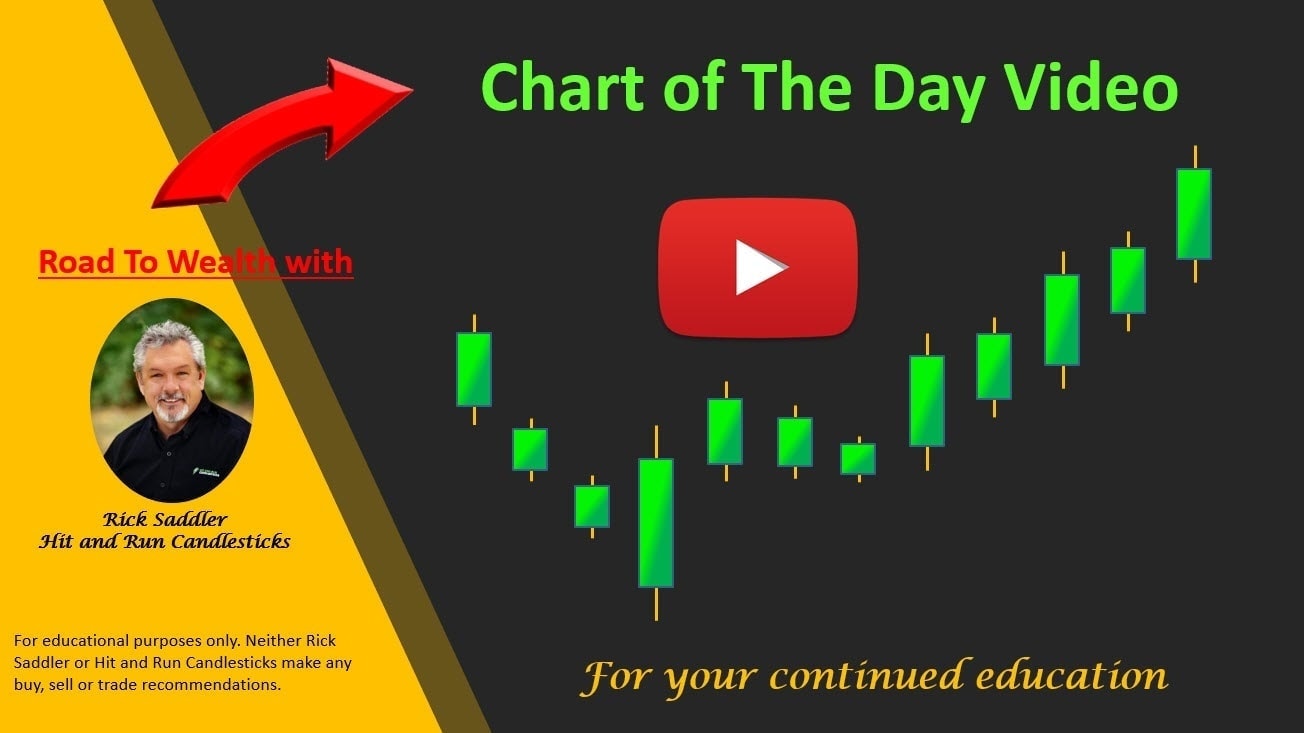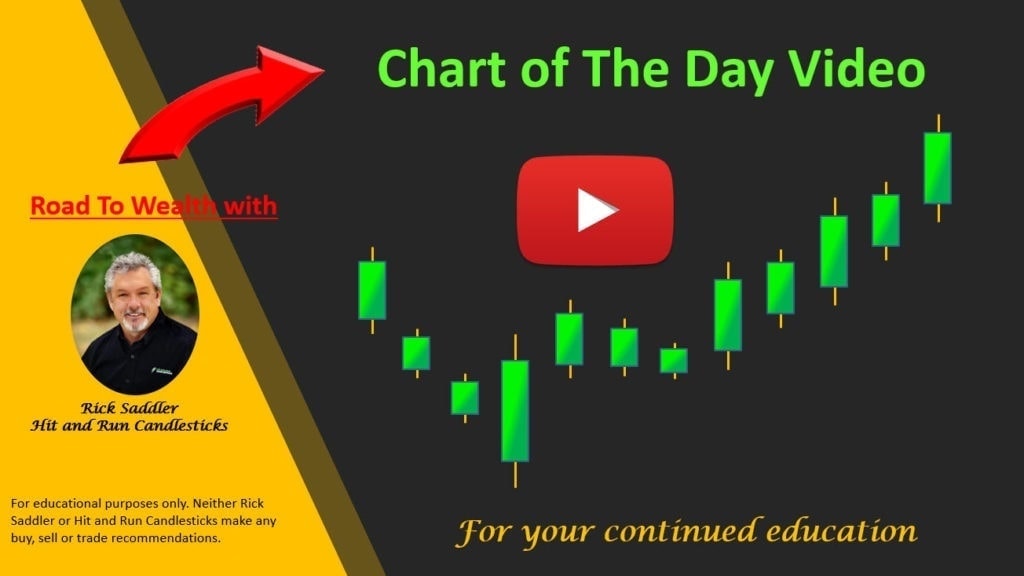 Disclosure: We do not act on all trades we mention, and not all mentions acted on the day of the mention. All trades we mention are for your consideration only.




Free YouTube Education • Subscription Plans • Private 2-Hour Coaching
DISCLAIMER: Investing / Trading involves significant financial risk and is not suitable for everyone. No communication from Hit and Run Candlesticks Inc, its affiliates or representatives is not financial or trading advice. All information provided by Hit and Run Candlesticks Inc, its affiliates and representatives are intended for educational purposes only. You are advised to test any new trading approach before implementing it. Past performance does not guarantee future results. Terms of Service