Markets opened flat Monday and after a few minutes of pullback, the bulls stepped in and rallied all day long.  The big tech stocks led the way as TSLA was up 9.47% and AMZN was up 7.93%.  Initial vaccine test news out of the UK also led to optimism.  The DIA was the outlier, printing another indecisive Doji.  However, QQQ and SPY both printed strong Bullish candles coming off last week's consolidation.  At the close, SPY was up 0.81%, DIA was up 0.03%, and QQQ was up 2.84% (a new all-time high close).  The VXX fell back below 30 to 29.23 and T2122 fell out of overbought territory to 70.18.  10-year bond yields fell slightly to 0.613% and Oil (WTI) was flat, closing at $40.69/barrel.
The EU finally reached a deal on a recovery plan last night.  The $860 billion plan includes 52% of the money distributed as grants to the 27 member countries and the remaining 48% will be given out as loans.  They will fund the plan through EU-backed bonds that will stop being printed in 2026 and will be paid off by 2058.  They also announced that they will need additional taxes to repay those bonds. The new taxes will include a carbon tax and a non-recyclable waste tax.  Quite a contrast to US governance.
Several businesses announced layoffs or buyouts.  Among them are LinkedIn, who will cut 6% of their workforce.  LUV also announced that 17,000 employees had volunteered for early retirement or contract buyouts.

In the US, the virus numbers show we have 3,961,805 confirmed cases and 143,864 deaths.  The good news is that daily new cases fell below 63,000 Monday for the first time in over a week.  The bad news is that deaths ticked up on the day, but still below the 7-day average.  So far, only 28 states have listened to experts and instituted state-wide mask mandates.  However, several others have partial mandates or municipal-level mask orders in place. The rest can't bear the idea of government mandates, even if they believe wearing a mask is in the public good. (I'm unsure whether the freer states also have looser laws on public nudity or driving without a seatbelt. lol) However, for traders the impactful issue is that in the absence of mandates it becomes retailers and restaurants that must enforce a mask rule and that will continue to generate bad press or at least hurt feelings among some former/potential customers.
Globally, the number of cases has reached 14,881,625 confirmed cases and 613,996 deaths.  In Spain, a new outbreak has occurred in a traditional summer holiday region (including Barcelona).  No new lockdown has been ordered, but the public has been "urged to stay home."  Meanwhile, the UK reported a 4.5% drop in real wages for Q2.  This was the largest drop since the 1970s oil crisis according to a report from Resolution Foundation in London.  Real Wages or Standard of Living is a measure of disposable income and the drop considers lost wages as well as price inflation.
Overnight, Asian markets were green across the board.  The strongest showing was made in Hong Kong and Australia, but the rally was broad-based.  The same is true in Europe, where the recovery plan deal (after 5 days of heated negotiation) lifted market expectations.  In the US, as of 7:45am futures are pointing to a gap higher of 0.7%-0.9% on Monday evening's IBM beat and Tuesday Morning's KO beat. 

There is no major economic news for Tuesday.  The major earnings reports on the day include CIT, CMA, GPK, KO, LMT, MUSA, NVS, PCAR, PLD, PM, SNV, SYF, and UBS all before the open.  Then after the close AGR, AMTD, COF, CNI, CSL, IBKR, ISRG, NAVI, SUM, TER, TXN, UAL, and WRB all report.
Monday's rally has bulls off and running this week.  However, it is possible we drift until a deal is reached on the next US stimulus (recovery) bill being negotiated this week. Keep an eye on those FAANG stocks that have been the market's "canary in the coalmine."  They clearly signaled yesterday's rally and it would be very hard for the market to fight them if they all go one direction.  Remain focused on short-term charts and don't chase, don't predict, and always take profits as you go.  Remember we are in earnings season now, so some surprises are likely to happen…plus usually every initial reaction is met with an "on second thought" re-reaction.  So be nimble.
Ed
The Daily Swing Trade Ideas for today: MS, NIO, FVRR, ROKU, PINS, KR, SNAP, ETSY, UBER, MU. Trade your plan, take profits along the way, and smart. Also, don't forget to check for upcoming earnings. Finally, remember that the stocks/ETFs we mention and talk about in the trading room are not recommendations to buy or sell.

🎯 Mike Probst: Rick, Got CTL off the scanner today. Already up 30%. Love it.
🎯 Dick Carp: the scanner paid for the year with HES-thank you
🎯 Arnoldo Bolanos: LTA scanner really works $$, thanks Ed.
🎯 Bob S: LTA is incredible…. I use it … would not trade without it
🎯 Malcolm .: Posted in room 2, @Rick... I used the LTA Scanner to go through hundreds of stocks this weekend and picked out three to trade: PYPL, TGT, and ZS. Quality patterns and with my trading, up 24%, 7% and 12%.... this program is gold.
🎯 Friday 6/21/19 (10:09 am) Aaron B: Today, my account is at +190% since January. Thanks, RWO HRC Flash Malcolm Thomas Steve Ed Bob S Bob C Mike P and everyone that contributes every day. I love our job.
Hit and Run Candlesticks / Road To Wealth Youtube videos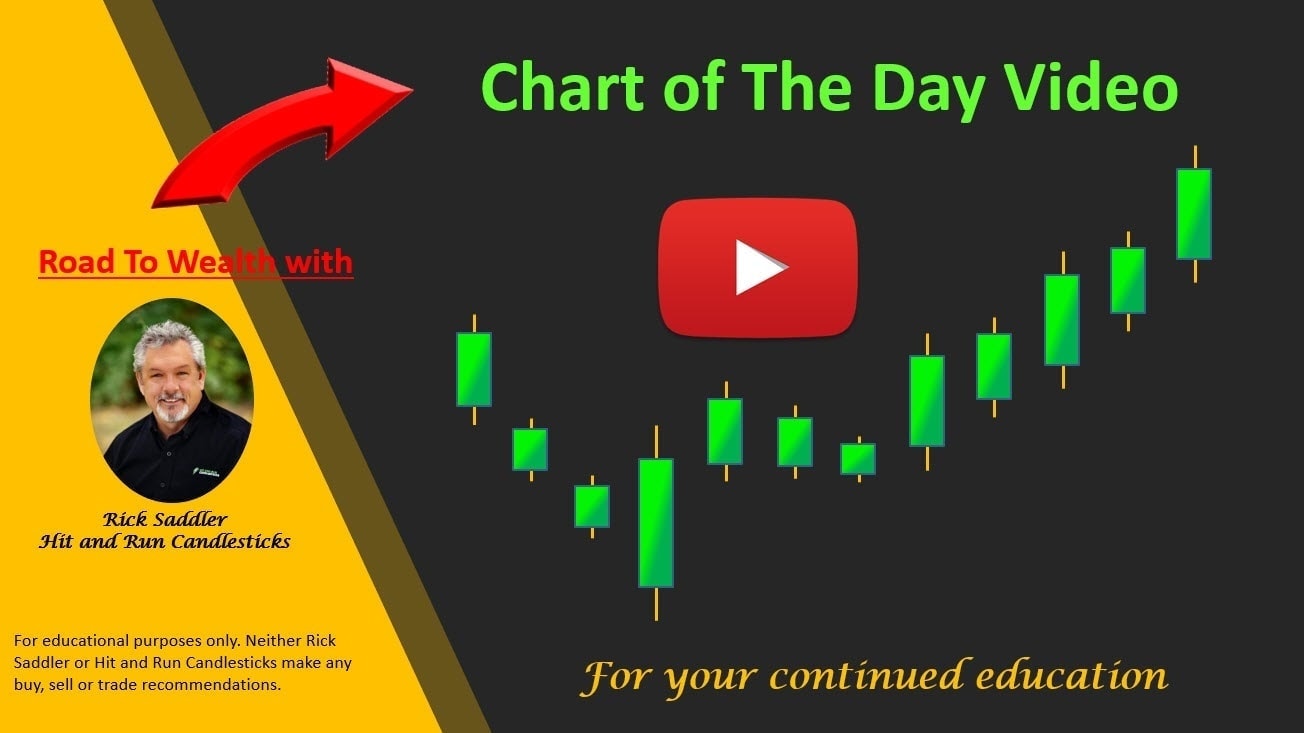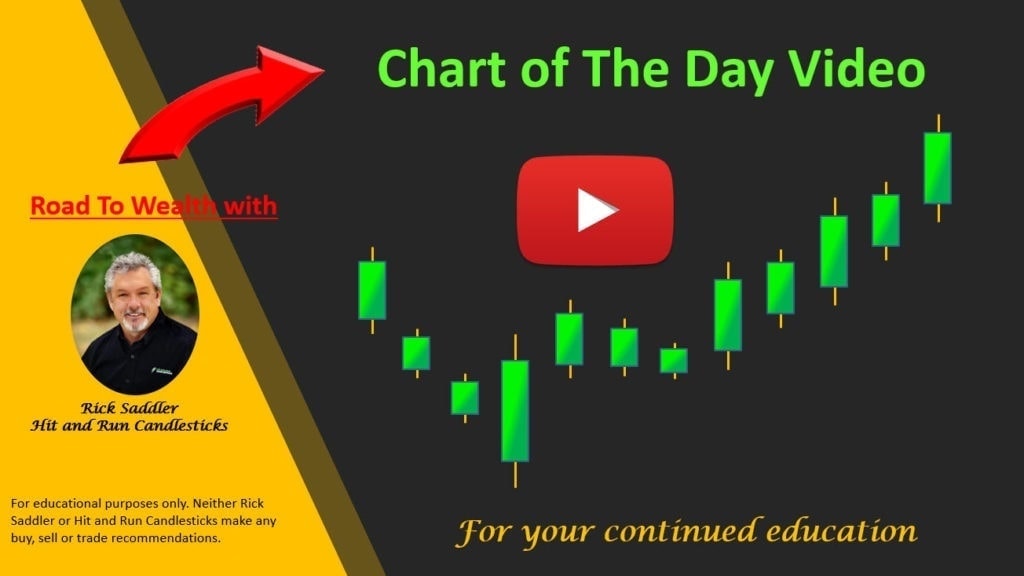 Disclosure: We do not act on all trades we mention, and not all mentions acted on the day of the mention. All trades we mention are for your consideration only.




Free YouTube Education • Subscription Plans • Private 2-Hour Coaching
DISCLAIMER: Investing / Trading involves significant financial risk and is not suitable for everyone. No communication from Hit and Run Candlesticks Inc, its affiliates or representatives is not financial or trading advice. All information provided by Hit and Run Candlesticks Inc, its affiliates and representatives are intended for educational purposes only. You are advised to test any new trading approach before implementing it. Past performance does not guarantee future results. Terms of Service