On Monday, markets gapped up three-quarters of a percent and then continue to rally most of the day for no particular reason.  Then we saw a half-percent selloff the last 90 minutes of the day, again with no news explanation.  That said, profit-taking makes sense after such a run of gap-ups and white candles.  On the day, QQQ was up a gaudy 3.09%, its best day since April with AAPL and AMZN leading the charge in front of their big events on Tuesday.  However, the large-caps were also quite positive with the SPY up 1.58% and the DIA up 0.86%.  VXX dropped to 21.85 and the T2122 remains deep in the overbought territory at 97.55 (but notice it did pull back just a bit).  Bond markets were closed, but Oil (WTI) fell almost 3% again to $39.52/barrel.
While I said there was no particular explanation for Monday's market move, it is possible "hope for more stimulus" was the cause. However, there were no headlines on the negotiations, the last word from both sides was an impasse, and the political focus has moved to the confirmation of ACB. However, after-hours Bloomberg reported that their analysts are again seeing patterns in the CBOE NDX Volatility index as they saw during the summer.  Specifically, they claim to again see signs of day-trading options traders from the new, stay-at-home economy (read Robinhood traders) pushing moves in both directions during the day.  This new group of traders is driving marginal demand for contracts (particularly in the big-name FAANGM tickers) that, in turn, leads to increased volatility and outsized moves as they pile in and out both during premarket and during the day.
After the close, DIS announced they are reorganizing their various divisions to make their primary focus the video streaming business.  Technology research company Gartner also announced that the US personal computer industry had the best in 10 years on Q3.  PC shipments were up almost 11.5% for Q3 and they are expecting blow-out quarterly reports by HP, DELL, AAPL, MSFT along with various foreign PC makers.  However, overnight JNJ halted Phase 3 vaccine testing due to an unexplained illness.

On the virus front, in the US we have now gone over 8 million cases, with the numbers showing we now have 8,038,037 confirmed cases and 220,018 deaths.  The 7-day average daily new case count rose again to 50,612/day.  Dr. Fauci (NIH) told reporters that "the US is on a trajectory of getting worse" with 31 states are trending upward in daily cases compared to one week ago.  (Not good as we are just now entering Winter and flu season.) One example of the problem is the small population state of ND, which has less than 20 ICU beds available for the entire state, recorded nearly 500 new cases on Monday, and is already shipping patients to other nearby states.  The main model used by the White House Task Force (Univ. of Washington) is predicting 180,000 more deaths in the US by the end of January unless major improvements in mask usage and social distancing are implemented.
Globally, the numbers rose to 38,097,303 confirmed cases and the confirmed deaths are now at 1,086,400 deaths.  This comes as the world is adding 1 million new cases every 3 days.  In the UK, PM Johnson is under fire from all sides for continuing with his "half a loaf" approach.  He increased restrictions Monday, but did not institute a second two-week national lockdown that the scientific advisory committee has been urging for 3 weeks.  In the meantime, the daily case count in the UK is 3 times that of their worst pre-summer lockdown week.  France also continues to have major issues as their national testing positivity rate reached 12.8% Monday.  Spain, Italy and Germany also all continue to struggle with new measures as their second wave surges continue.
Overnight, Asian markets started strong (following the US), but fizzled.  However, they did close modestly positive.  Australia led the gainers up 1.04%, but most of the Asian exchanges ended flat to modestly green such as Shanghai +0.04%, Japan +0.18%, South Korea -0.02%, and Hong Kong was closed due to a typhoon.  In Europe we see a mixed, but much redder scoreboard so far today.  All 3 of the major bourses are negative, with FTSE down 0.41%, DAX down 0.42%, and CAC down 0.33% as of mid-day.  As of 7:30am, US futures are mixed with the QQQ implying a gap up of 0.96%, but the large-caps are both projecting a red open with the DIA down 0.38% and SPY down 0.08%. 

The major economic news for Tuesday is limited to Sept. Core CPI (8:30 am) and Sept. Fed Budget Balance (2 pm).  and no earnings reports scheduled for Monday.  However, earnings season kicks off again with BLK, C, SAL, FAST, FRC, JNJ, JPM, and WIT all reporting before the open.  Other major events include the AAPL iPhone product refresh and AMZN Prime Day. 
Both earnings season, as well as AMZN Prime days (and competitor sales), kick-off in an attempt to jumpstart Xmas sales early, AAPL is holding its iPhone launch event today.  Those are likely to be the drivers today, although the JNJ Trial stoppage will also likely have an impact.  However, there is always room for political or stimulus news causing volatility in this triple-silly season.
So, with the pandemic, political, and earnings risk hanging overhead, be careful, nimble, and potentially light in your trades.  Lock-in profits whenever you can and maintain your discipline.  Stick to your rules, follow the trend, and don't chase moves you have missed.  Our job as traders is to reduce risk and create consistent gains, not knock the cover off the ball every time we swing.
Ed
Swing Trade Ideas for your consideration and watchlist: CSX, FITB, MCD, DVAX, F, TLRY, ET. Trade your plan, take profits along the way, and smart. Also, remember to check for impending earnings reports. Finally, remember that any tickers we mention and talk about in the trading room are not recommendations to buy or sell.

🎯 Mike Probst: Rick, Got CTL off the scanner today. Already up 30%. Love it.
🎯 Dick Carp: the scanner paid for the year with HES-thank you
🎯 Arnoldo Bolanos: LTA scanner really works $$, thanks Ed.
🎯 Bob S: LTA is incredible…. I use it … would not trade without it
🎯 Malcolm .: Posted in room 2, @Rick... I used the LTA Scanner to go through hundreds of stocks this weekend and picked out three to trade: PYPL, TGT, and ZS. Quality patterns and with my trading, up 24%, 7% and 12%.... this program is gold.
🎯 Friday 6/21/19 (10:09 am) Aaron B: Today, my account is at +190% since January. Thanks, RWO HRC Flash Malcolm Thomas Steve Ed Bob S Bob C Mike P and everyone that contributes every day. I love our job.
Hit and Run Candlesticks / Road To Wealth Youtube videos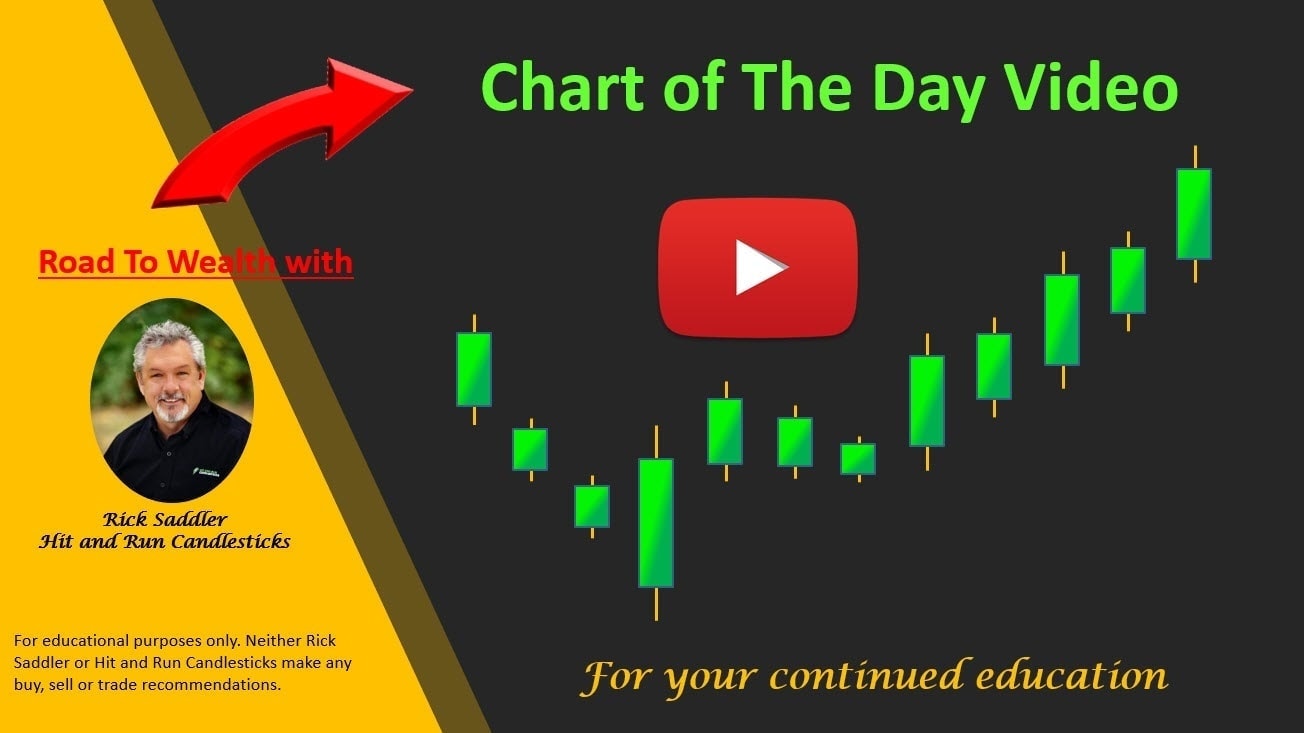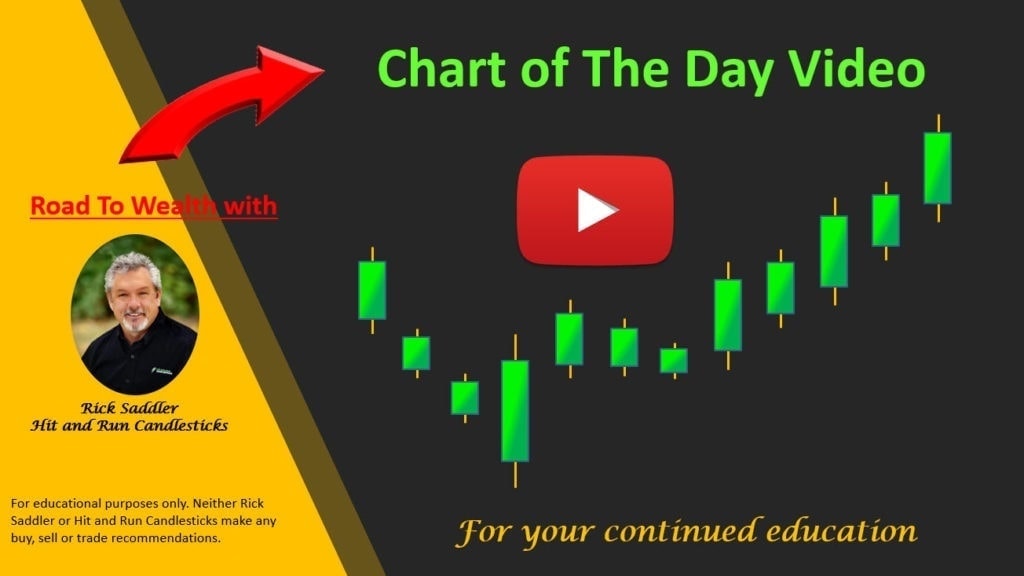 Disclosure: We do not act on all trades we mention, and not all mentions acted on the day of the mention. All trades we mention are for your consideration only.




Free YouTube Education • Subscription Plans • Private 2-Hour Coaching
DISCLAIMER: Investing / Trading involves significant financial risk and is not suitable for everyone. No communication from Hit and Run Candlesticks Inc, its affiliates or representatives is not financial or trading advice. All information provided by Hit and Run Candlesticks Inc, its affiliates and representatives are intended for educational purposes only. You are advised to test any new trading approach before implementing it. Past performance does not guarantee future results. Terms of Service