Large caps opened flat while the Nasdaq gapped higher again on Wednesday.  All 3 major indices then waffled sideways the rest of the day.  This left the QQQ and SPY as Hanging Man type candles at new all-time high closes and the DIA as a Bullish Harami candle in a consolidation.  On the day, SPY gained 0.35%, DIA gained 0.32%, and QQQ gained 0.21%.  VXX ended flat at 29.63 and T2122 rose but remains on the Southside of the mid-point at 39.31. 10-year bond yields continued to fall significantly to 1.321% and Oil (WTI) fell 1.75% to $72.09/barrel.
During the afternoon, the June Fed Meeting Minutes were released.  The minutes showed the Fed kept a very patient tone in their discussions about tightening policy or even tapering bond purchases.  While a couple of members noted faster economic progress than expected, the consensus was that "substantial further progress" was needed before any tightening started.  Meanwhile, in Europe, the ECB came into alignment with the Fed in that they have adopted 2% inflation as their goal and will allow over-shoots.
After-hours it was reported by Bloomberg that many states will file suit against GOOG.  The antitrust lawsuit, being worked on by several states Attorneys General, alleges the GOOG illegally abused its power over developers in their App Store.  The suit will supposedly be filed in CA by end of day. This is a separate suit to the one filed by DOJ and a few states (which was dismissed by a Federal Judge on appeal) over similar antitrust issues.

The dollar slid a quarter of a percent last night as 10-year bond yields also fell again (6 basis points), touching 1.25% at one point.  The purported causes were concerns over economic growth and the new Delta variant of Covid-19 (coupled with low vaccination rates across the South and within certain demographics).  However, it's unclear what growth this would relate to given economic projections…and so far the only significant resurgence of Covid is in southern MO.
Overnight, Asian markets leaned heavily to the downside with the only green coming from a couple exchanges that barely broke even.   Hong Kong (-2.89%), Thailand (-2.09%), Malaysia (-1.40%), and Singapore (-1.08%) paced the losses.  Part of the reasoning is that there may be serious risk to investors on Chinese companies listed in Hong Kong and the US due to a regulatory crackdown.  In Europe, markets are following Asia, as losses are widespread and significant at mid-day.  The FTSE is showing -1.88%, The DAX -1.91%, and the CAC -2.37% at this hour. As of 7:30 am, US Futures are pointing to American exchanges following Europe and Asia.  The DIA is implying a 1.29% gap down, the SPY implying a 1.22% gap lower, and the QQQ implying a 1.25% gap down at the open.
Major economic news scheduled for Thursday is limited to Weekly Initial Jobless Claims (8:30 am) and Crude Oil Inventories (11 am).  The only major earnings report scheduled for the day is LEVI after the close.   

Markets have looked toppy the last couple of days, but the bulls refused to give an inch. It seems the bears have found some real energy this morning following up on global weakness and deflationary moves. So, the fickle Mr. Market has swung from fear the economy would be too hot (and the Fed would take away stimulus) to fear the economy is not hot enough. These manic swings over things that will take months (at a minimum) to work out are a clear sign of indecision and volatility. So, the bears may push today, but don't be too certain one candle indicates a major market shift.
All trends reverse at some point and that's exactly what we will see this morning as the short-term strong bull trendlines are broken. However, a trend break or even a pullback does not necessarily mean a shift to a bear market. It doesn't even necessarily mean long-term technical damage. Bearish moves tend to be fast and short. So, be very careful trading in a volatile, broken-trend market until things shake out. You do not have to trade every day. If you do trade, focus on your open positions first and be more nimble or hedged. Follow your trading rules, keep taking your profits, moving your stops, and maintaining your discipline.
Ed
Swing Trade Ideas for your consideration and watchlist: No Tickers today. You can find Rick's review of tickers on his YouTube Channel here. Trade your plan, take profits along the way, and smart. Also, remember to check for impending earnings reports. Finally, remember that any tickers we mention and talk about in the trading room are not recommendations to buy or sell.

🎯 Mike Probst: Rick, Got CTL off the scanner today. Already up 30%. Love it.
🎯 Dick Carp: the scanner paid for the year with HES-thank you
🎯 Arnoldo Bolanos: LTA scanner really works $$, thanks Ed.
🎯 Bob S: LTA is incredible…. I use it … would not trade without it
🎯 Malcolm .: Posted in room 2, @Rick... I used the LTA Scanner to go through hundreds of stocks this weekend and picked out three to trade: PYPL, TGT, and ZS. Quality patterns and with my trading, up 24%, 7% and 12%.... this program is gold.
🎯 Friday 6/21/19 (10:09 am) Aaron B: Today, my account is at +190% since January. Thanks, RWO HRC Flash Malcolm Thomas Steve Ed Bob S Bob C Mike P and everyone that contributes every day. I love our job.
Hit and Run Candlesticks / Road To Wealth Youtube videos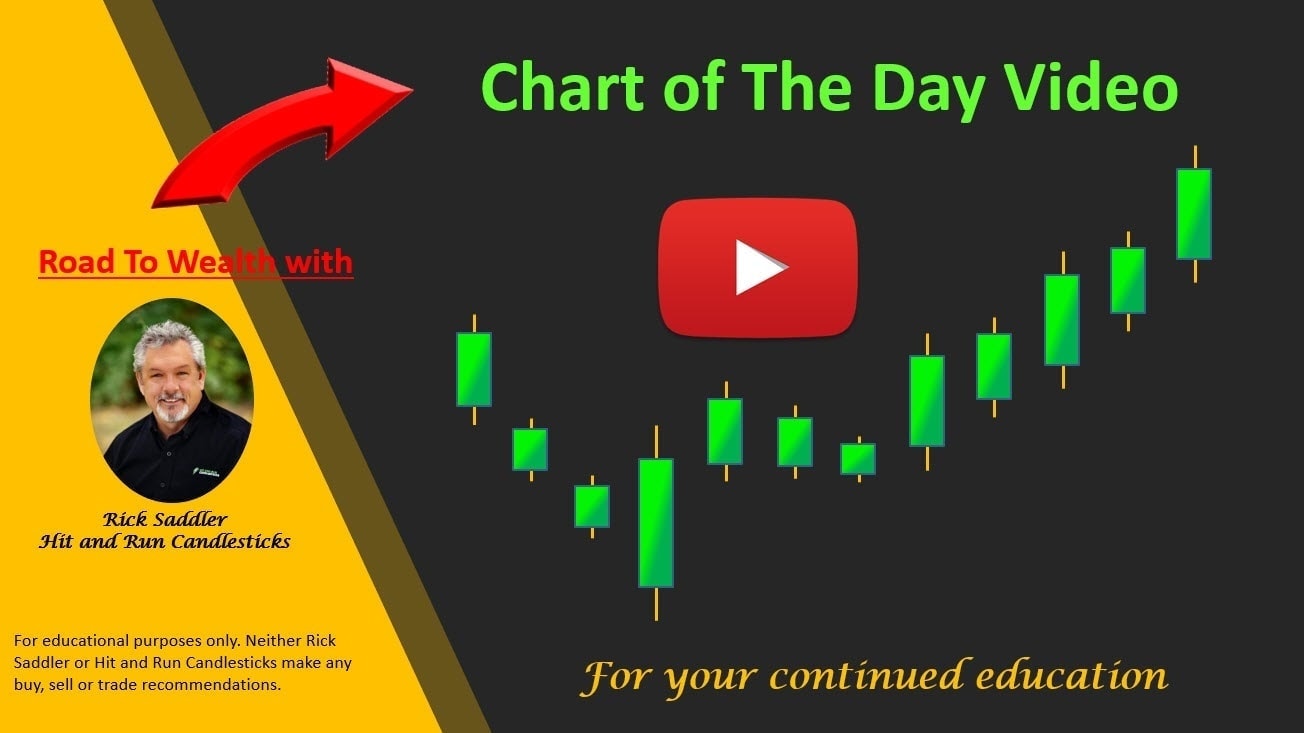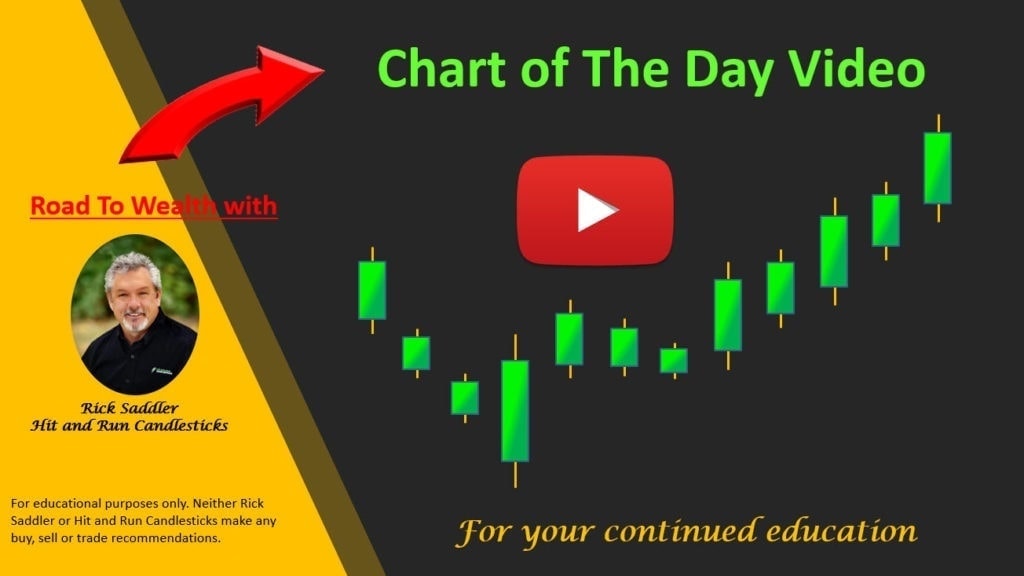 Disclosure: We do not act on all trades we mention, and not all mentions acted on the day of the mention. All trades we mention are for your consideration only.




Free YouTube Education • Subscription Plans • Private 2-Hour Coaching
DISCLAIMER: Investing / Trading involves significant financial risk and is not suitable for everyone. No communication from Hit and Run Candlesticks Inc, its affiliates or representatives is not financial or trading advice. All information provided by Hit and Run Candlesticks Inc, its affiliates and representatives are intended for educational purposes only. You are advised to test any new trading approach before implementing it. Past performance does not guarantee future results. Terms of Service