The market opened just South of flat on Monday.  After a morning selloff, markets ground sideways most of the day in the large-caps with the SPY and QQQ putting in a small rally the last hour.  This left a Doji-Harami in the SPY, a Bearish Engulfing in the DIA and a white candle that broke out of the last week's range in the QQQ.  However, the big divergence was with small-caps (IWM) that rallied most of the day, closing not far from the highs and gaining 1.34%.  Meanwhile, on the day the SPY lost 0.08%, DIA lost 0.38%, and QQQ gained 0.30%.  The VXX was down almost 2% to 32.77 and T2122 remains in the overbought territory at 84.59.  10-year bond yields fell a bit more to 1.569% and Oil (WTI) was down six-tenths of a percent to $69.20/barrel.
During the day, AAPL announced new operating systems for the Mac, iPad, iPhone, and Apple Watch.  Meanwhile GOOG agreed to a $268 million settlement with the EU over antitrust activities.  KHC also announced they have begun buying back up to $2.8 billion of their own debt (bonds) with offers that expire June 11.  On the other end of the debt scale, MSTR announced that it is selling bonds (borrowing) later in the week in order to fund the purchase of $400 million more of Bitcoin.  In addition, after a 9.5% gap up and a 16% additional range, AMC continued its Reddit-fueled climb, closing up 14.8%.  However, the big news of Monday was BIIB, which surged 60% before pulling back to close up 38% on the FDA approval of their Alzheimer's Disease drug.
Commerce Sec. Raimondo told CNBC that the global semiconductor chip shortage will be a daily challenge for the US economy (including the Auto, computer, and consumer goods industries) for the next year.  She noted the Senate is close to approving $52 billion in subsidies for chip manufacturers.  However, her outlook is far more optimistic than semiconductor industry analysts that expect the shortages to last well into 2023, based on the long time it takes for manufacturers like TSM, INTC, QCOM, AVGO, MU, NVDA, AMAT, HXSCL, and Samsung to bring additional semiconductor capacity online.  (Most capacity has long since been booked through at least 2022 at this point.)

There was a major global internet outage reported early today as FSLY (cloud services provider) went down.   This impacted a large chunk of the internet traffic and impacted AMZN, TGT, CNN, Bloomberg, Reddit, Hulu, SPOT, and even the UK government were offline.  FSLY says the problem is now fixed, but many sites remain out as of 7 am.    
Related to the virus, new US infections continue to fall.  The totals rose to 34,227,237 confirmed cases and deaths are now at 612,701.  However, the number of new cases is falling again and are back down to an average of 14,317 new cases per day (the lowest number since March 2020). Deaths are also falling, just more slowly, but are now down to 400 per day (again, the lowest number since March 2020).  CRM CEO Benioff said Monday that he expects at least half of the company's employees to work from home after the pandemic.  (This is up from 20% of the employees that worked from home in 2019.)  Globally, the numbers rose to 174,429,426 confirmed cases and the confirmed deaths are now at 3,753,525 deaths.  The trends are better again as we have seen a slowing in the rate of increase now that India has passed its peaked.  The world's average new cases are falling quickly now, but remain at 412,986 new cases per day.  Mortality, which lags, is also falling, but remains at 9,670 new deaths per day.  
Overnight, Asian markets were mostly in the red.  Indonesia (-1.16%) and Shenzhen (-0.98%) paced the losses while Malaysia (+0.60%) was the only exchange to remain appreciably green.  In Europe, markets are mixed but lean toward the green side at this point in the day. The FTSE (+0.25%) and CAC (+0.21%) are modestly green with the DAX (+0.05%) flat as of mid-morning.  At 7:30 am, US Futures are also pointing to a mixed and modest open.  The QQQ is implying a gap up of 0.39%, but the DIA is implying a -0.06% open and the SPY is implying a +0.09% open at this point.

Major economic news scheduled for Tuesday is limited to April Trade Balance (8:30 am) and April JOLTS /Job Openings (10 am).  Major earnings reports on the day include ASO, MOMO, NAV, and THO before the open.  Then, after the close, ABM, BEST, and CASY report.
Markets seem to be looking to continue the divergence seen Monday. The SPY appears to be stuck at all-time high resistance, while the DIA looks to have failed its latest test of that all-time high resistance, and yet the QQQ and IWM appear to be trying to follow-through Monday's breakout of their recent ranges. With no huge news and no big earnings to push markets, we may see the chop and volatility resume. However, keep an eye on that divergence which might, just possibly, signal a rotation back into the high-flying tech sector that led the rally earlier this year.
Follow the trend (the one appropriate for your trading horizon) and respect support and resistance levels (but don't just assume they will hold). Beyond that, keep locking in profits as soon as you achieve your trade goals and maintain discipline by following your trading rules. Consistency is the key to long-term trading success. So, keep hitting those singles and doubles rather than swinging for the fence.
Ed
Swing Trade Ideas for your consideration and watchlist: SPCE, JMIA, PLTR, MSFT, TDOC, FB. You can find Rick's review of tickers on his YouTube Channel here. Trade your plan, take profits along the way, and smart. Also, remember to check for impending earnings reports. Finally, remember that any tickers we mention and talk about in the trading room are not recommendations to buy or sell.

🎯 Mike Probst: Rick, Got CTL off the scanner today. Already up 30%. Love it.
🎯 Dick Carp: the scanner paid for the year with HES-thank you
🎯 Arnoldo Bolanos: LTA scanner really works $$, thanks Ed.
🎯 Bob S: LTA is incredible…. I use it … would not trade without it
🎯 Malcolm .: Posted in room 2, @Rick... I used the LTA Scanner to go through hundreds of stocks this weekend and picked out three to trade: PYPL, TGT, and ZS. Quality patterns and with my trading, up 24%, 7% and 12%.... this program is gold.
🎯 Friday 6/21/19 (10:09 am) Aaron B: Today, my account is at +190% since January. Thanks, RWO HRC Flash Malcolm Thomas Steve Ed Bob S Bob C Mike P and everyone that contributes every day. I love our job.
Hit and Run Candlesticks / Road To Wealth Youtube videos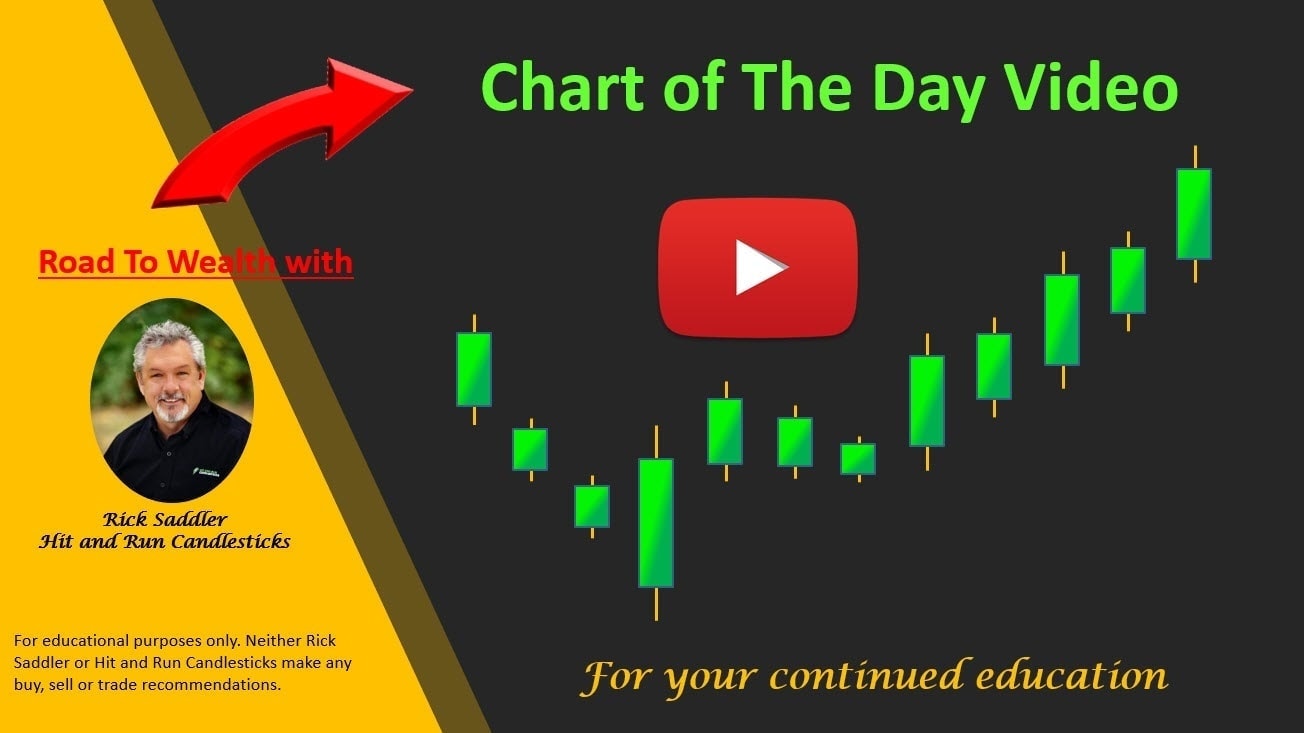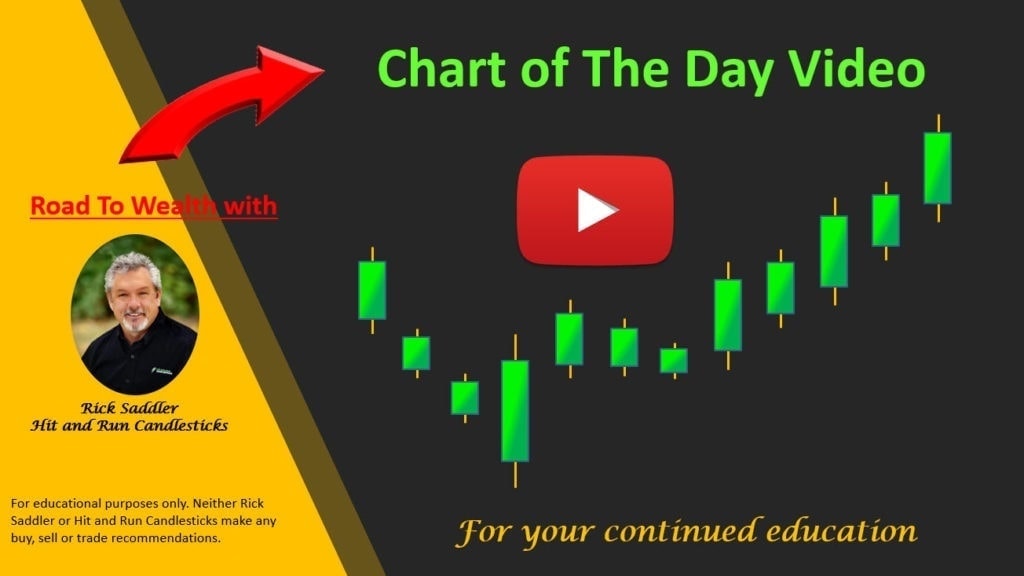 Disclosure: We do not act on all trades we mention, and not all mentions acted on the day of the mention. All trades we mention are for your consideration only.




Free YouTube Education • Subscription Plans • Private 2-Hour Coaching
DISCLAIMER: Investing / Trading involves significant financial risk and is not suitable for everyone. No communication from Hit and Run Candlesticks Inc, its affiliates or representatives is not financial or trading advice. All information provided by Hit and Run Candlesticks Inc, its affiliates and representatives are intended for educational purposes only. You are advised to test any new trading approach before implementing it. Past performance does not guarantee future results. Terms of Service