Markets gapped up Monday on the signing of the Stimulus package.  However, stocks then roller-coastered sideways the rest of the day.  This left all 3 major averages with some soft of a gap-up Doji candle.  The worst of those was the DIA which printed a high-wick Shooting Star tyle candle.  On the day, SPY was up 0.86%, DIA up 0.66%, and QQQ up 1.01%.  VXX was flat at 16.82 and T2122 fell just outside of overbought territory to 78.15.  10-year bond yields fell slightly to 0.923% and Oil (WTI) dropped a percent to $47.69/barrel.
After hours the House passed a bill (with 73% voting for the measure) calling for the $2,000 direct payments President Trump said he wanted.  This will force the Senate Republicans to publicly vote for/against the matter that the President knows most GOP members oppose.  The other vote of note was that the House overrode the President's veto of the $740 billion Defense Spending bill.  Again, this pushes the bill to the Senate where an override vote will be held today.
Related to the Chinese economy, a survey of Chinese executives done by China Beige Book said they do not expect their companies to return to 2019 profitability until after the first quarter of 2021.  In related news, the IMF reports that the Chinese economy now has more purchasing power than the US economy and that Chinese GDP should pass that of the US within the next 6-7 years.  Assuming the projections are correct, that would be the first time since the 1920s that the US did not have the largest GDP on the planet.

Related to the virus itself, US infections continue to rage as the US.  The totals have risen to 19,781,718 confirmed cases and 343,182 deaths.  As expected, there was a significant falloff in reported new cases and deaths over the long holiday weekend (as state and hospital offices were closed).  However, the 7-day daily average remains 184,692 new cases and the average number of deaths are 2,247 deaths per day.  The number of Covid-19 hospitalizations reached an all-time high of over 121,200 Monday.  In Los Angeles, one hospital system CEO reports they will need to begin rationing care with the expected Christmas wave of new cases.
Globally, the numbers rose to 81,769,157 confirmed cases and the confirmed deaths are now at 1,784,070 deaths.  As a reference, the world is averaging about 559,998 new cases and 10,143 new deaths per day.  In Asia, travel bans are ticking up again due to the newest strain of the virus.  Indonesia and the Philippines are banning foreigners from entering their countries as of January 1.  In Europe, the Netherlands will demand a negative PCR test within 72 hours of all arrivals. In follow-up news, Chinese CDC researchers say a study of 34,000 people in Wuhan show a 4.43% prevalence of antibodies.  This implies the number of cases in Wuhan was 10 times higher than officially reported.  However, outside that city of 11 million, he rate is only 0.44%, which falls more or less in-line with Beijing totals.
Overnight, Asian markets were mixed again.  Japan (+2.66%) again far out-paced other gainers with Hong Kong (+0.96%) next in line.  Among losers, Indonesia (-0.94%), Shenzhen (-0.64%), and Shanghai (-0.54%) paced the losses.  In Europe, markets are green across the board.  The FTSE (+2.12%) made significant catch-up gains while the DAX (+0.28%) and CAC (+0.44%) are more typical as of this point in the day.  As of 7:30 am, US futures are pointing to a positive open.  The DIA is implying a gain of +0.45%, the SPY implying a gain of +0.48%, and the QQQ implying a gain of +0.44%.

The only major economic news for Tuesday is Conf. Board Consumer Confidence (10 am).  There are no major earnings reports on the day.
Once again, with no economic or earnings data and still being in the holidays, the bulls may be able to keep prices drifting higher.  However, beware of the possibility of year-end profit-taking and portfolio rebalancing that could lead to selling and rotation.  Also, keep in mind that volume is expected to be light.  The other potential driver would be the Senate vote on additional direct payments.  While expected to be rejected, if passed that extra $1,400 in American pockets could help the bulls.
As usual, focus on the process and chart, keep locking in profits and maintain your discipline.  Follow the trend, respect support and resistance, and don't chase the moves you have missed.  Remember that trading is a marathon, not a sprint.  Don't try to get rich quick.  Do it in the long-run by hitting goals over and over again.
Ed
Swing Trade Ideas for your consideration and watchlist: LYFT, TJX, SBUX, AAOI, YUM, MGM. Trade your plan, take profits along the way, and smart. Also, remember to check for impending earnings reports. Finally, remember that any tickers we mention and talk about in the trading room are not recommendations to buy or sell.

🎯 Mike Probst: Rick, Got CTL off the scanner today. Already up 30%. Love it.
🎯 Dick Carp: the scanner paid for the year with HES-thank you
🎯 Arnoldo Bolanos: LTA scanner really works $$, thanks Ed.
🎯 Bob S: LTA is incredible…. I use it … would not trade without it
🎯 Malcolm .: Posted in room 2, @Rick... I used the LTA Scanner to go through hundreds of stocks this weekend and picked out three to trade: PYPL, TGT, and ZS. Quality patterns and with my trading, up 24%, 7% and 12%.... this program is gold.
🎯 Friday 6/21/19 (10:09 am) Aaron B: Today, my account is at +190% since January. Thanks, RWO HRC Flash Malcolm Thomas Steve Ed Bob S Bob C Mike P and everyone that contributes every day. I love our job.
Hit and Run Candlesticks / Road To Wealth Youtube videos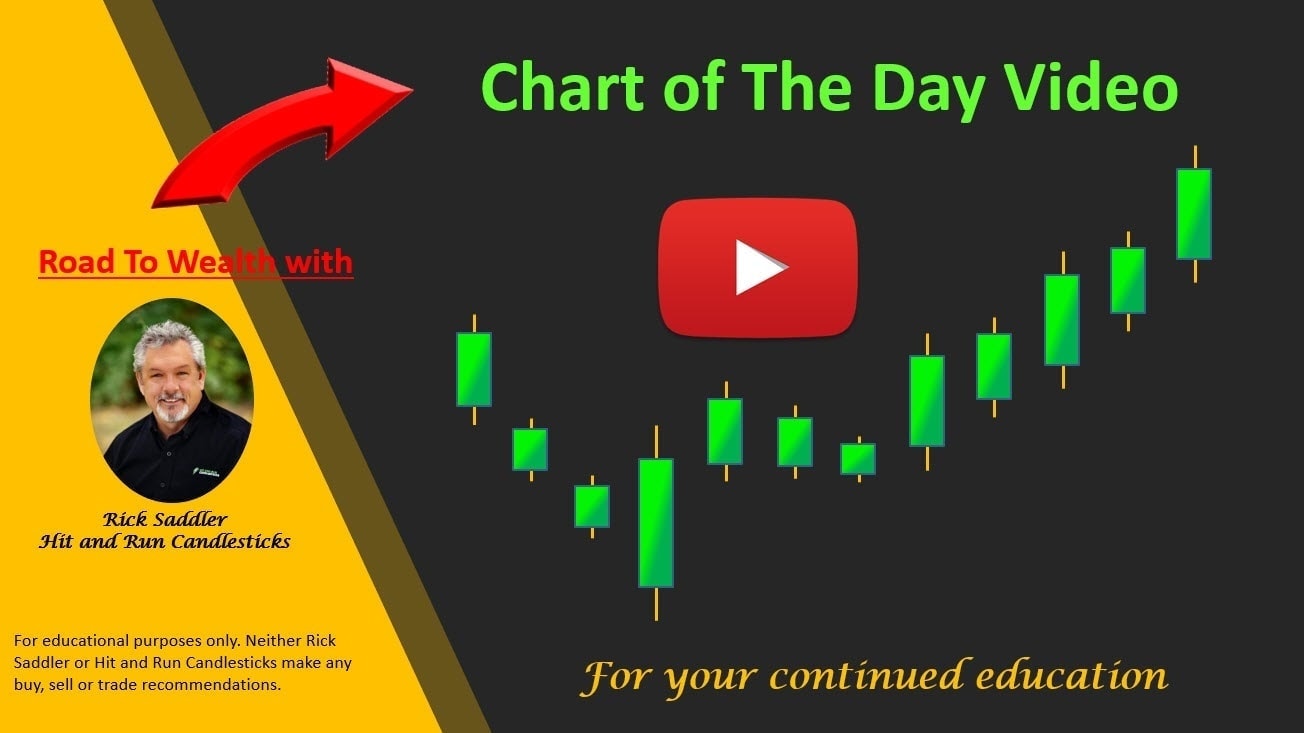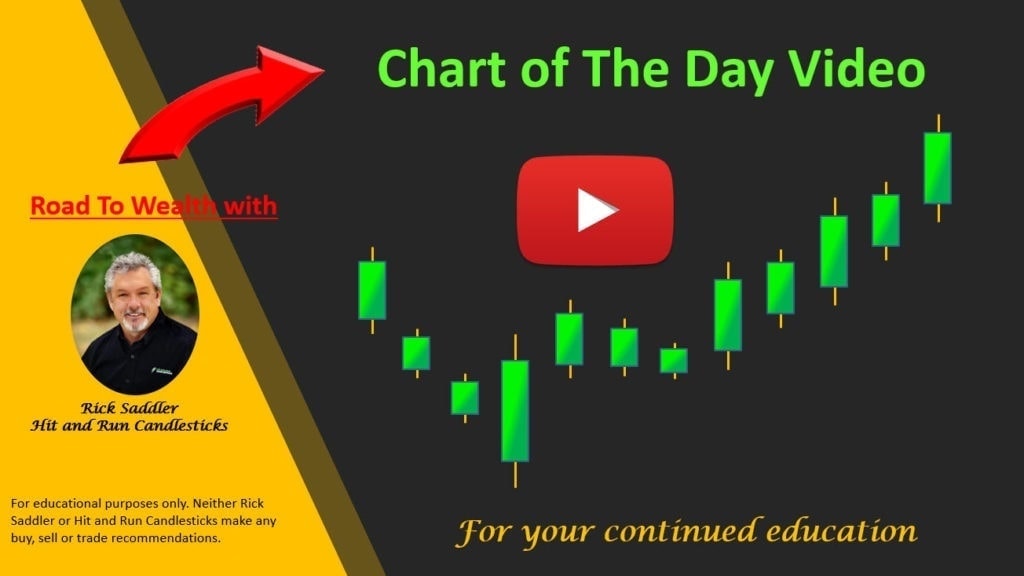 Disclosure: We do not act on all trades we mention, and not all mentions acted on the day of the mention. All trades we mention are for your consideration only.




Free YouTube Education • Subscription Plans • Private 2-Hour Coaching
DISCLAIMER: Investing / Trading involves significant financial risk and is not suitable for everyone. No communication from Hit and Run Candlesticks Inc, its affiliates or representatives is not financial or trading advice. All information provided by Hit and Run Candlesticks Inc, its affiliates and representatives are intended for educational purposes only. You are advised to test any new trading approach before implementing it. Past performance does not guarantee future results. Terms of Service