Markets gapped down strongly Wednesday and then went on an all-day roller coaster ride as volatility reigned.  However, the mid-afternoon bullish wave coming from good news on a possible debt ceiling deal and then strong buying the last 20 minutes left us near the highs.  This gave us gap-down, big white candles that have managed to close above the T-line (8ema) in the large-cap indices and is just below it in the QQQ.  On the day, SPY gained 0.42%, DIA gained 0.29%, and QQQ gained 0.64%.  However, it is worth noting that the downtrend still remains unbroken.  The VXX fell slightly to 26.21 and T2122 fell back to the lower end of the mid-range at 38.96.  10-year bond yields fell, but only a bit, to 1.528%, and Oil (WTI) fell 2.5% to $76.94/barrel.  
During the afternoon, GOP Senate Minority Leader McConnell offered Democrats a short-term suspension (until December) of the debt ceiling and said Republicans would not block the Democrats from using the reconciliation process (which only requires a majority vote in the Senate, not 60 votes) to raise the debt limit permanently.  Markets loved this news and rallied hard shortly afterward.  Essentially, this move is the GOP saying they want the debt ceiling raised (to avoid default), but they also want the Democrats to do it on their own.  After the close, Democrats signaled that they will accept the short-term suspension.  This takes the pressure off (kicks the can) and bond markets are likely to be happy with this development.
K announced it is planning to restart operations at 4 plants that have been closed this week by a strike among 1,400 workers who are seeking wage increases. The company said that it plans to use salaried employees as well as "third-party resources" to operate the plants.  This is the latest in a string of strikes this fall among various food manufacturers such as PM (Nabisco), PEP (Frito Lay), and MDLZ (Oreo).

In other business news, GM said Wednesday that they expect to double sales by 2030.  They expect their new emphasis on electric vehicles to be aided by regulations around the globe, forcing more vehicle owners to upgrade sooner.  Bitcoin also soared 10%, back above $55,000 on a Bloomberg report that George Soros both owns cryptocurrencies now and has plans to expand his fund's holdings in this area because he sees crypto as more than just an inflation hedge.
Overnight, Asian markets were strongly green for the most part, but mainland China remains closed another day.  Hong Kong (+3.07%), Taiwan (+1.96%), and South Korea (+1.76%) led the charge.  In Europe, markets are also thrilled about the avoidance of a US default.  At mid-day, the FTSE (+1.20%), DAX (+1.32%), and CAC (+1.63%) are typical of the continent.  As of 7:30 am, US Futures are pointing a gap higher.  The DIA is implying a +0.83% open, the SPY implying a +0.94% open, and the QQQ implying a +1.19% open.  10-year bond yields are also down and Oil (WTI) is off 1.50% in early morning trading.
The major economic news scheduled for release on Thursday is limited to Weekly Jobless Claims (8:30 am) and a Fed speaker (Williams at 8:40 am).  The major earnings report scheduled for the day includes CAG, HELE, and LW before the open.  There are no major reports scheduled for after the close.

Relief on the assumption the US will not default on its debt gave the bulls strong afternoon energy and it appears overnight confirmations are giving them strength again early today. We should still remain leery of volatility and resistance. However, as of this moment, it looks like we will challenge the downtrend in all 3 major indices at the open. Just bear in mind that a challenge does not guarantee success and a break of the downtrend does not mean a bullish trend immediately replaces the bearish one. So, be careful getting carried away by FOMO.
Watch your current positions before looking to add trades. Remember that it is discipline and good trading rules that protect you from your own worst mistakes. So, focus on your trading process and managing the things you can control. Most importantly, consistently take profits when you have them. Don't let greed get the better of you. A good trader refuses to let winners turn into losers.
Ed
Swing Trade Ideas for your consideration and watchlist: CDAY, DLPN, SPWR, RSG, APPS, DDOG, WFC, AIG, C, MSFT, MRVL, UBER. You can find Rick's review of tickers on his YouTube Channel here. Trade your plan, take profits along the way, and smart. Also, remember to check for impending earnings reports. Finally, remember that any tickers we mention and talk about in the trading room are not recommendations to buy or sell.

🎯 Mike Probst: Rick, Got CTL off the scanner today. Already up 30%. Love it.
🎯 Dick Carp: the scanner paid for the year with HES-thank you
🎯 Arnoldo Bolanos: LTA scanner really works $$, thanks Ed.
🎯 Bob S: LTA is incredible…. I use it … would not trade without it
🎯 Malcolm .: Posted in room 2, @Rick... I used the LTA Scanner to go through hundreds of stocks this weekend and picked out three to trade: PYPL, TGT, and ZS. Quality patterns and with my trading, up 24%, 7% and 12%.... this program is gold.
🎯 Friday 6/21/19 (10:09 am) Aaron B: Today, my account is at +190% since January. Thanks, RWO HRC Flash Malcolm Thomas Steve Ed Bob S Bob C Mike P and everyone that contributes every day. I love our job.
Hit and Run Candlesticks / Road To Wealth Youtube videos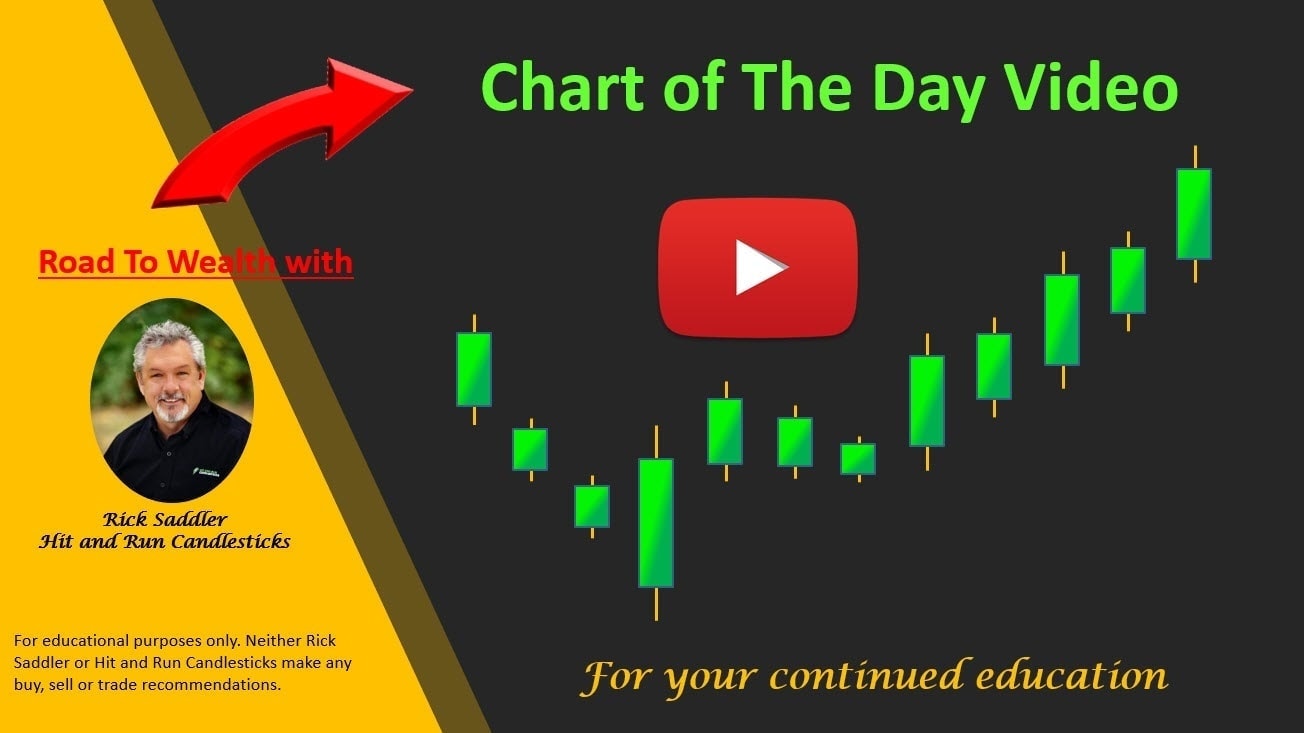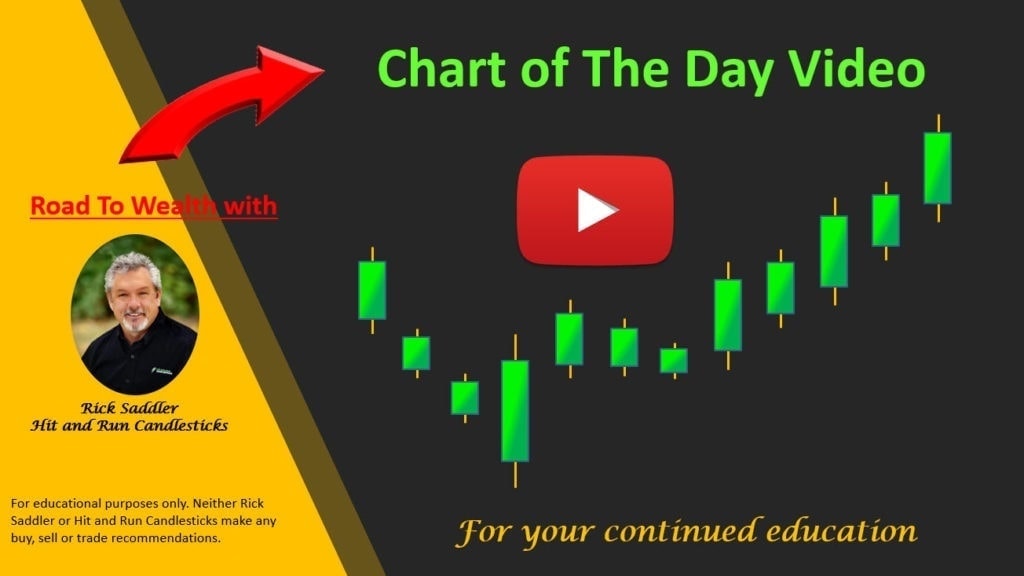 Disclosure: We do not act on all trades we mention, and not all mentions acted on the day of the mention. All trades we mention are for your consideration only.




Free YouTube Education • Subscription Plans • Private 2-Hour Coaching
DISCLAIMER: Investing / Trading involves significant financial risk and is not suitable for everyone. No communication from Hit and Run Candlesticks Inc, its affiliates or representatives is not financial or trading advice. All information provided by Hit and Run Candlesticks Inc, its affiliates and representatives are intended for educational purposes only. You are advised to test any new trading approach before implementing it. Past performance does not guarantee future results. Terms of Service